Isaac Aaron Bender is Born!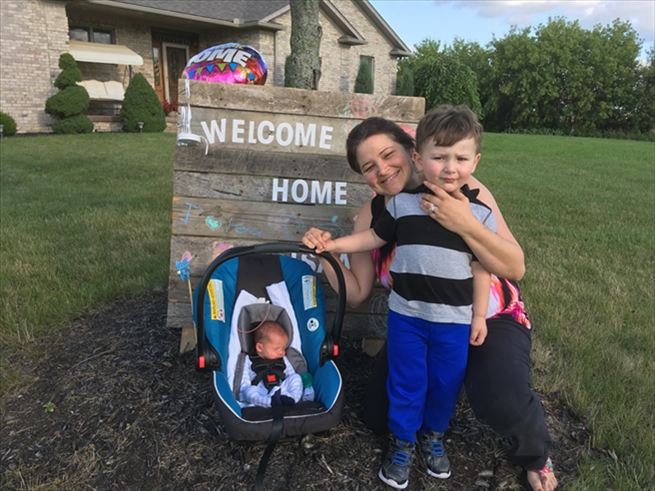 Isaac Aaron Bender was born on Monday, July 10th, 2017 at University of Michigan Hospital, Ann Arbor, Michigan to Jenny and Doug Bender. He was delivered several months premature by way of C-section, weighing in at 5 lbs, 1 oz.. Weather for this July day was fairly warm in the high 70s and humidity in the high 90s. It was scattered cloudy with passing thunderstorms.
Doug and Jenny brought Isaac home from the hospital on Monday, July 24th.