Wheelmen Bicentennial Ride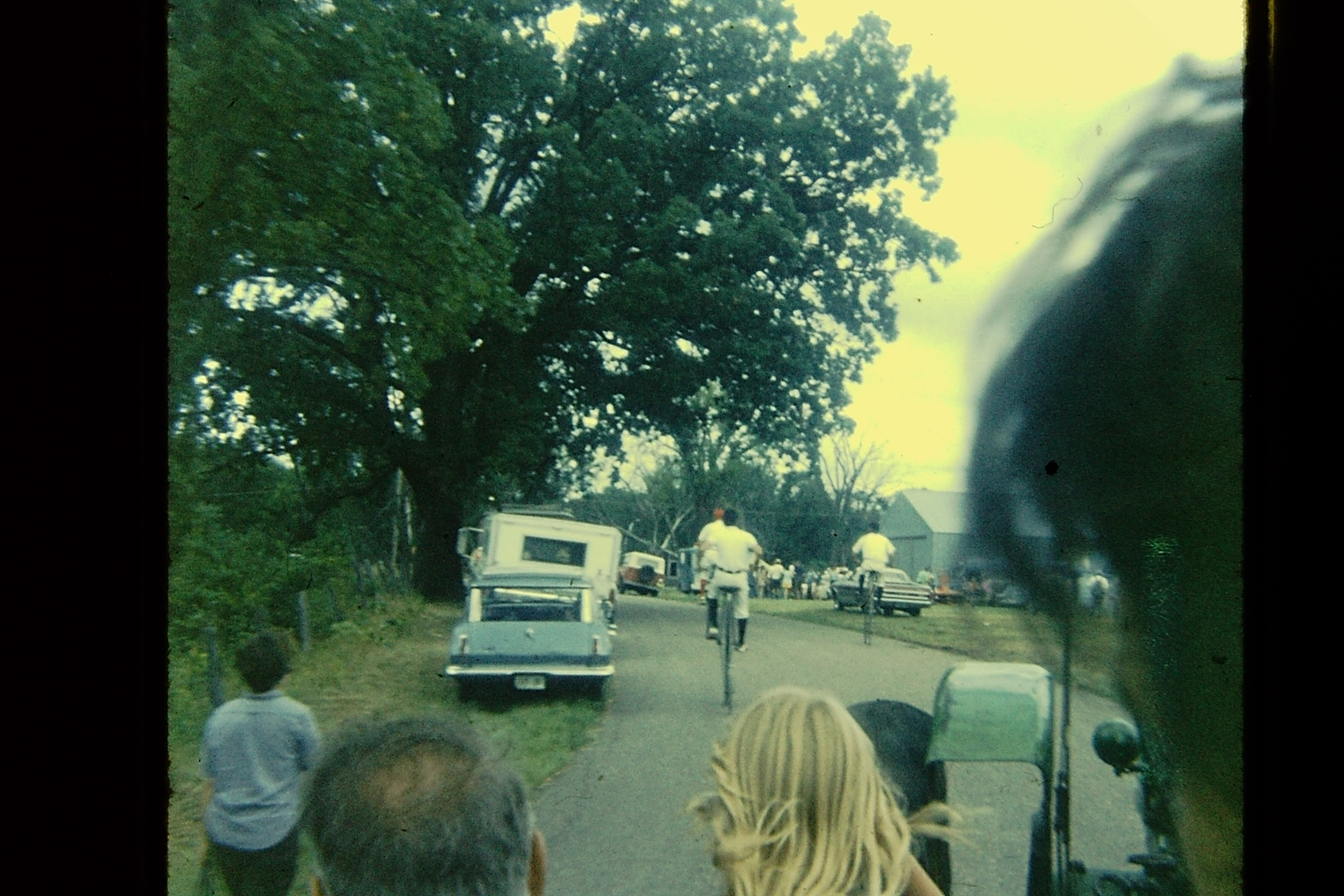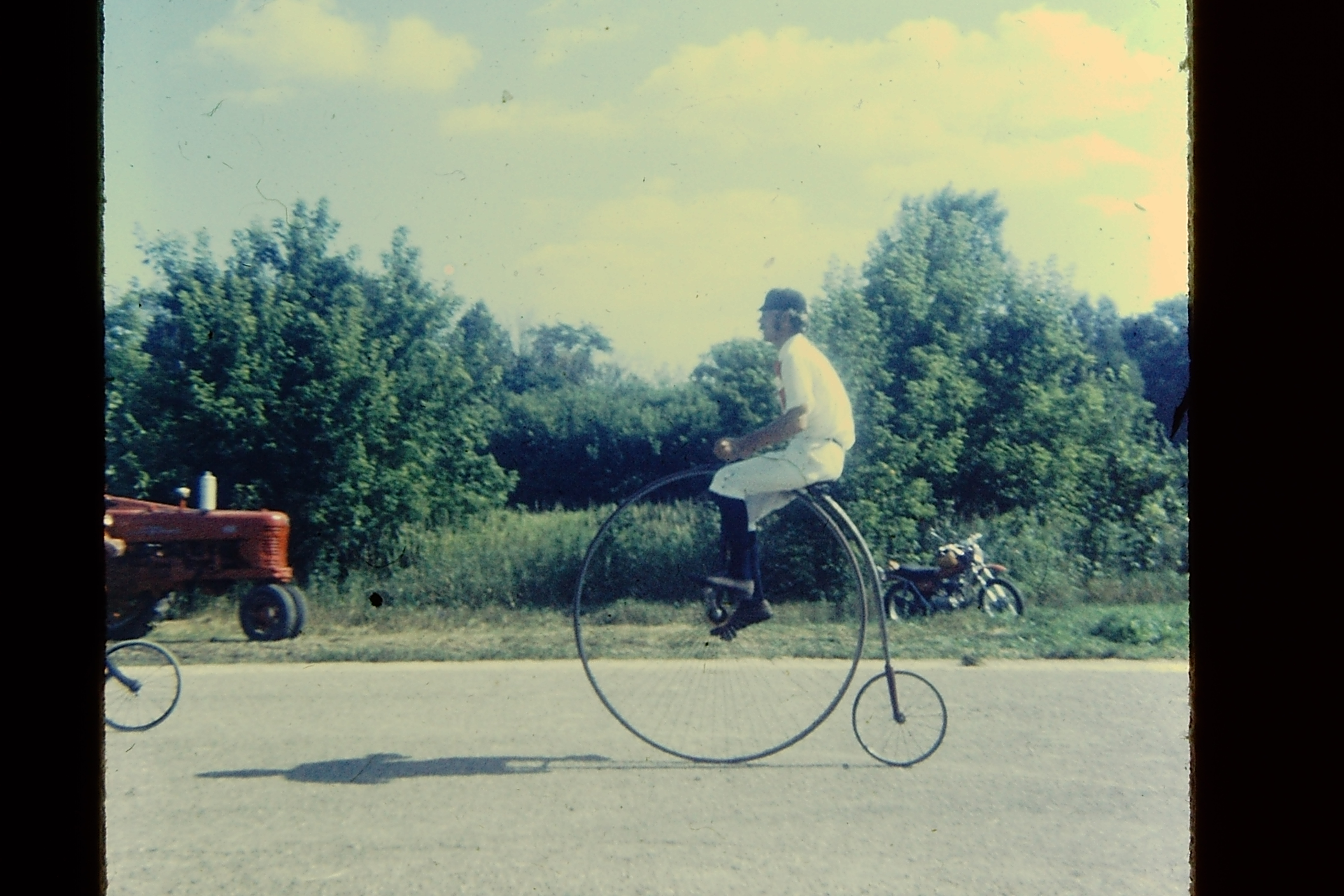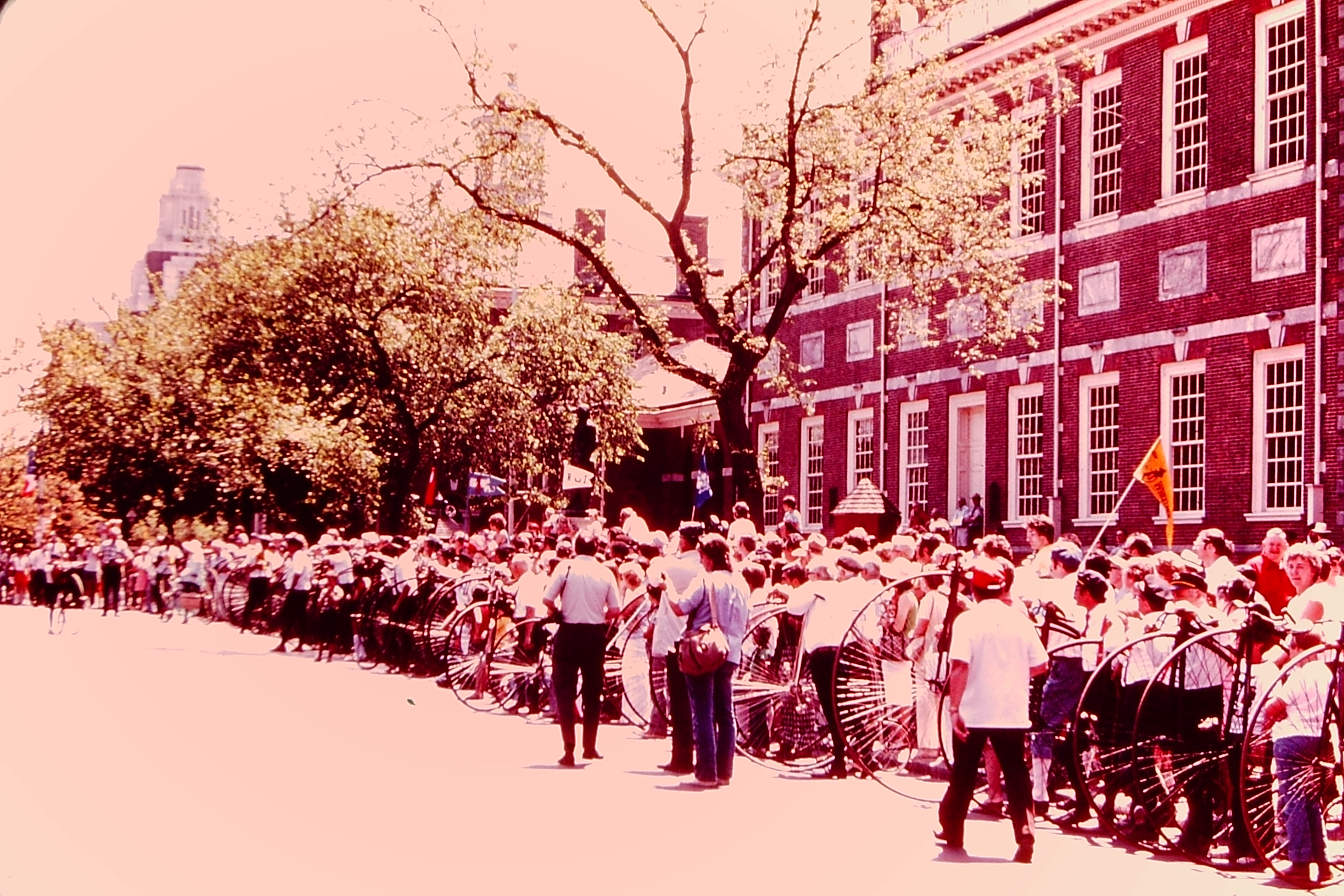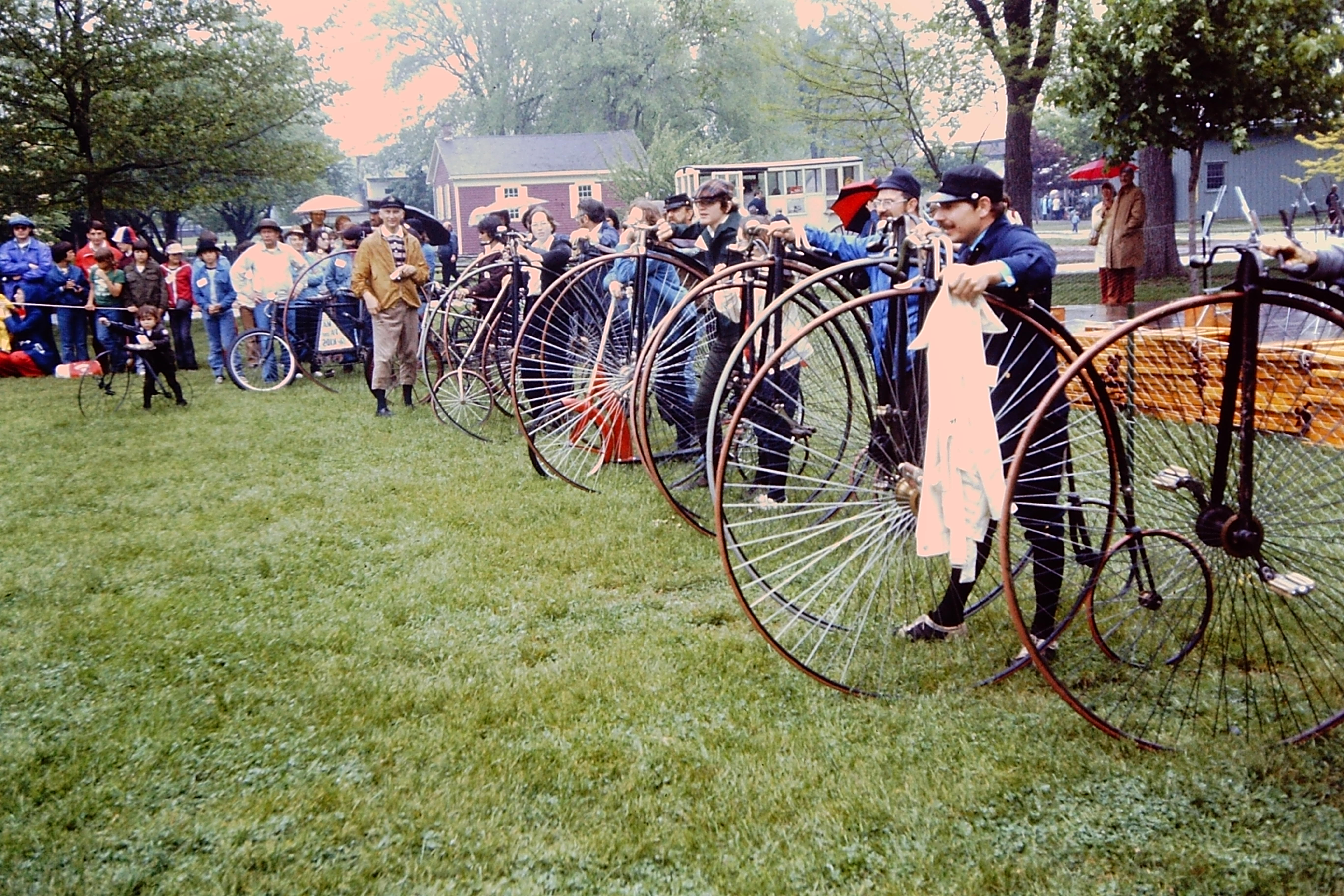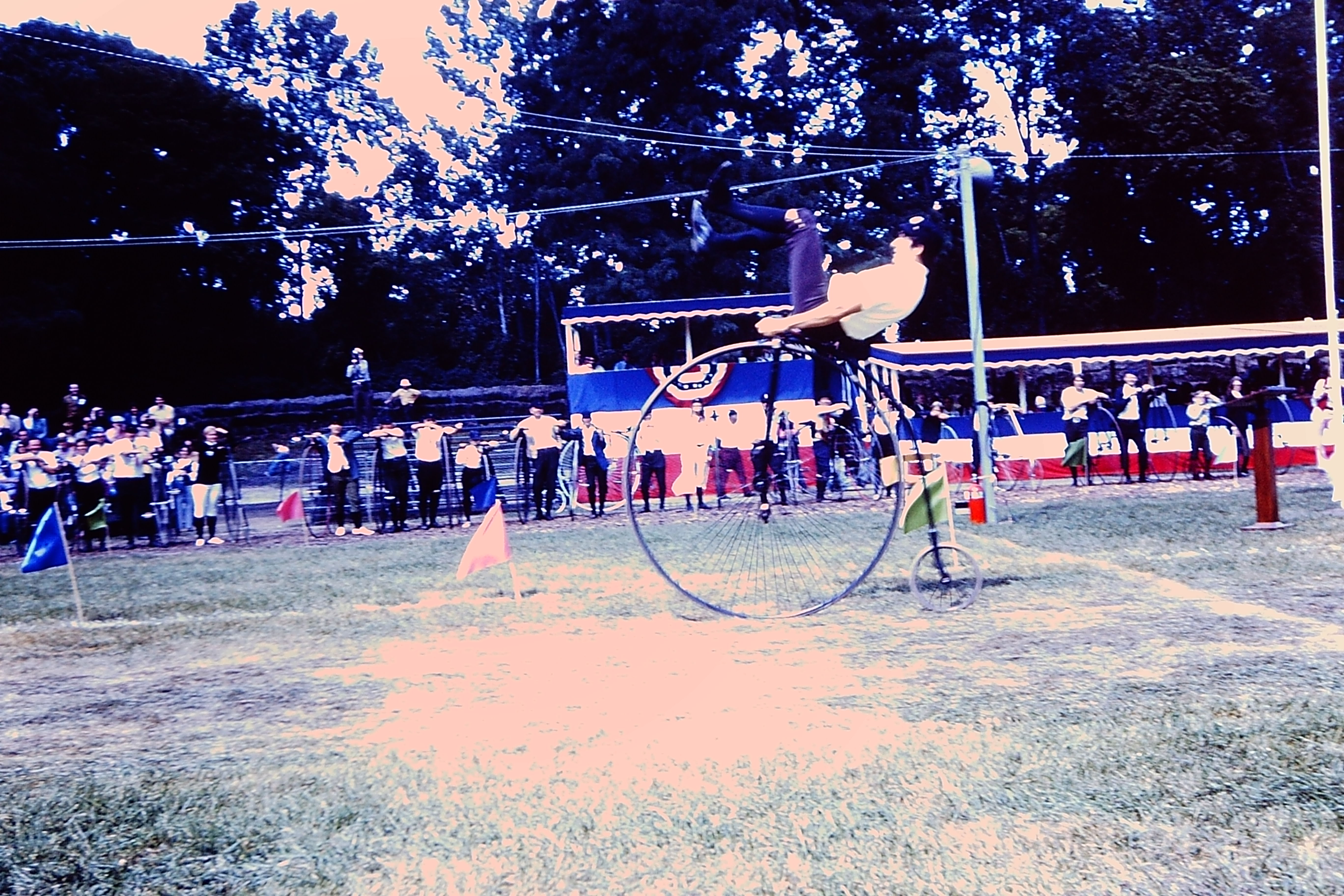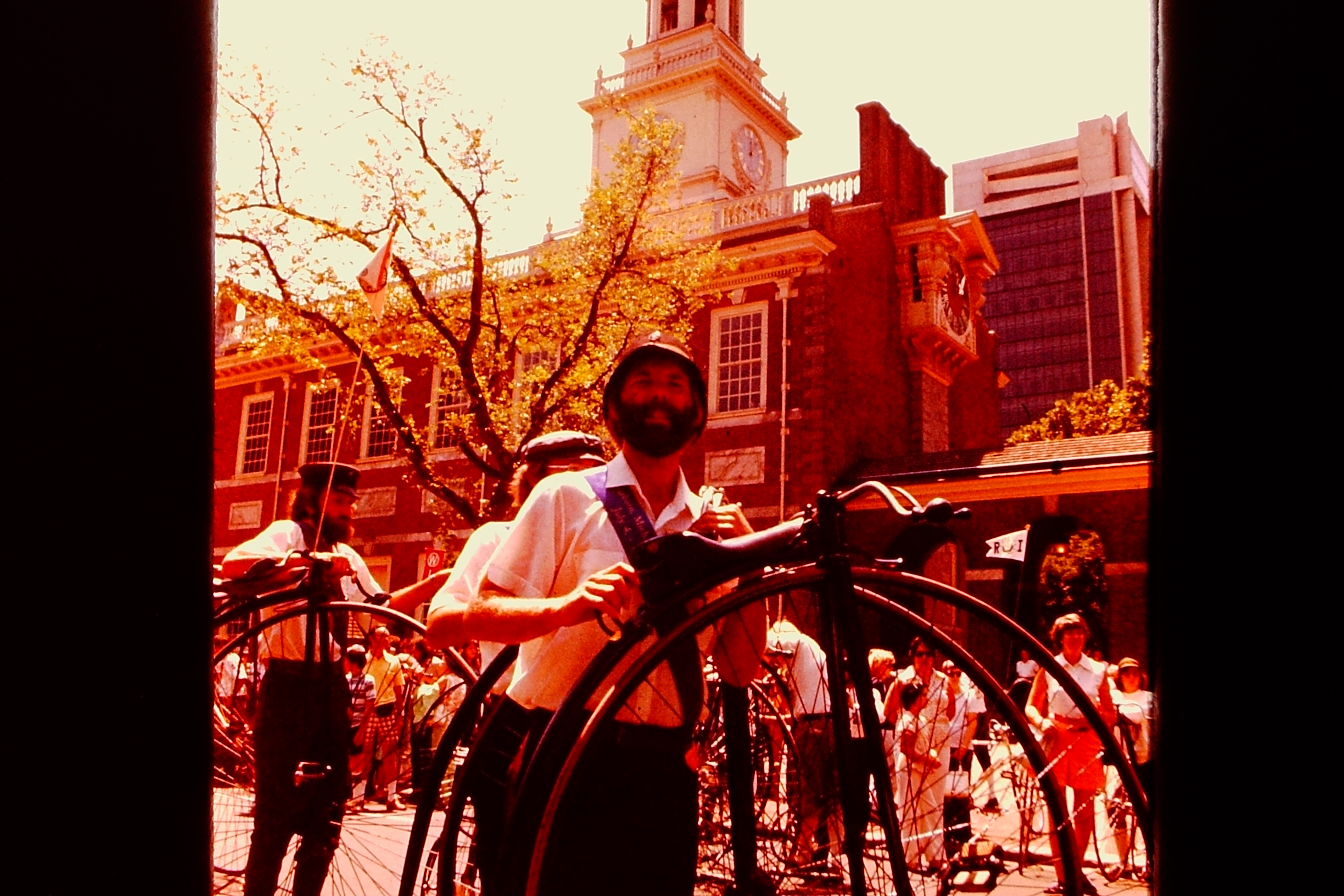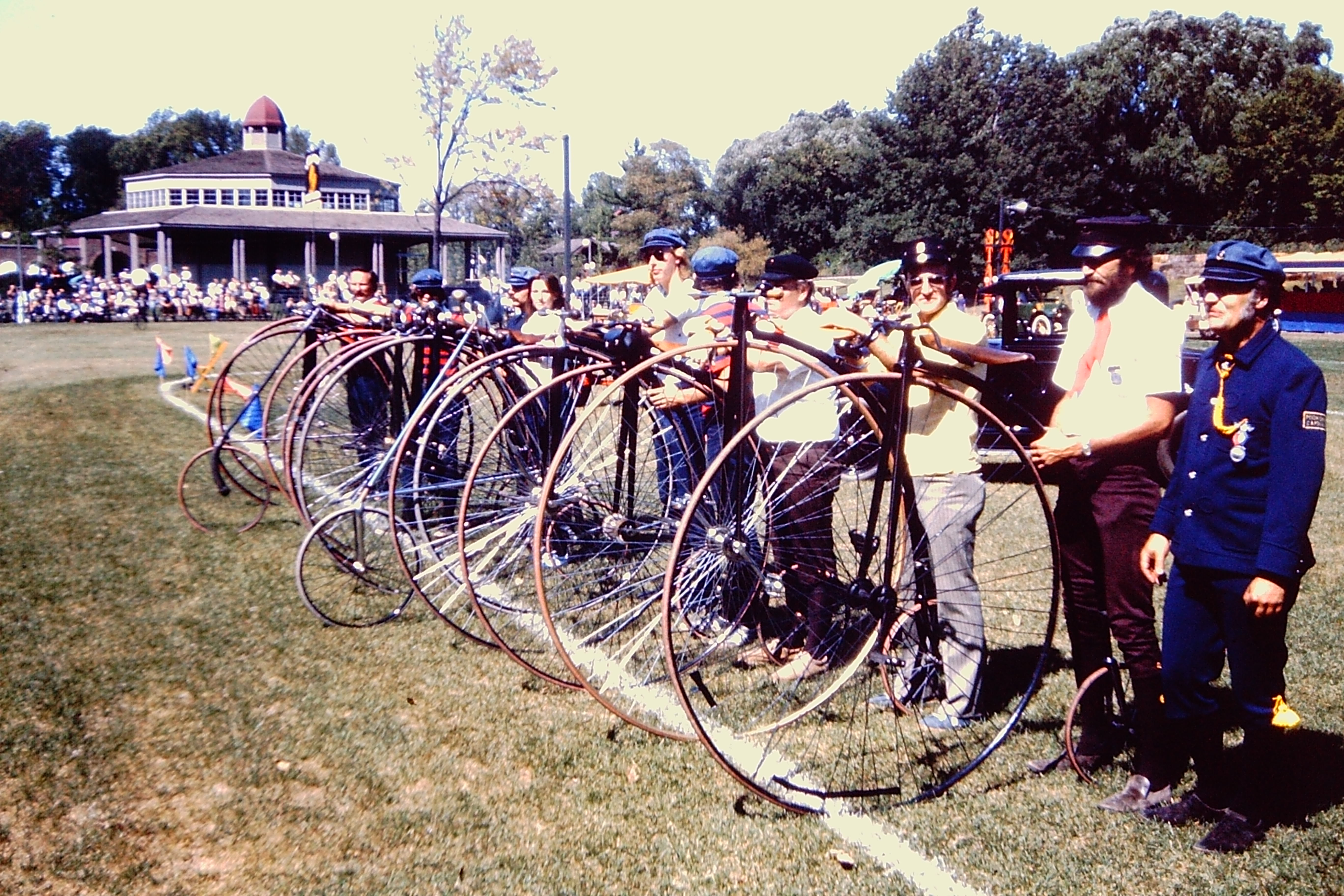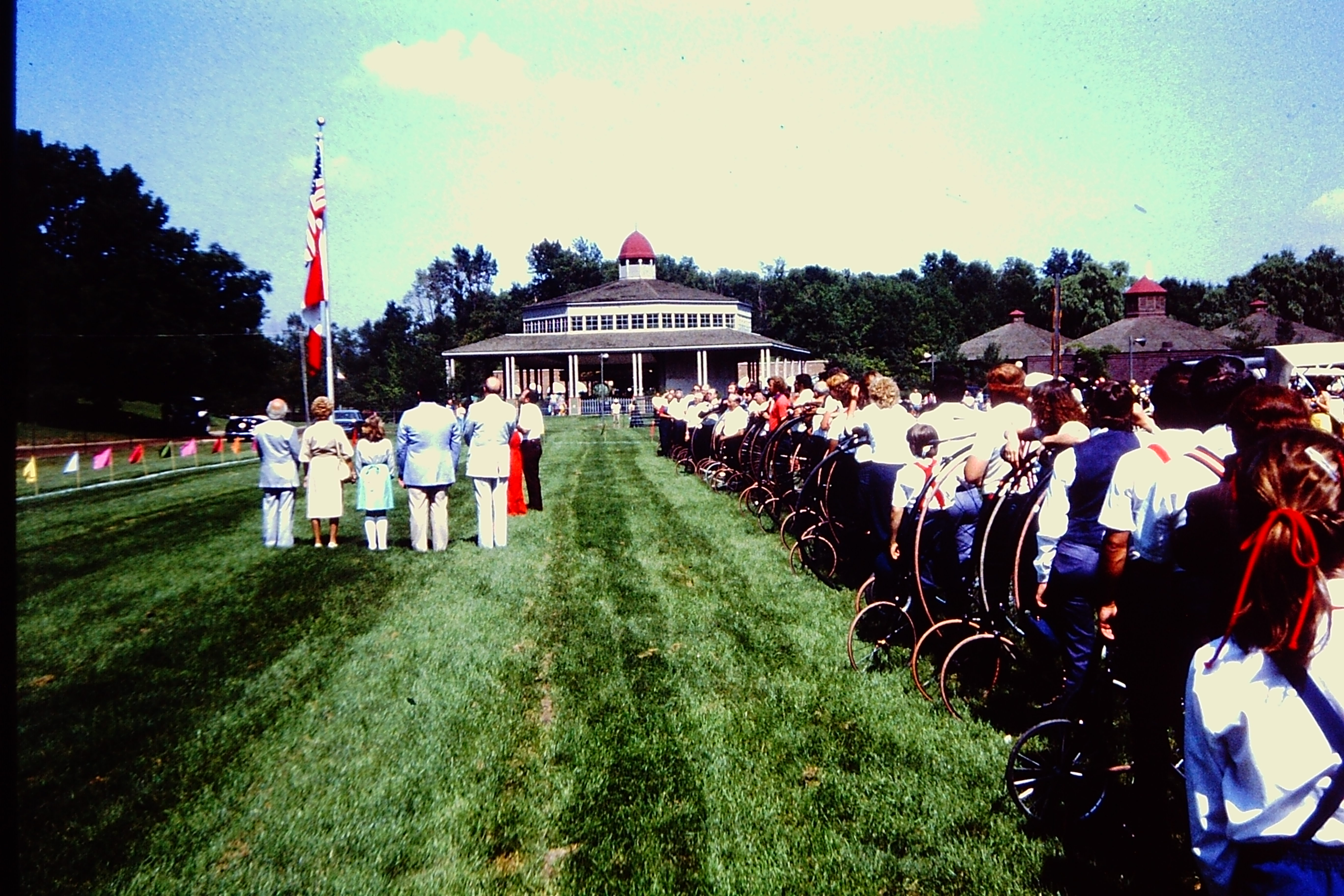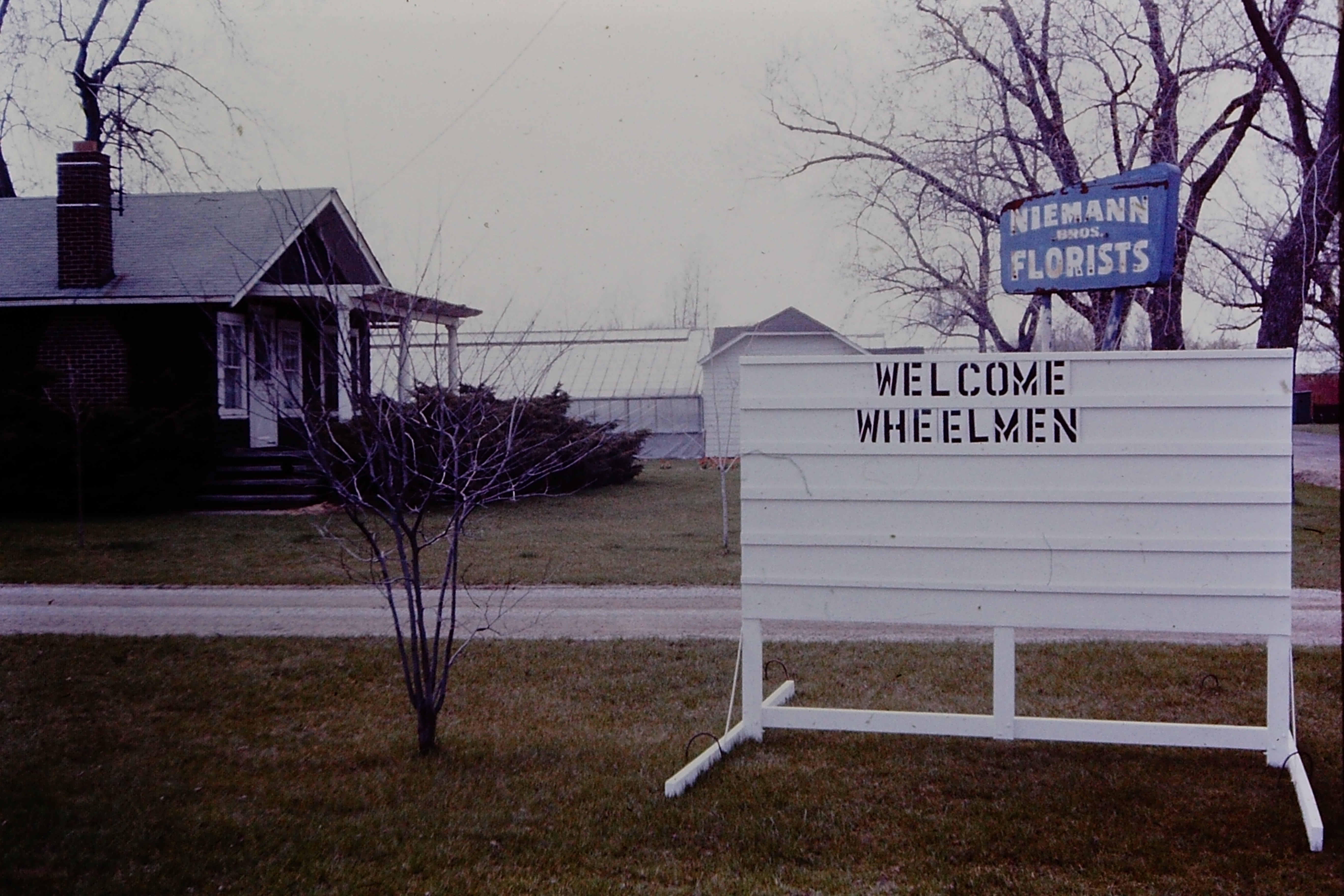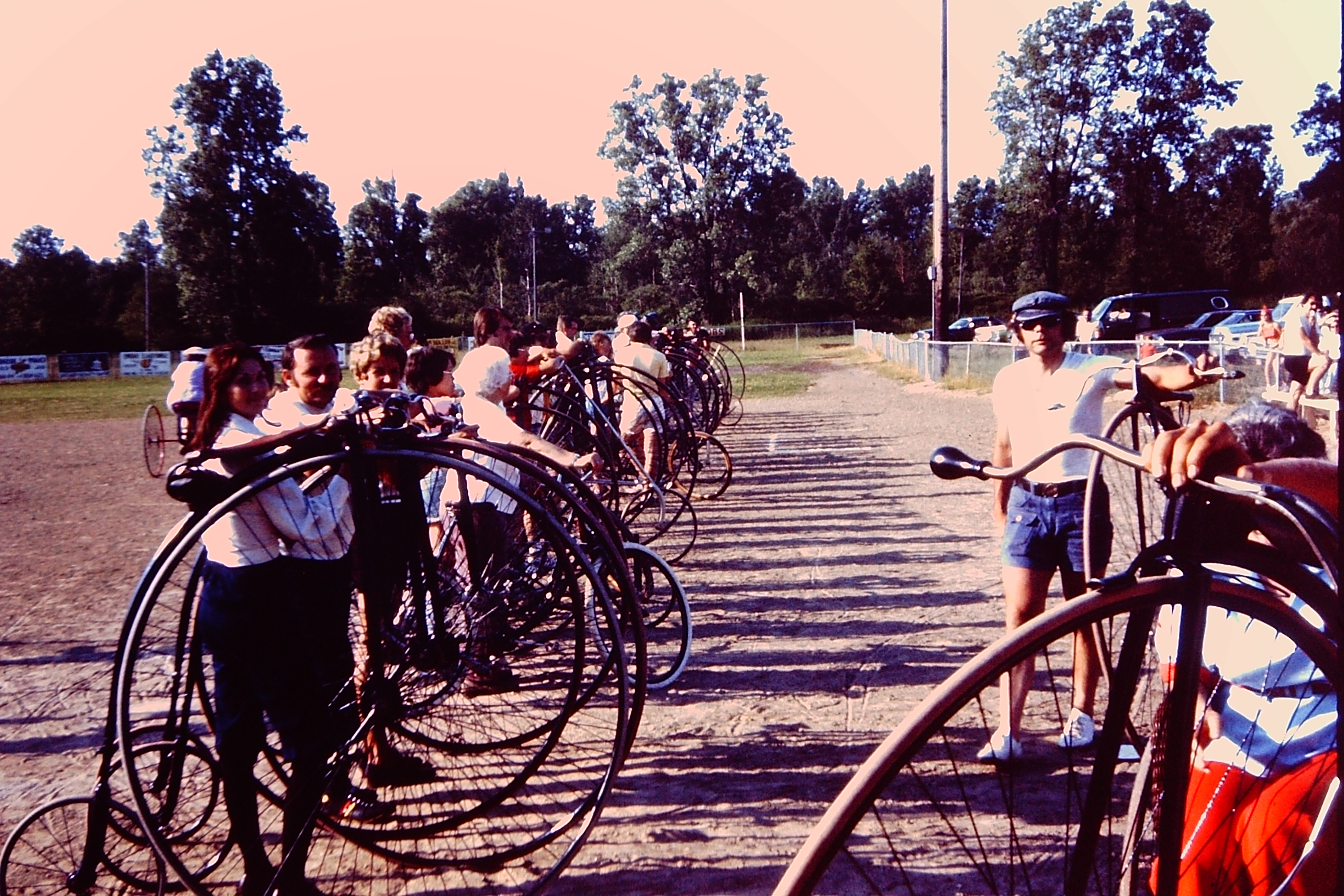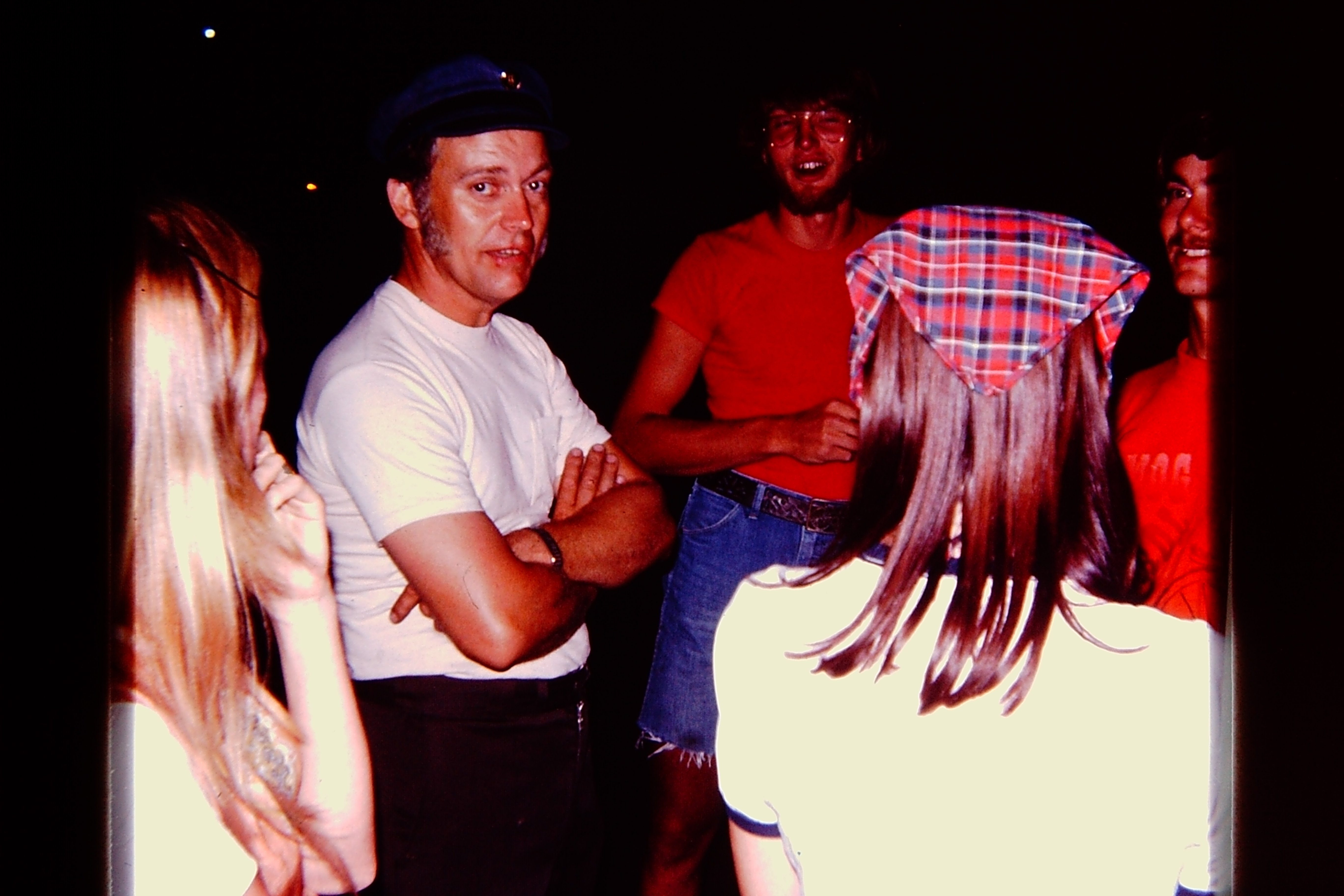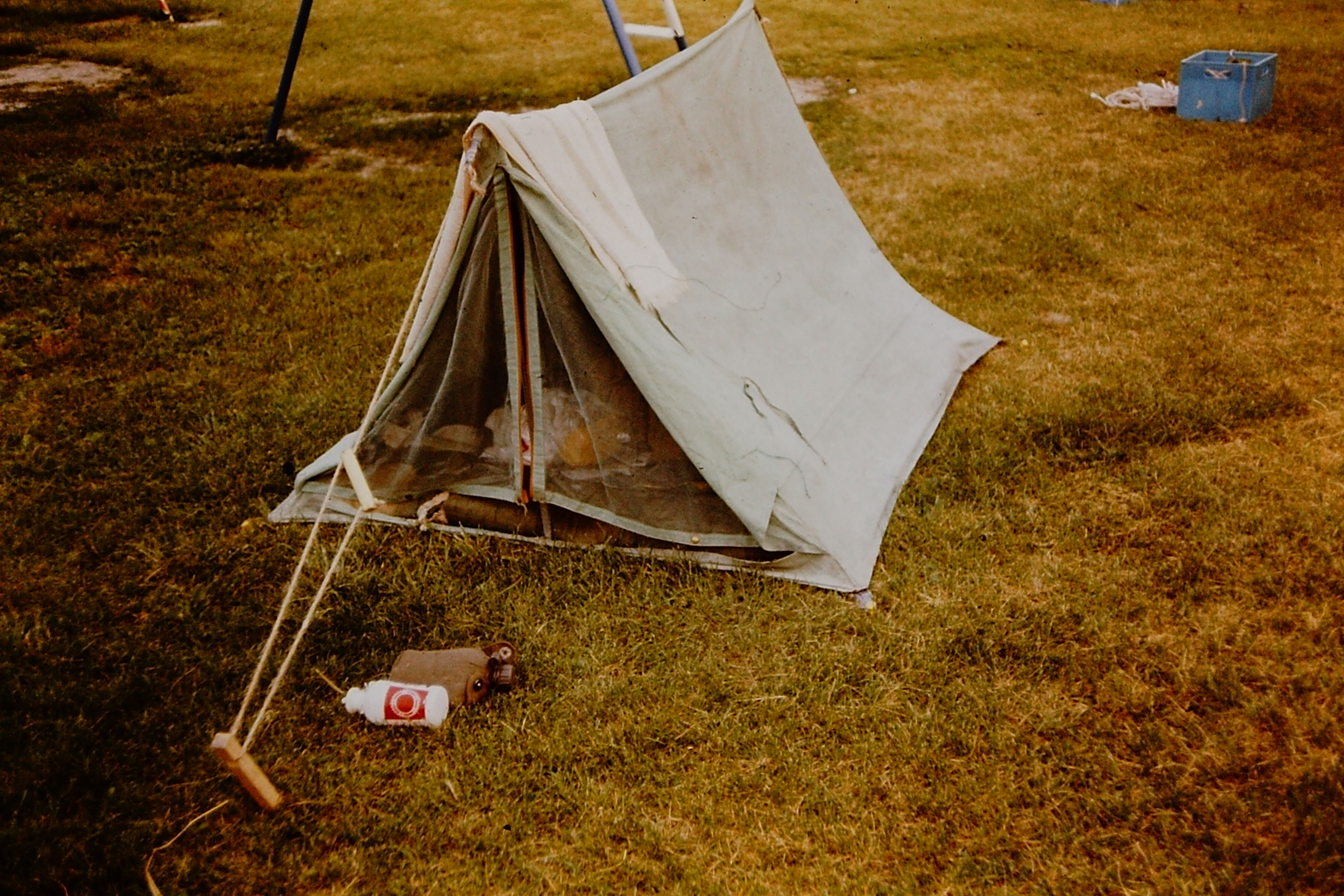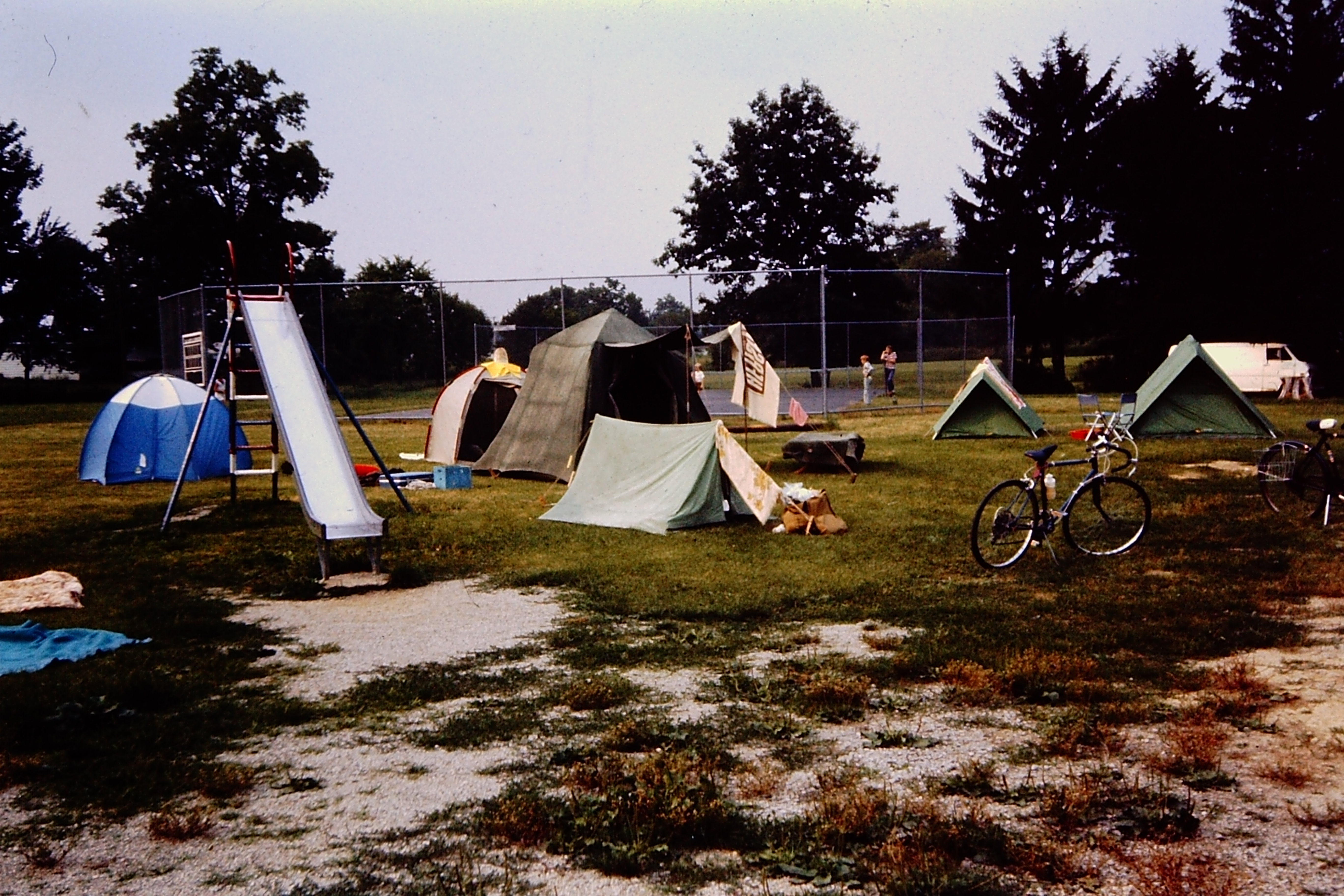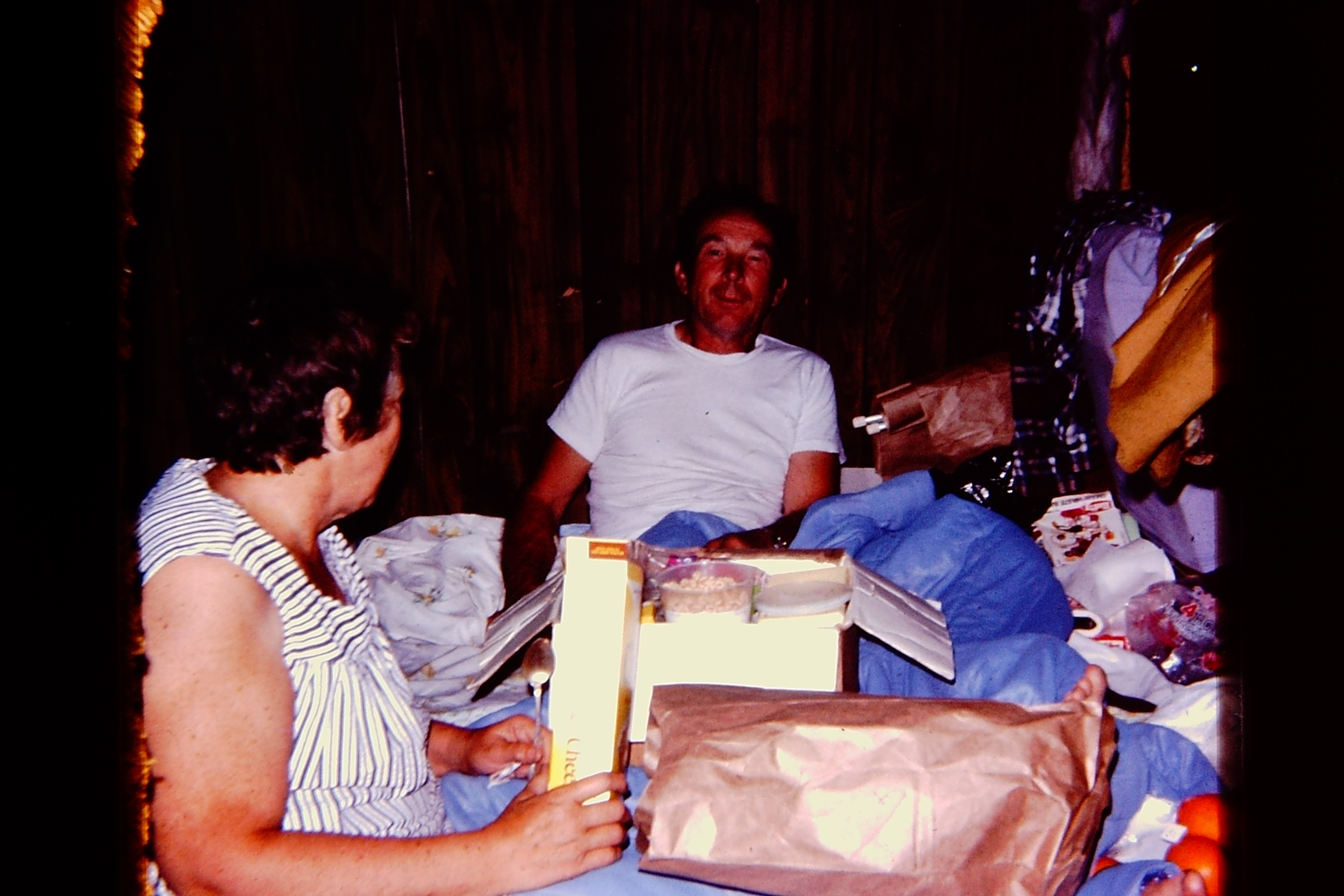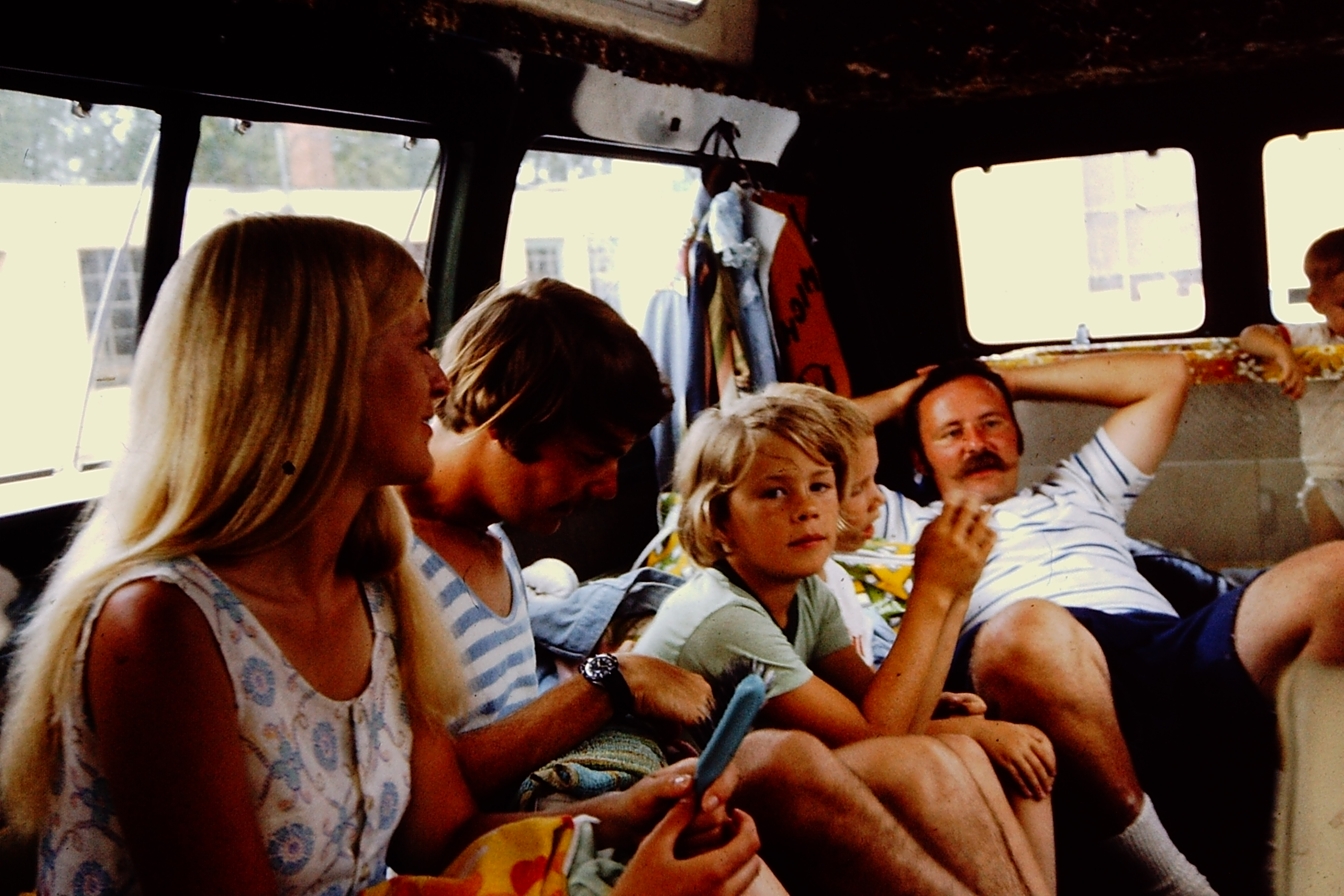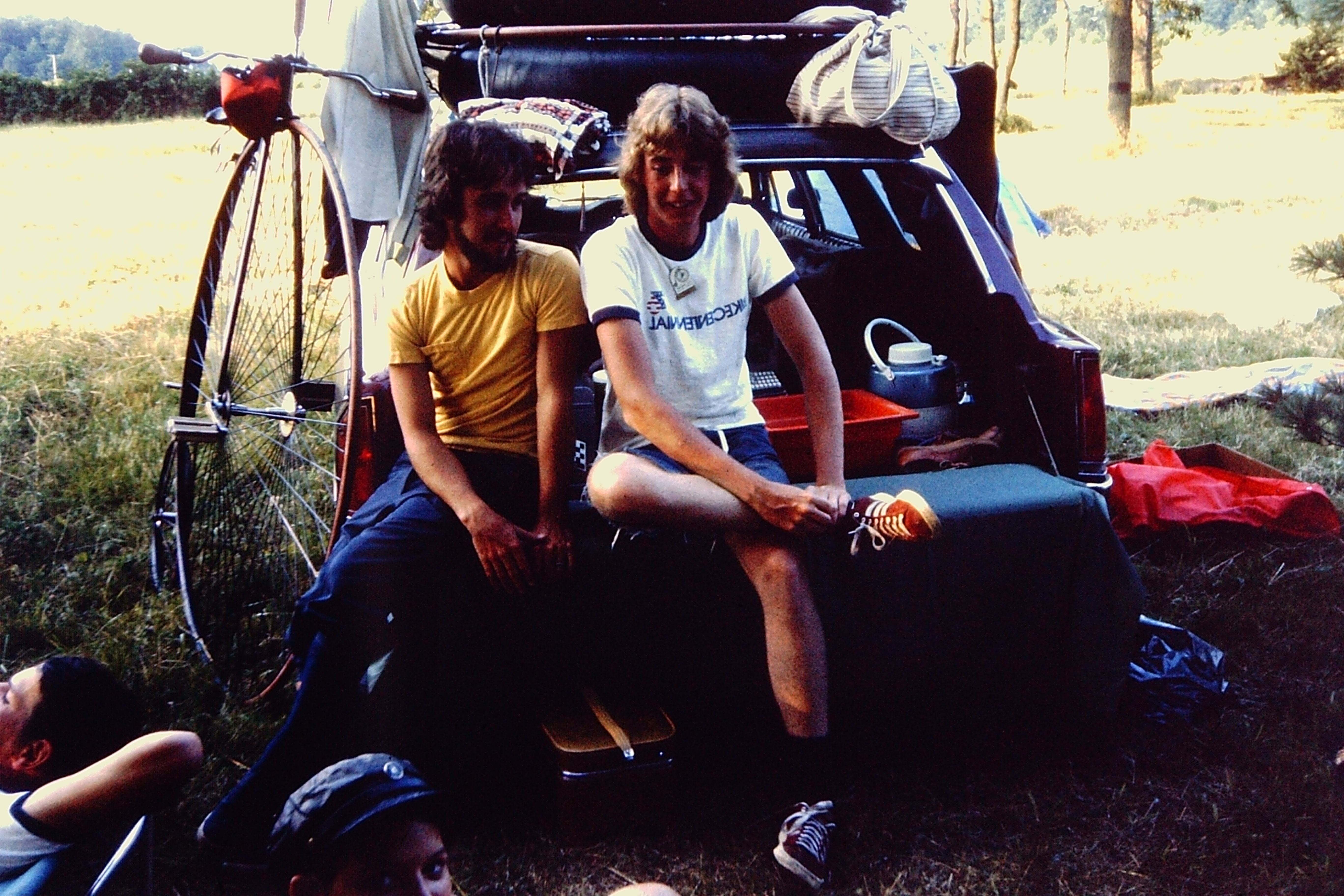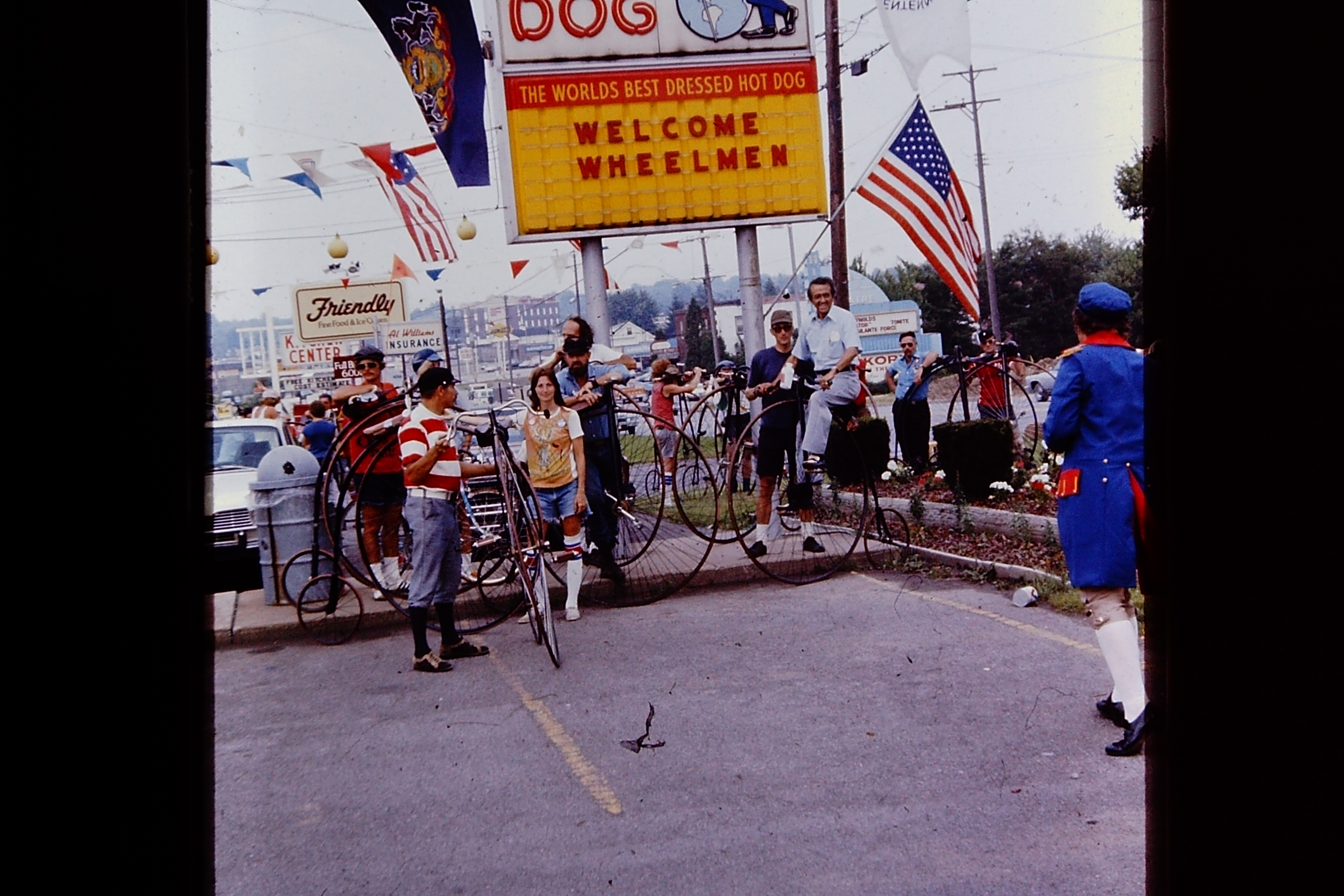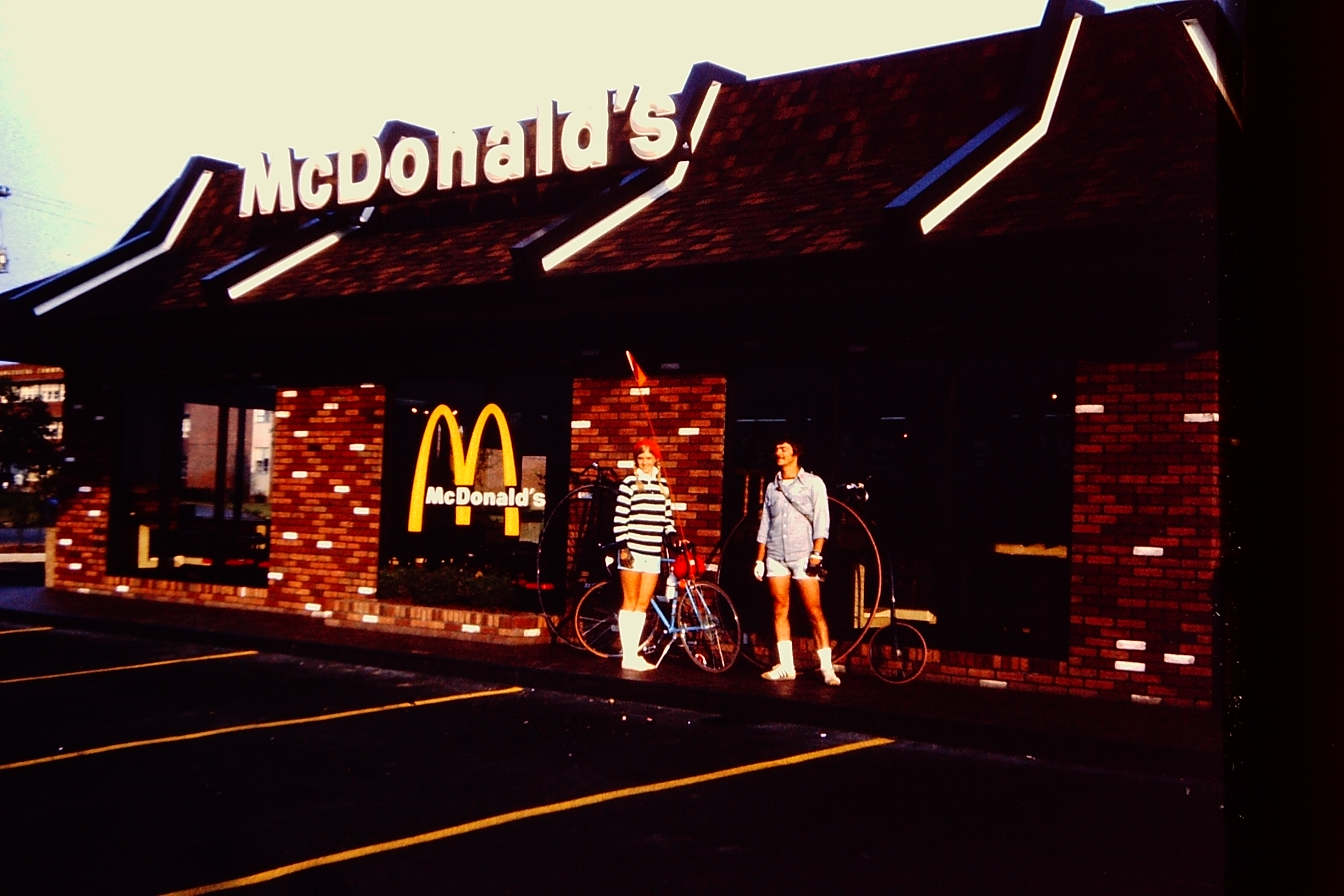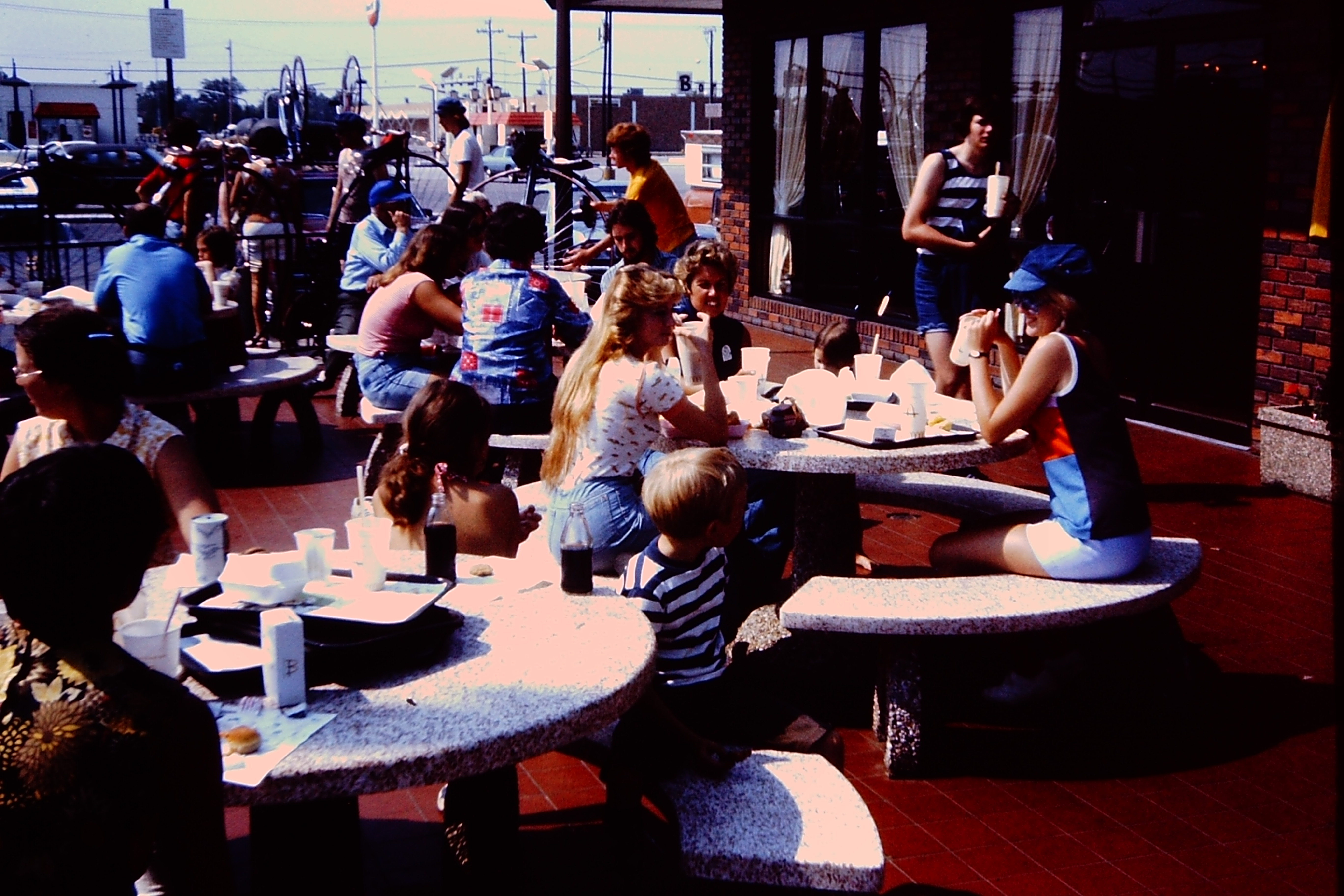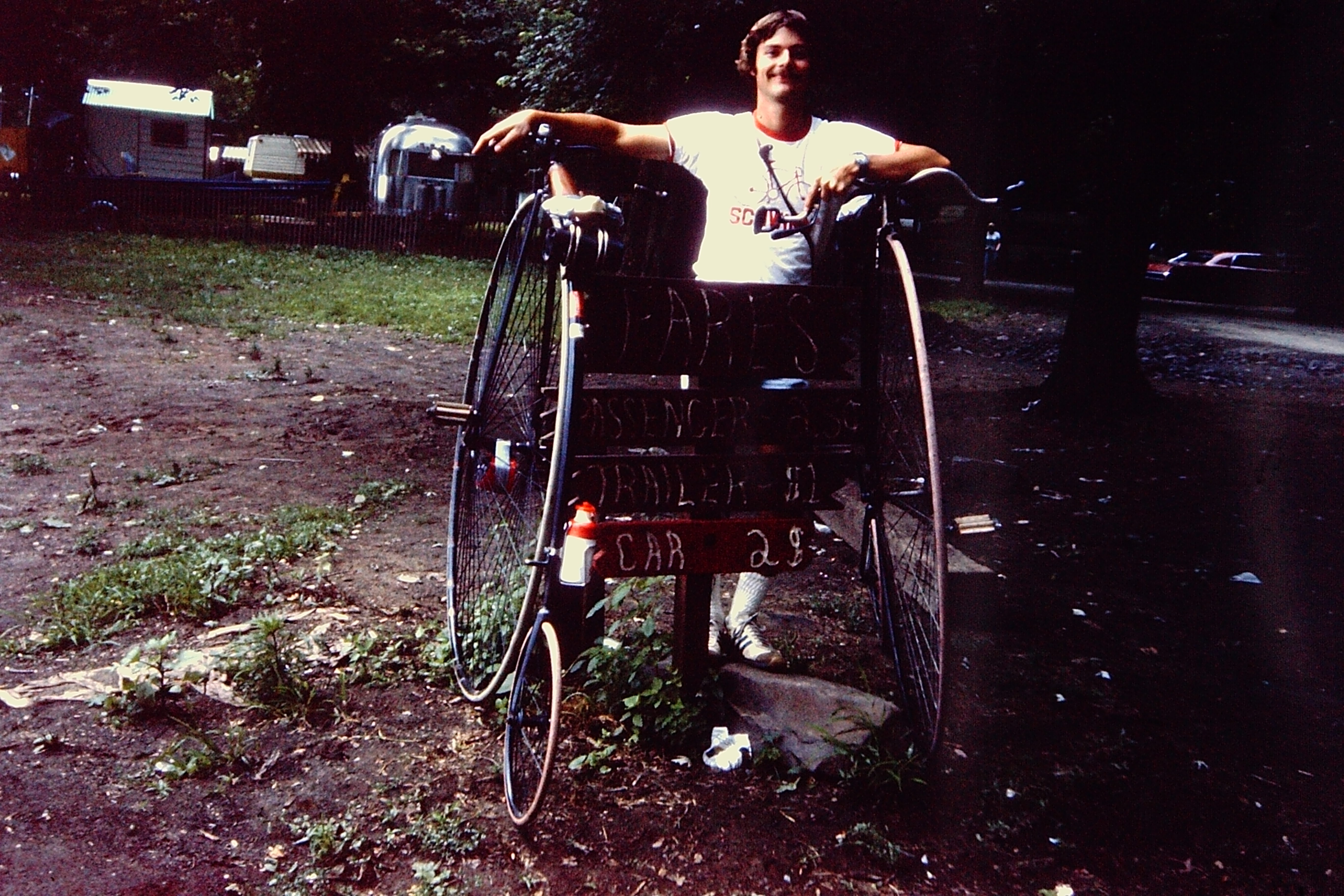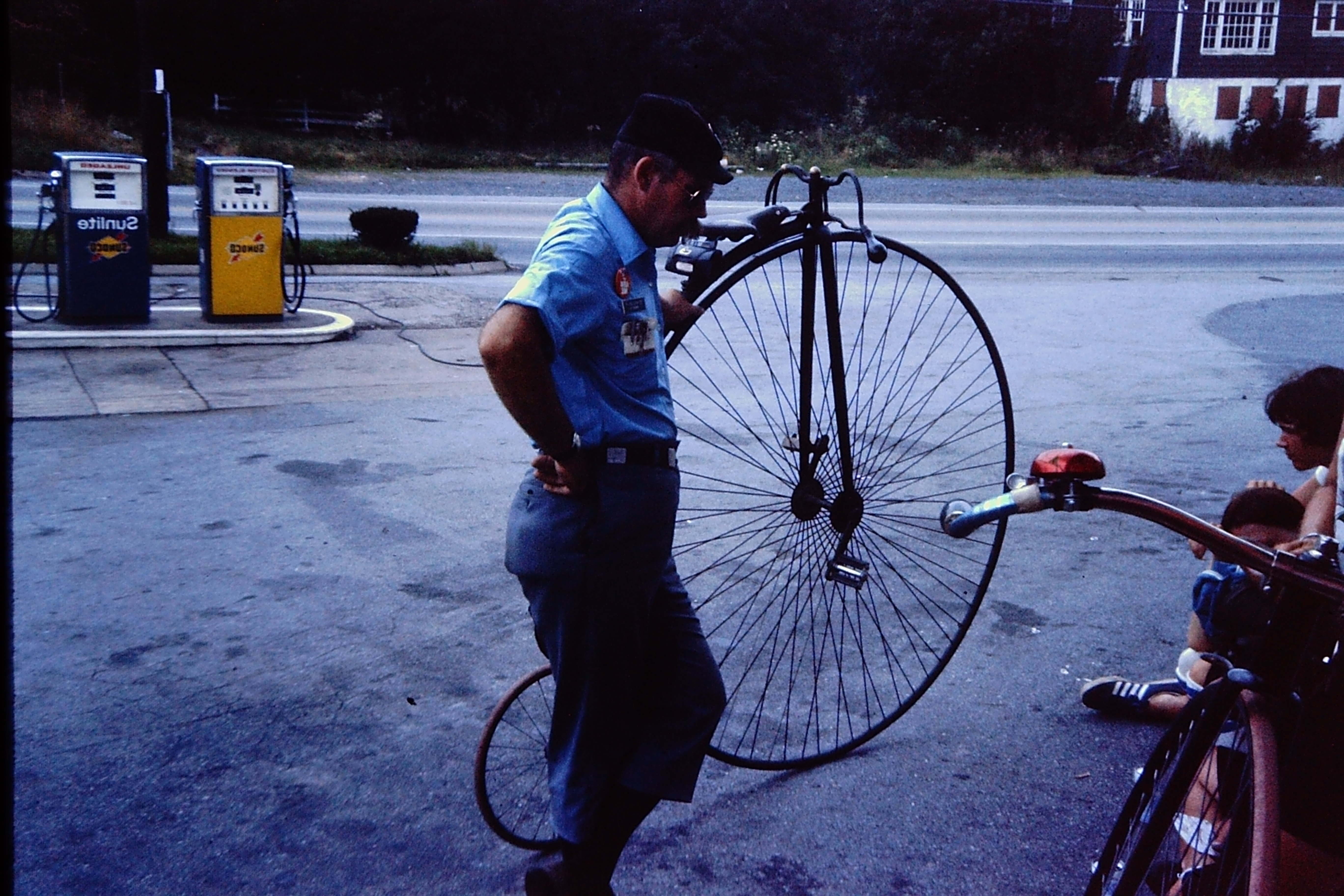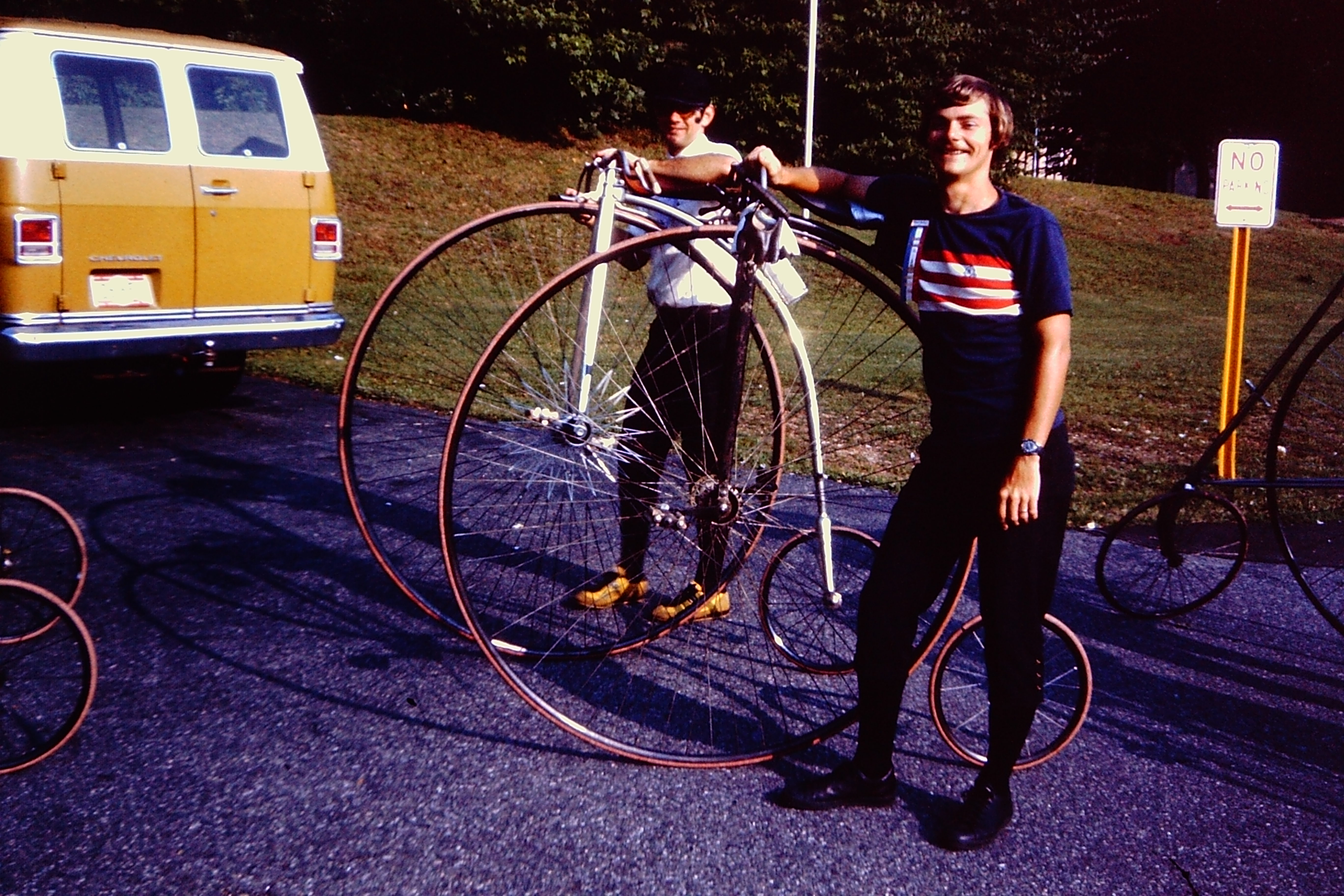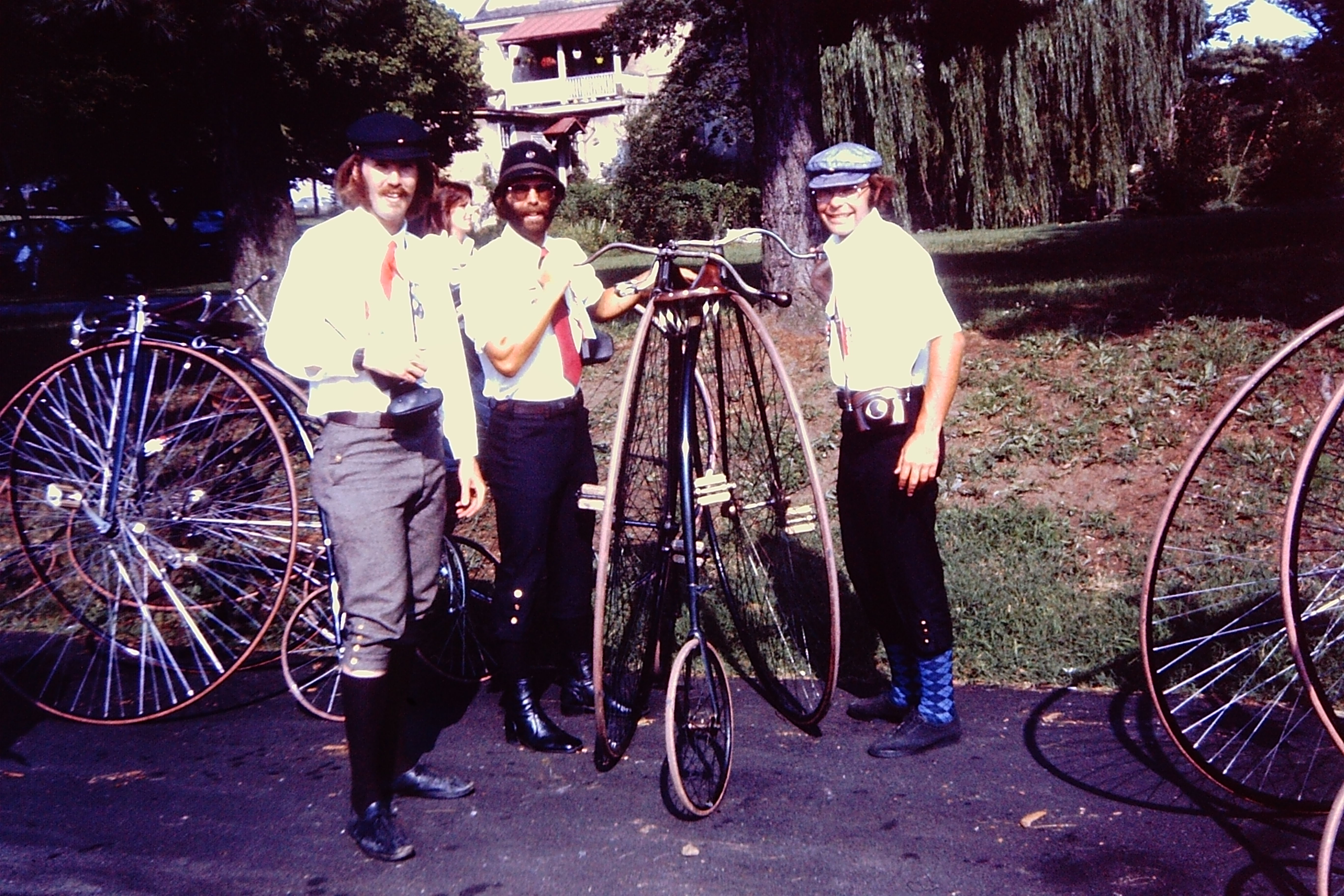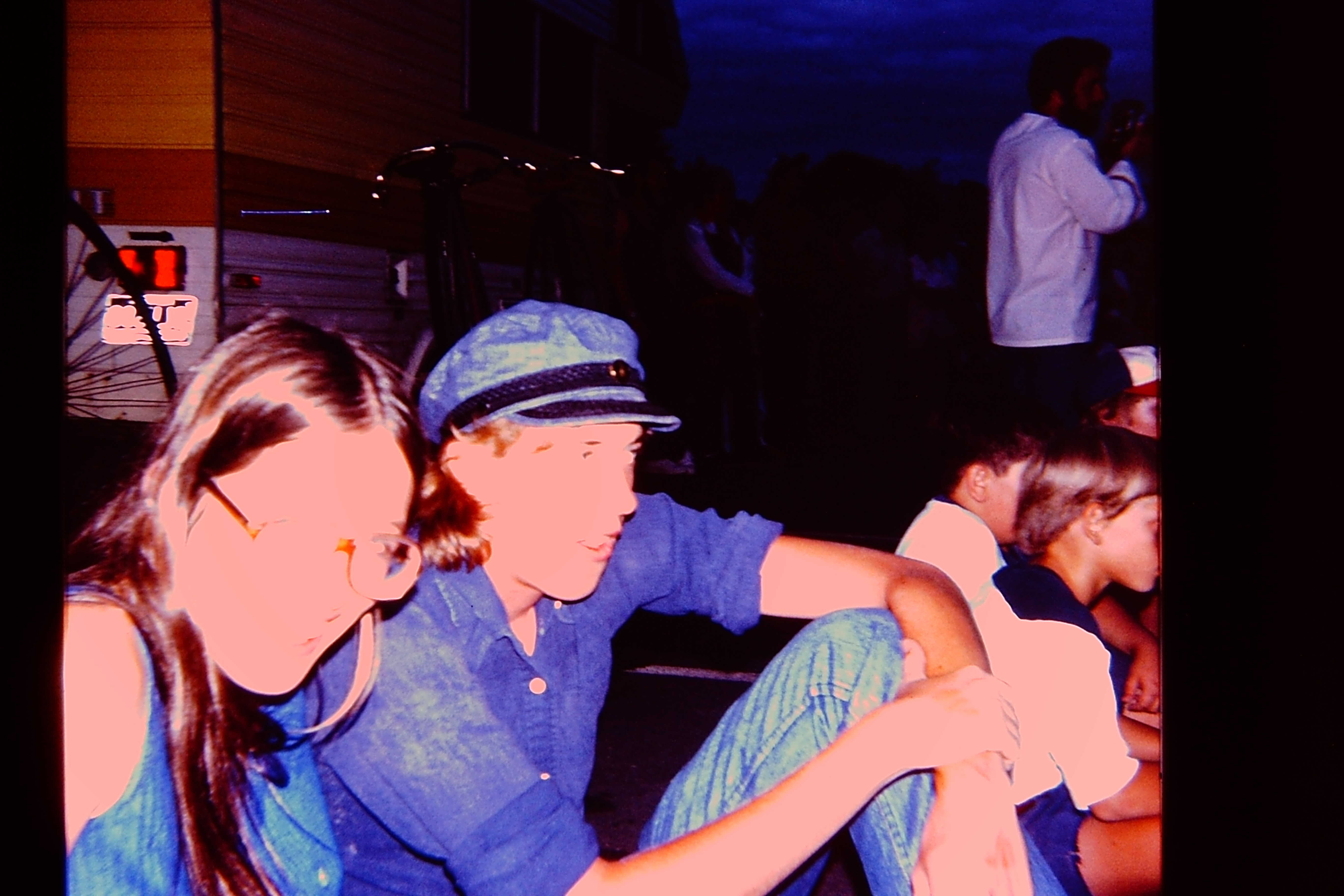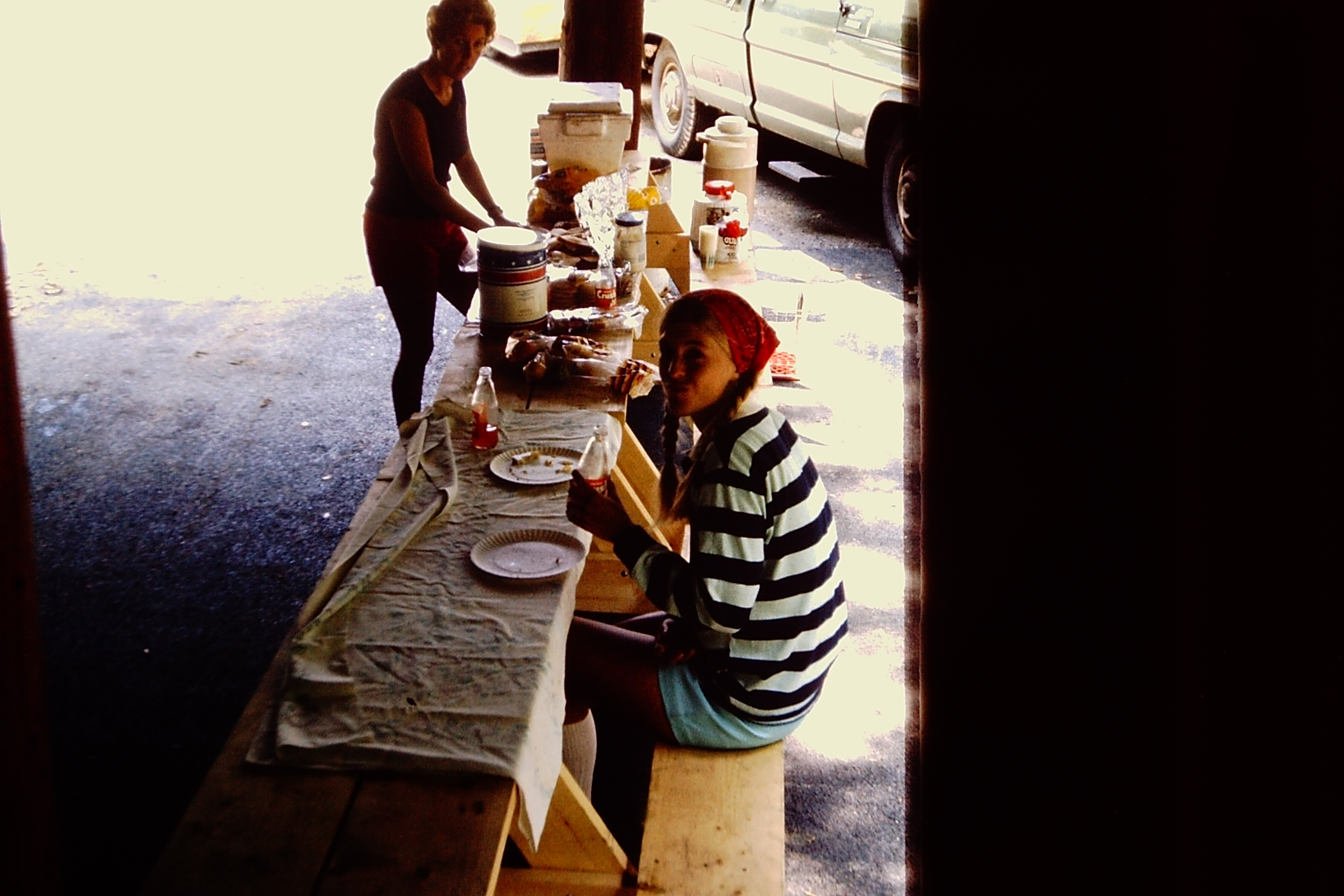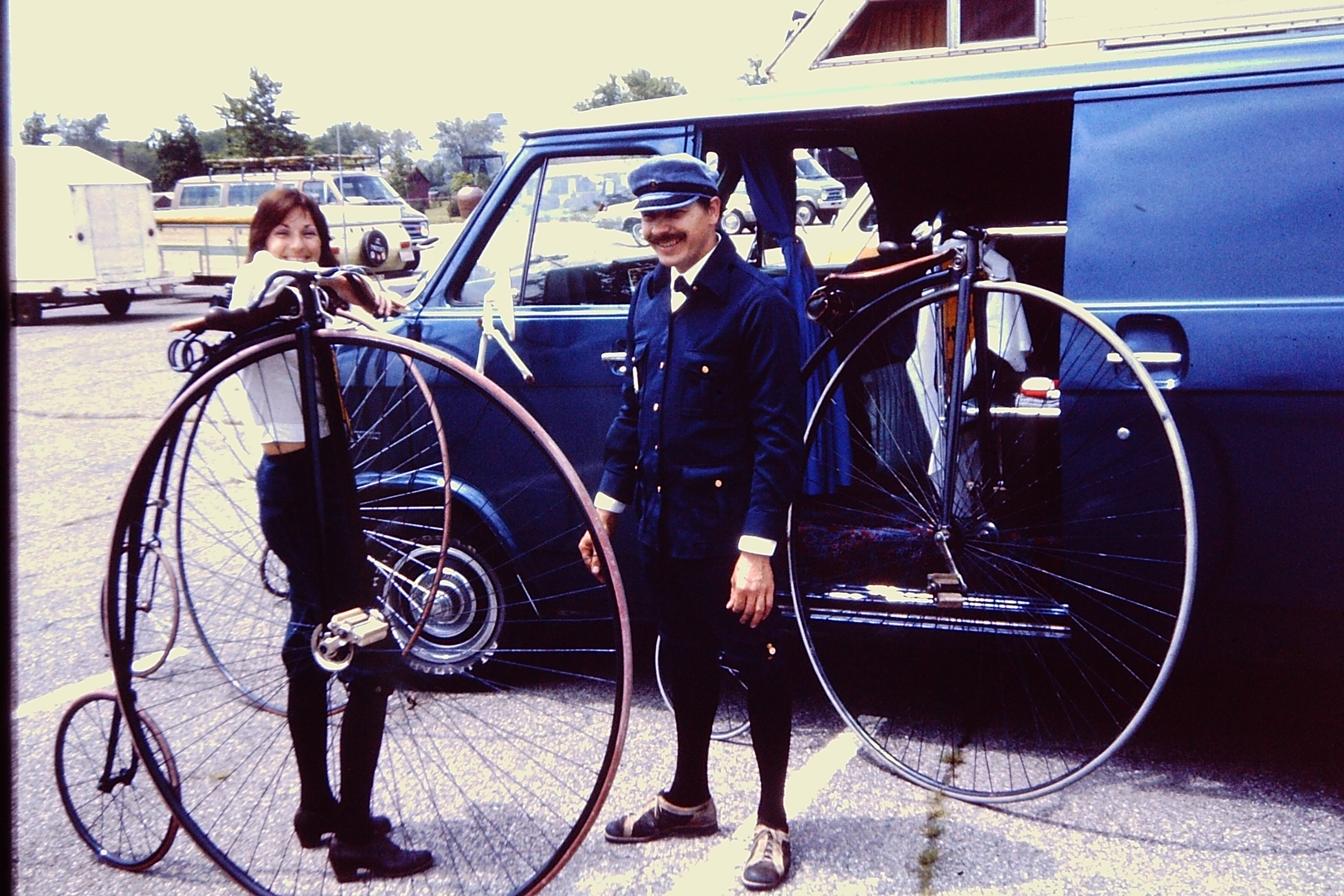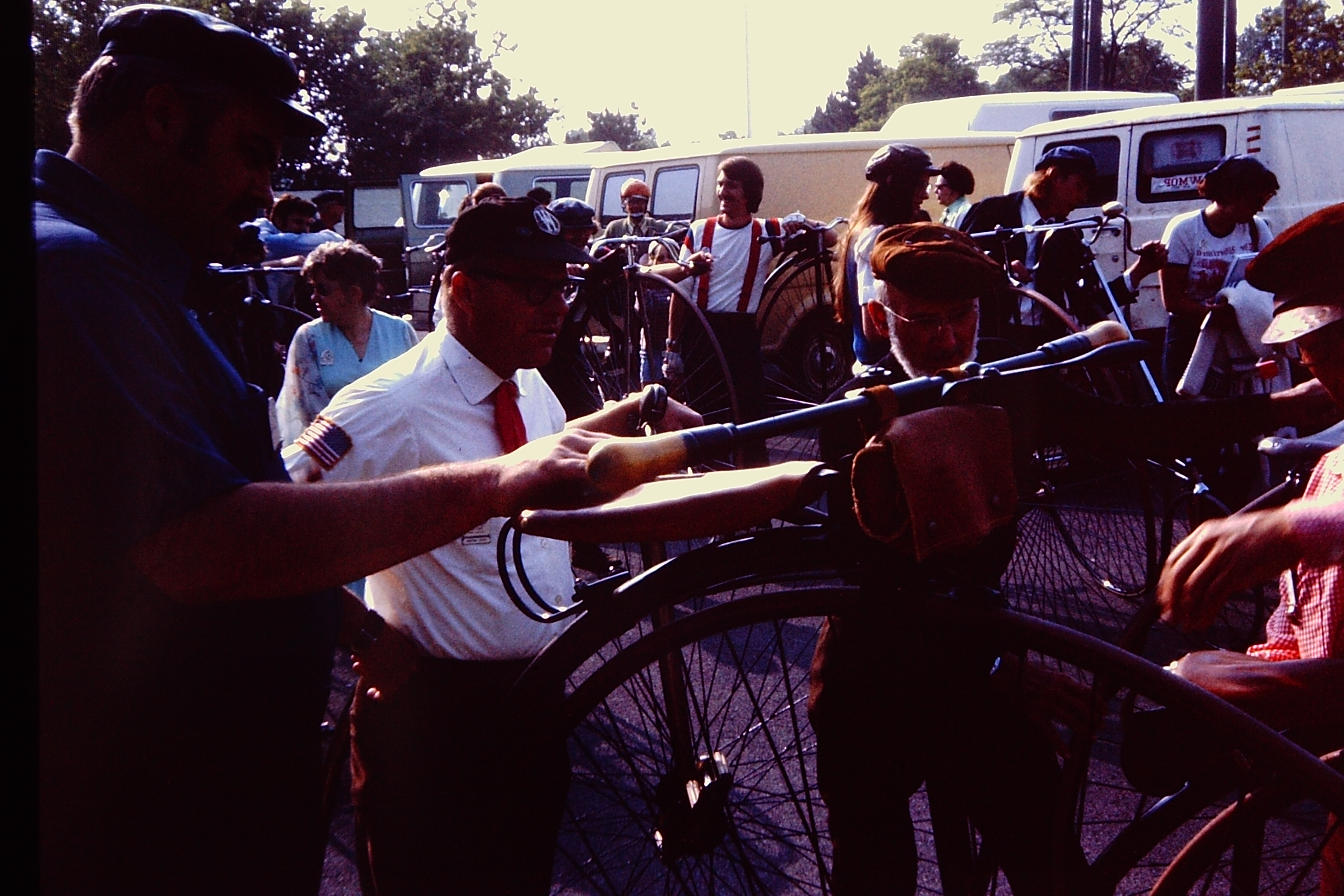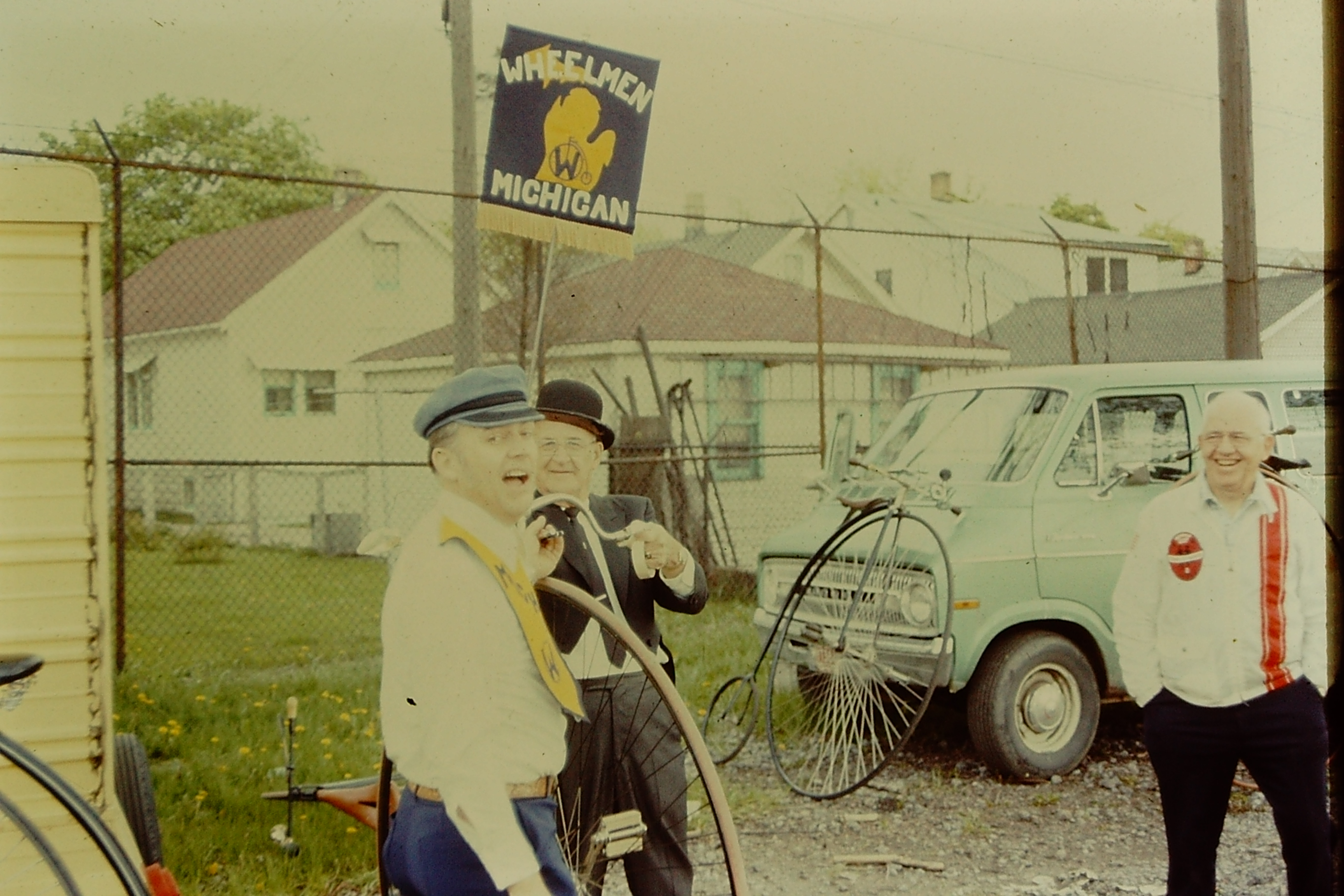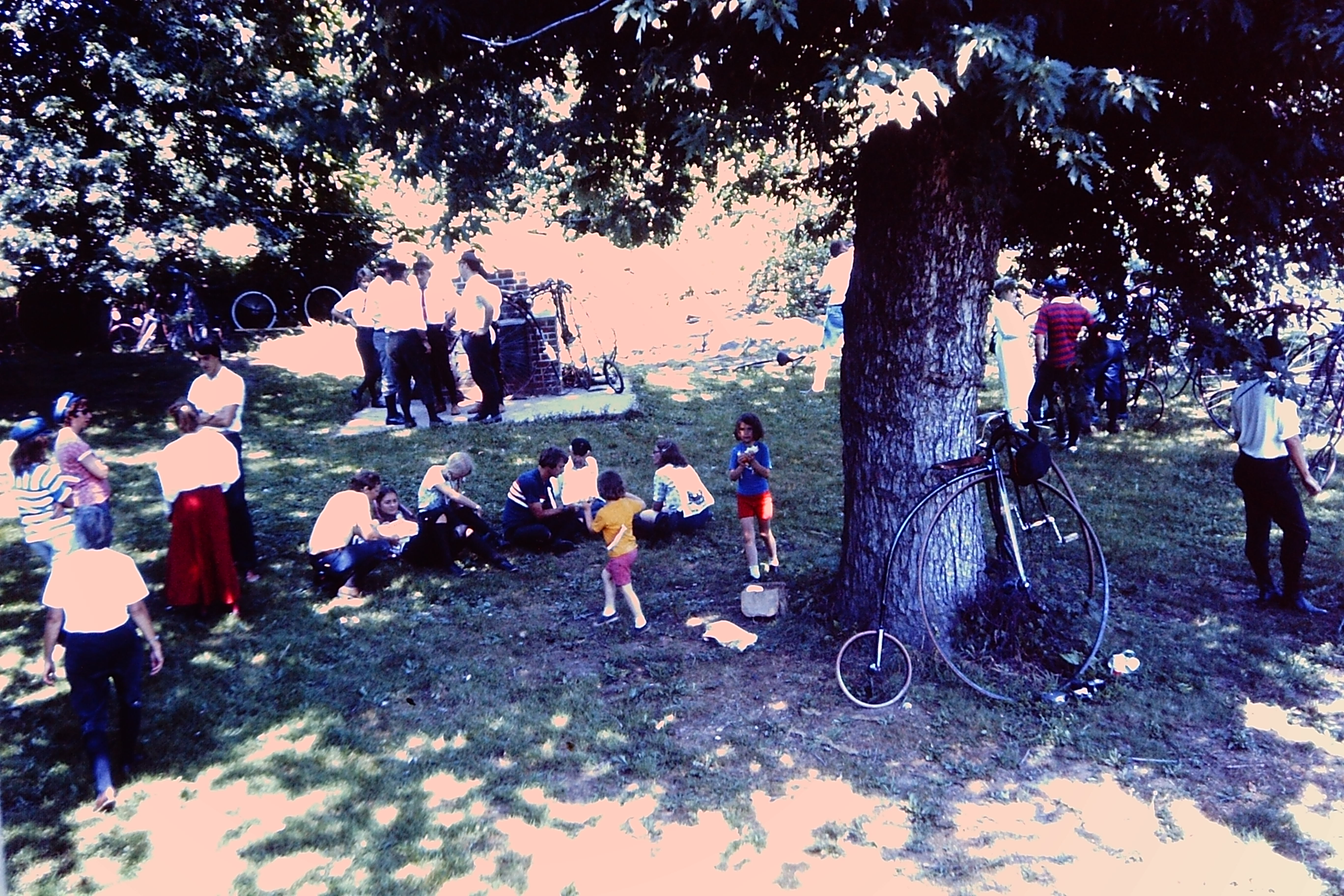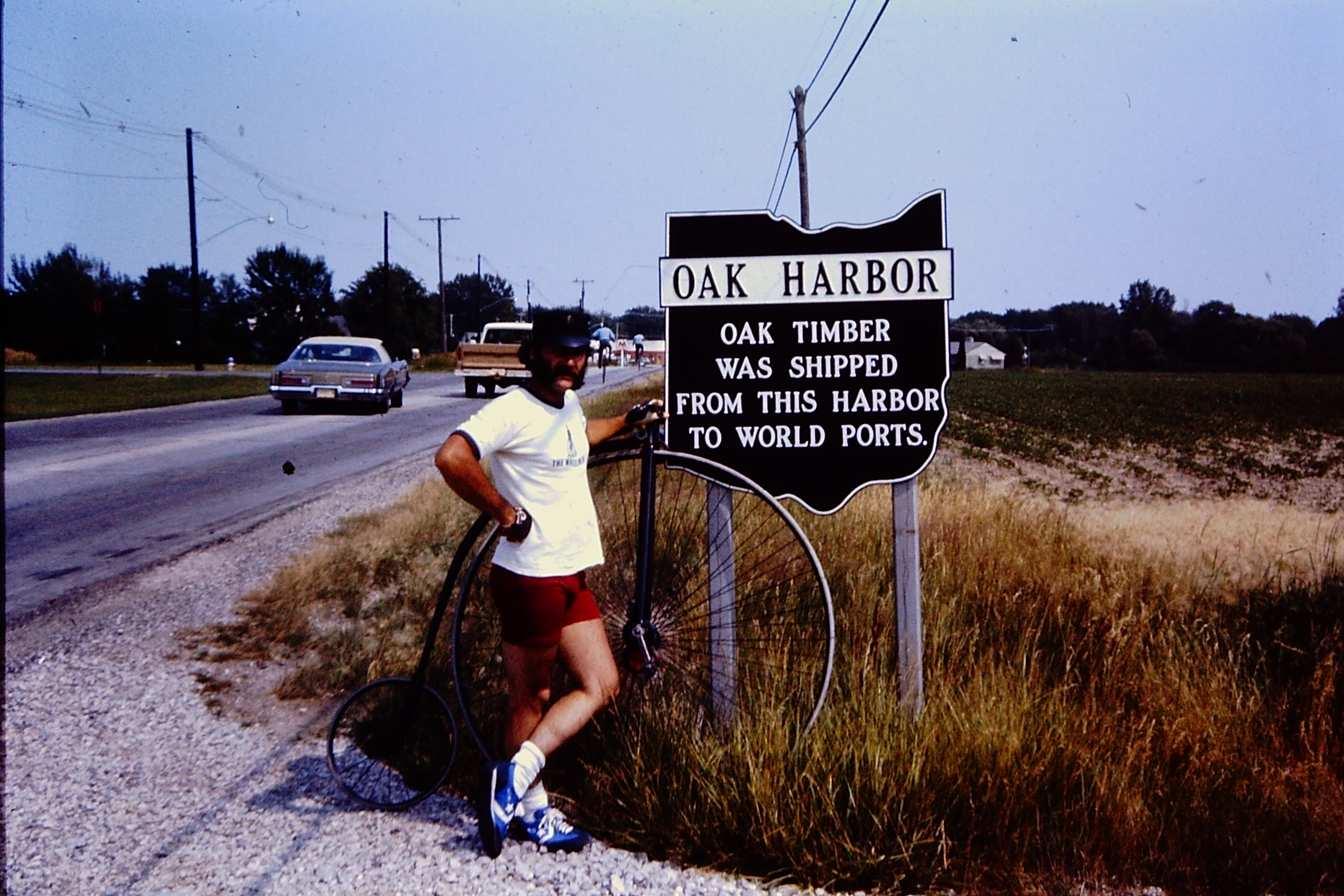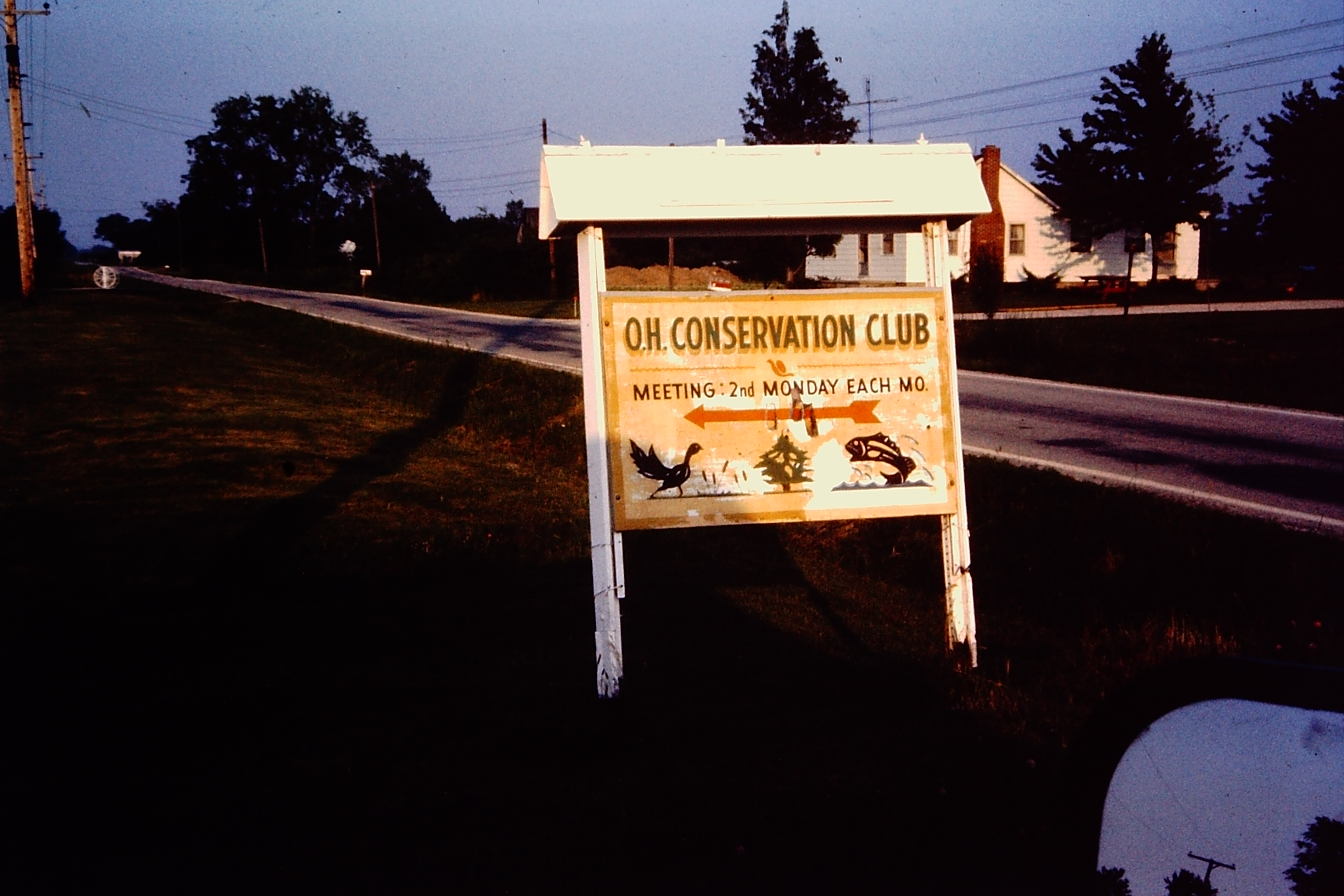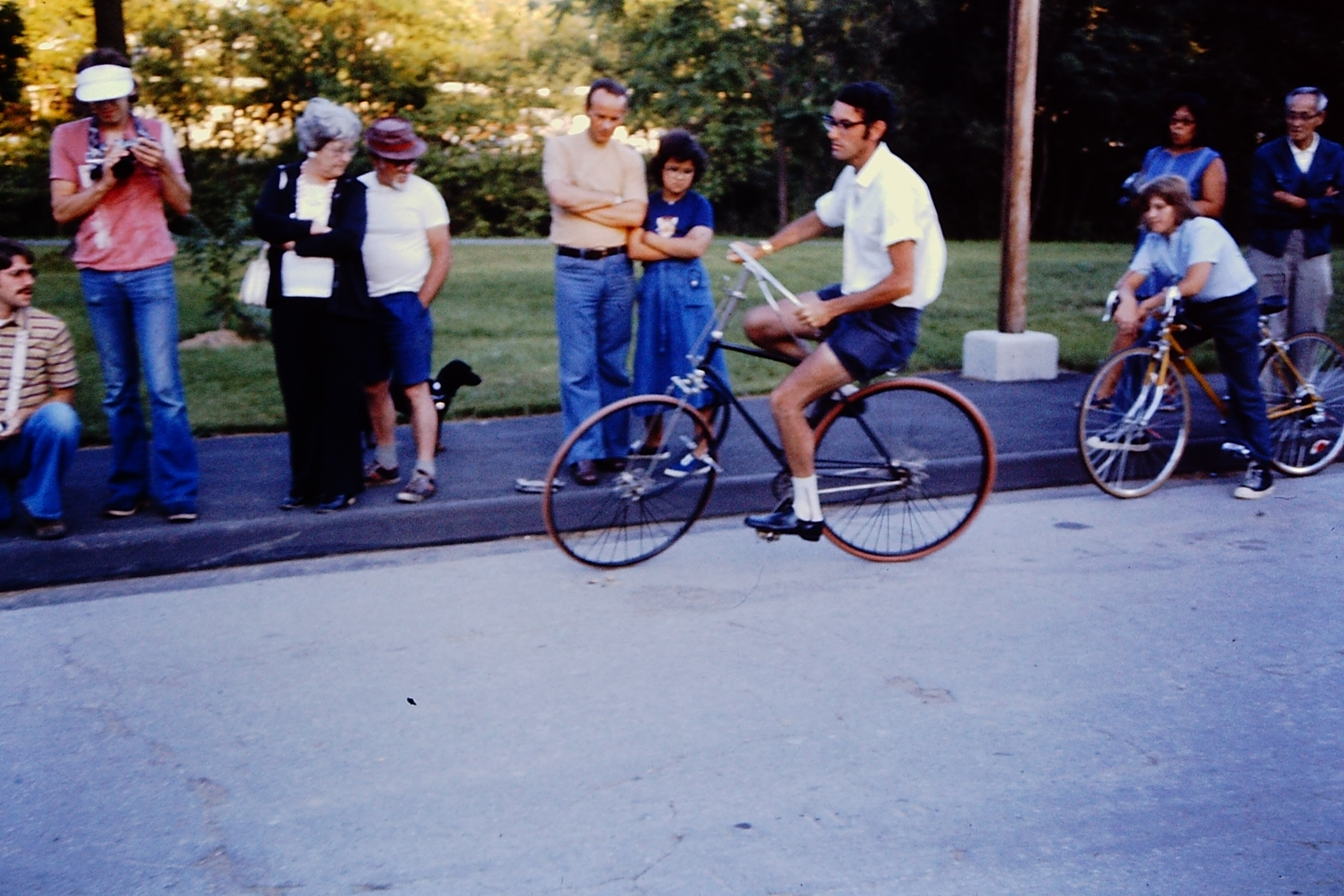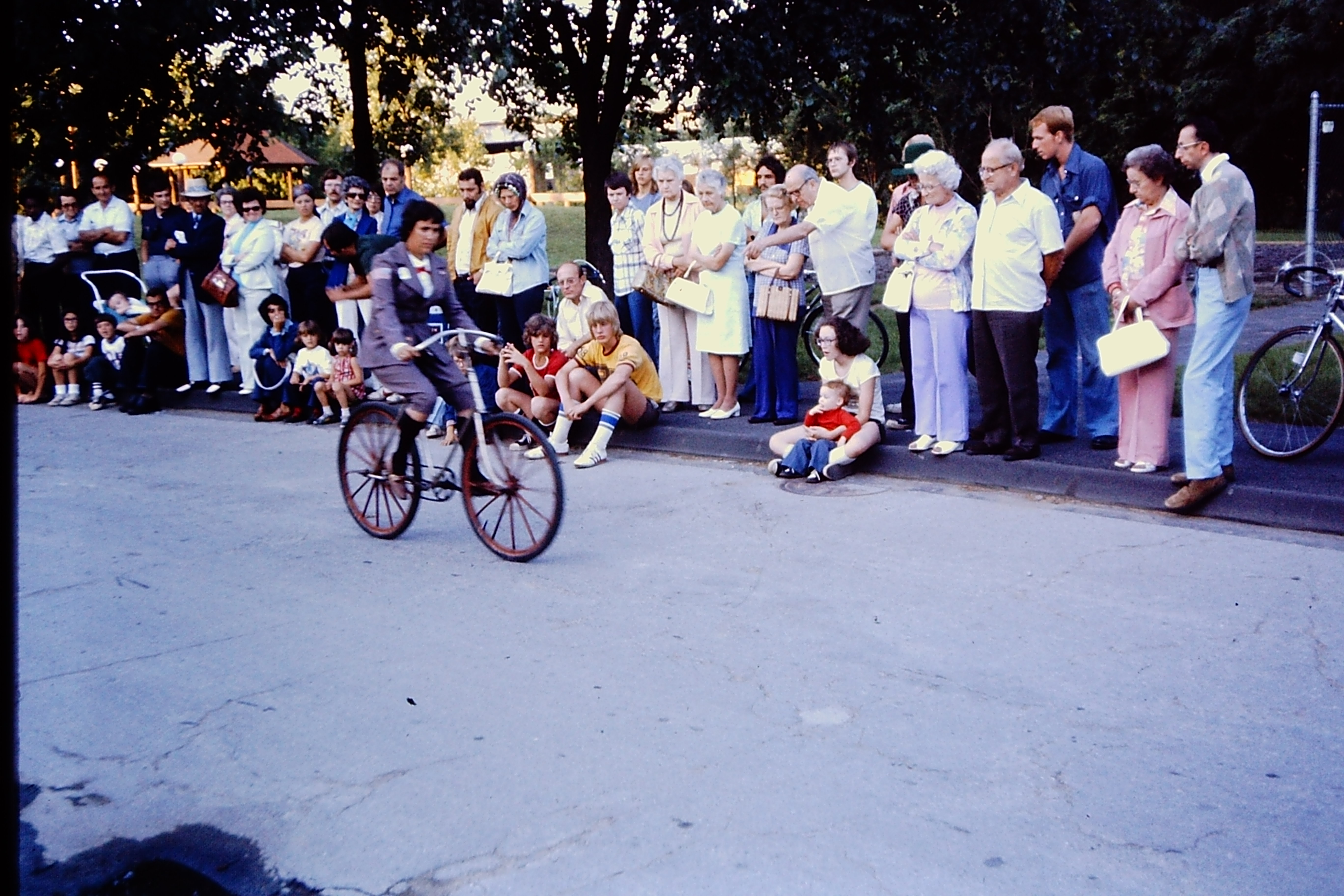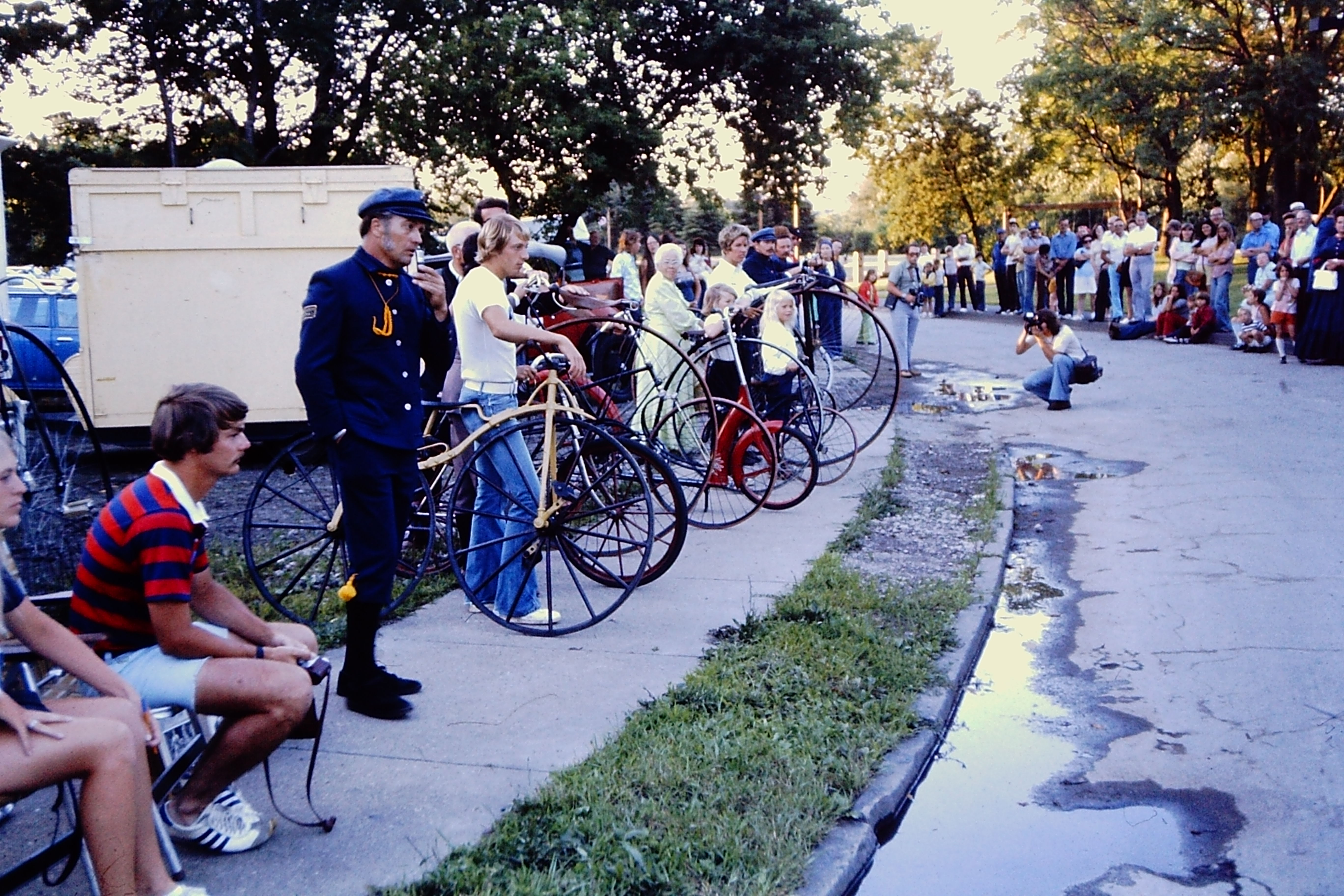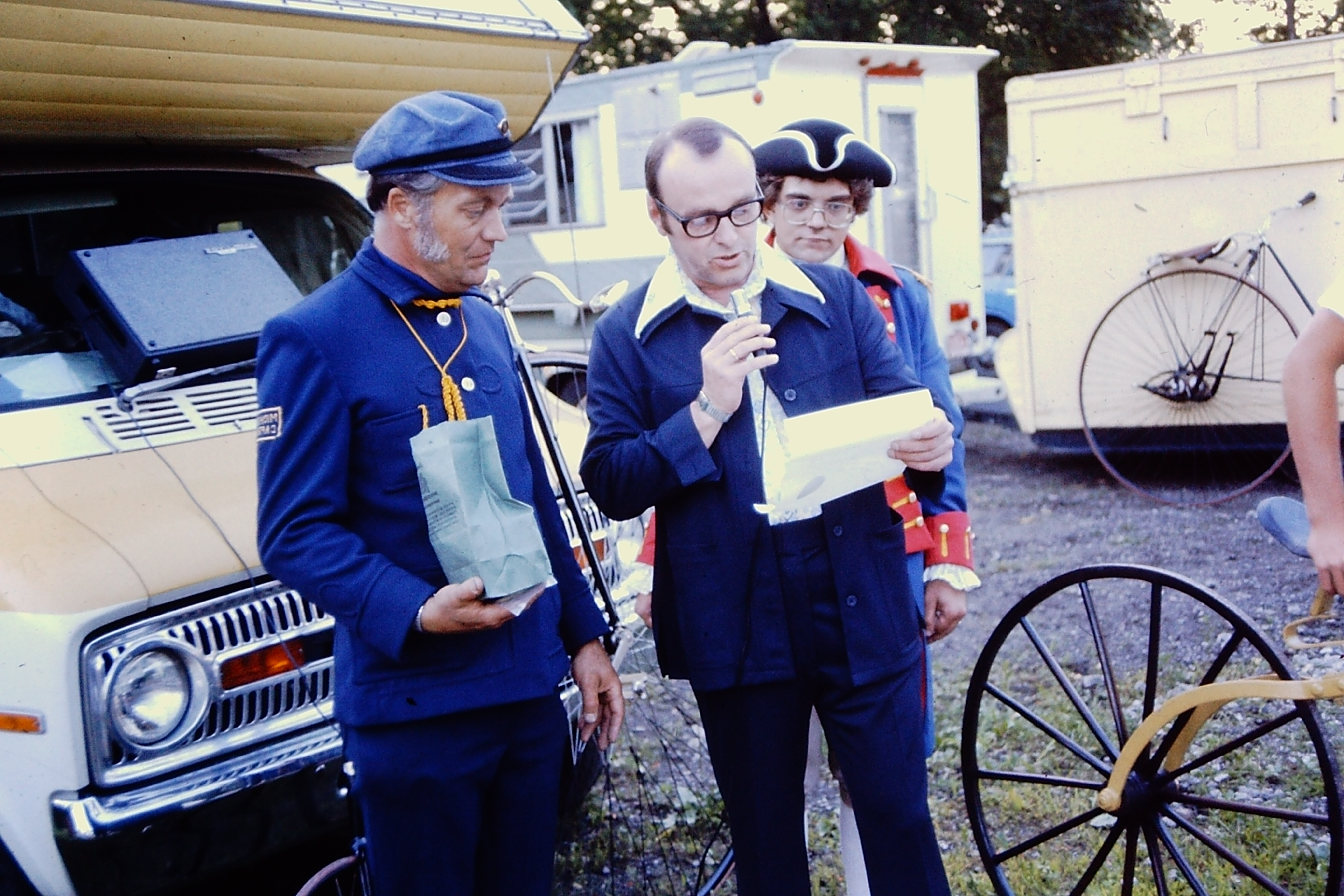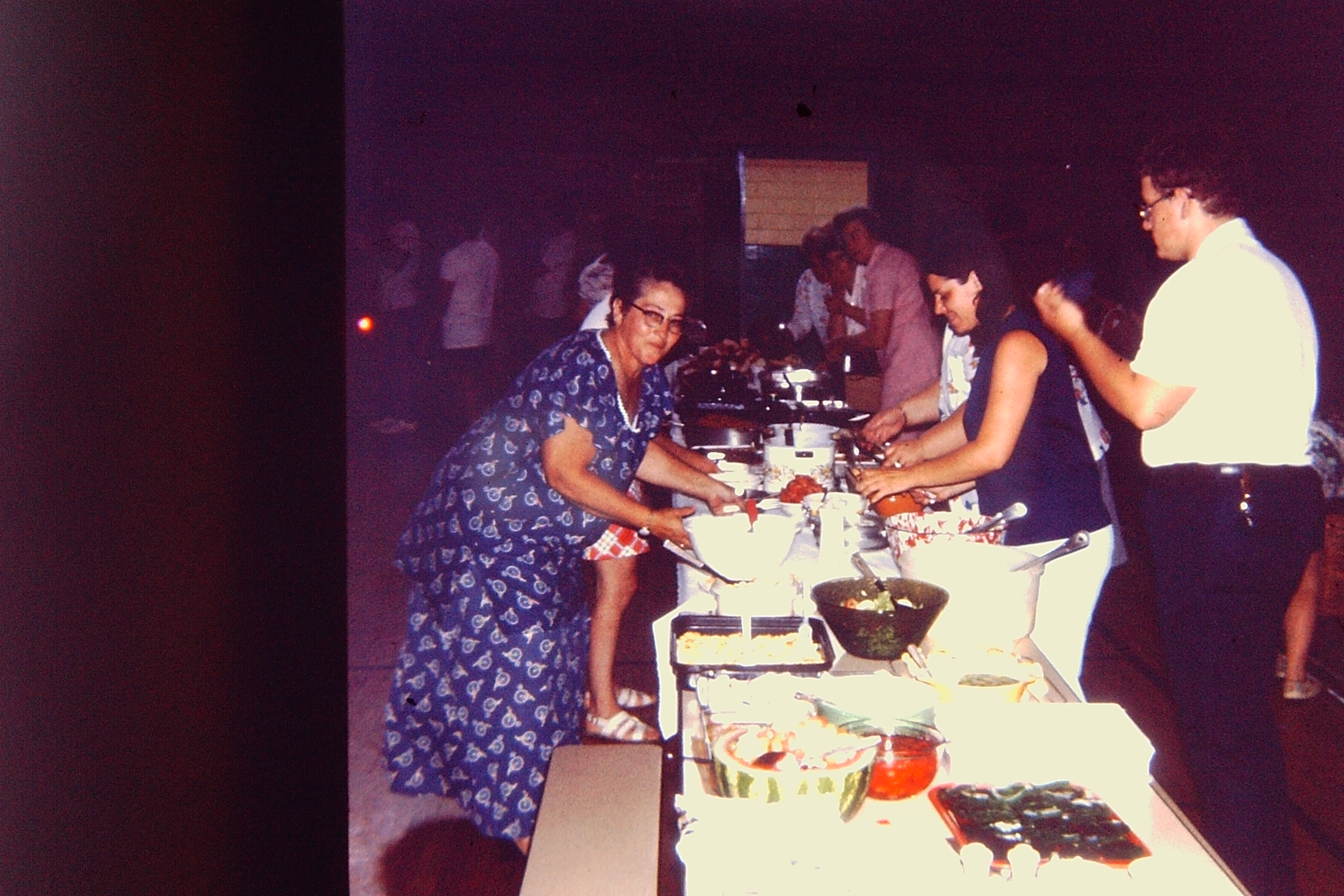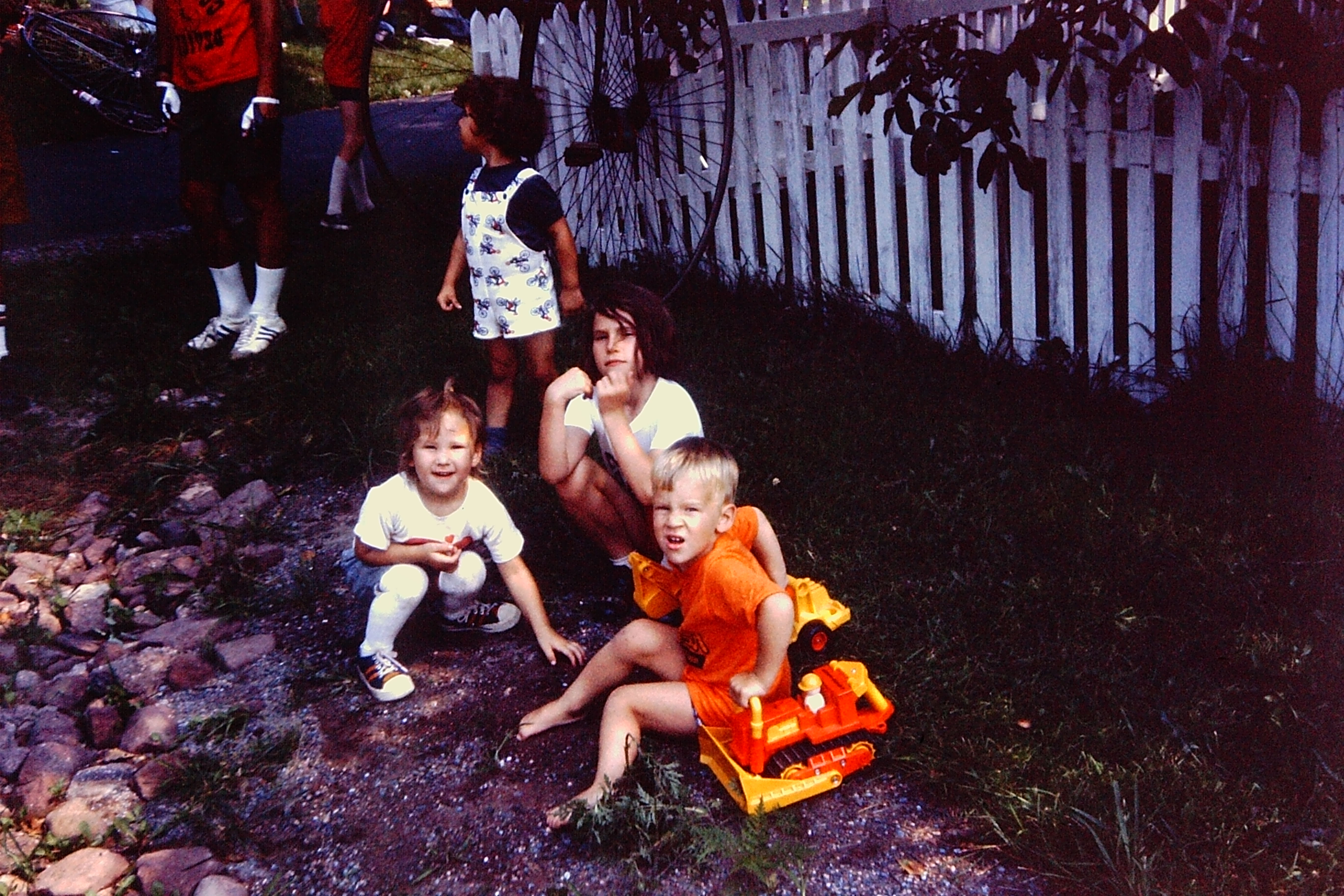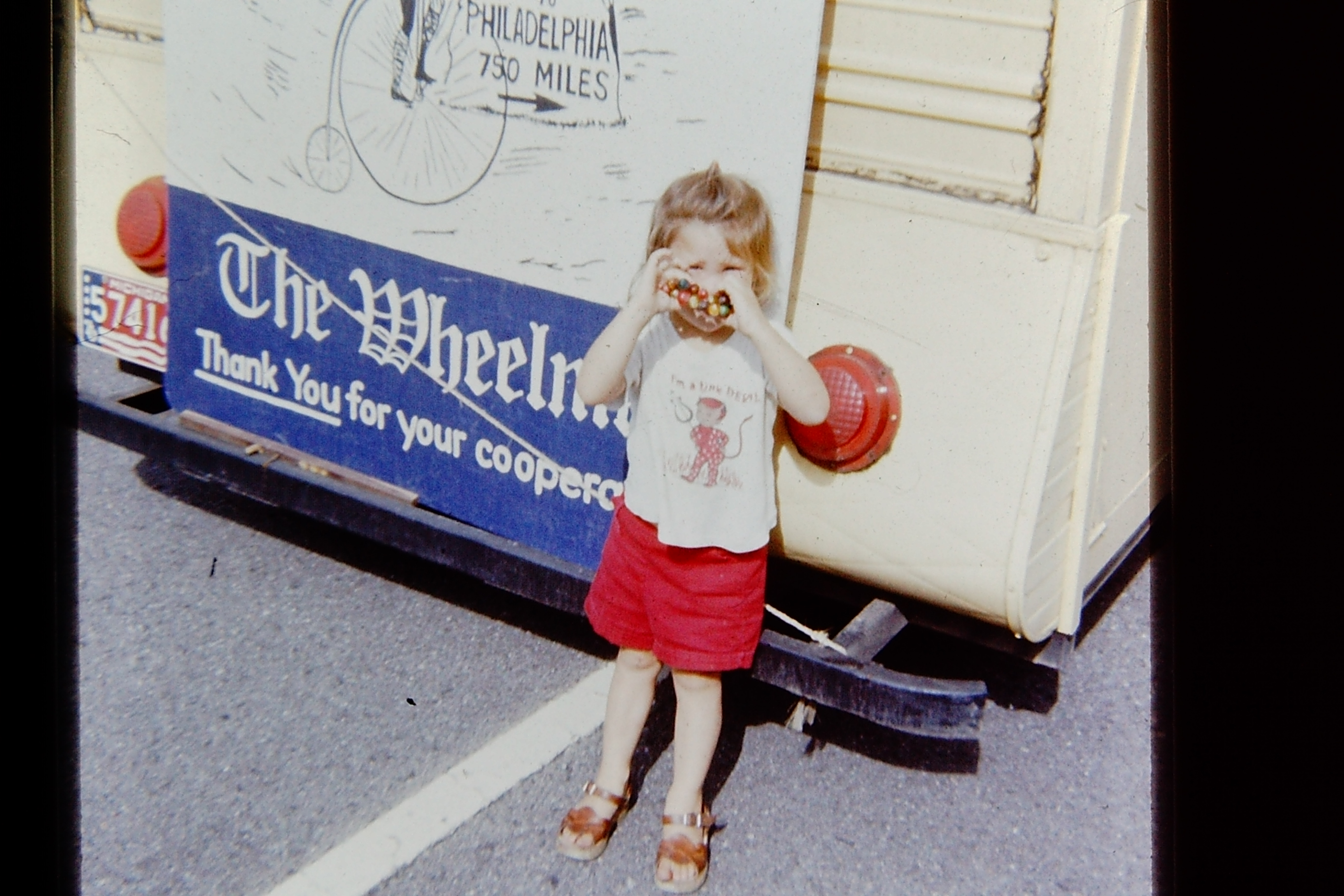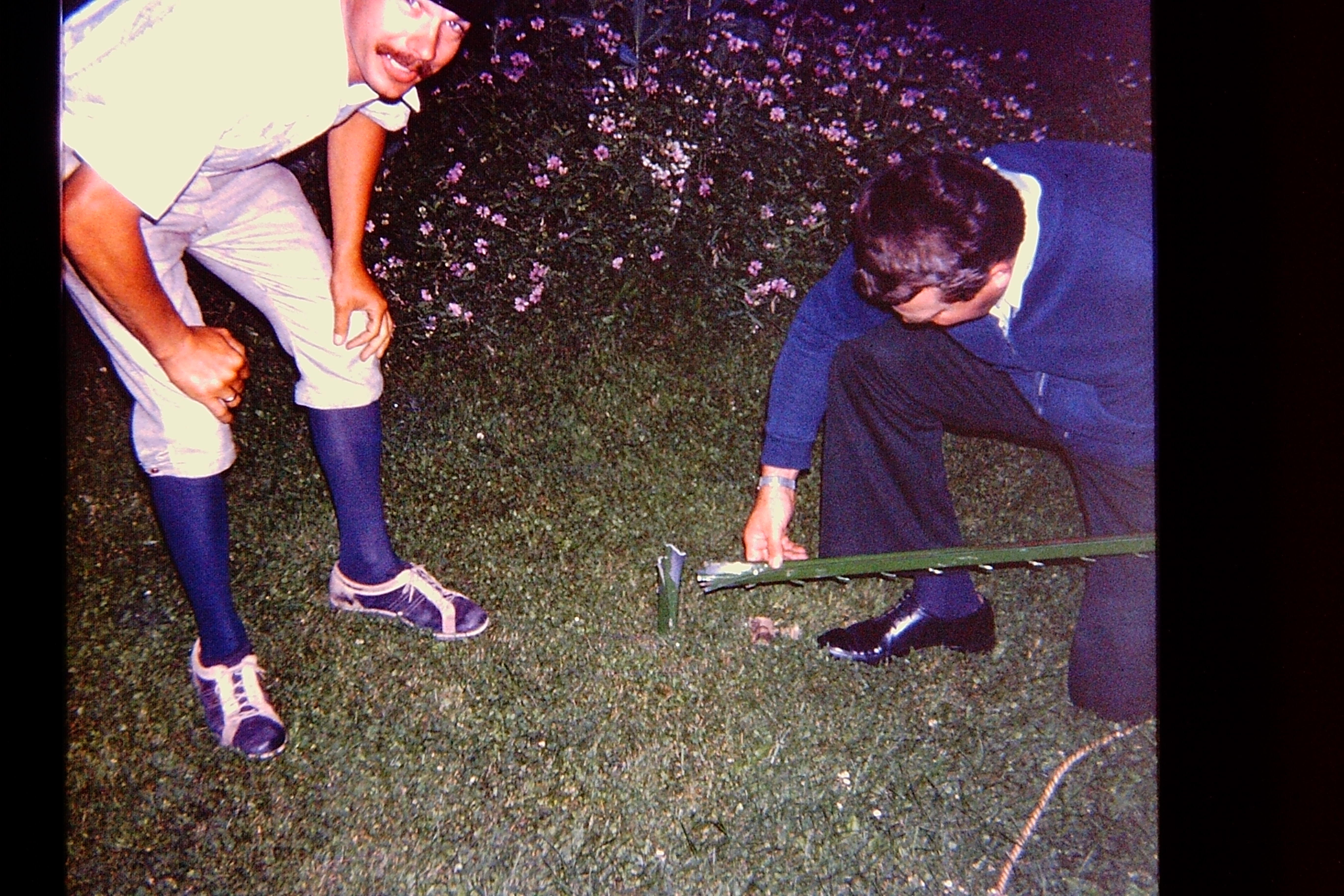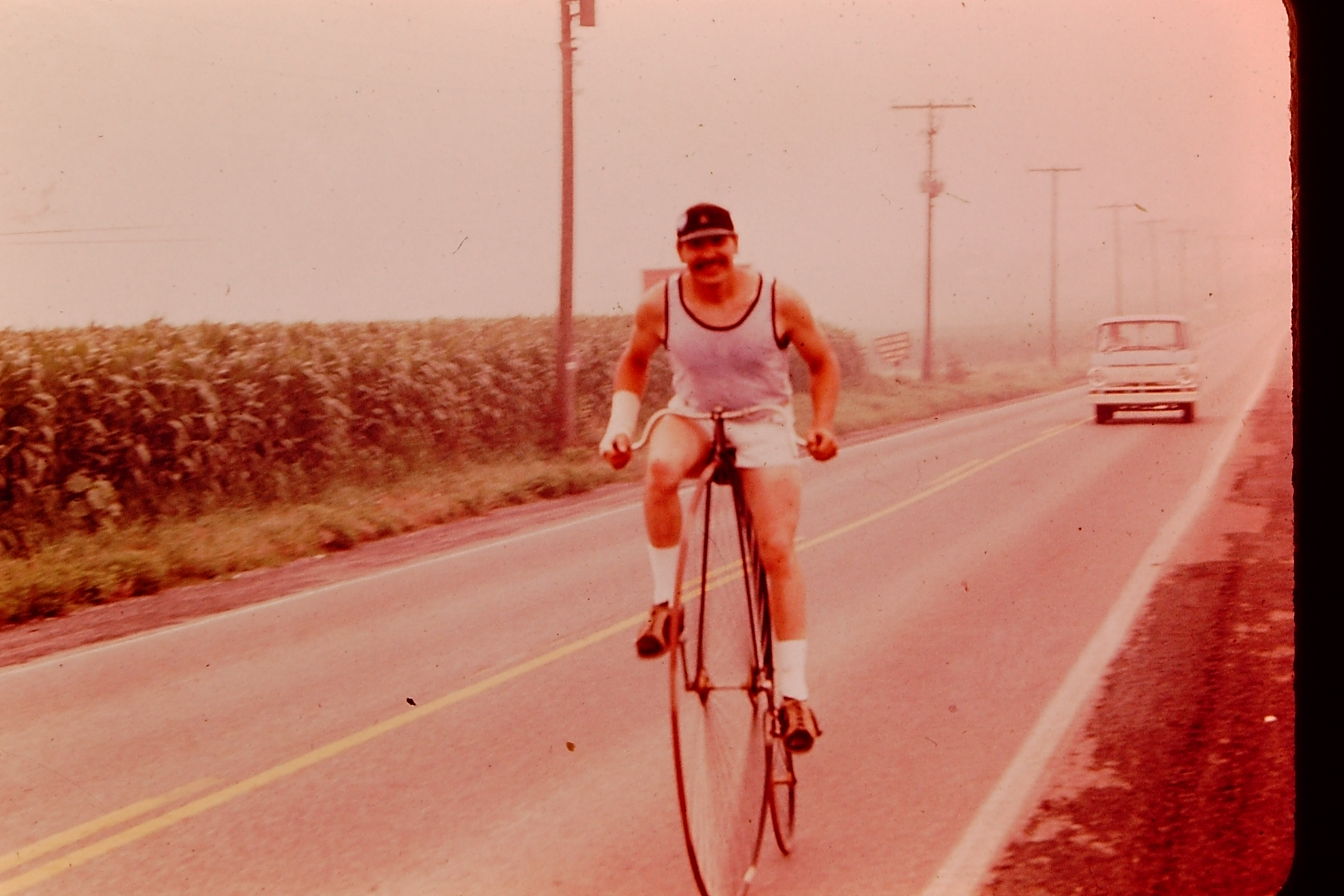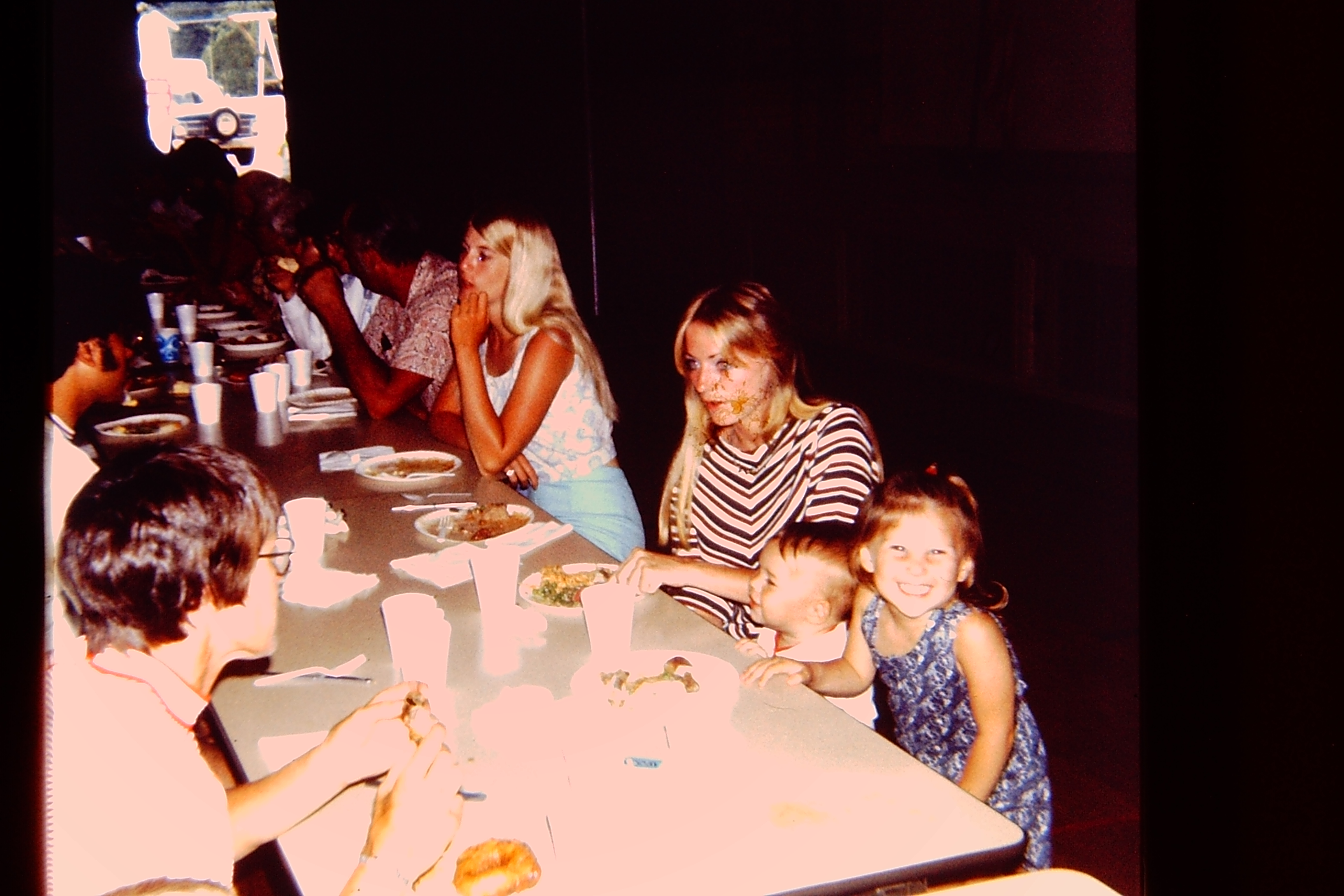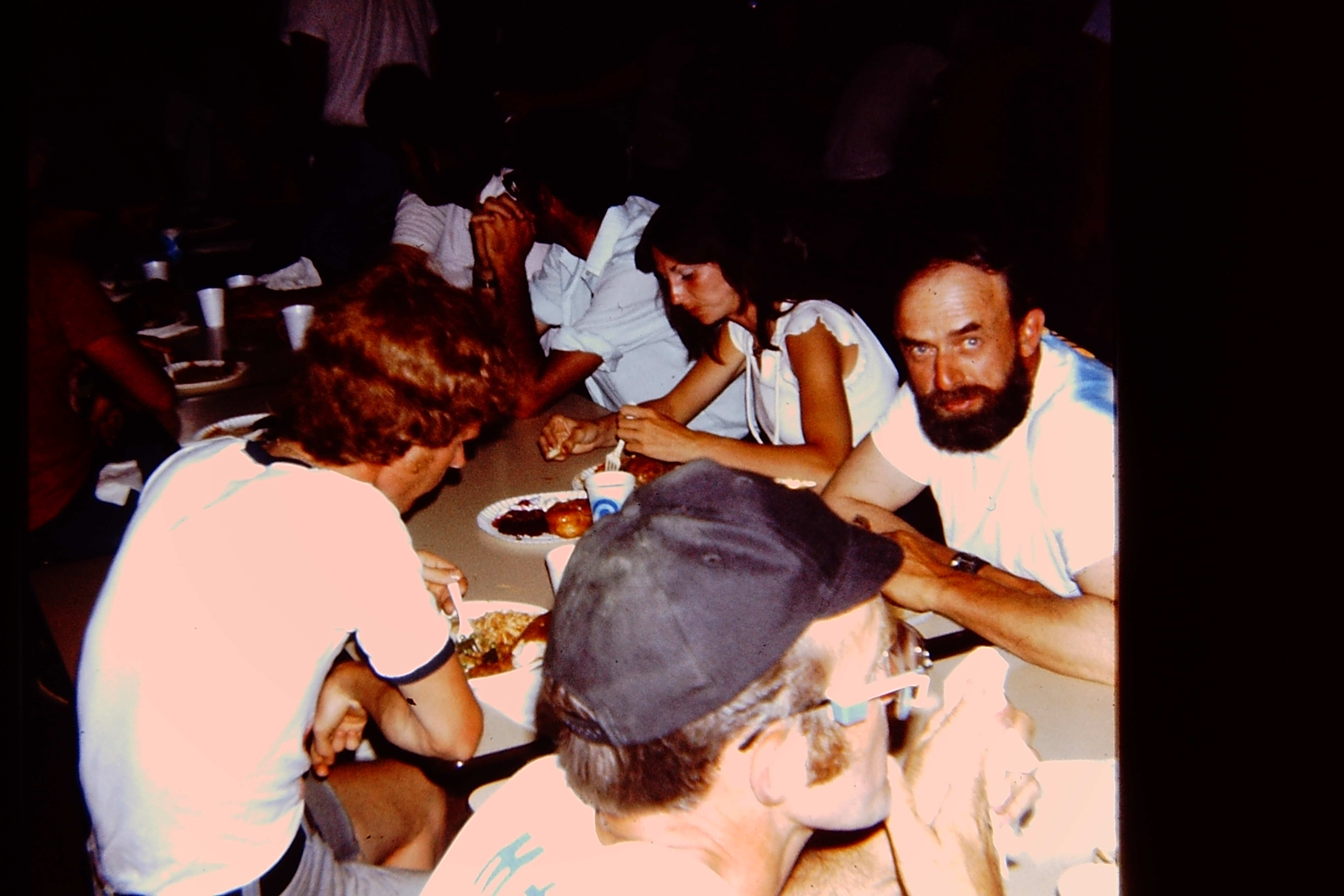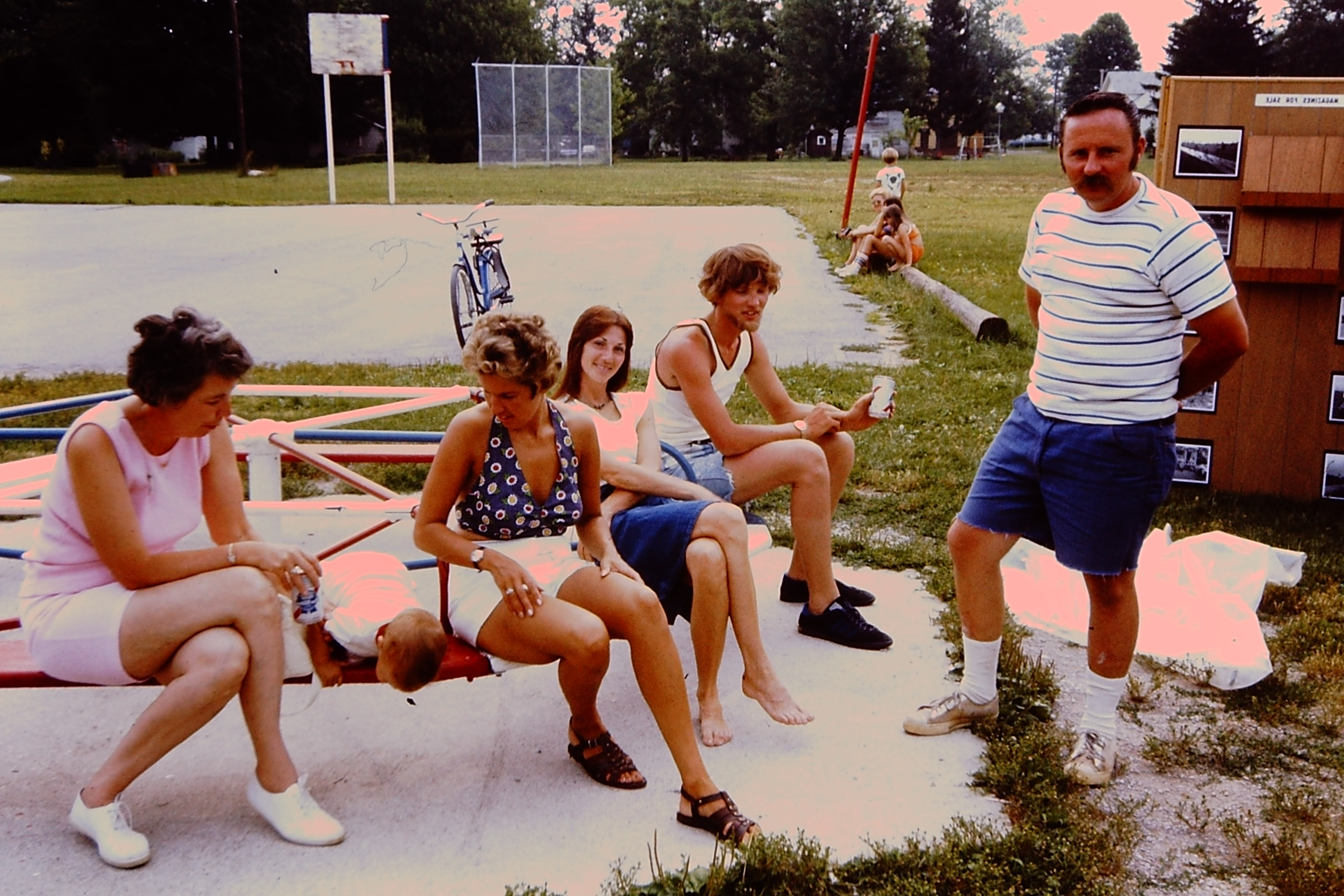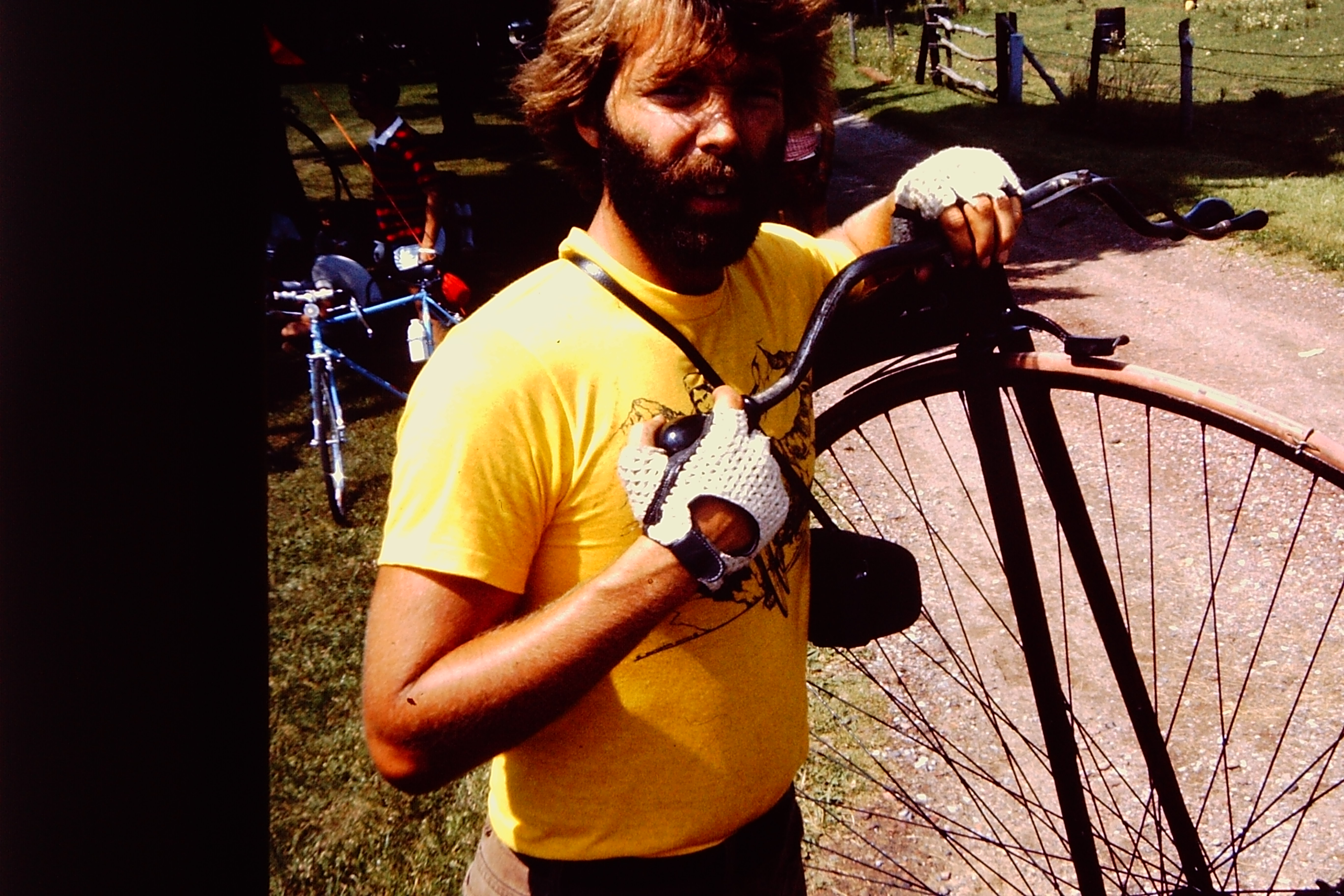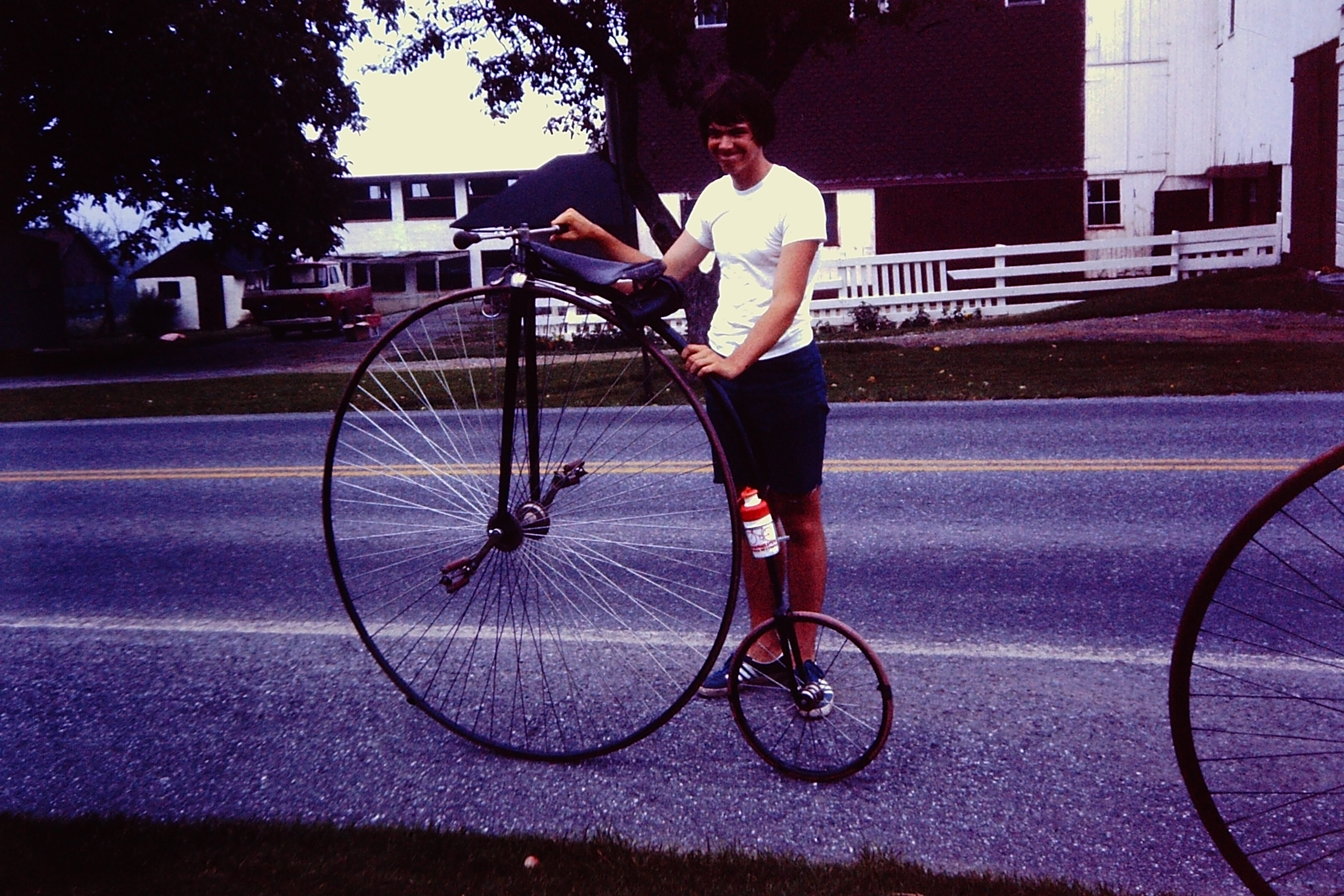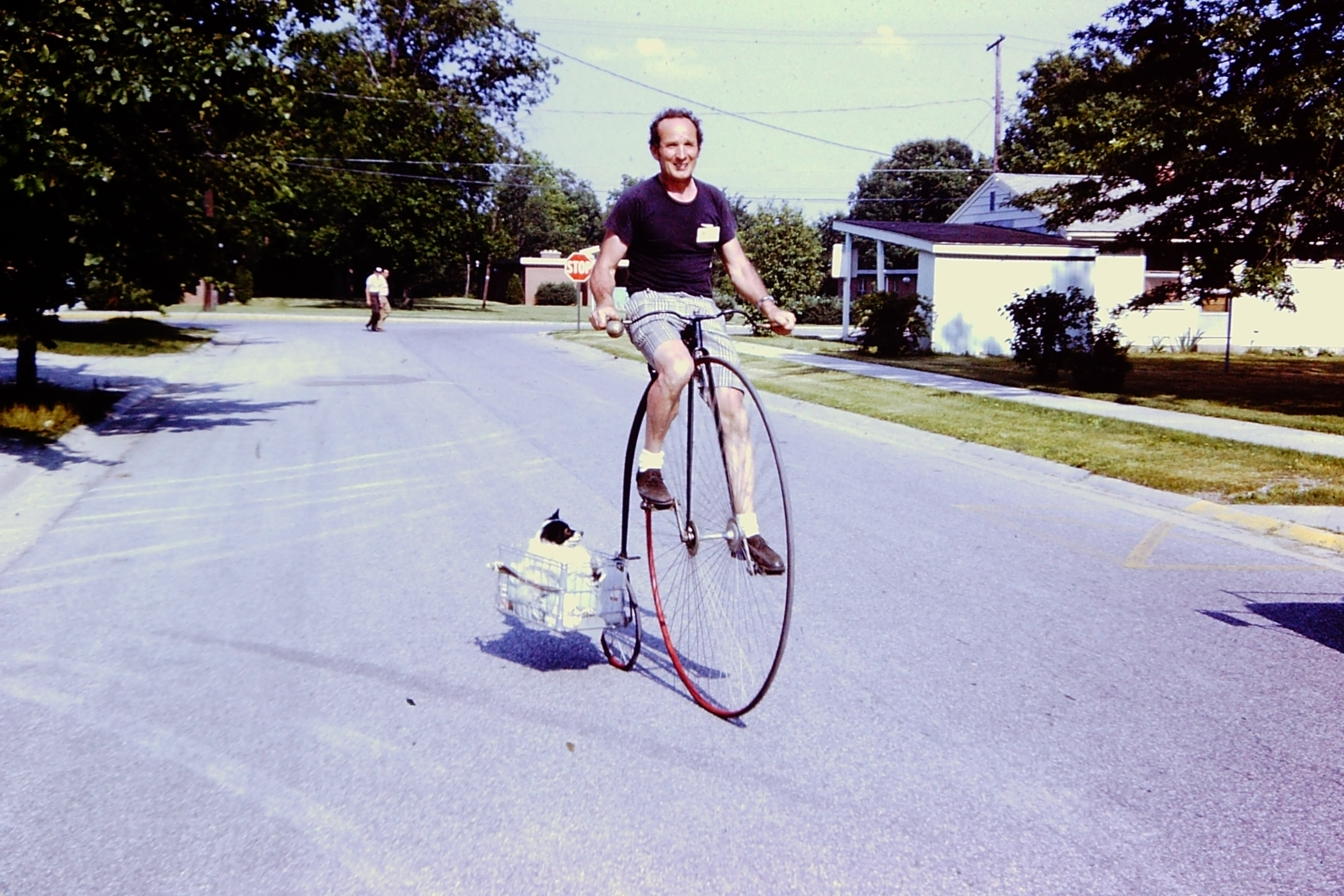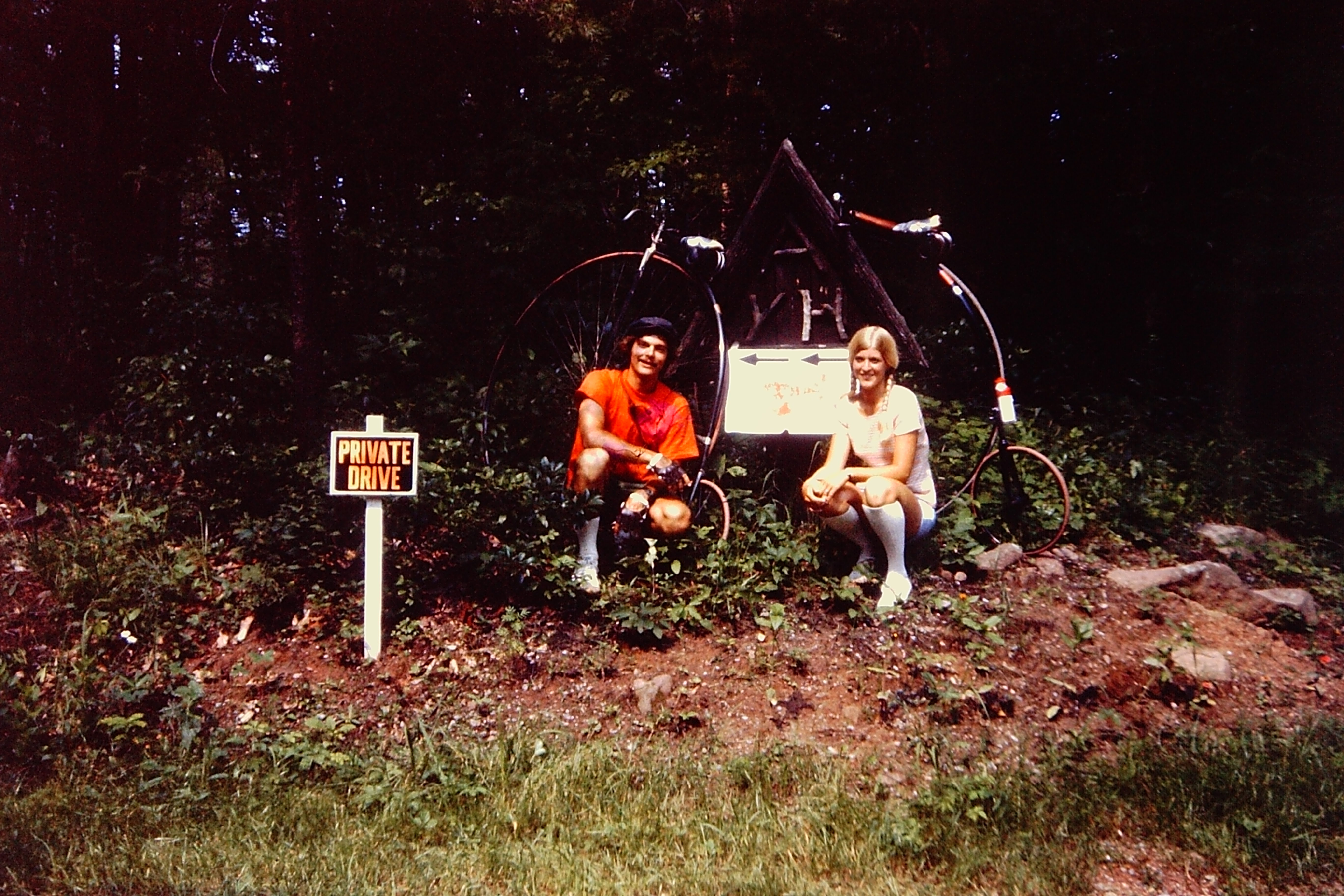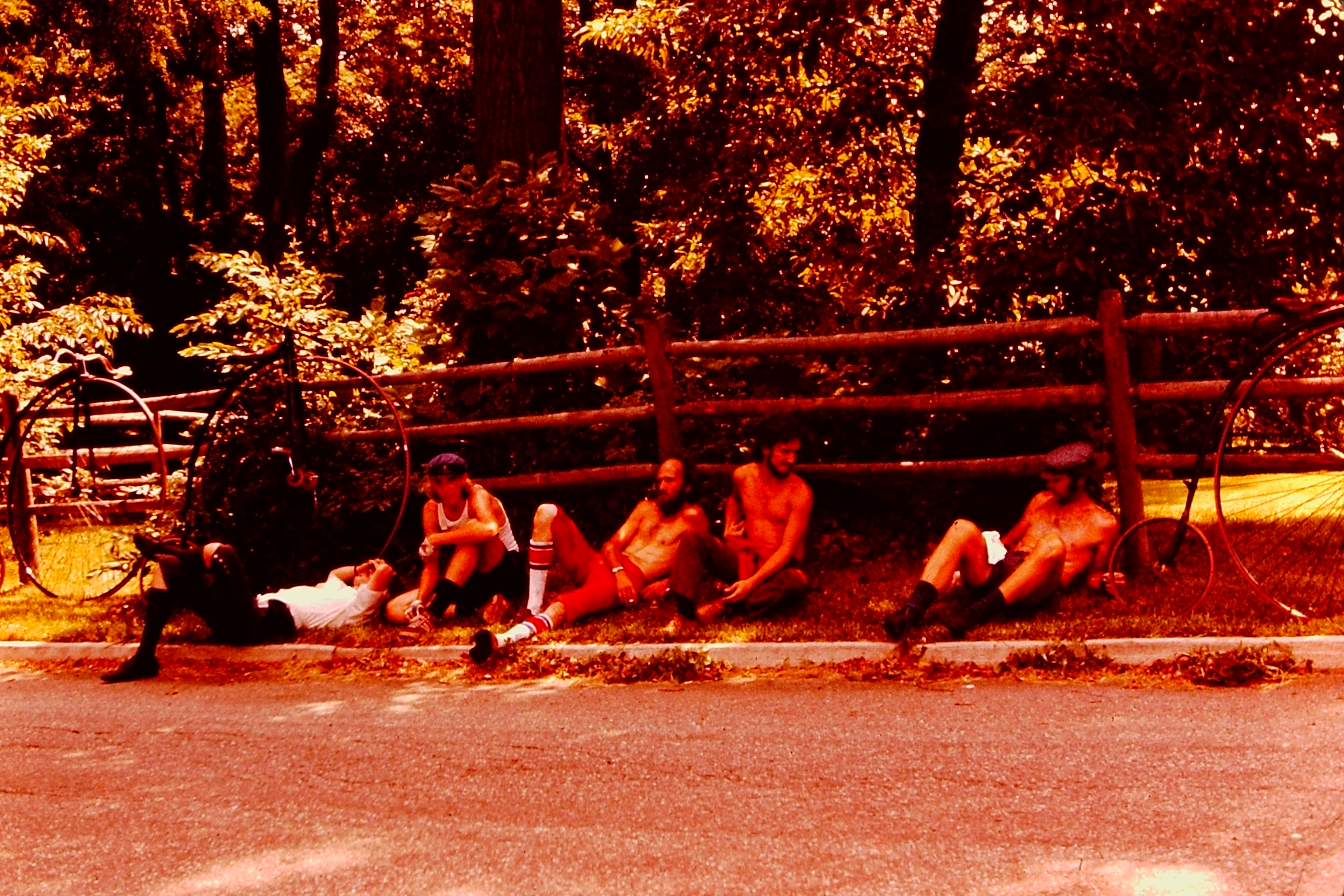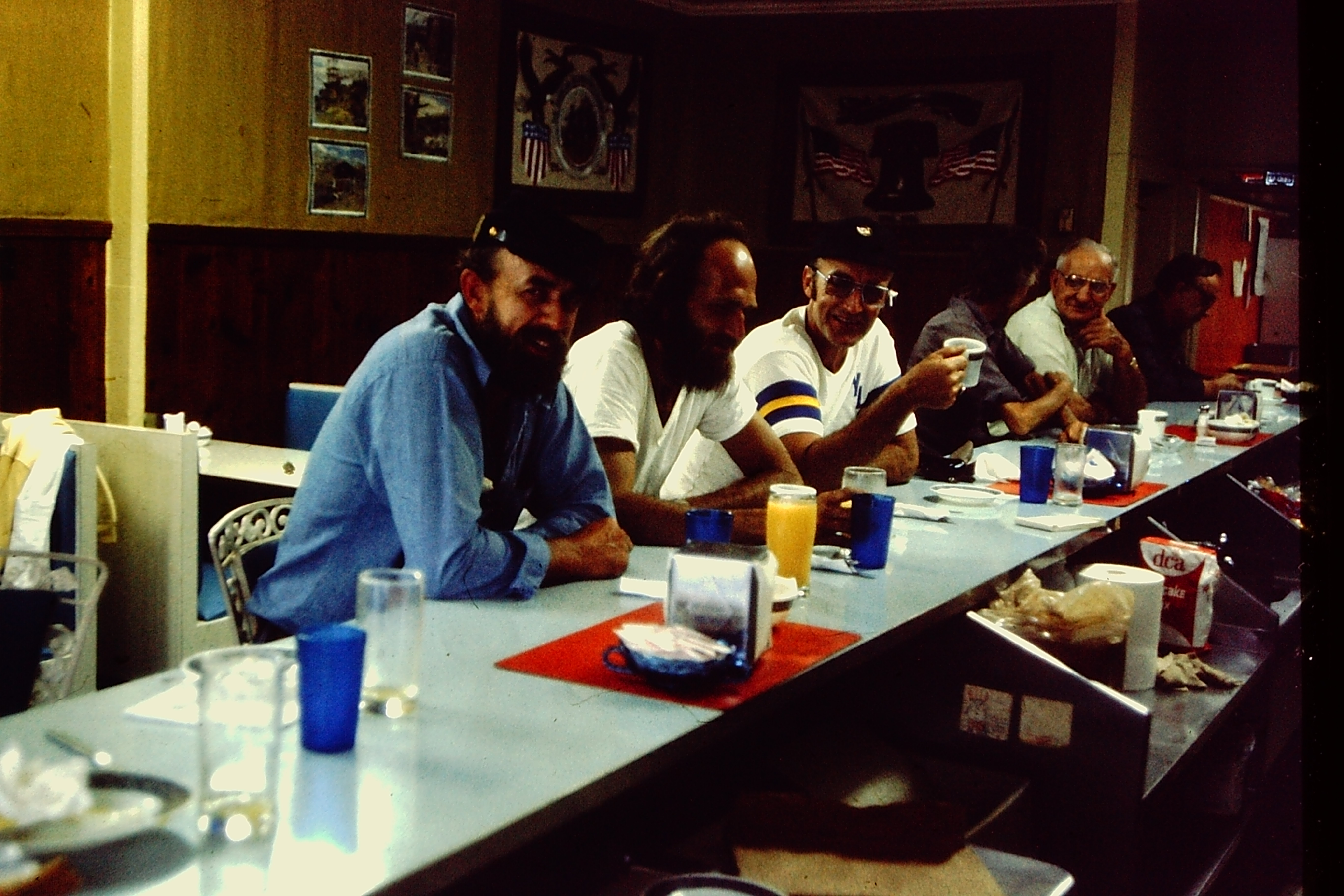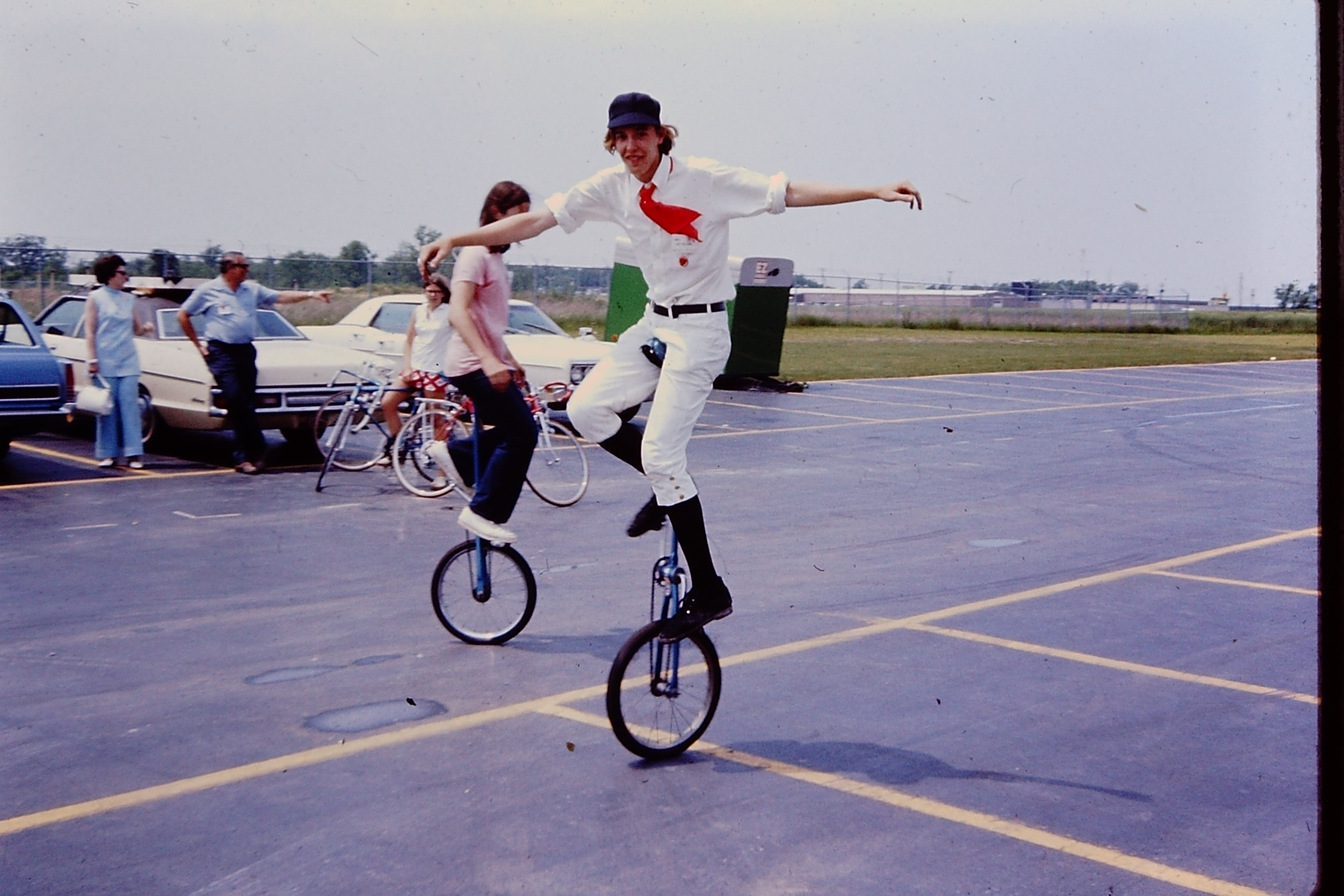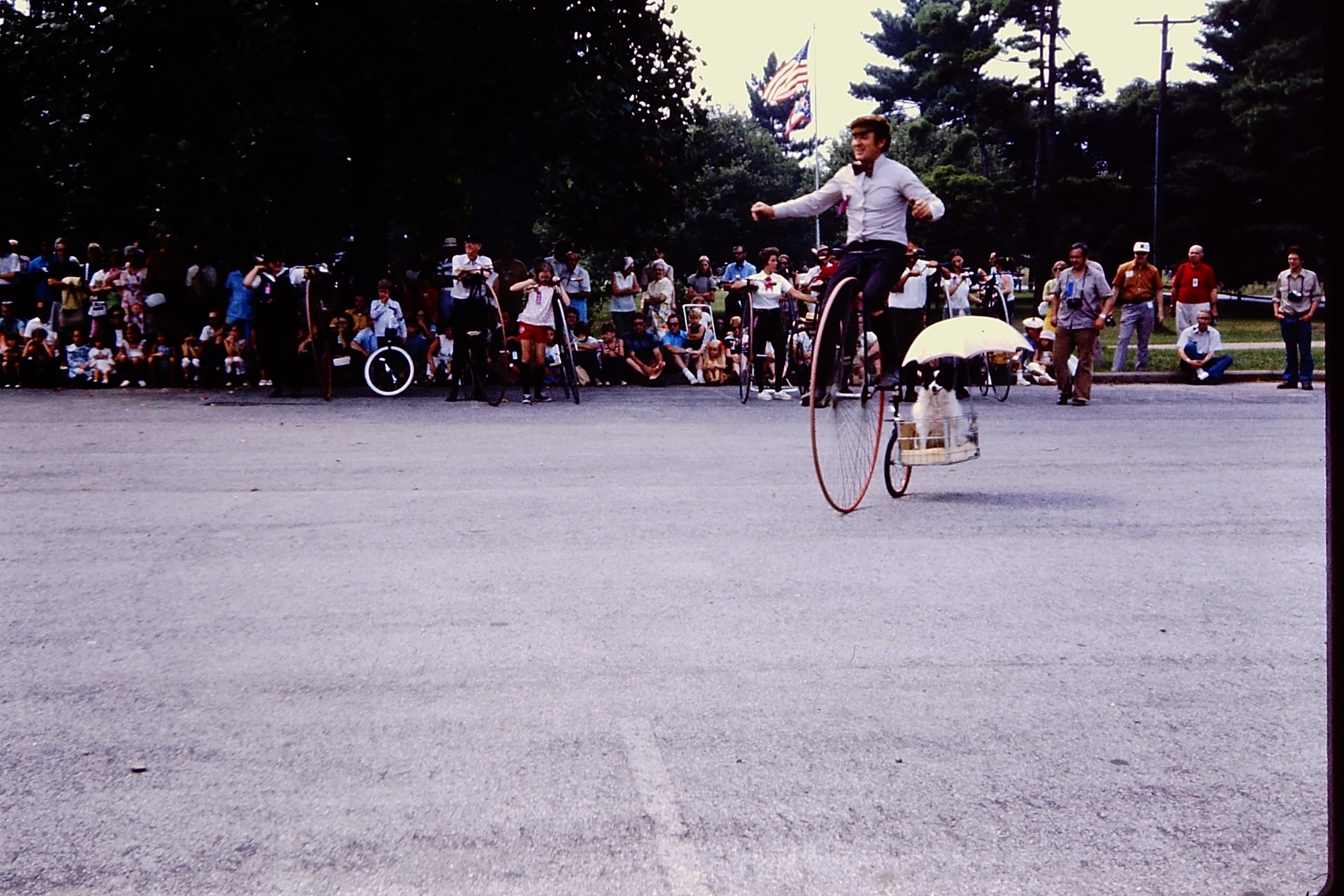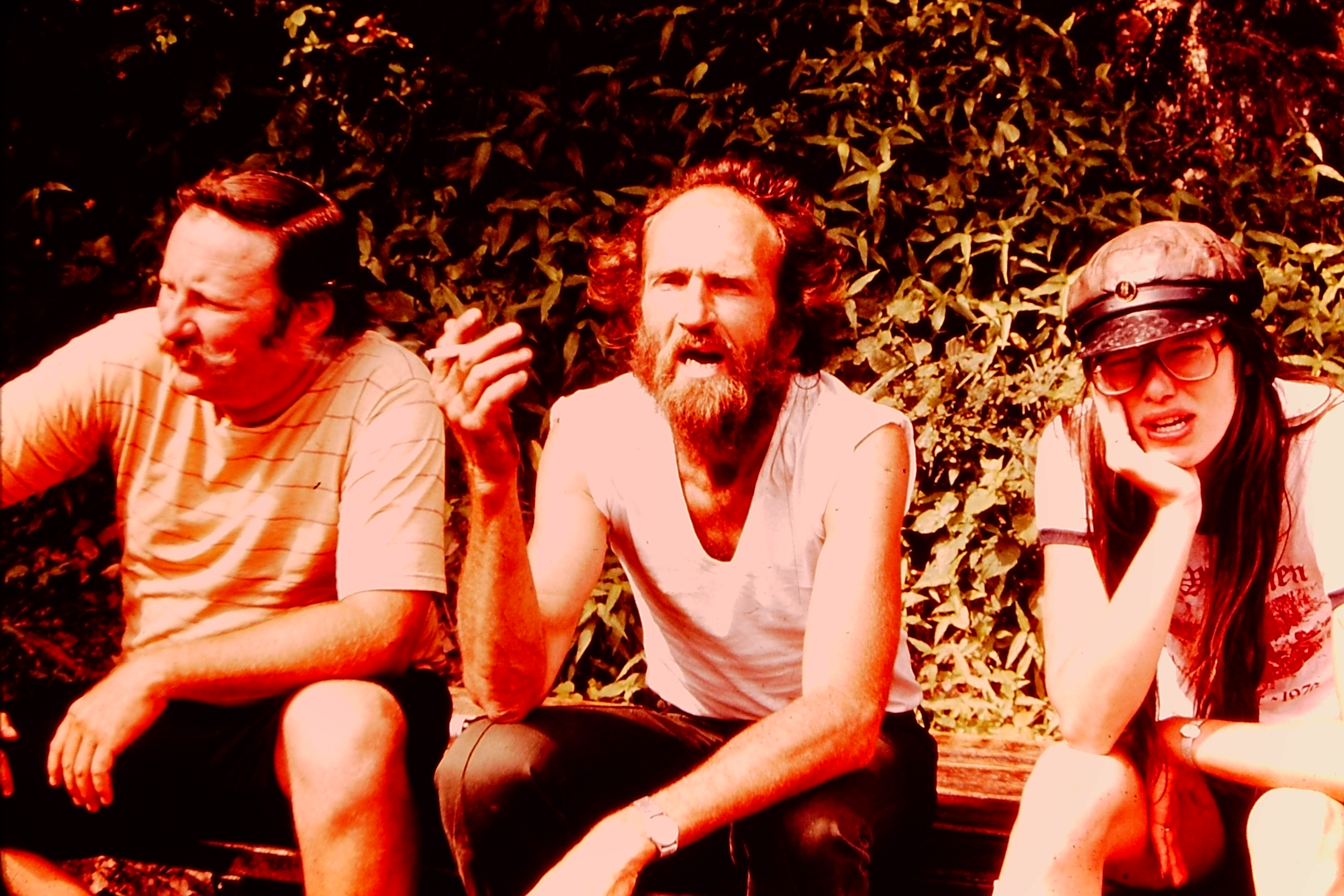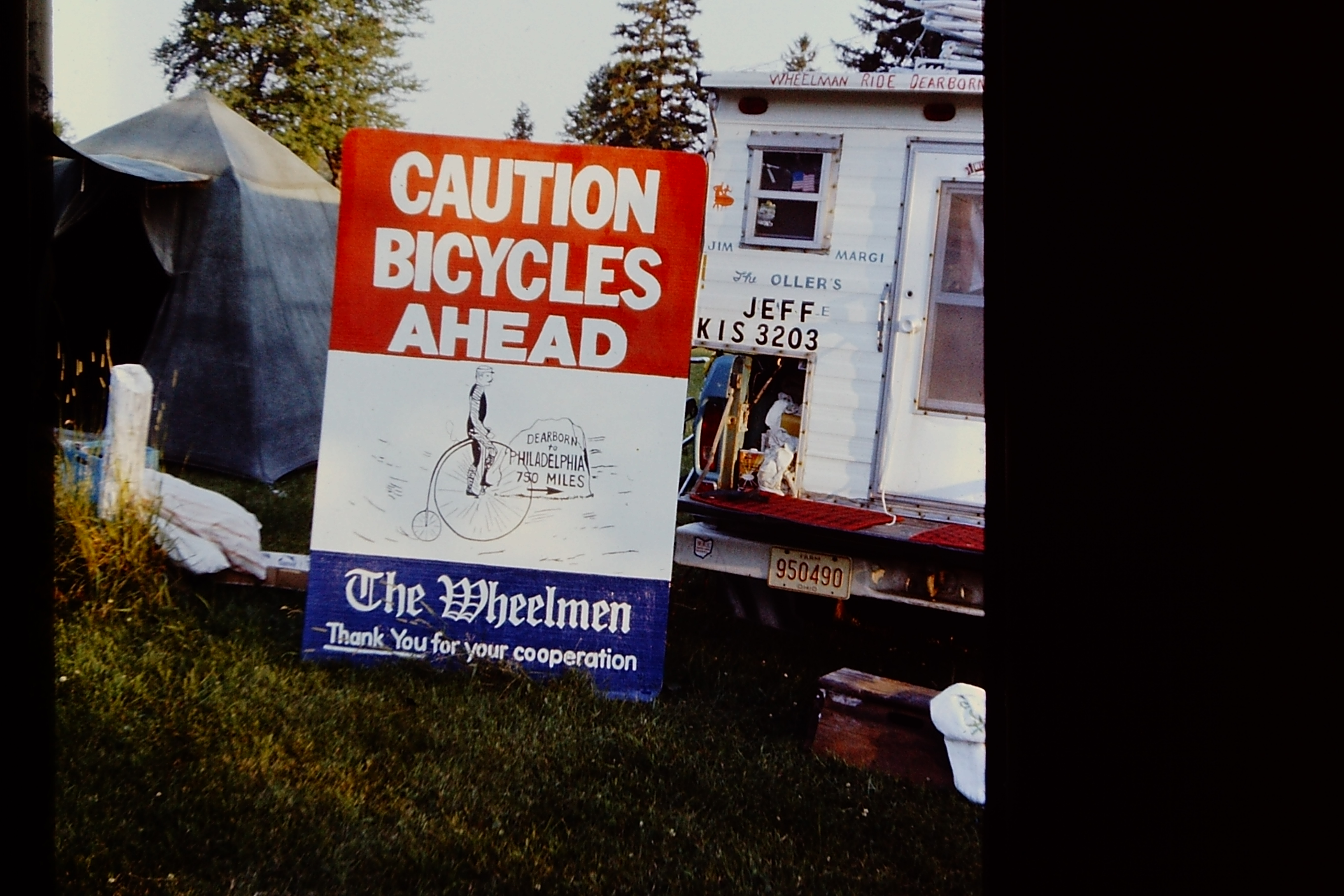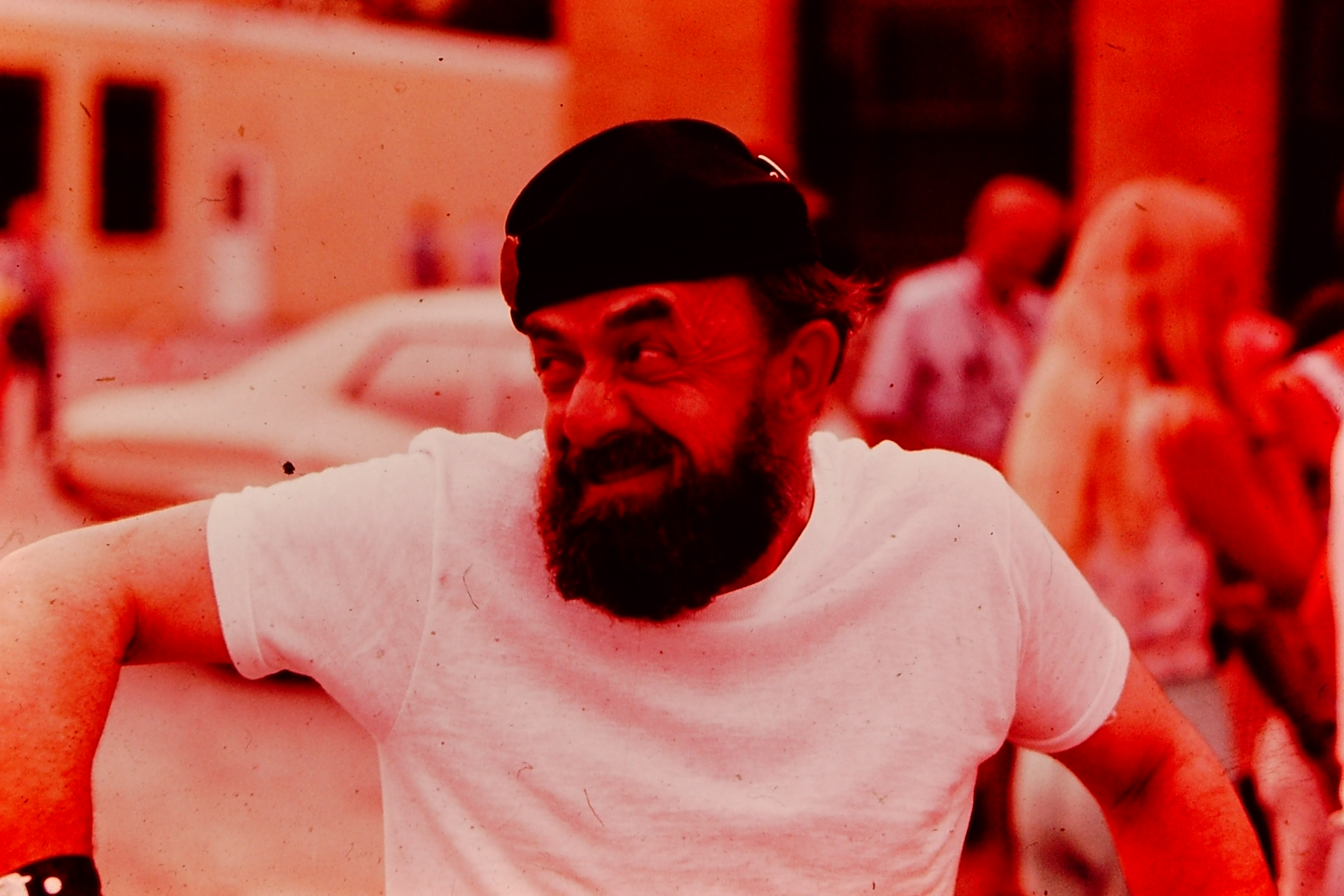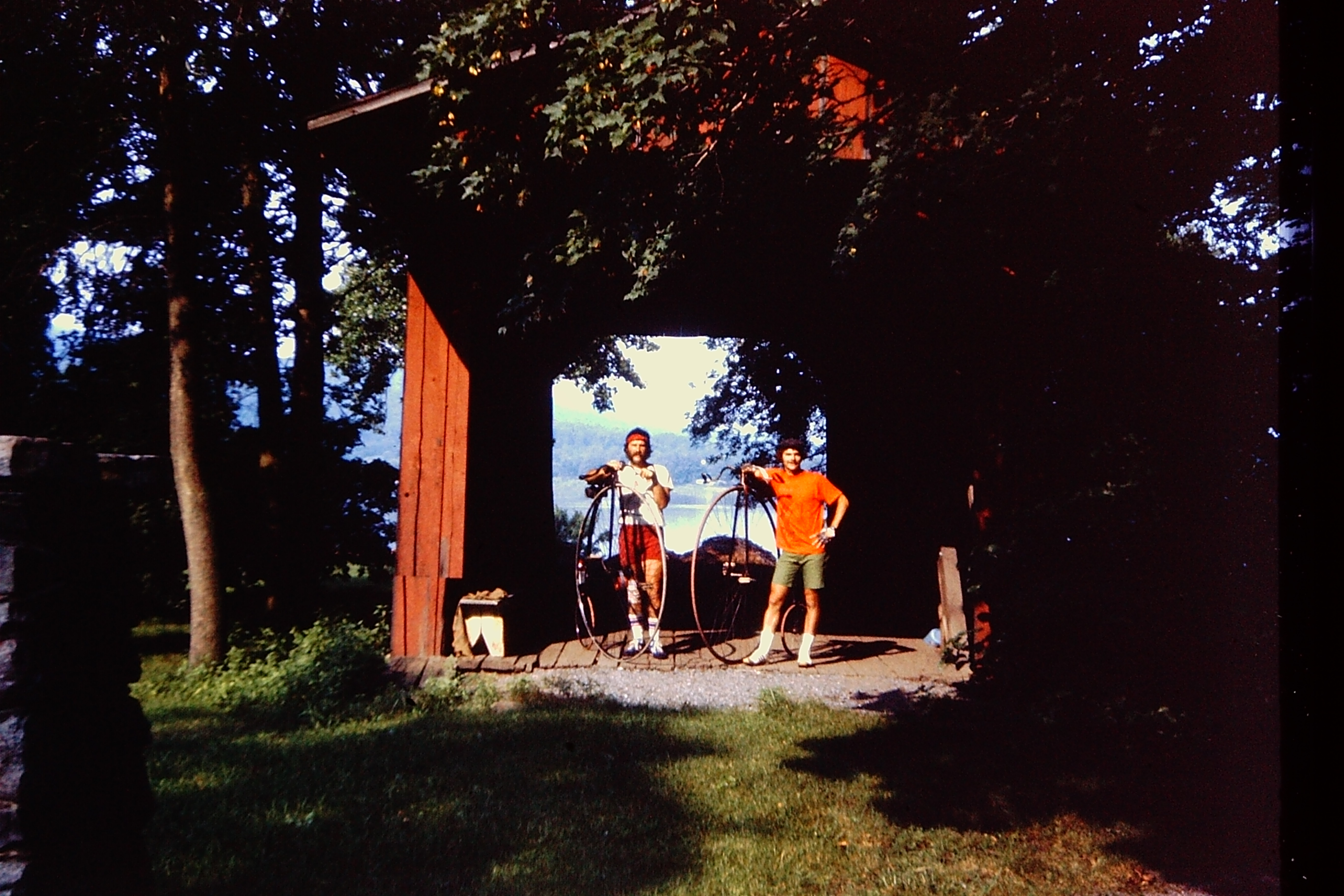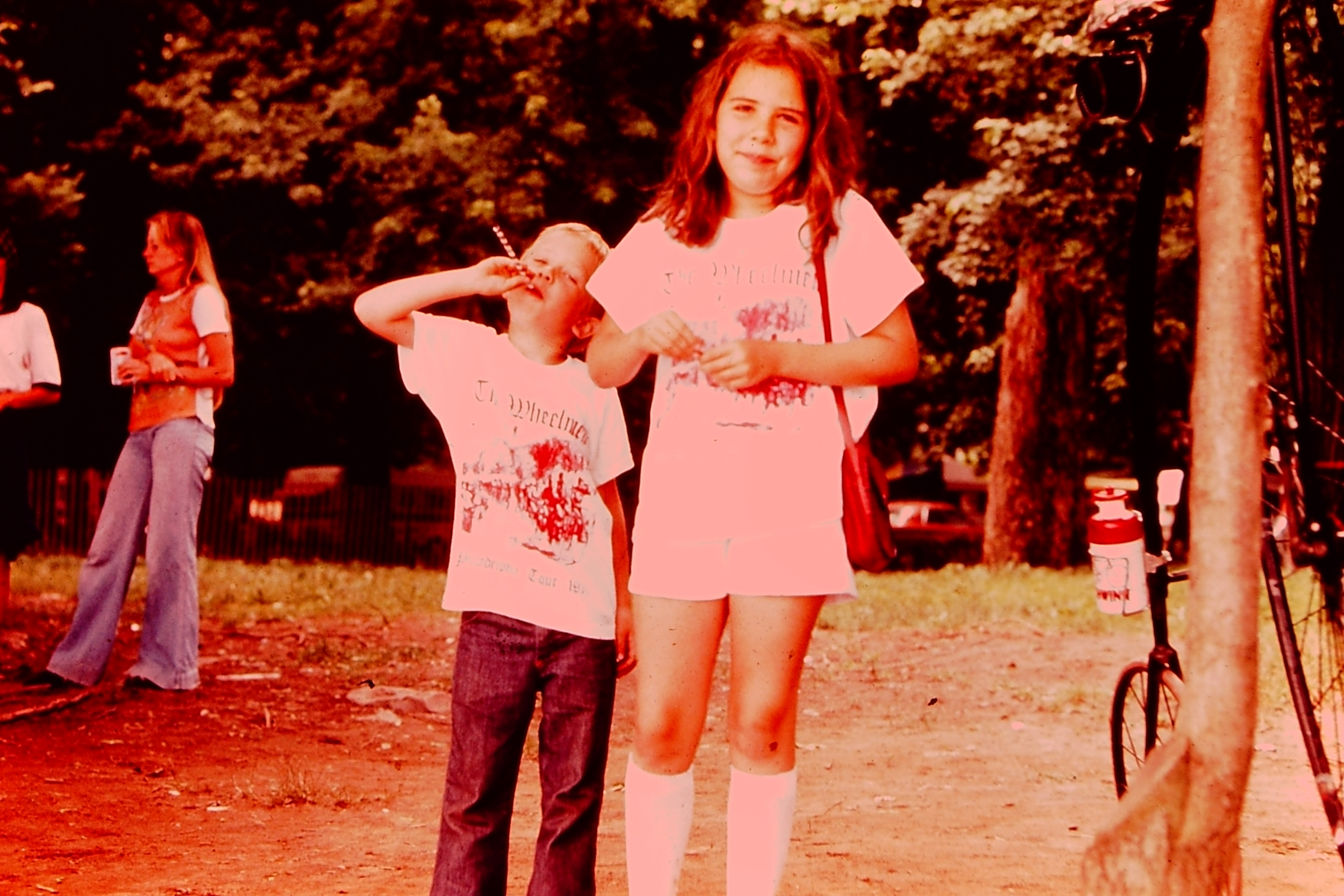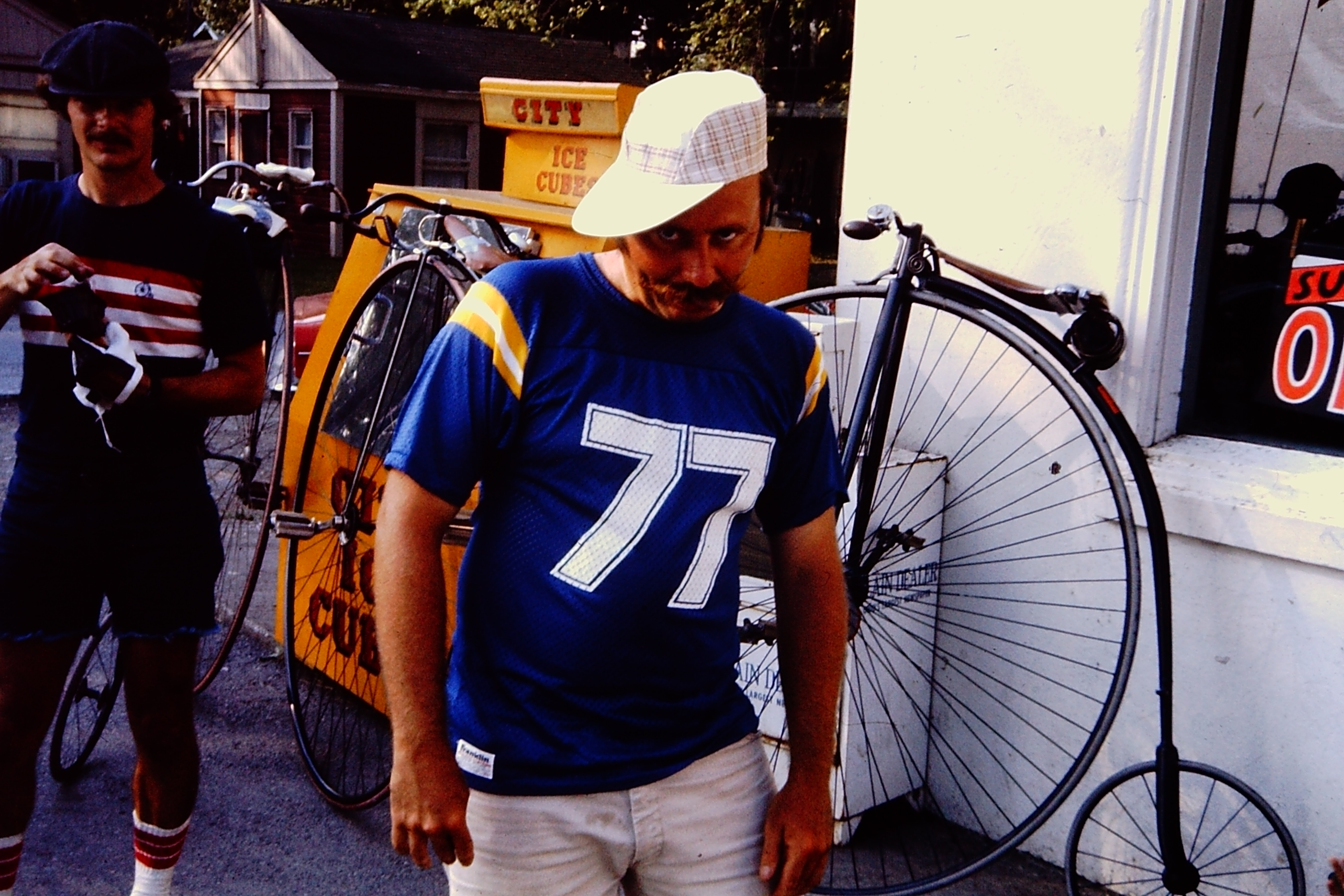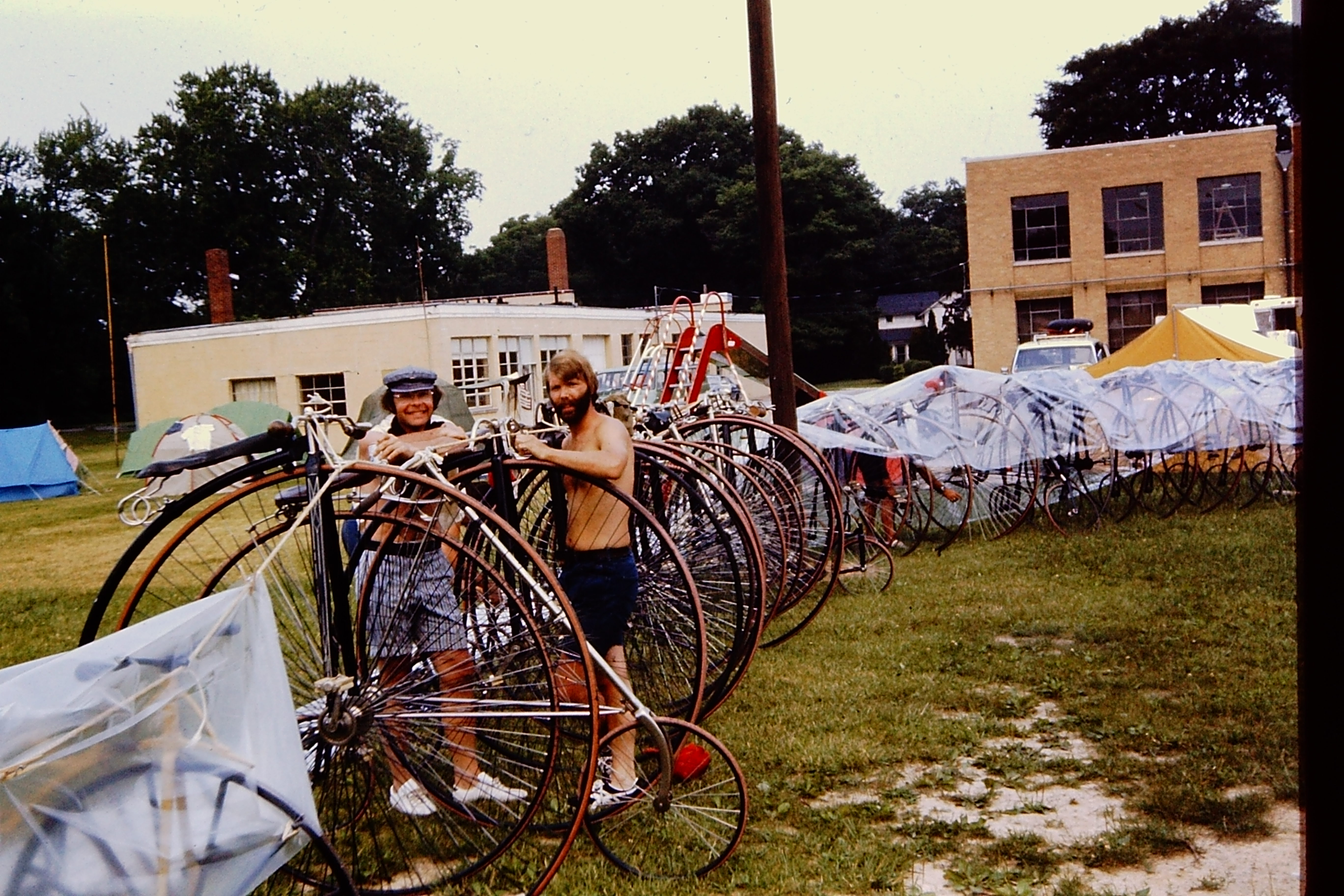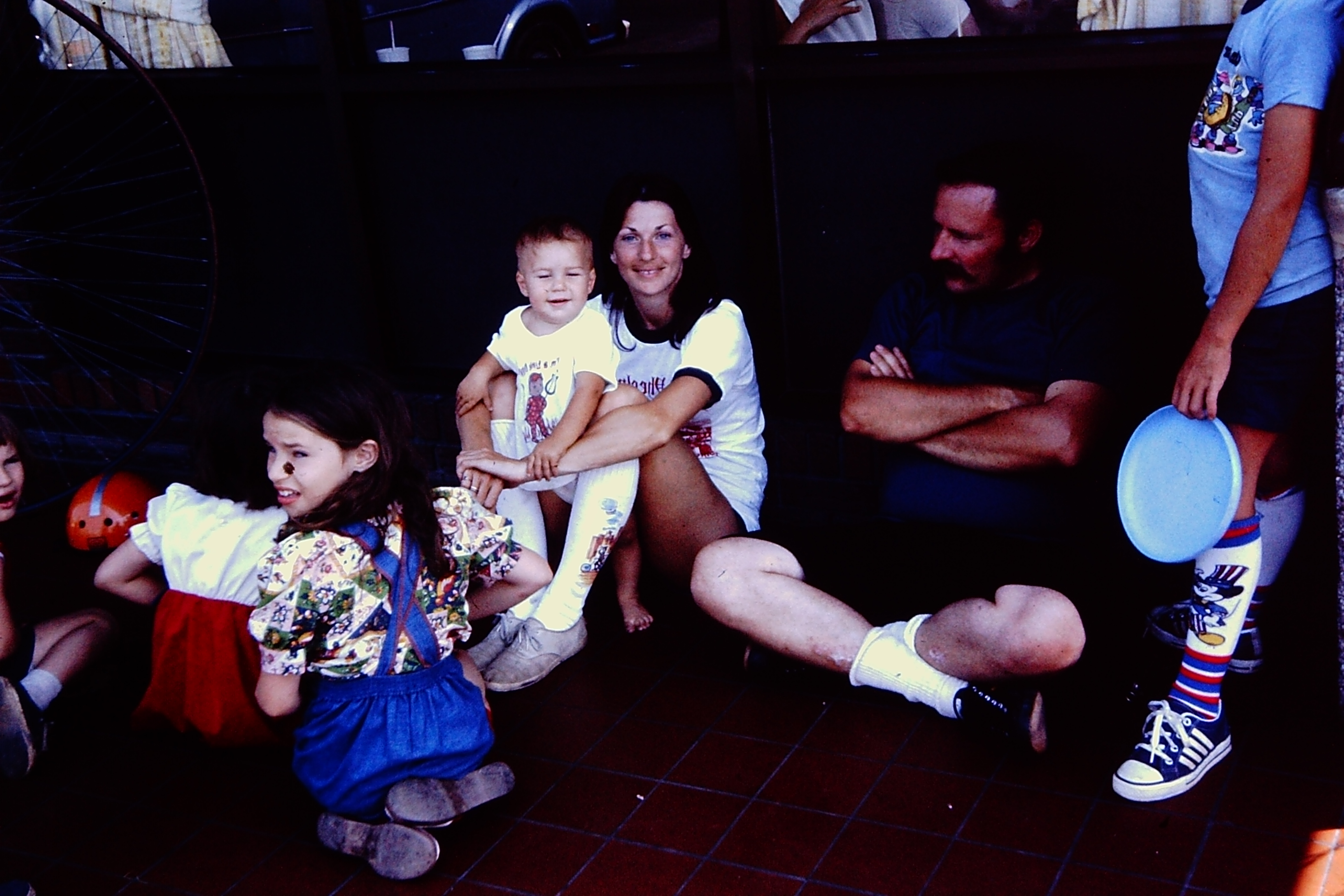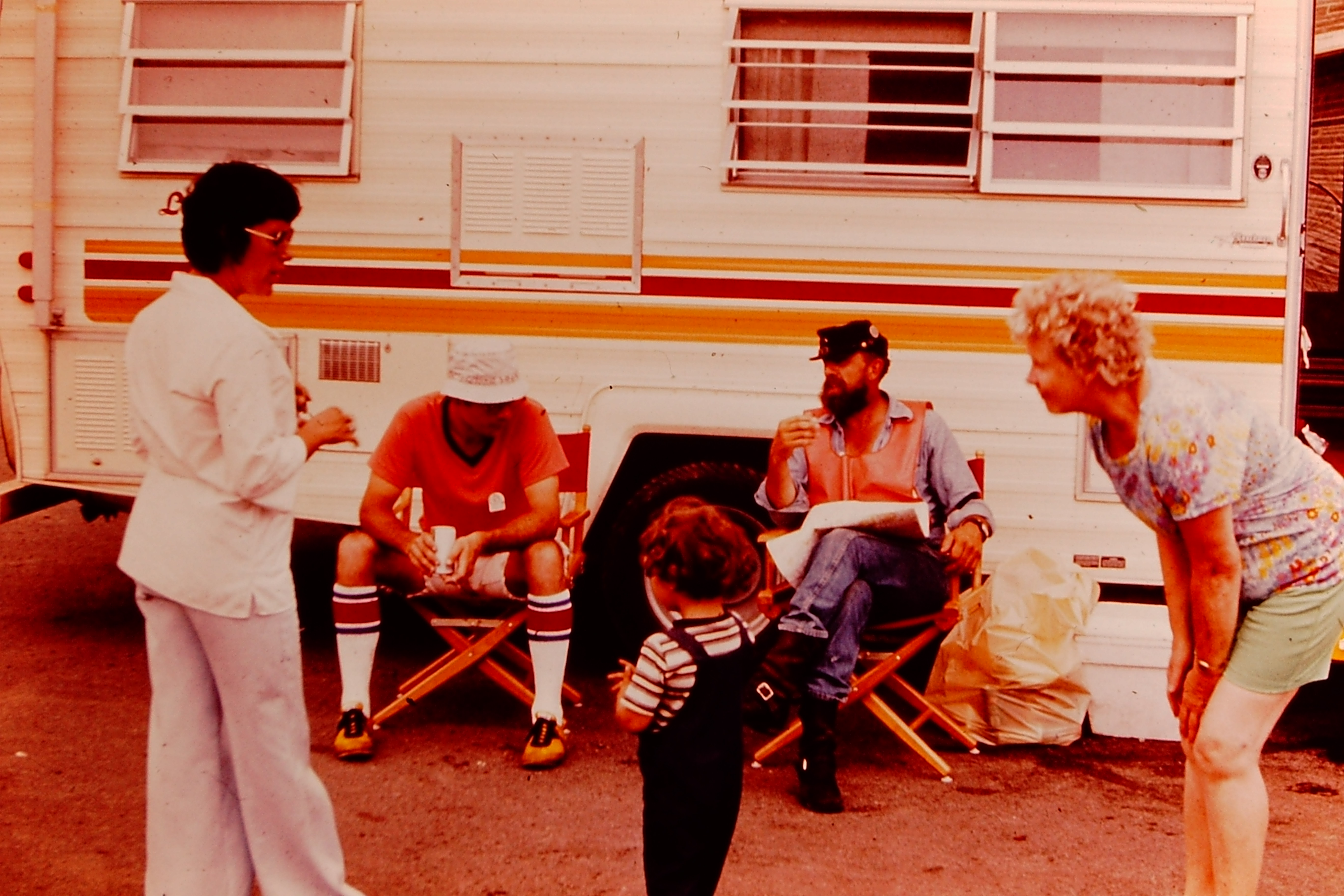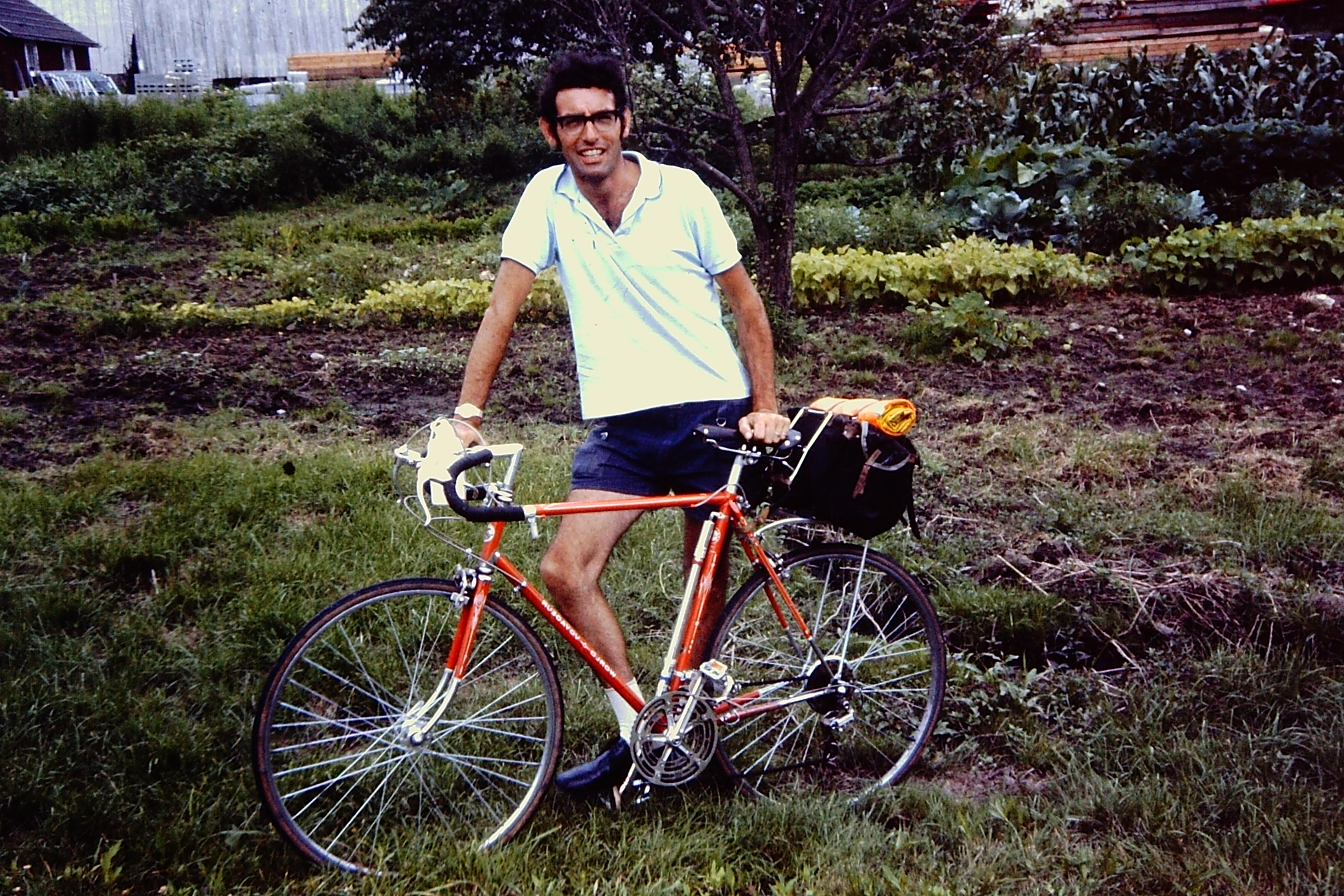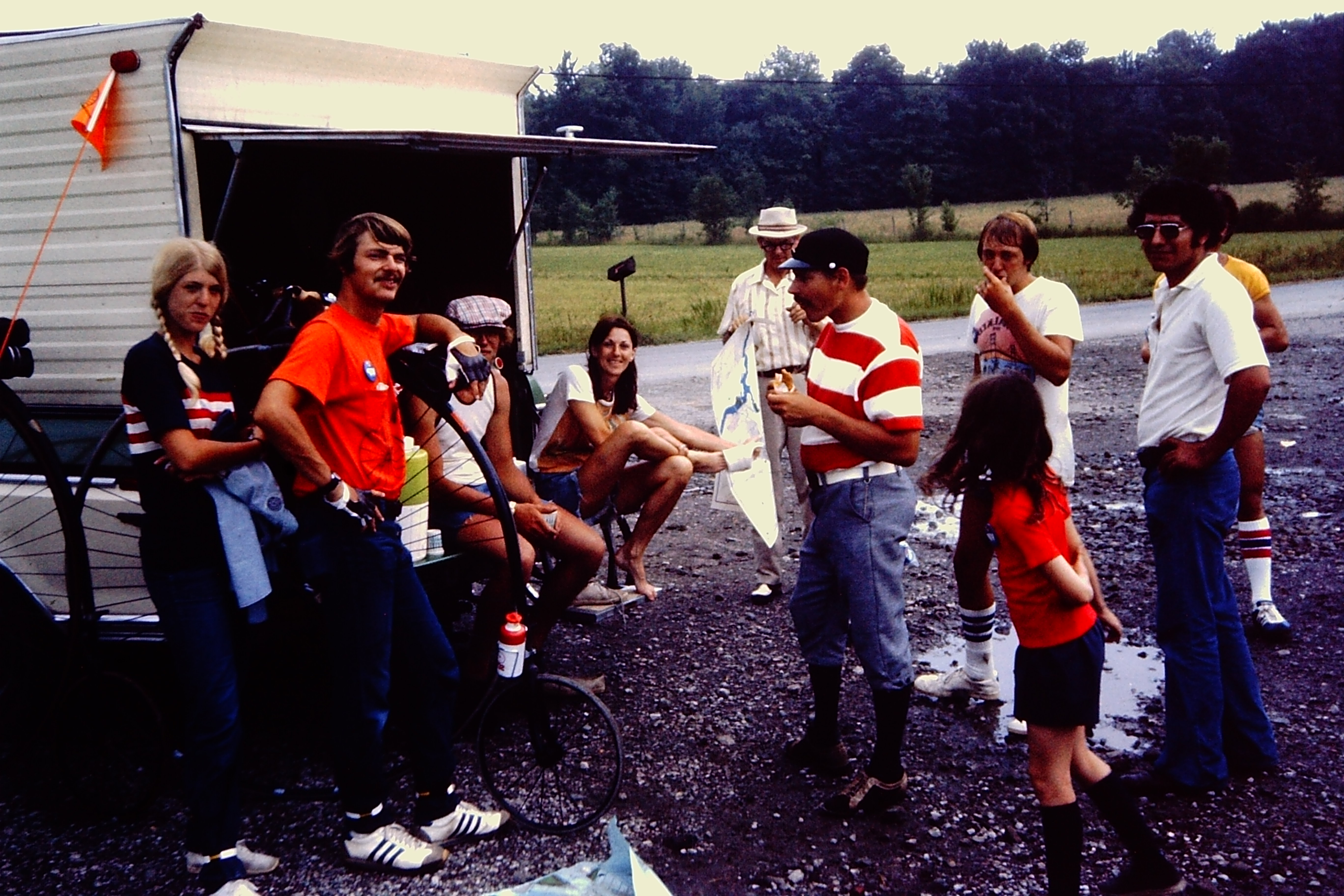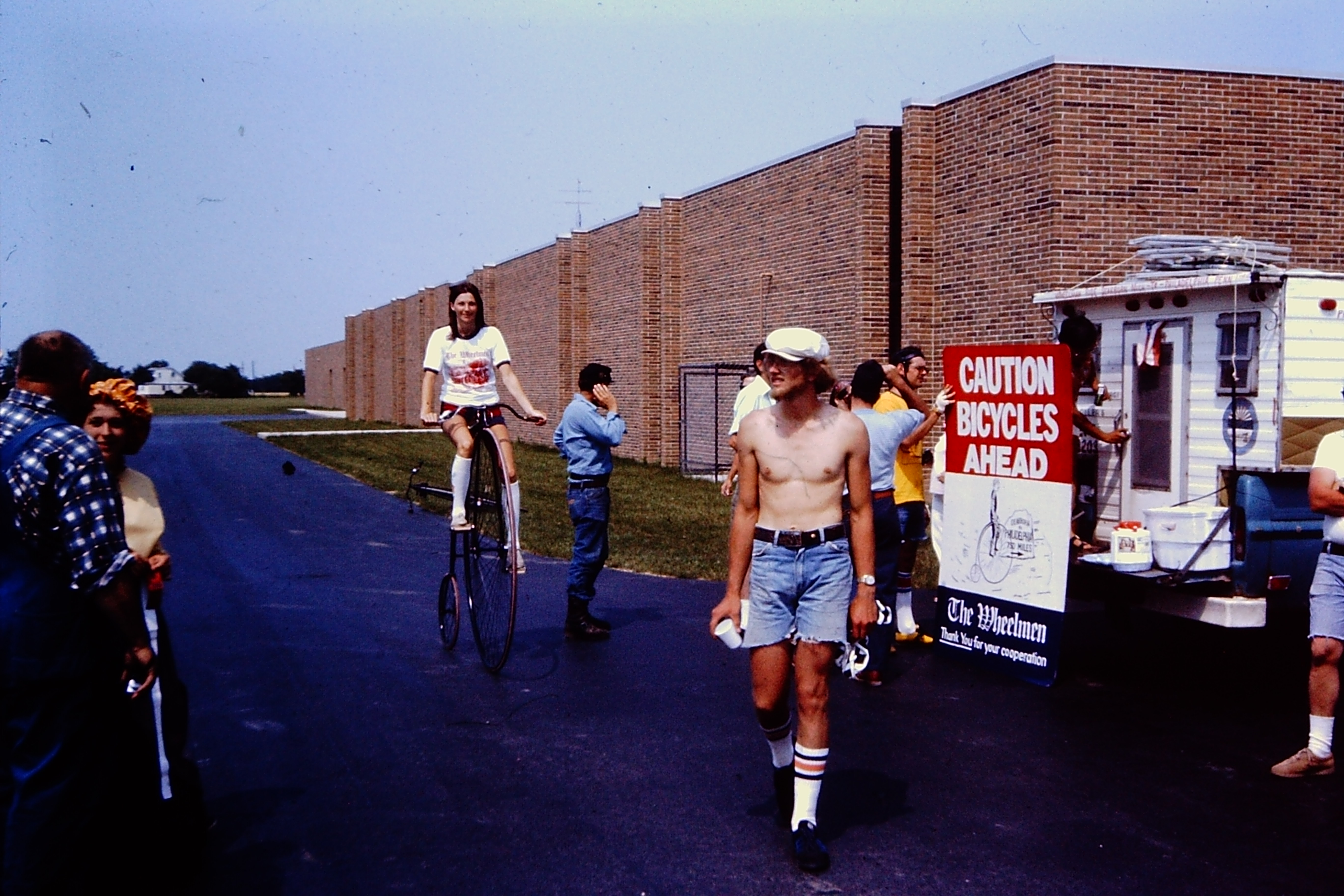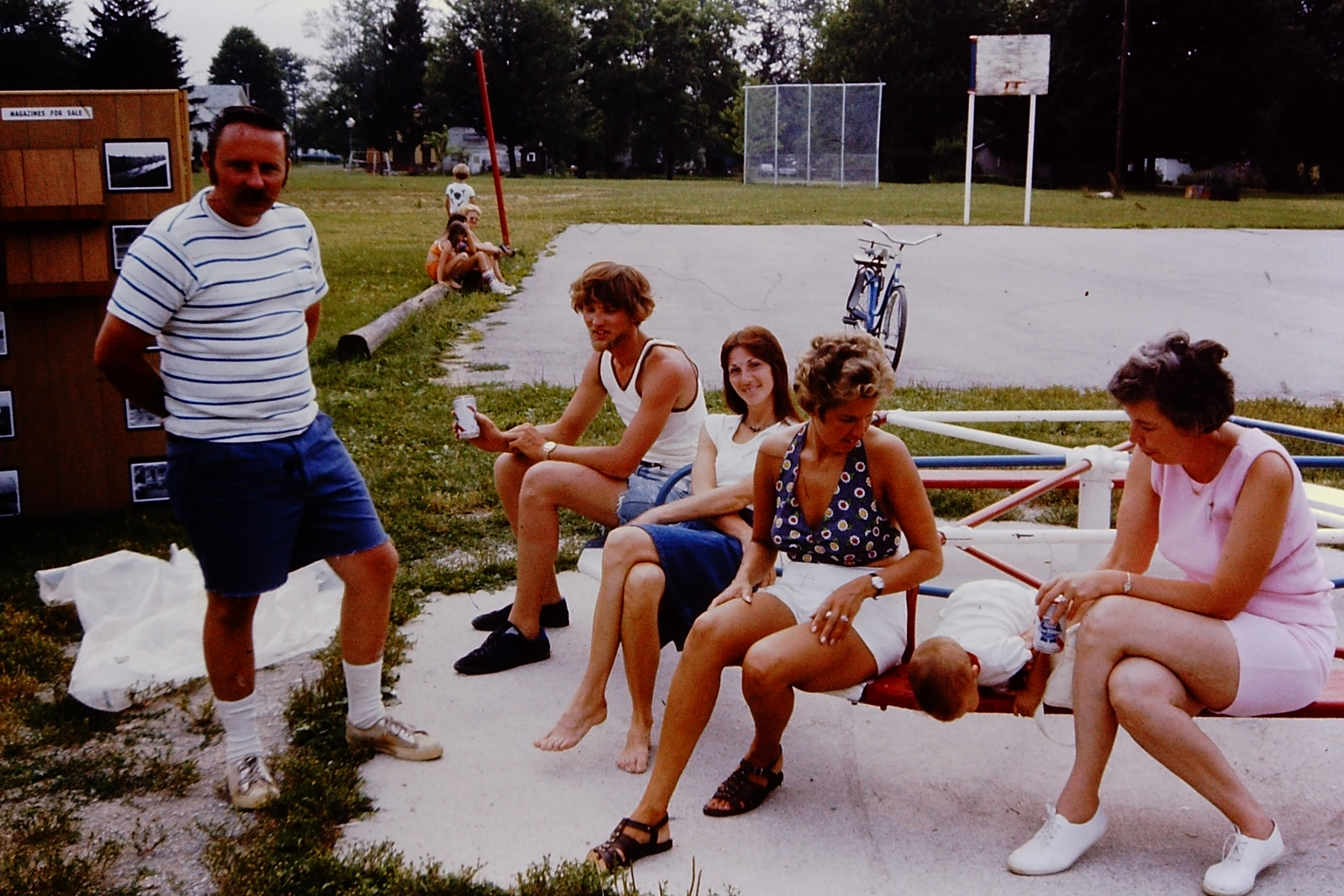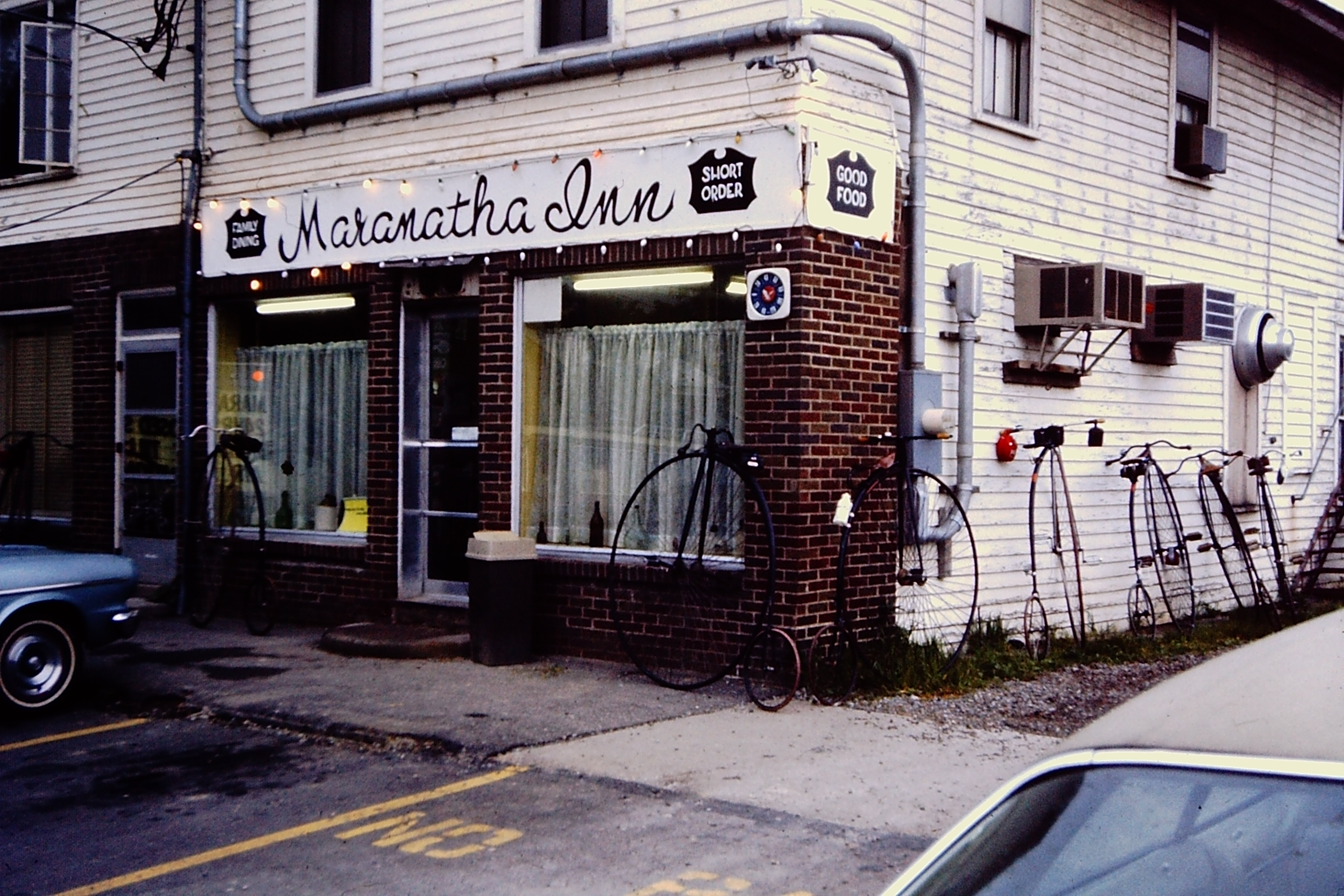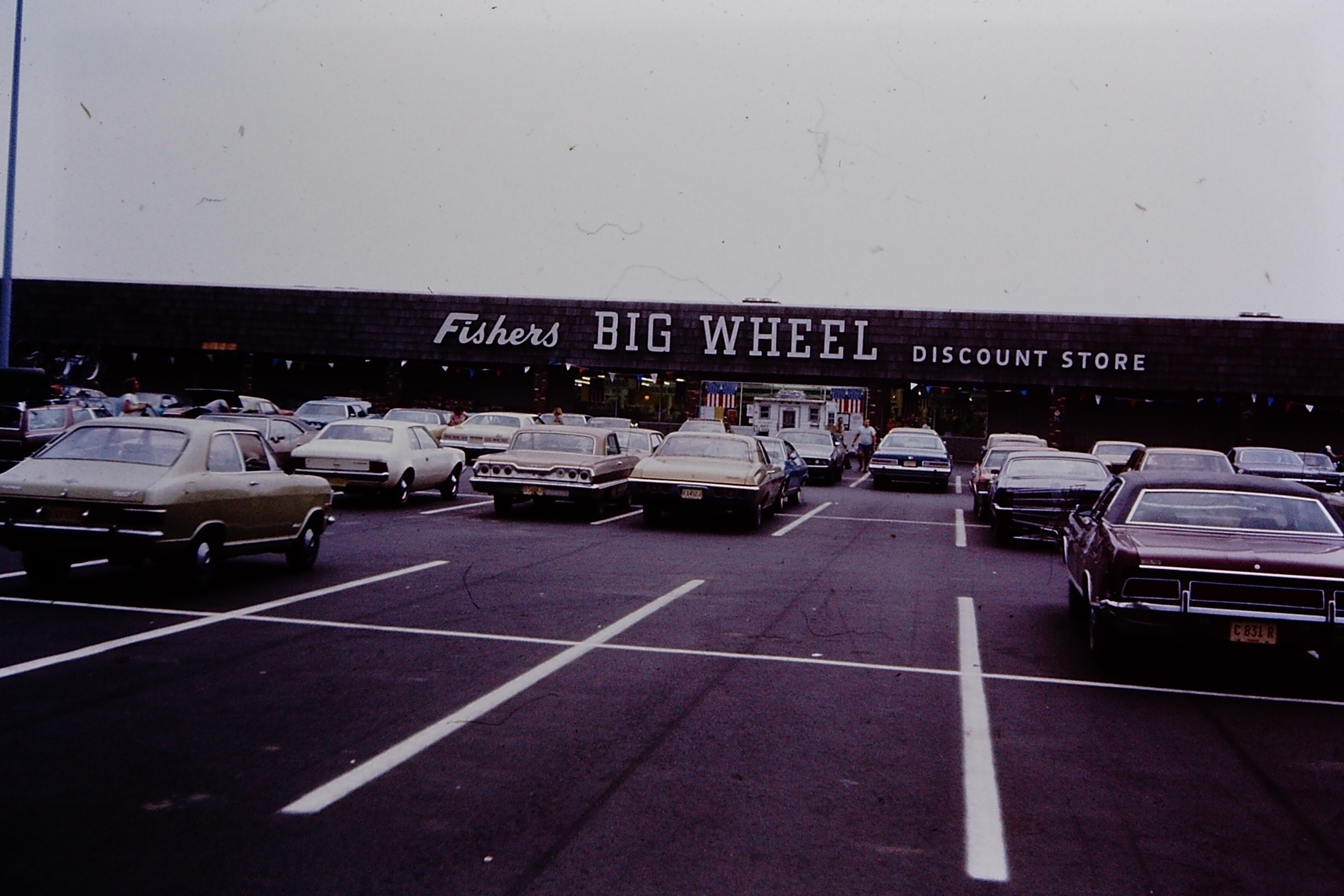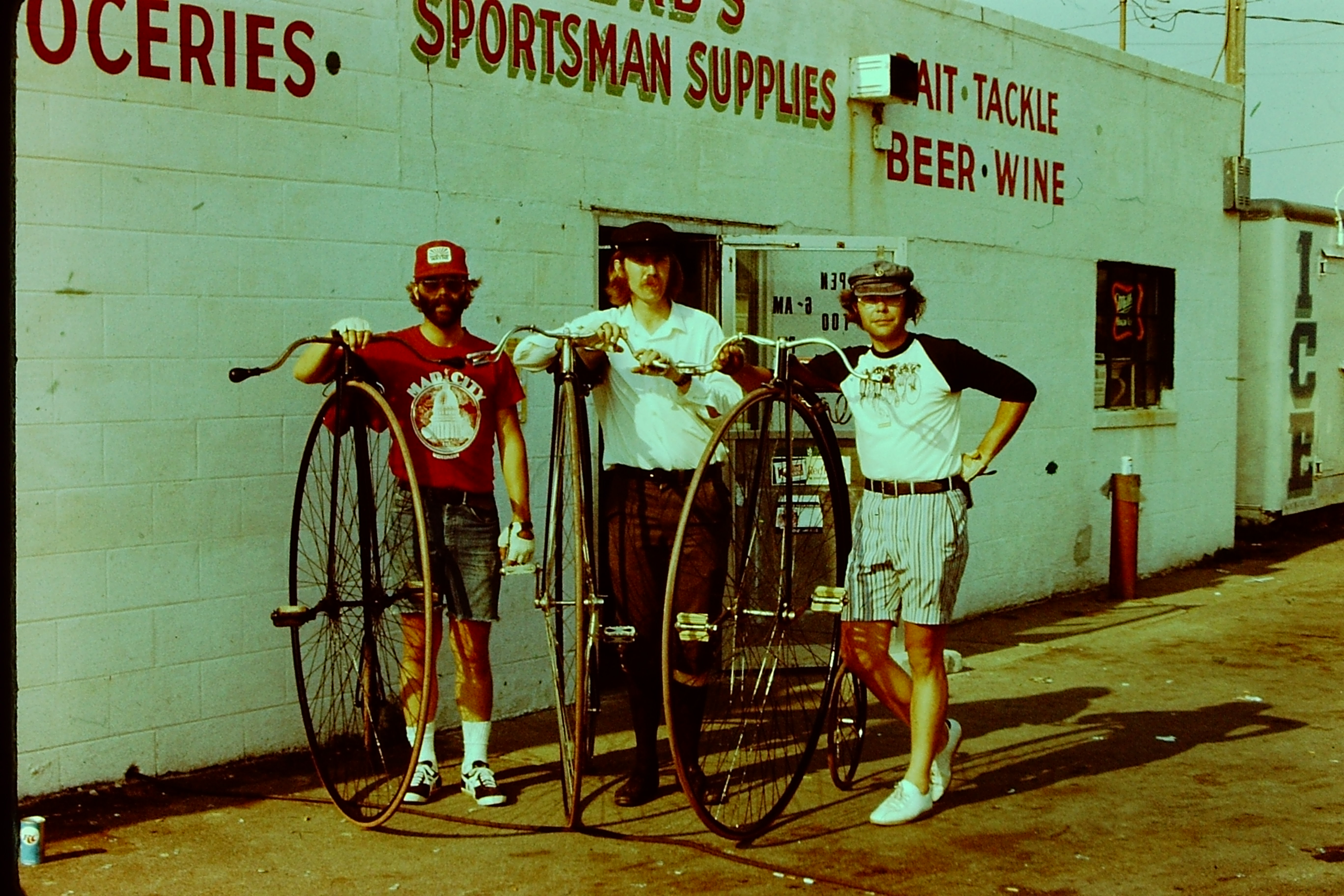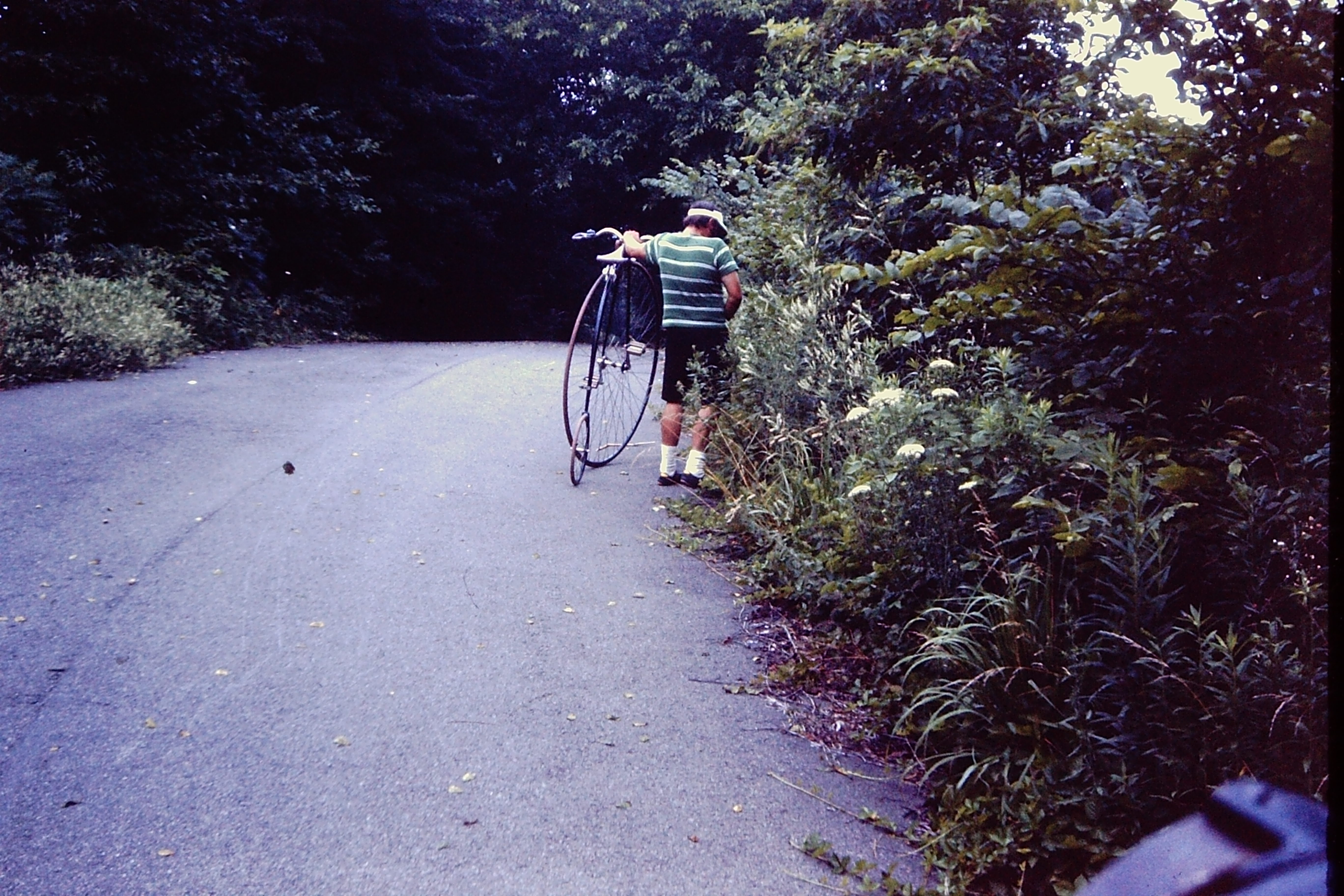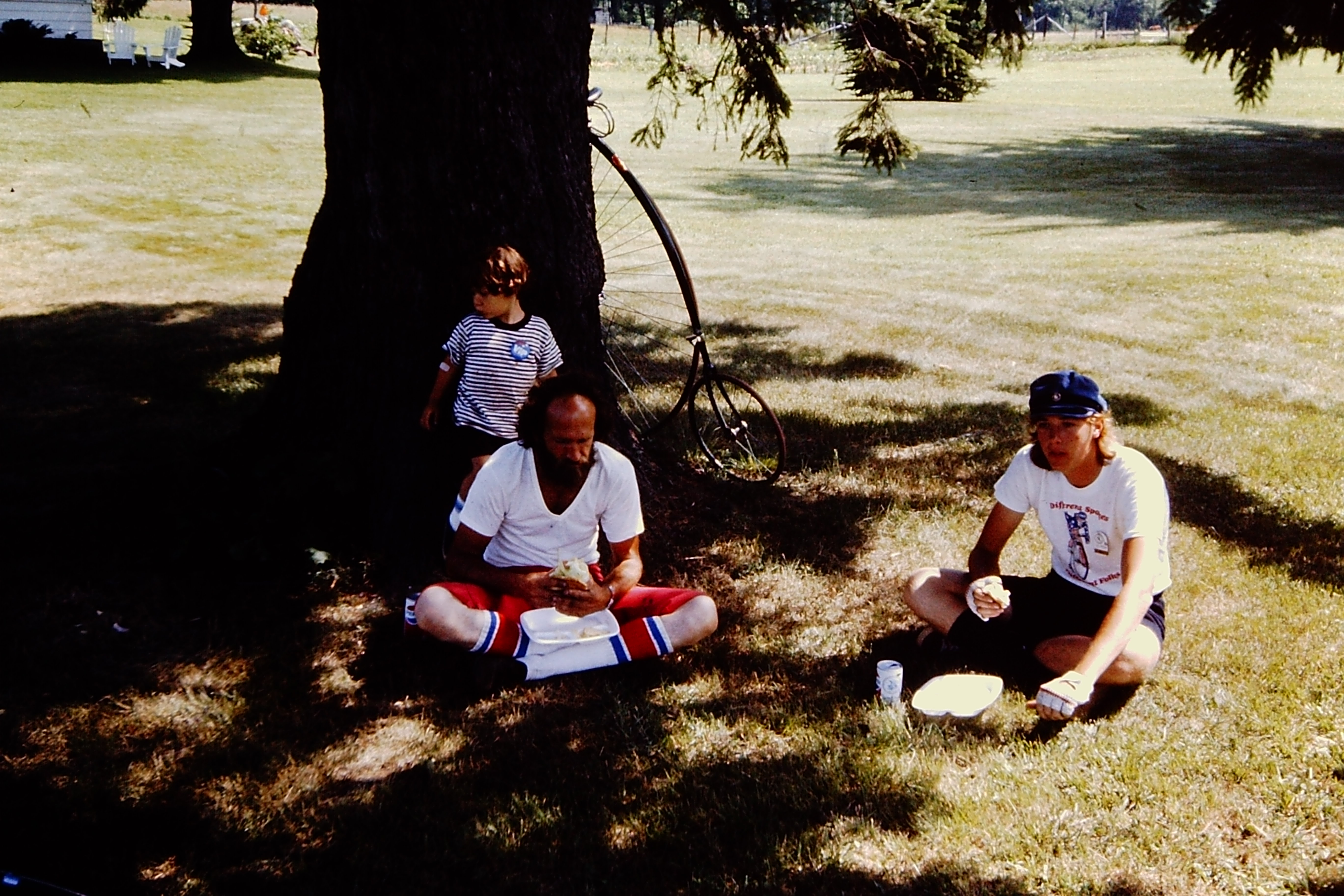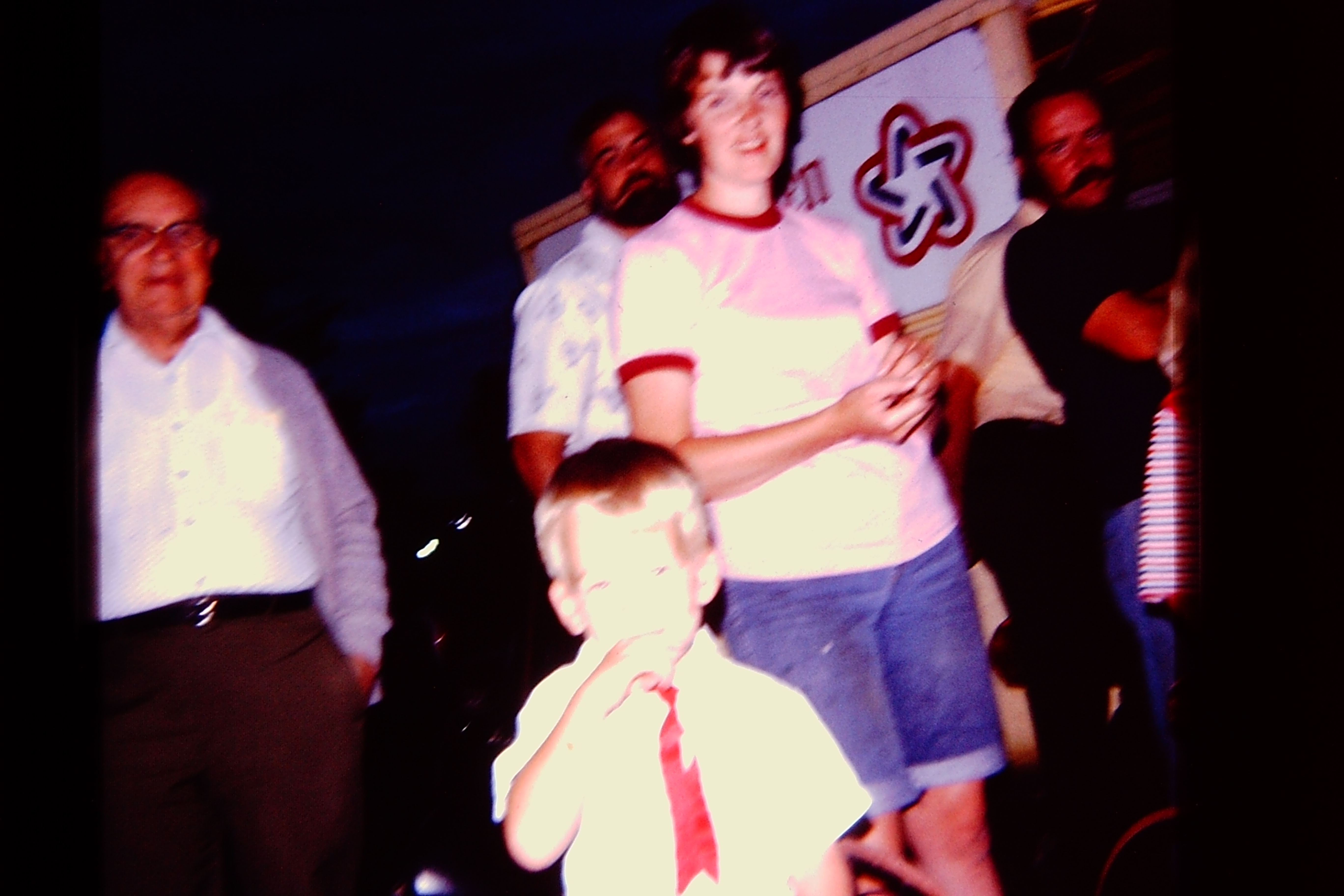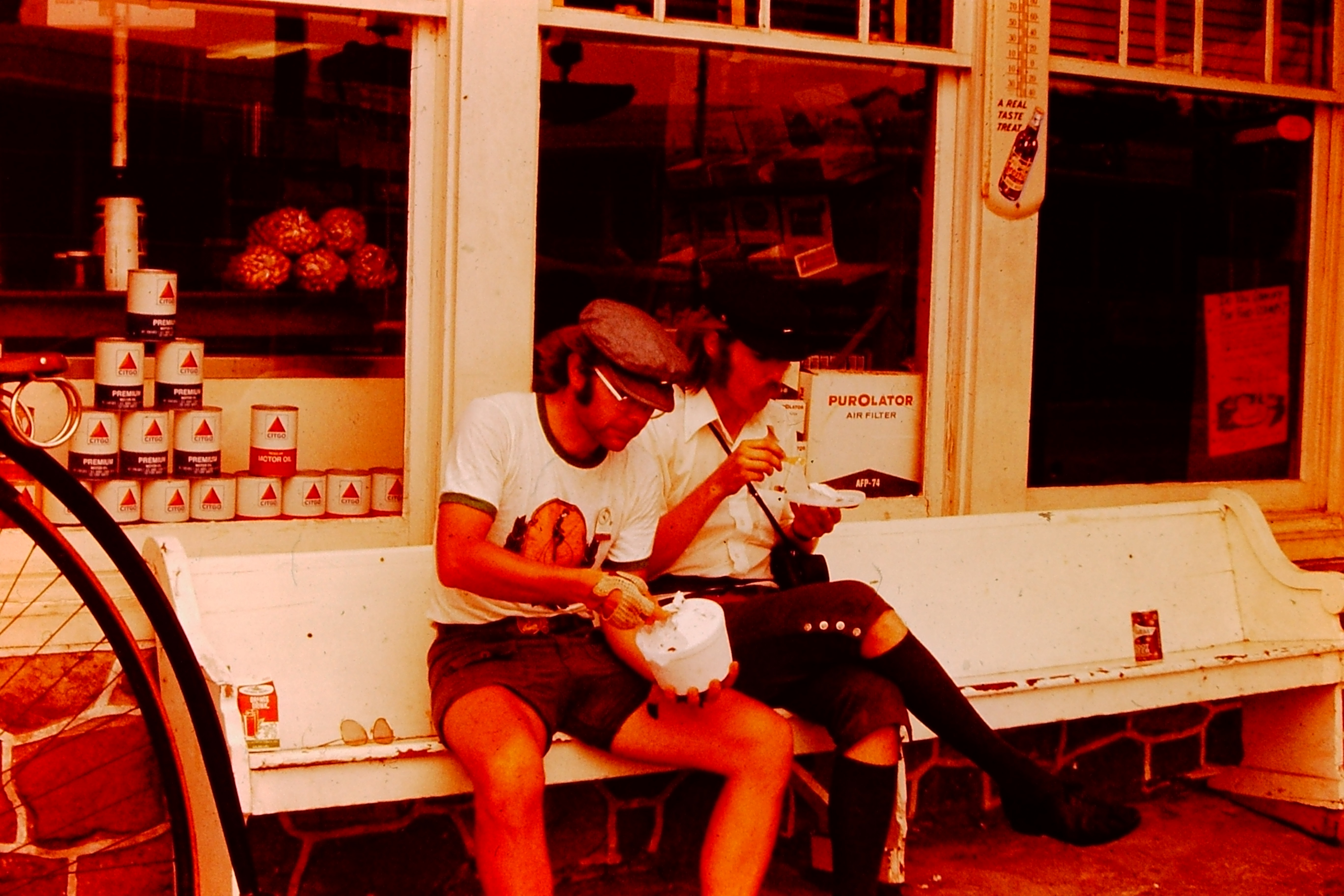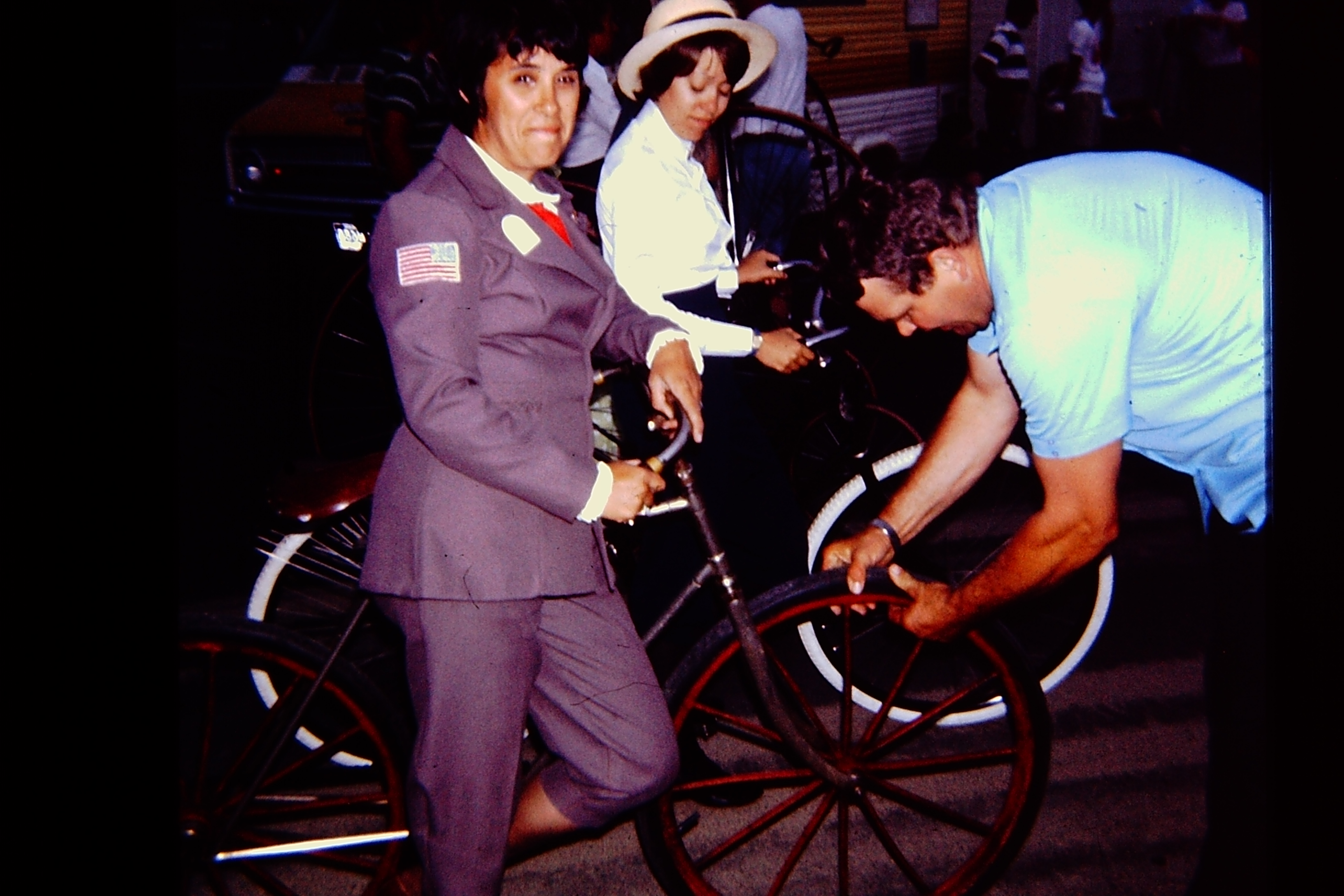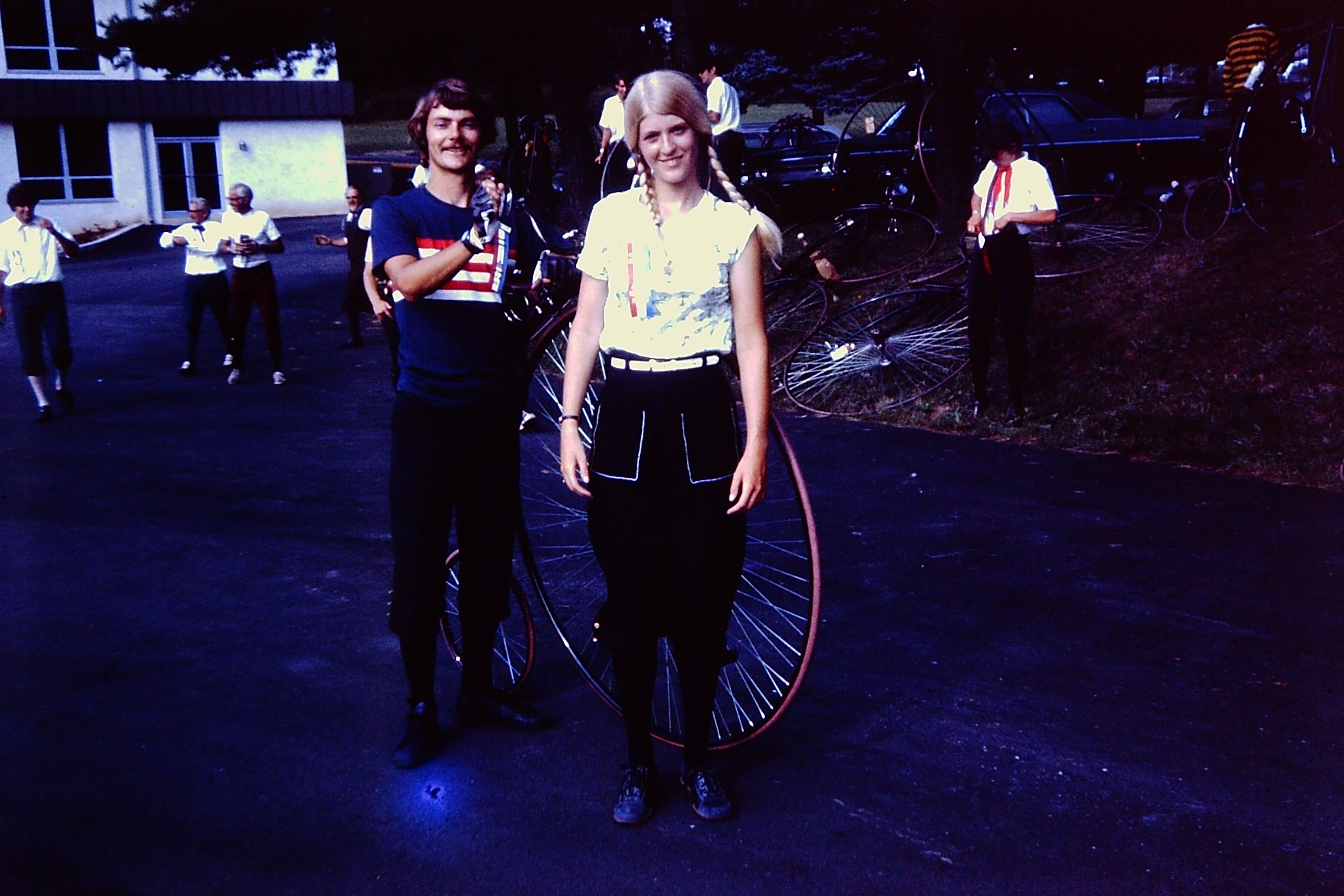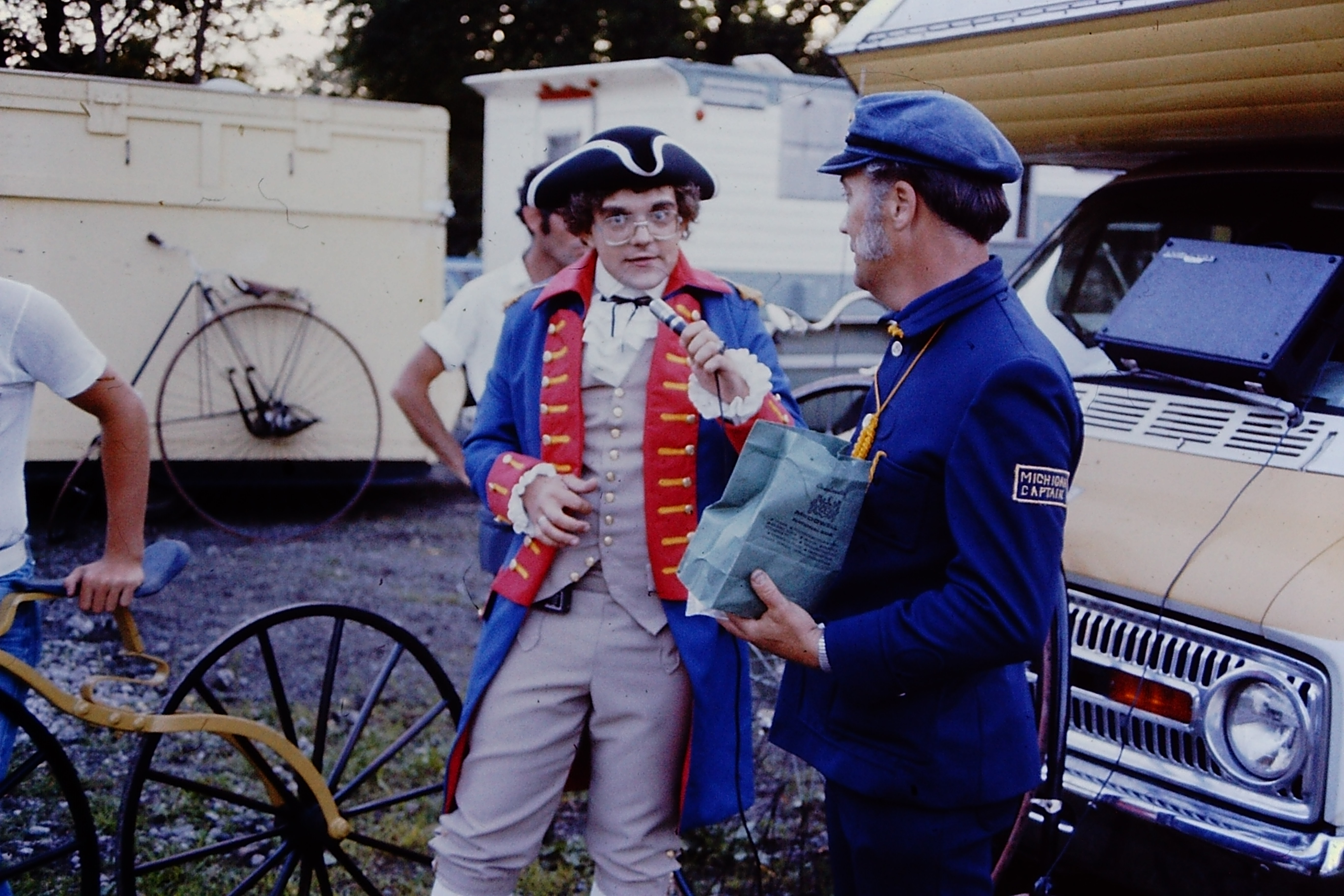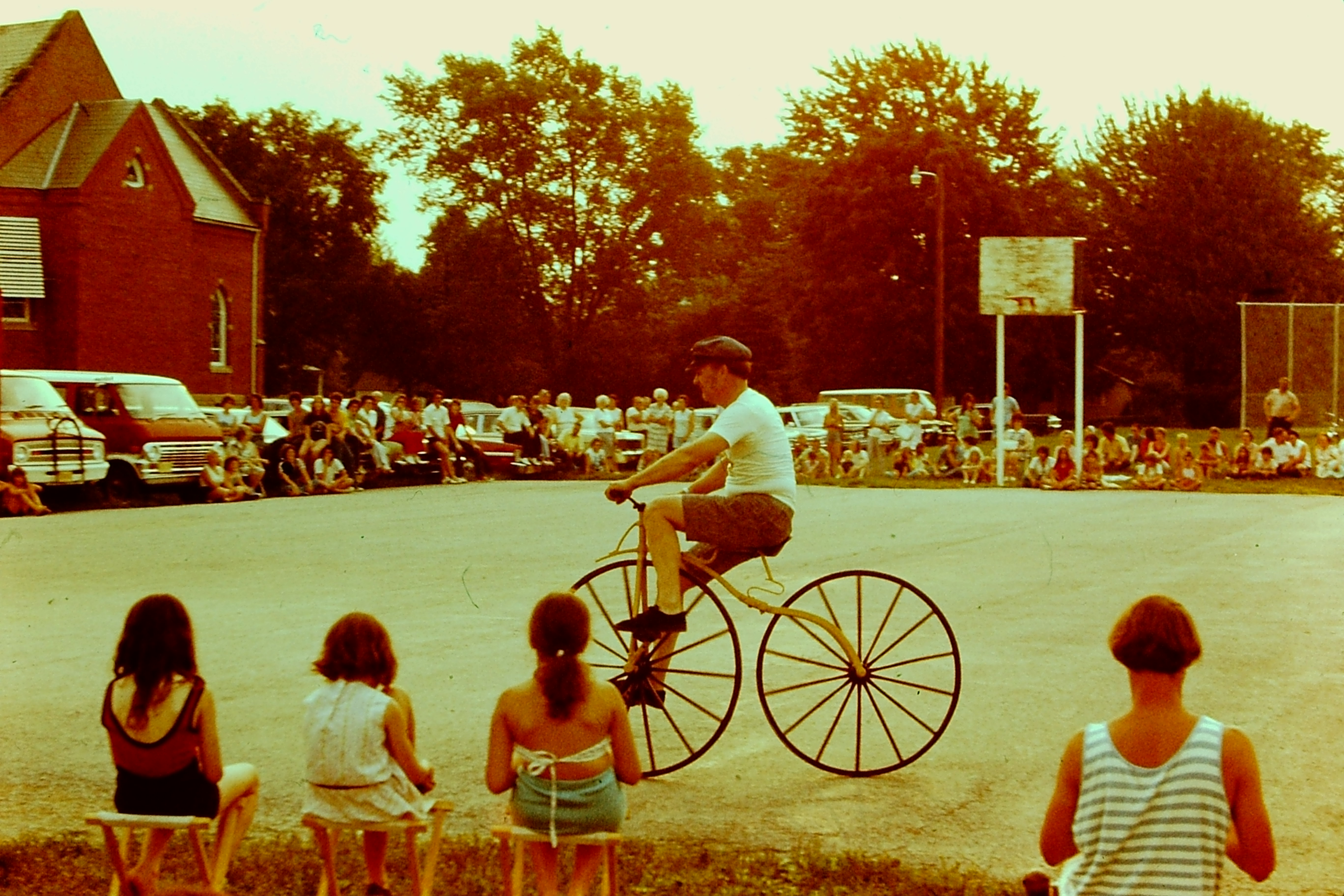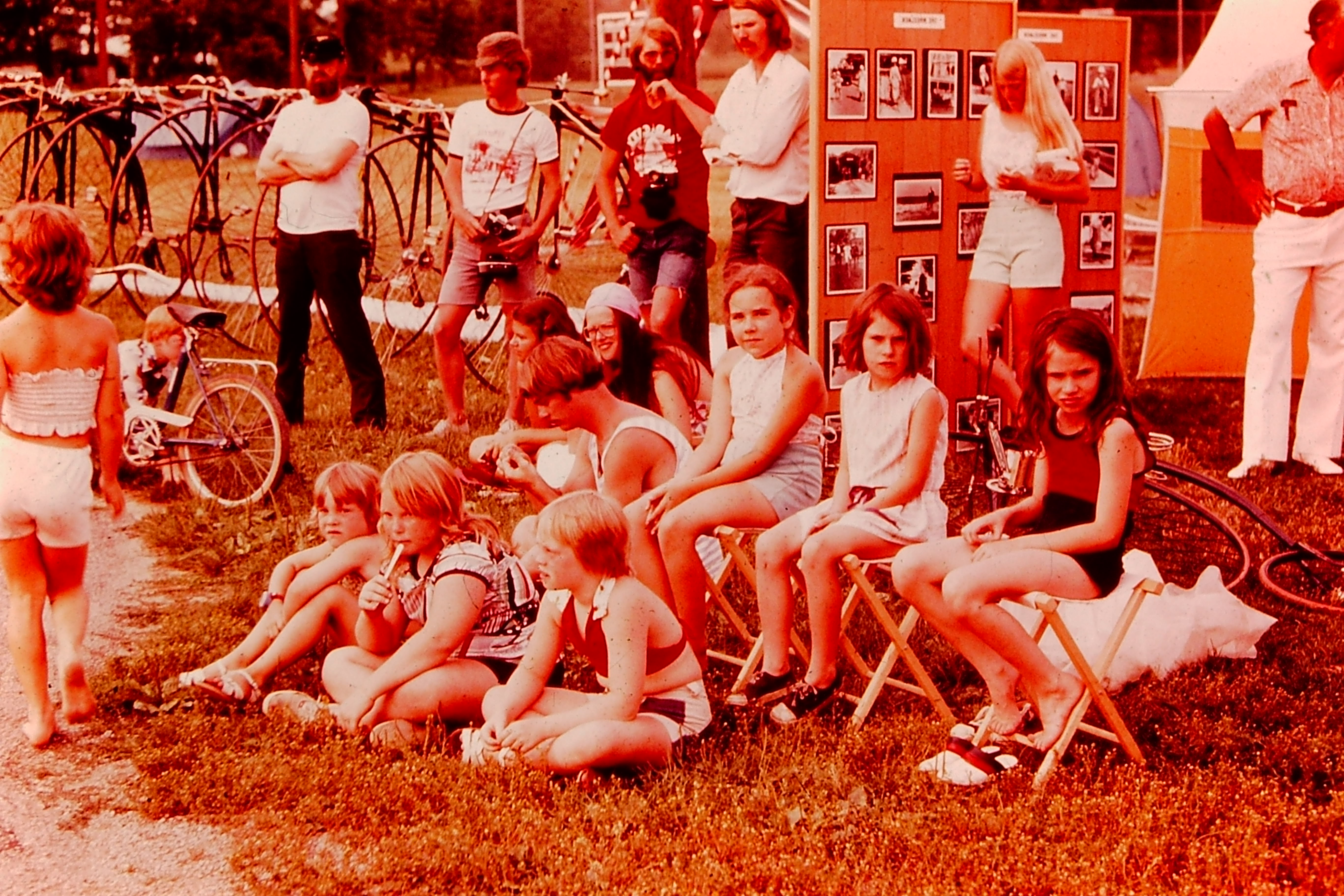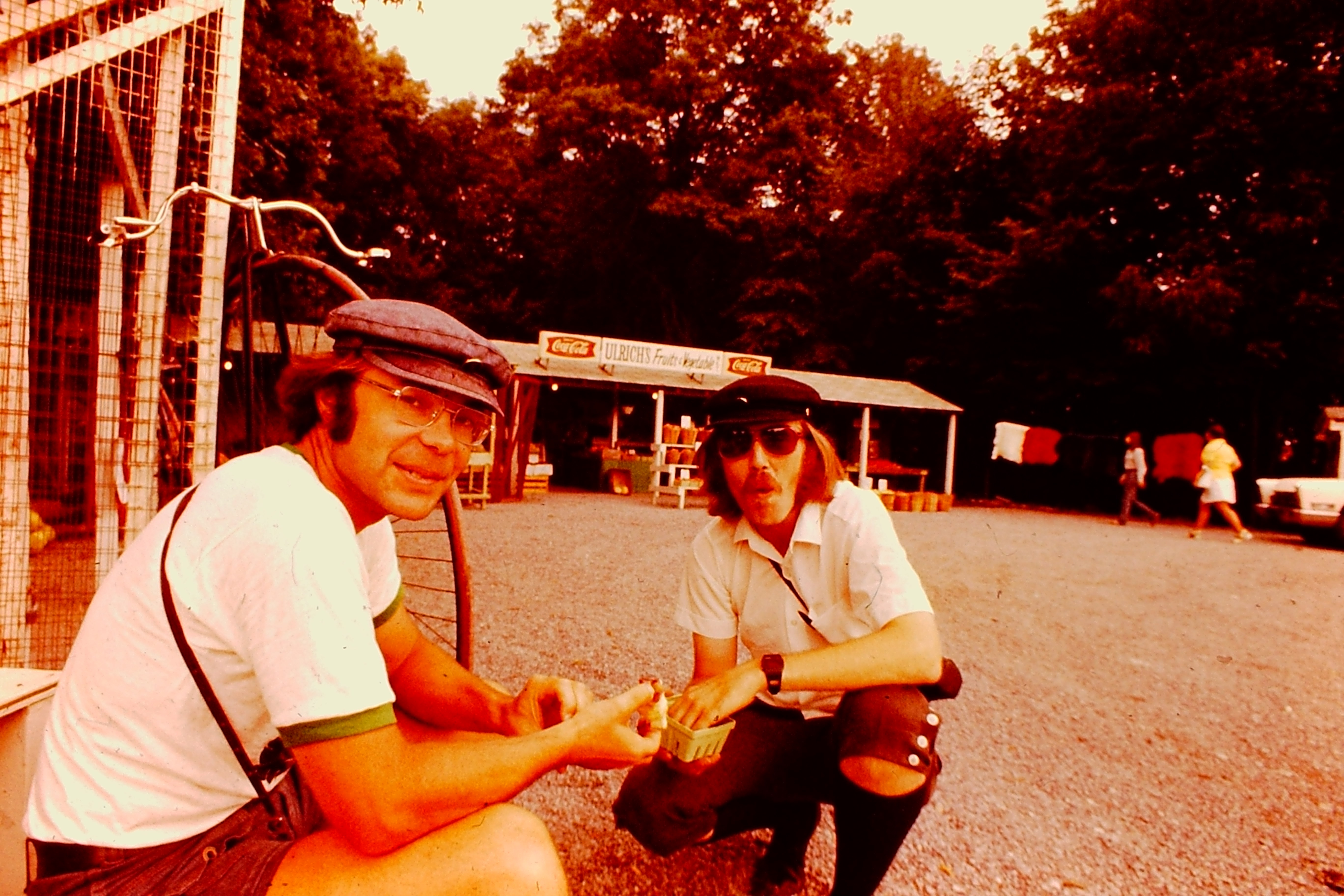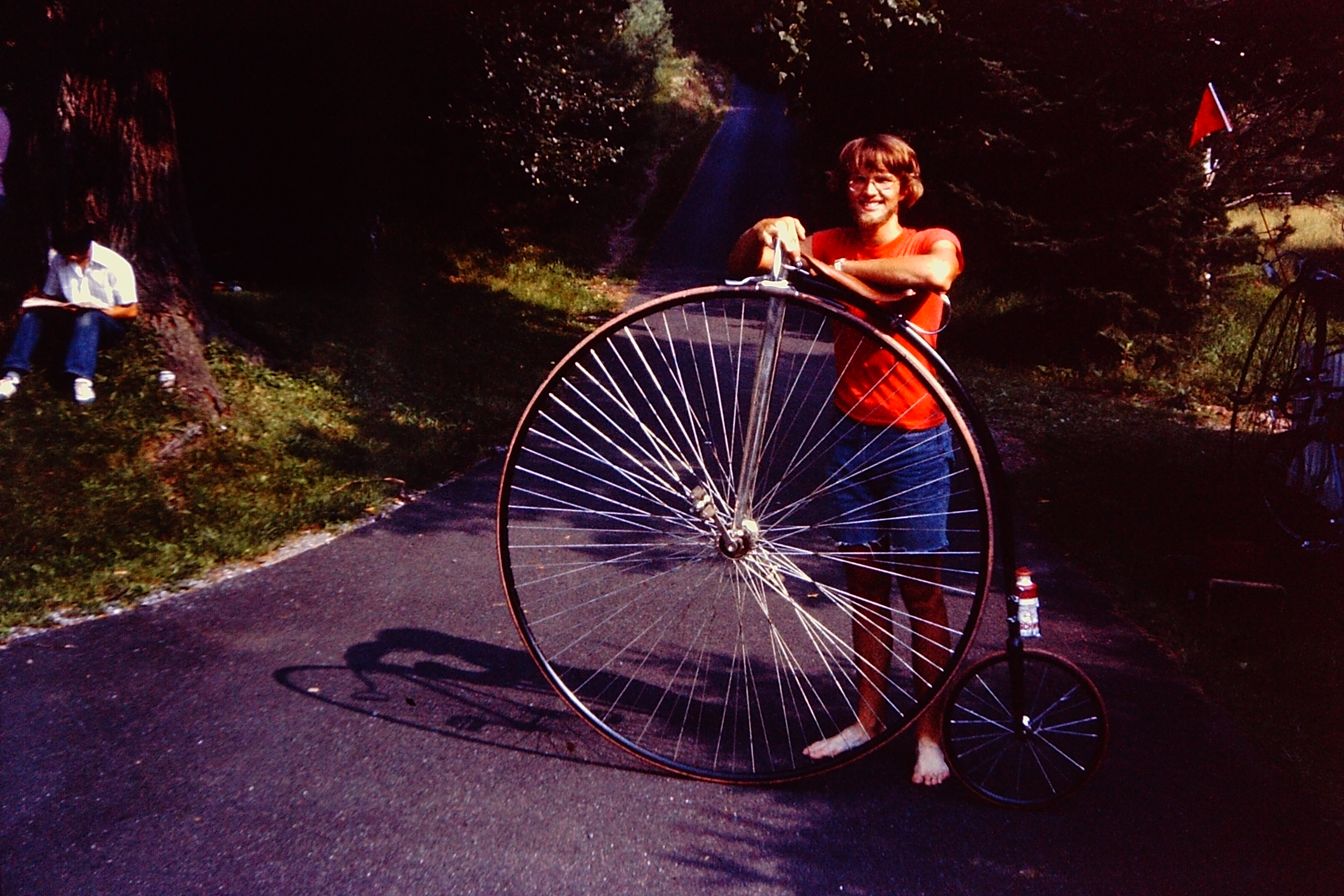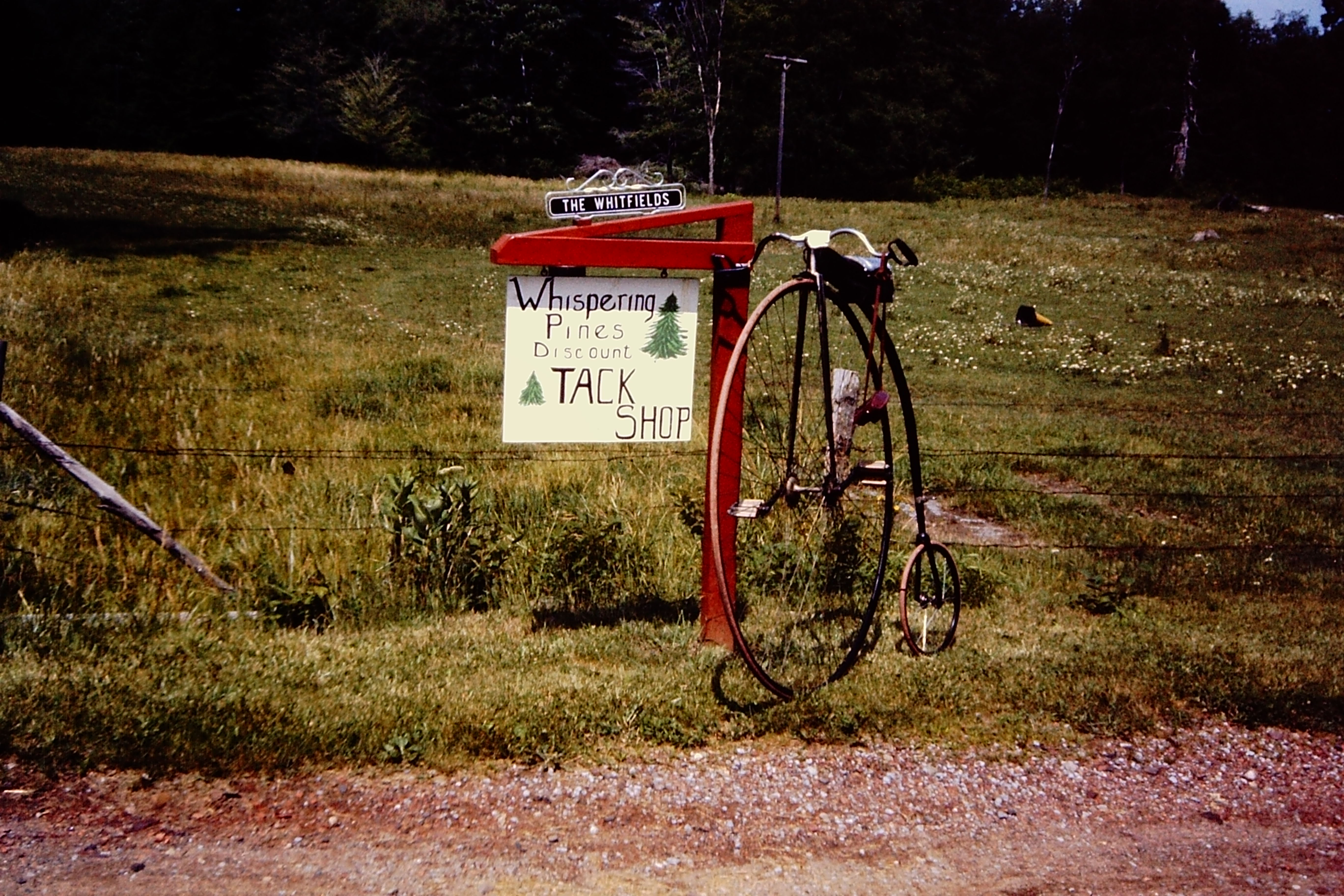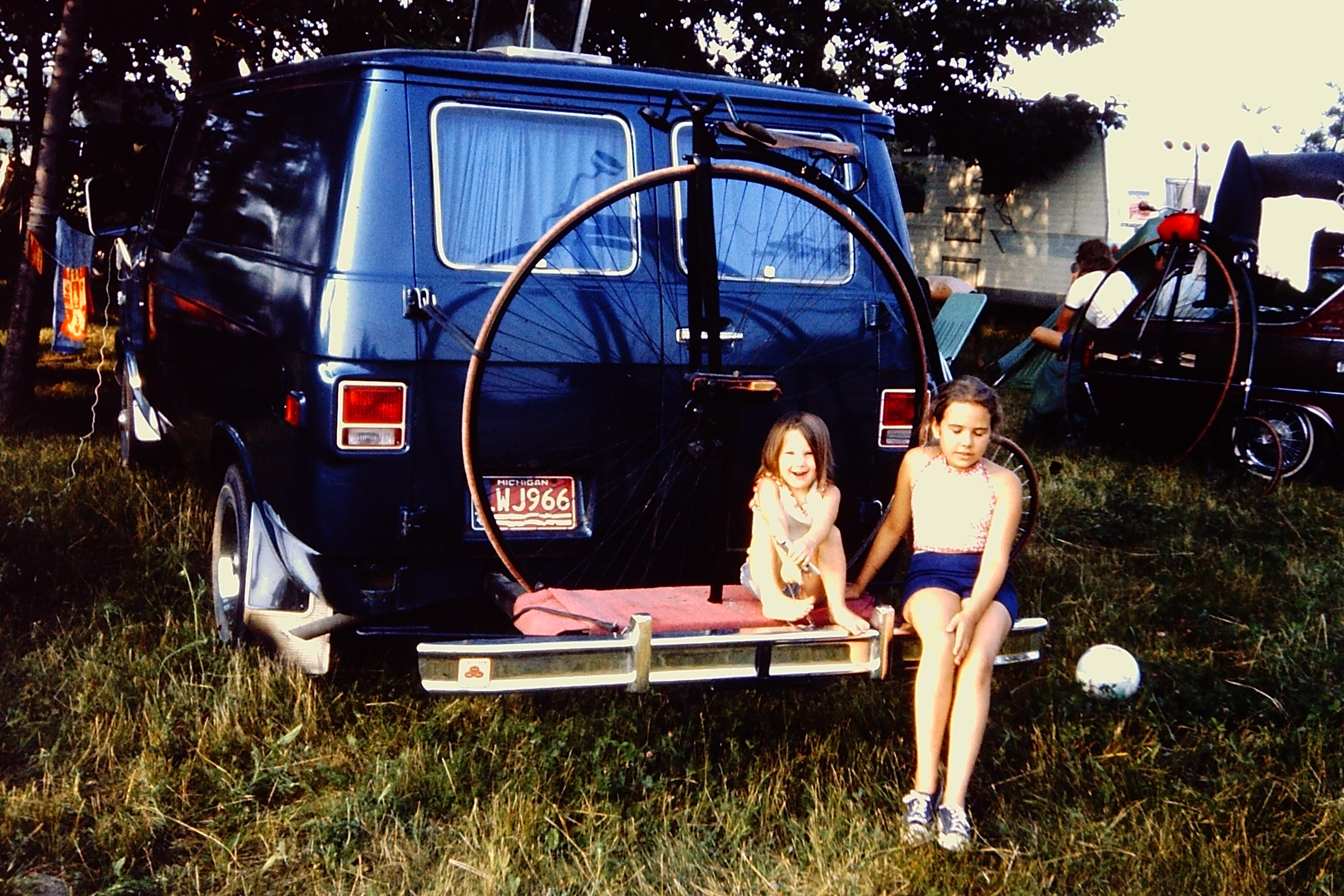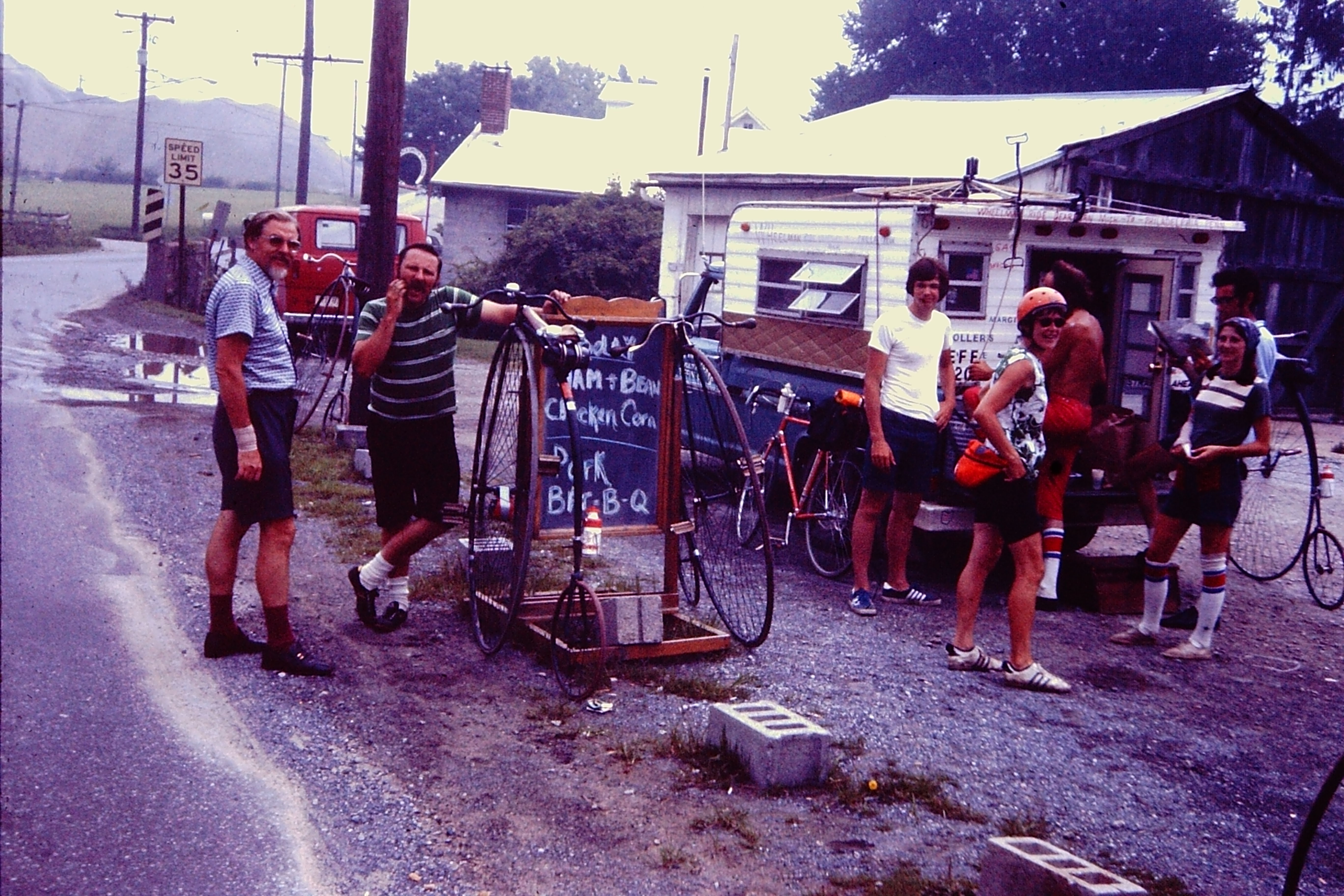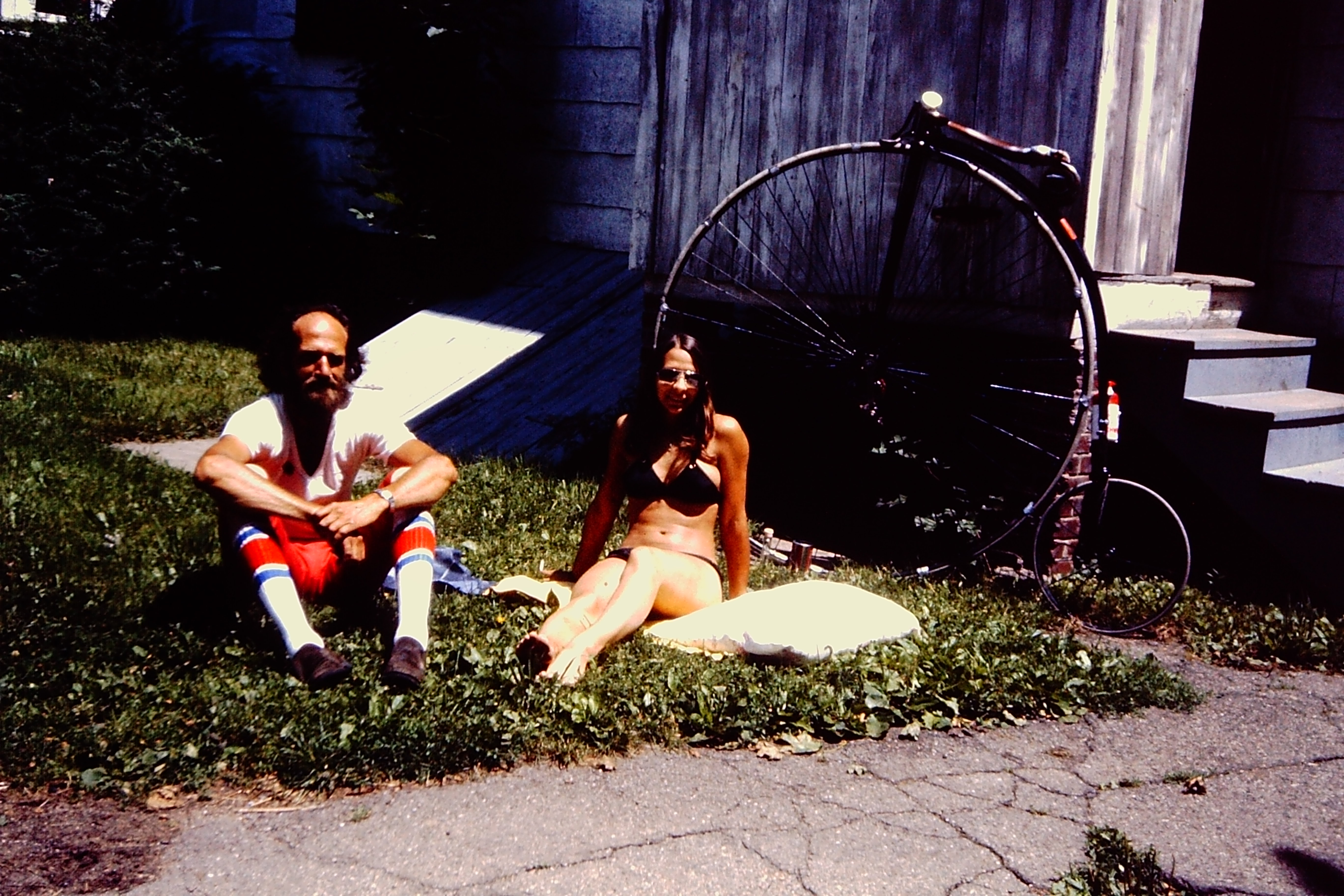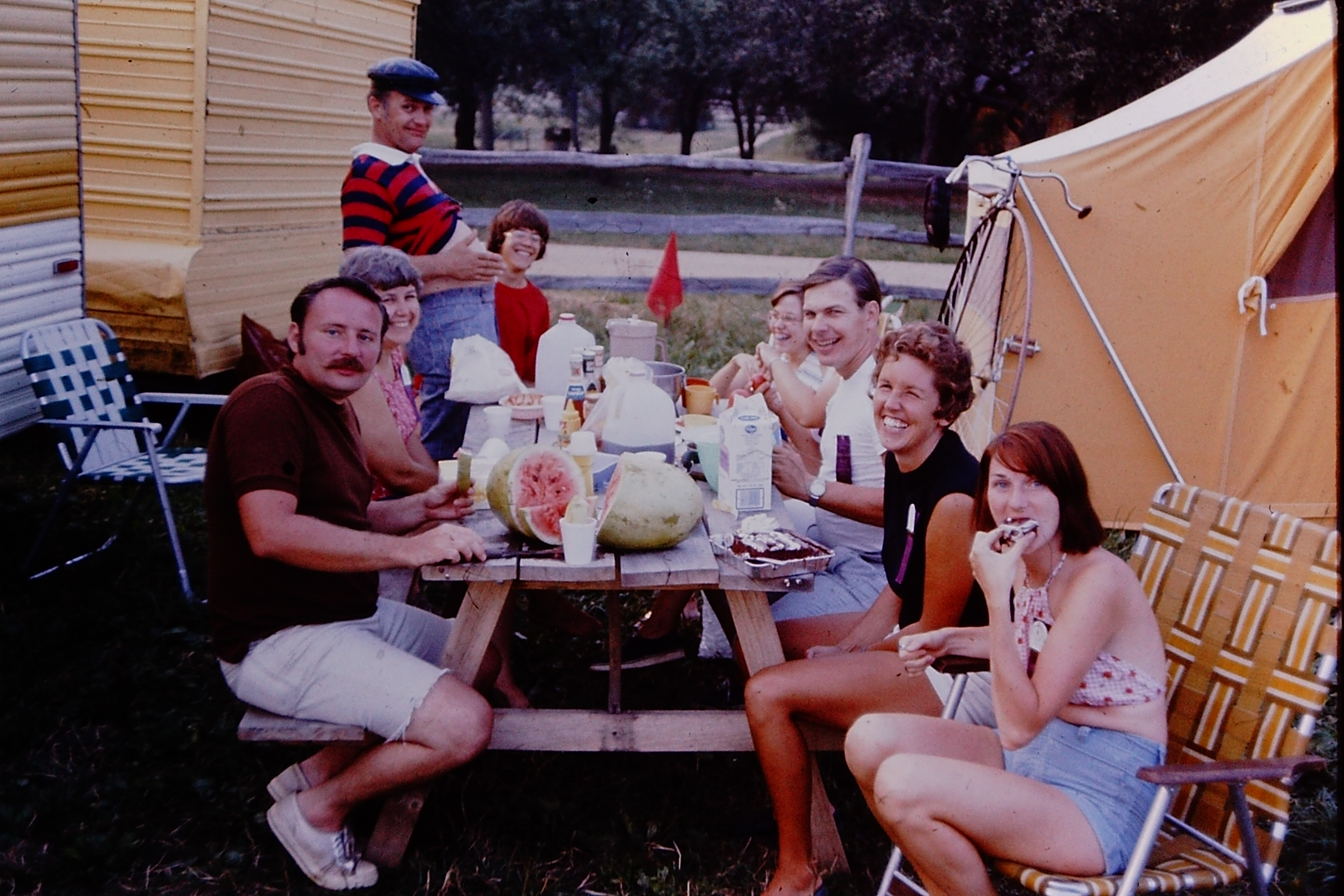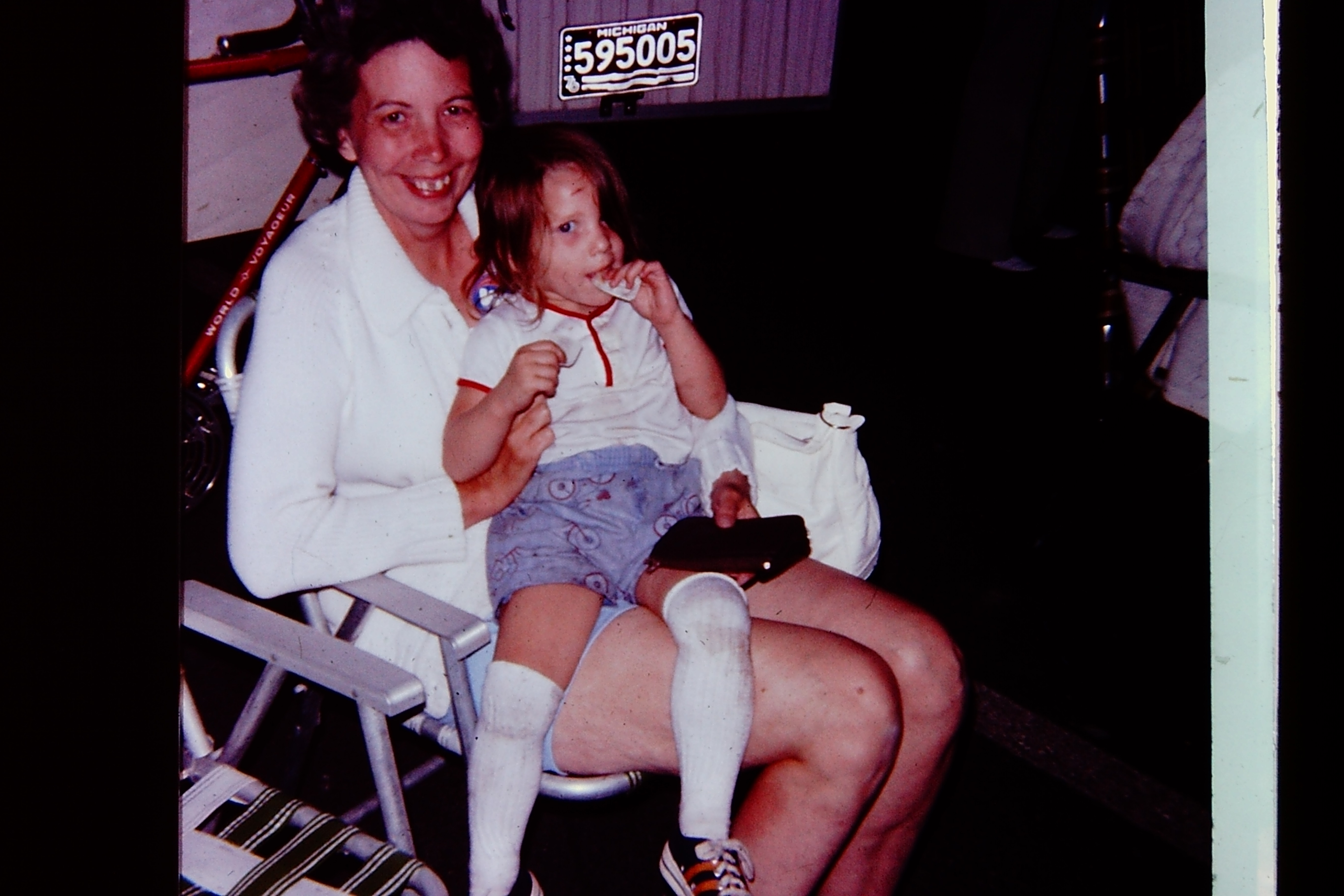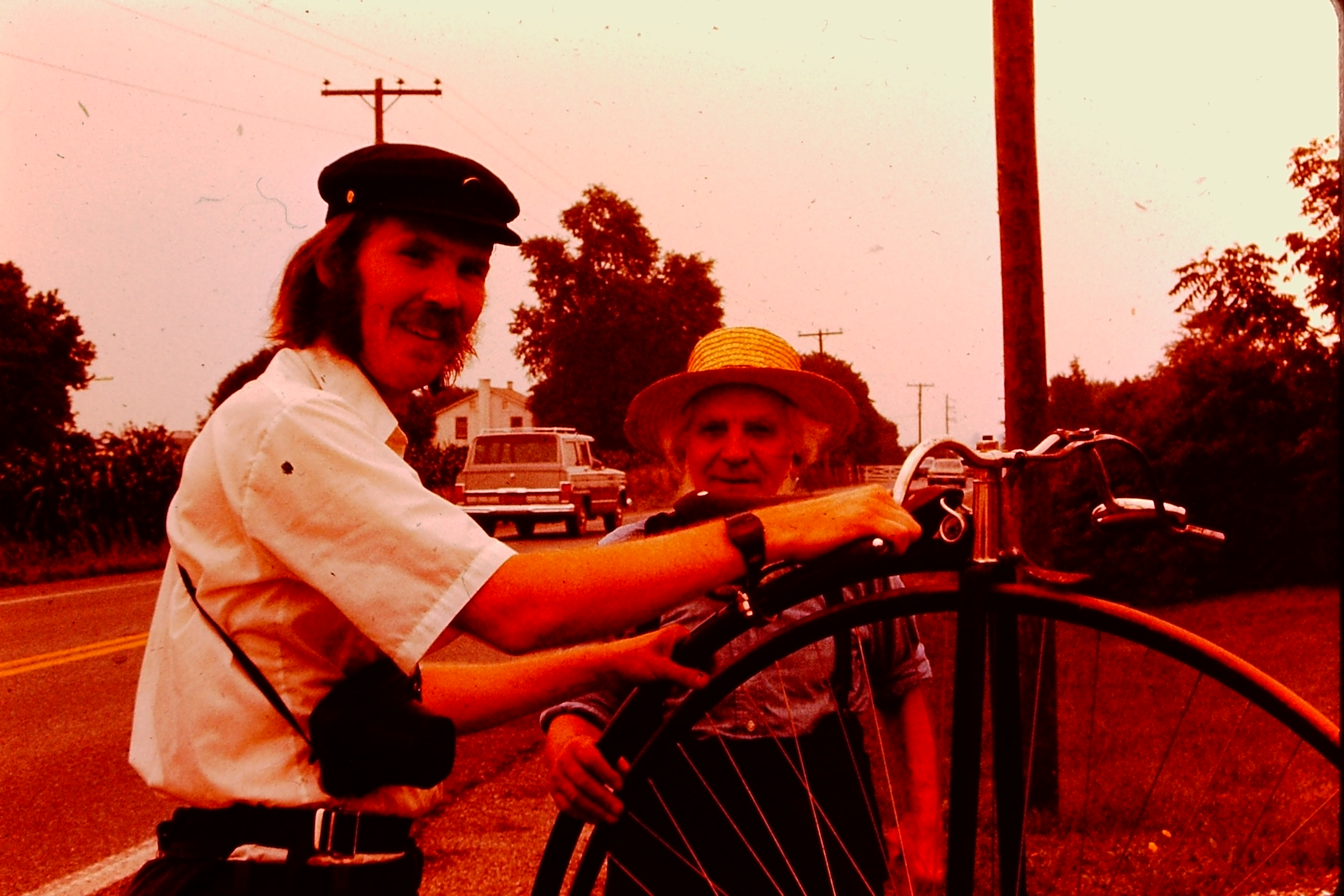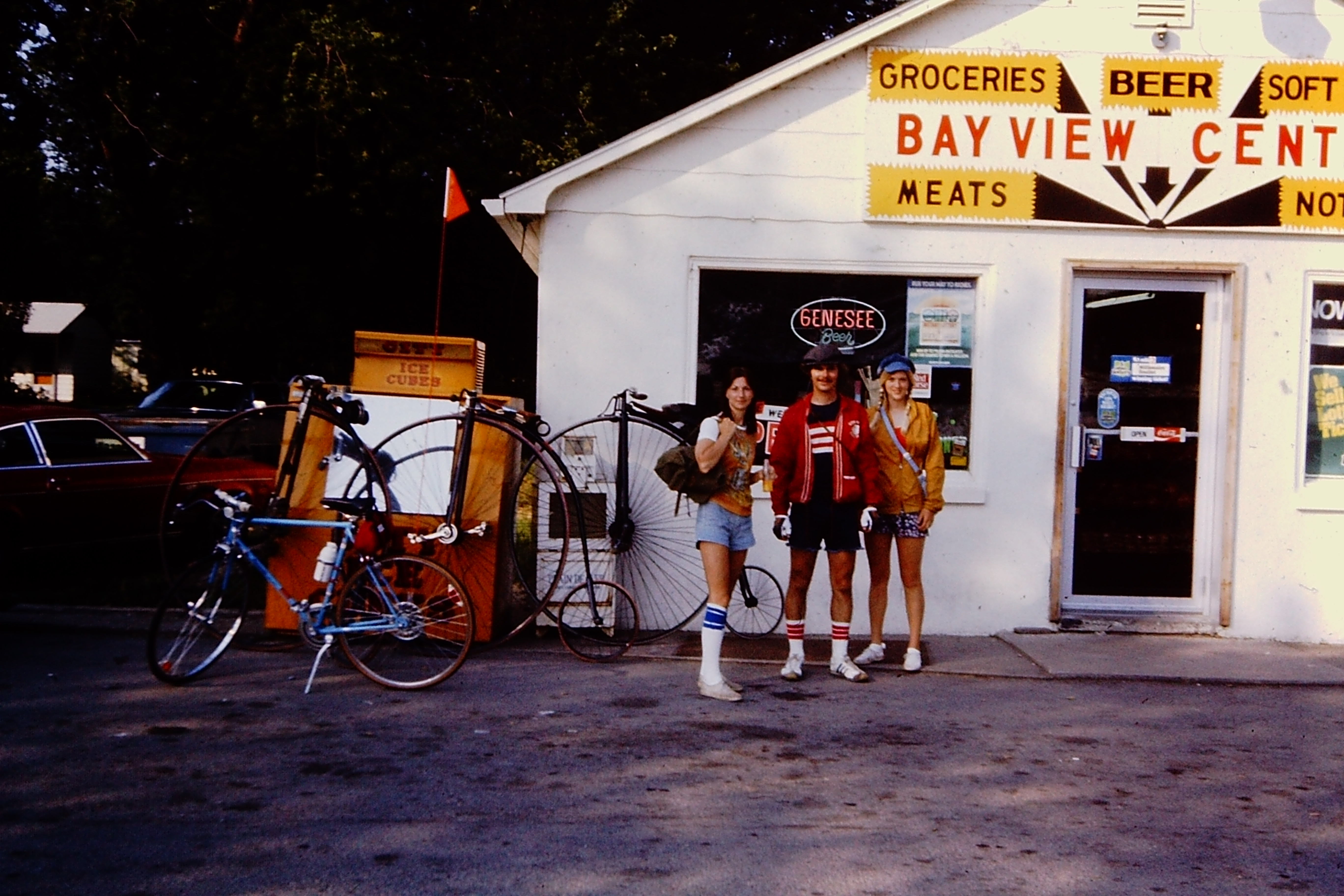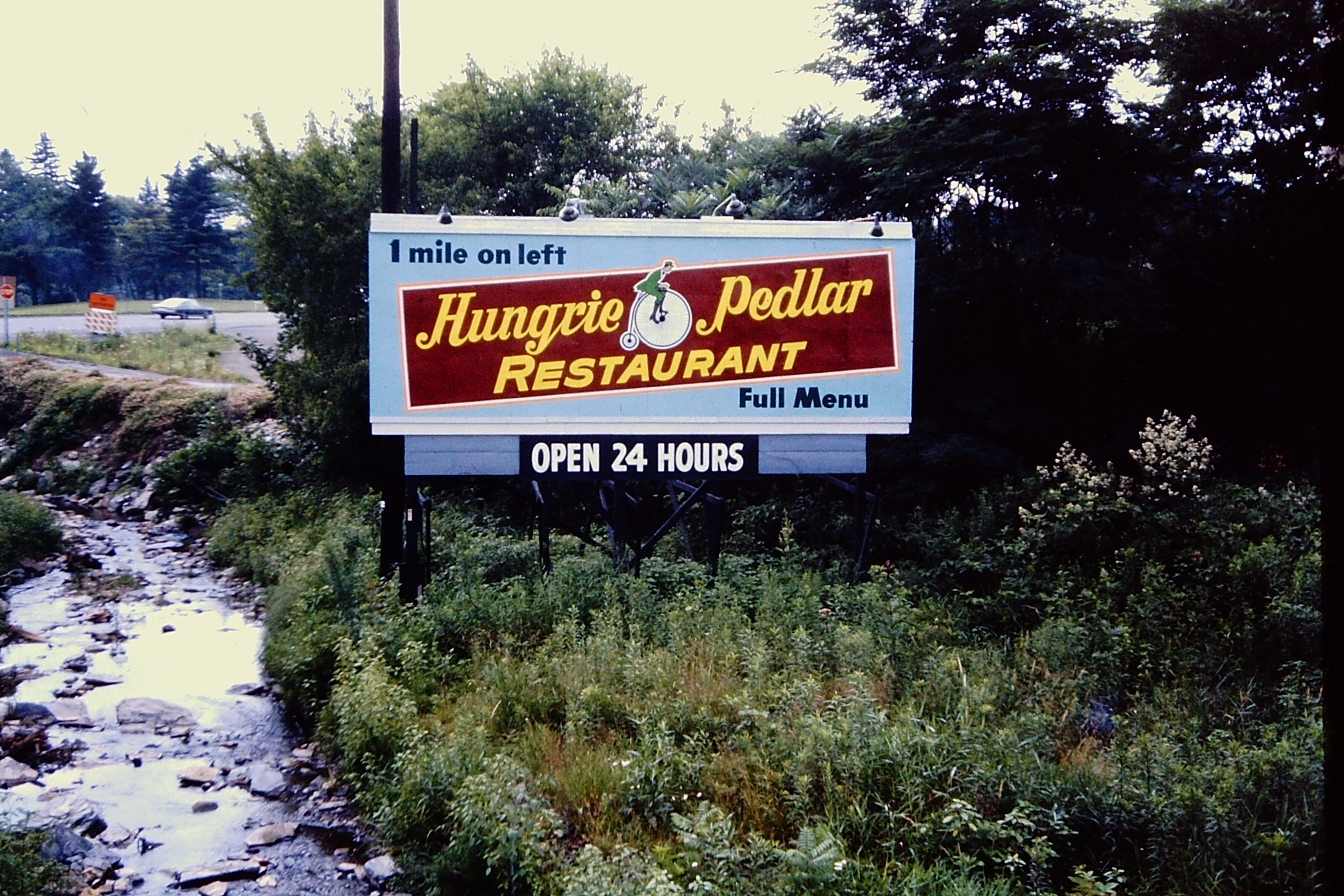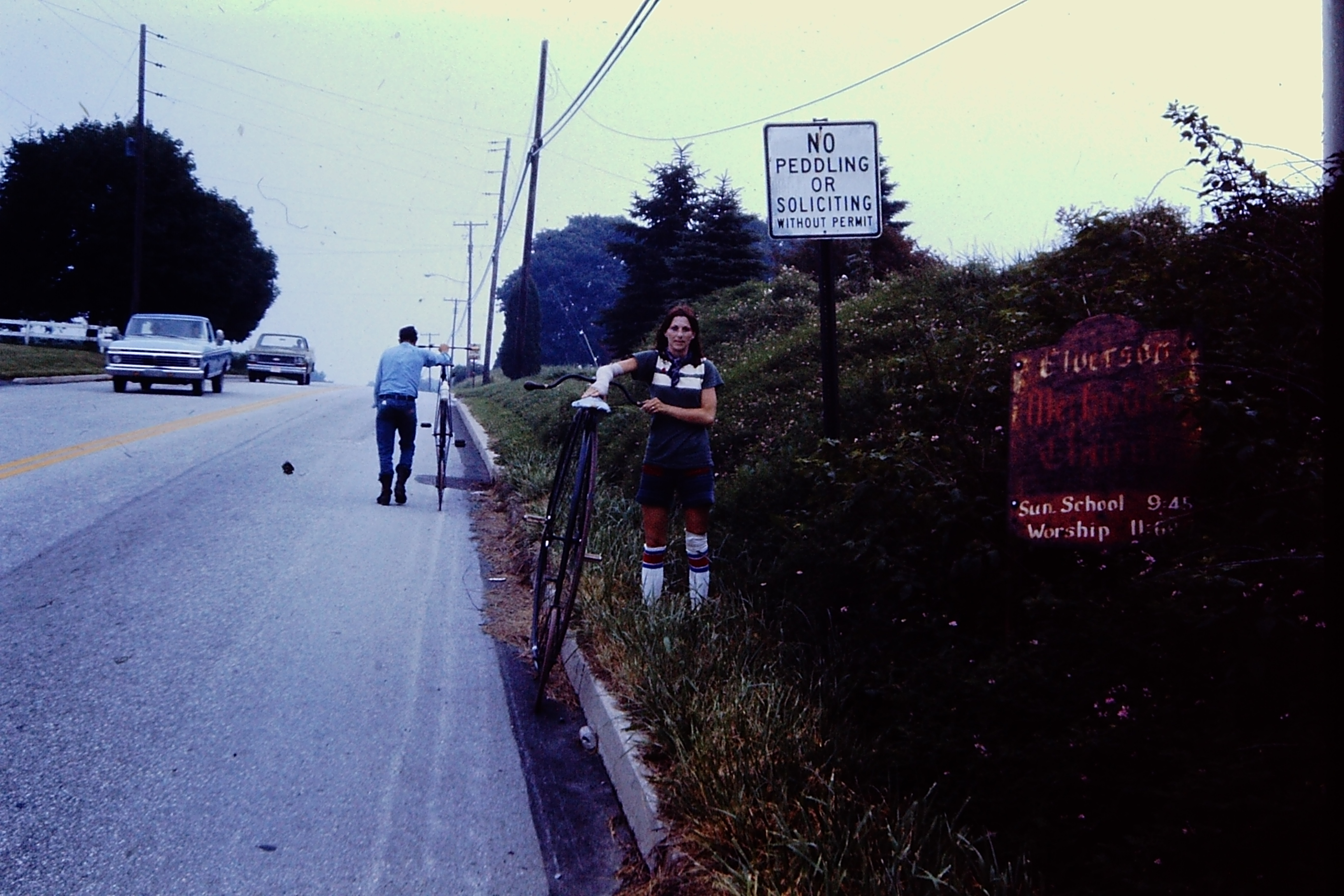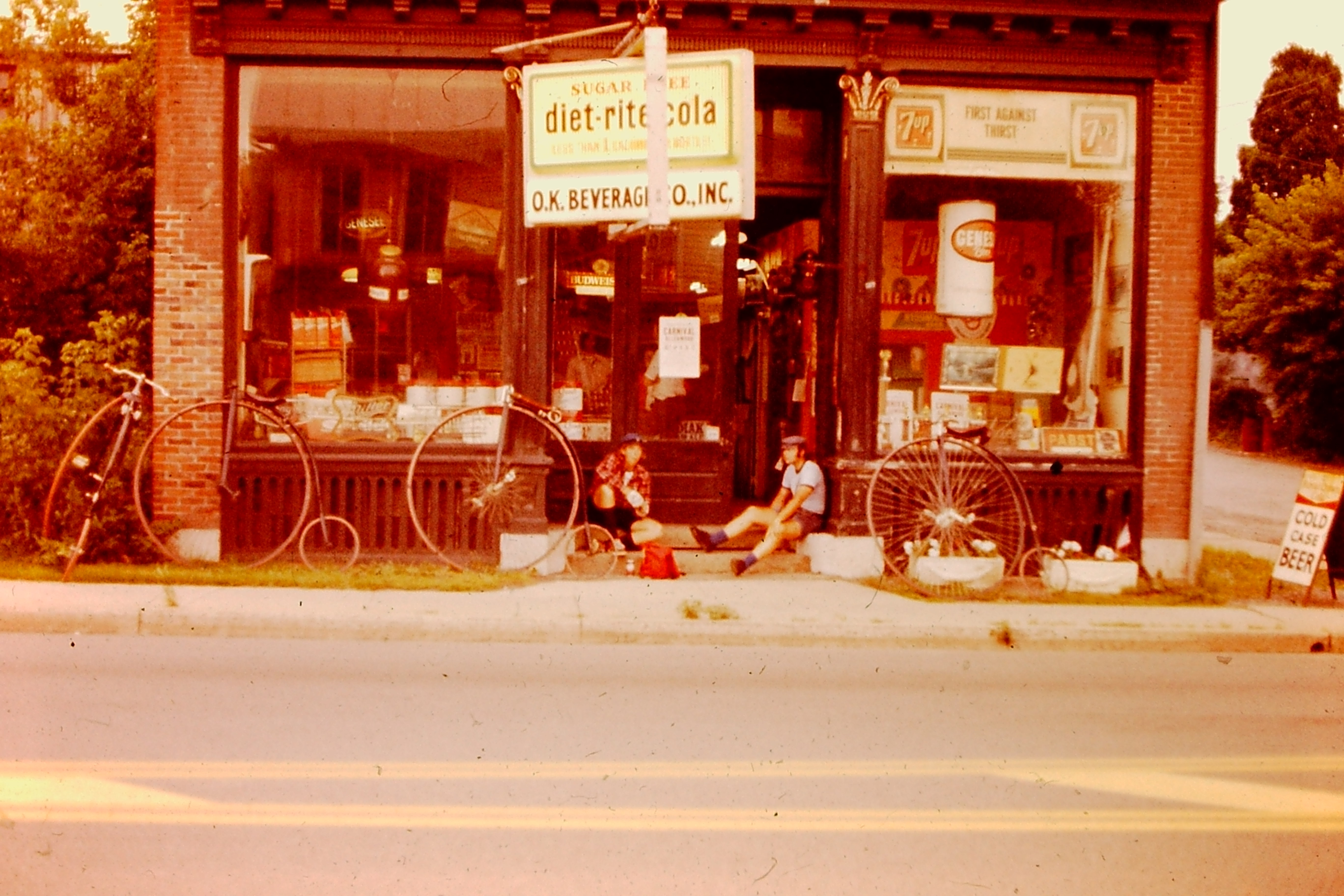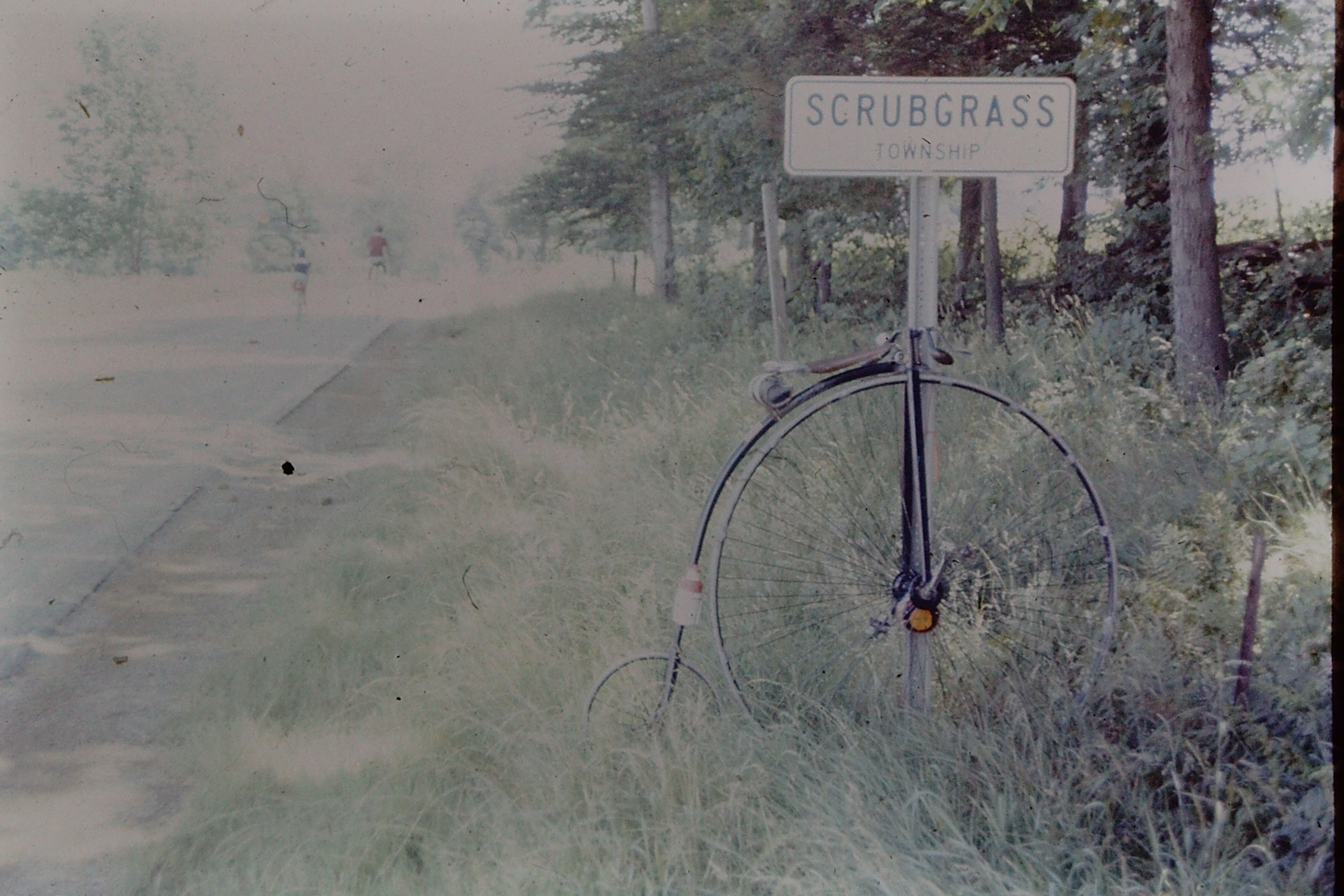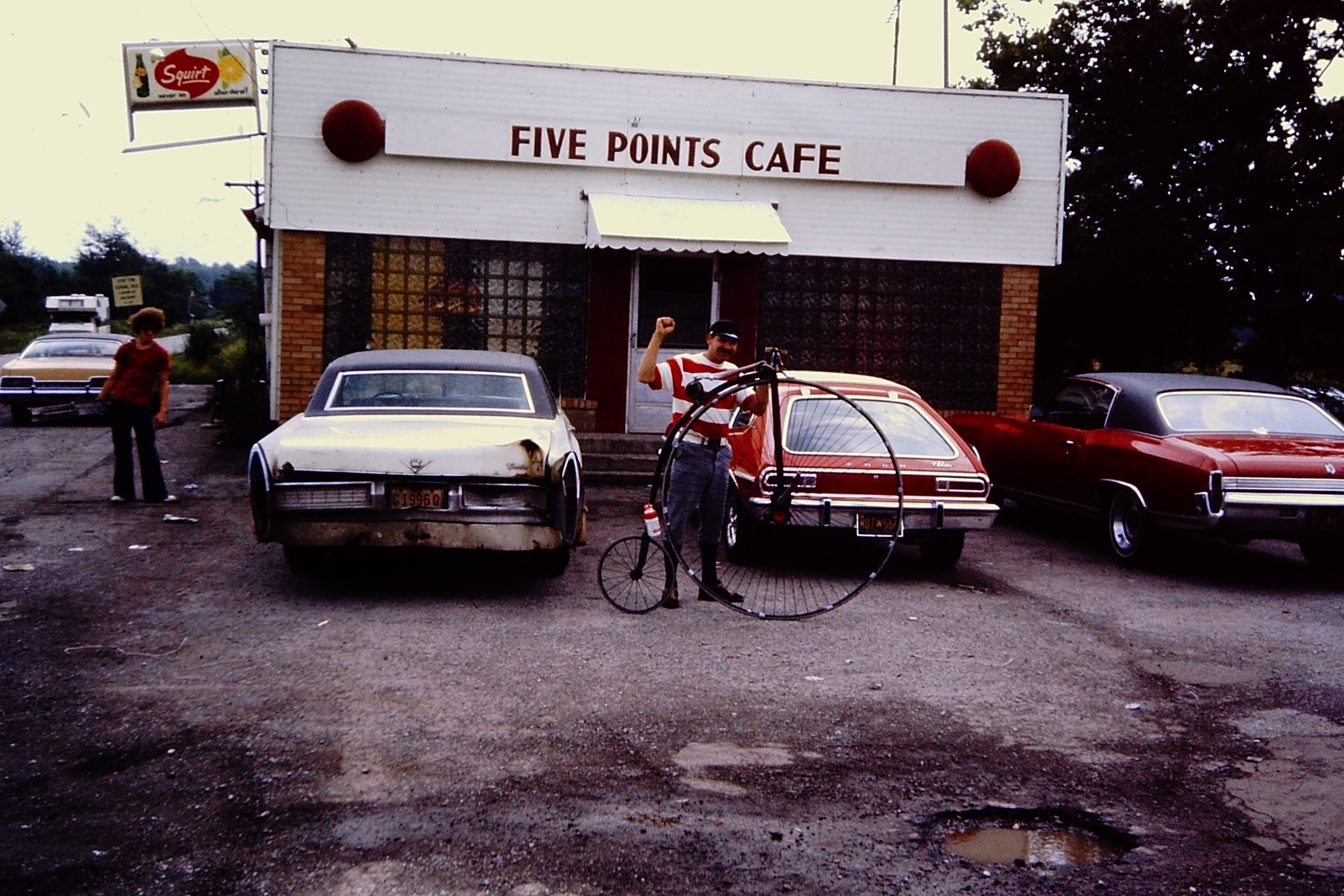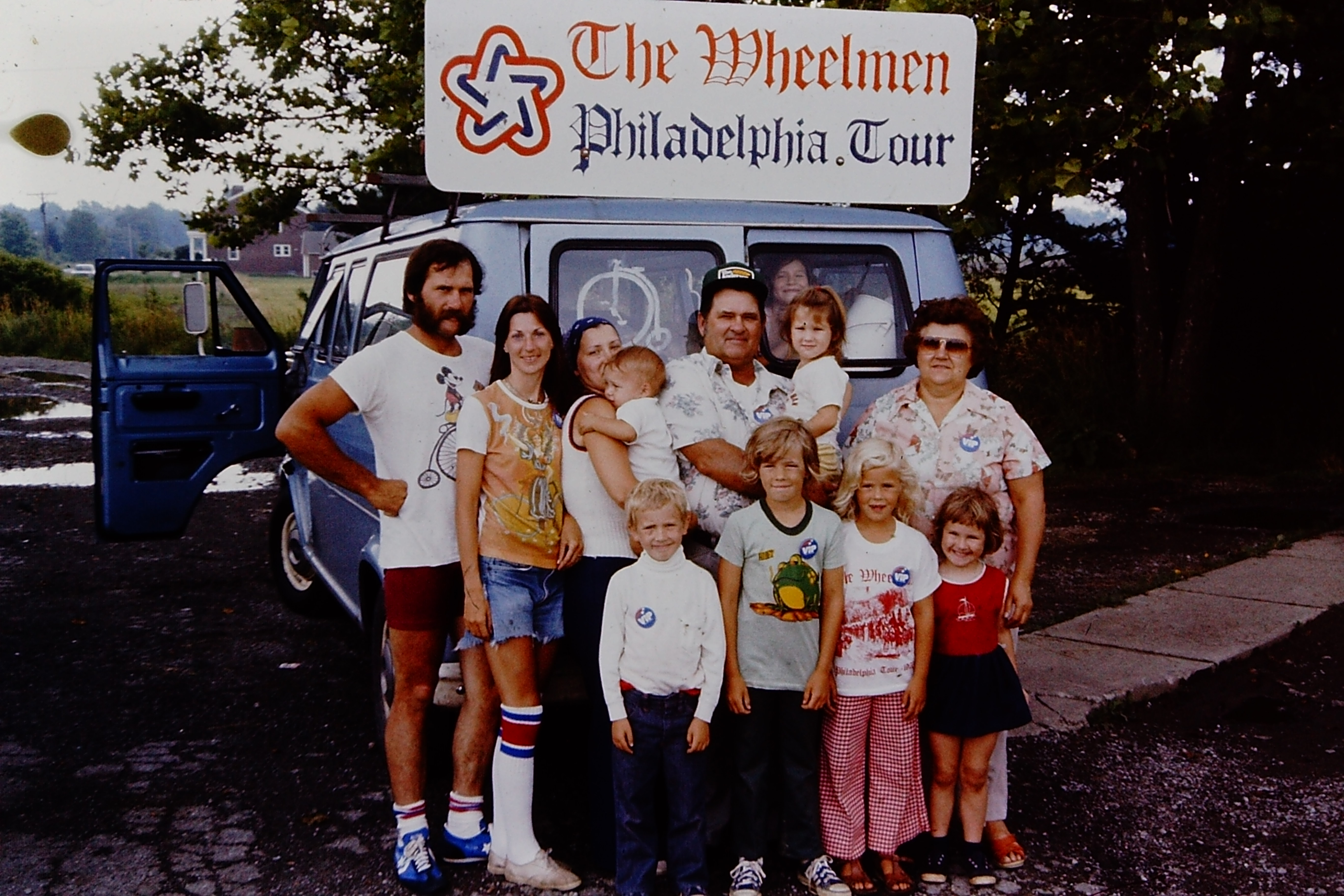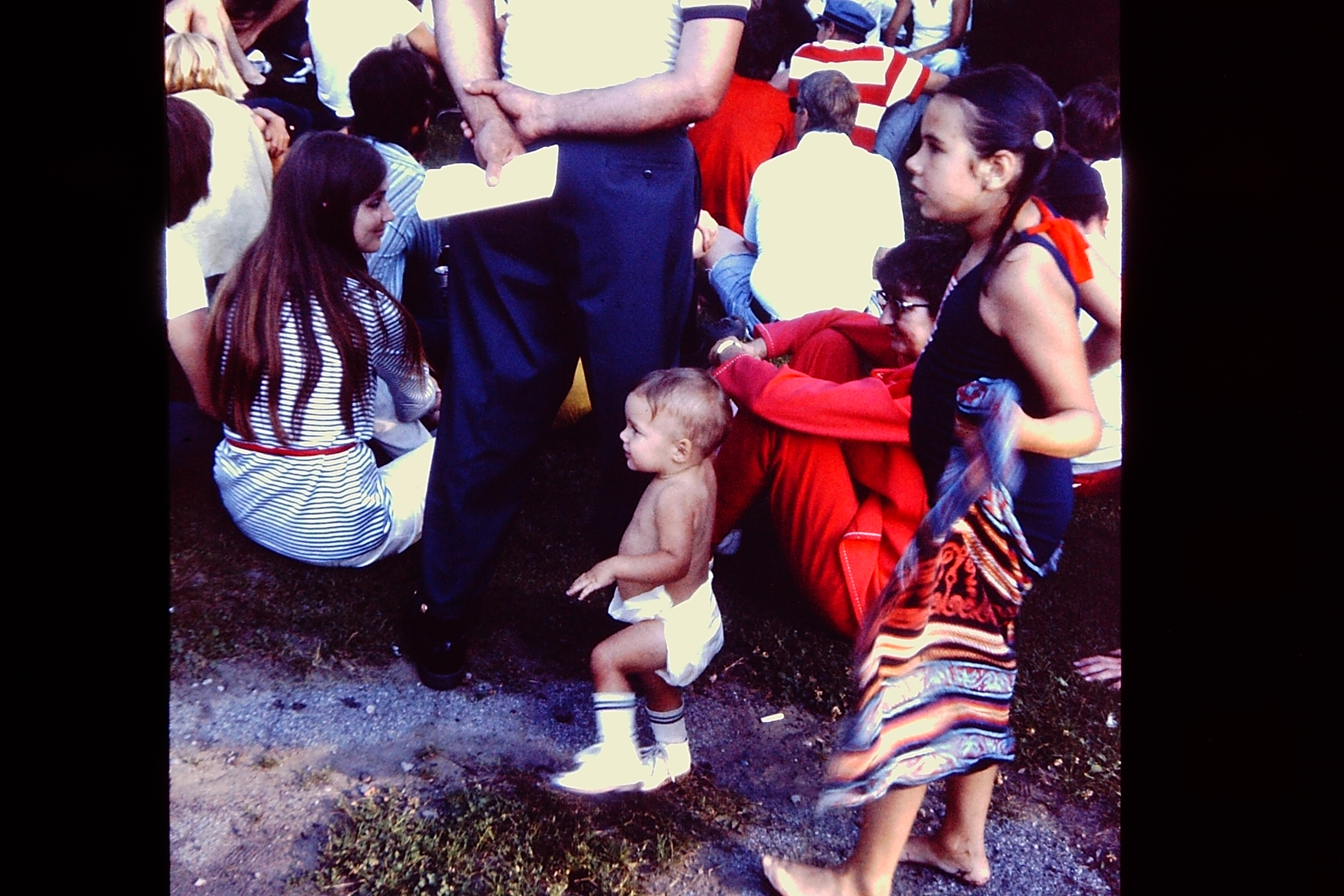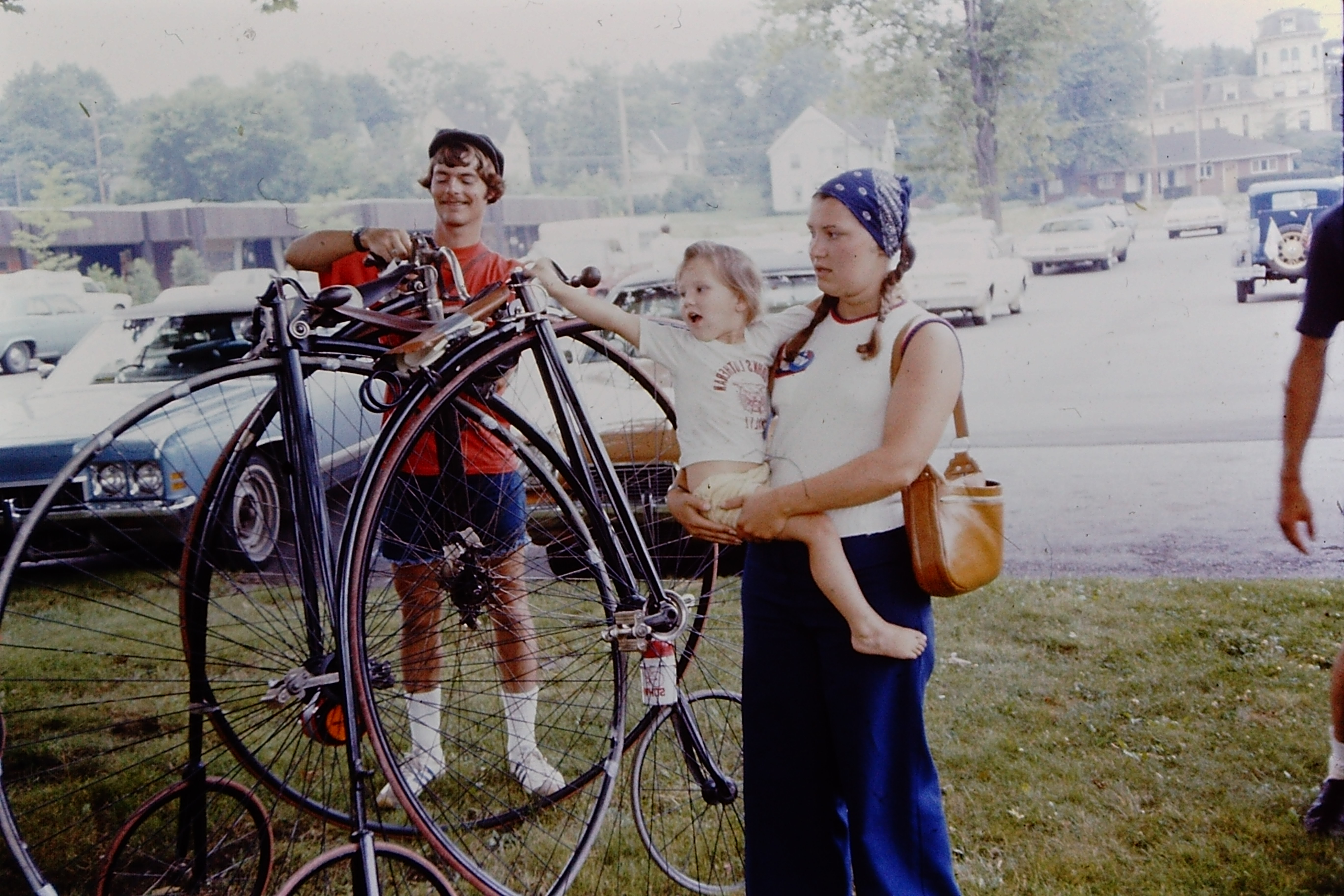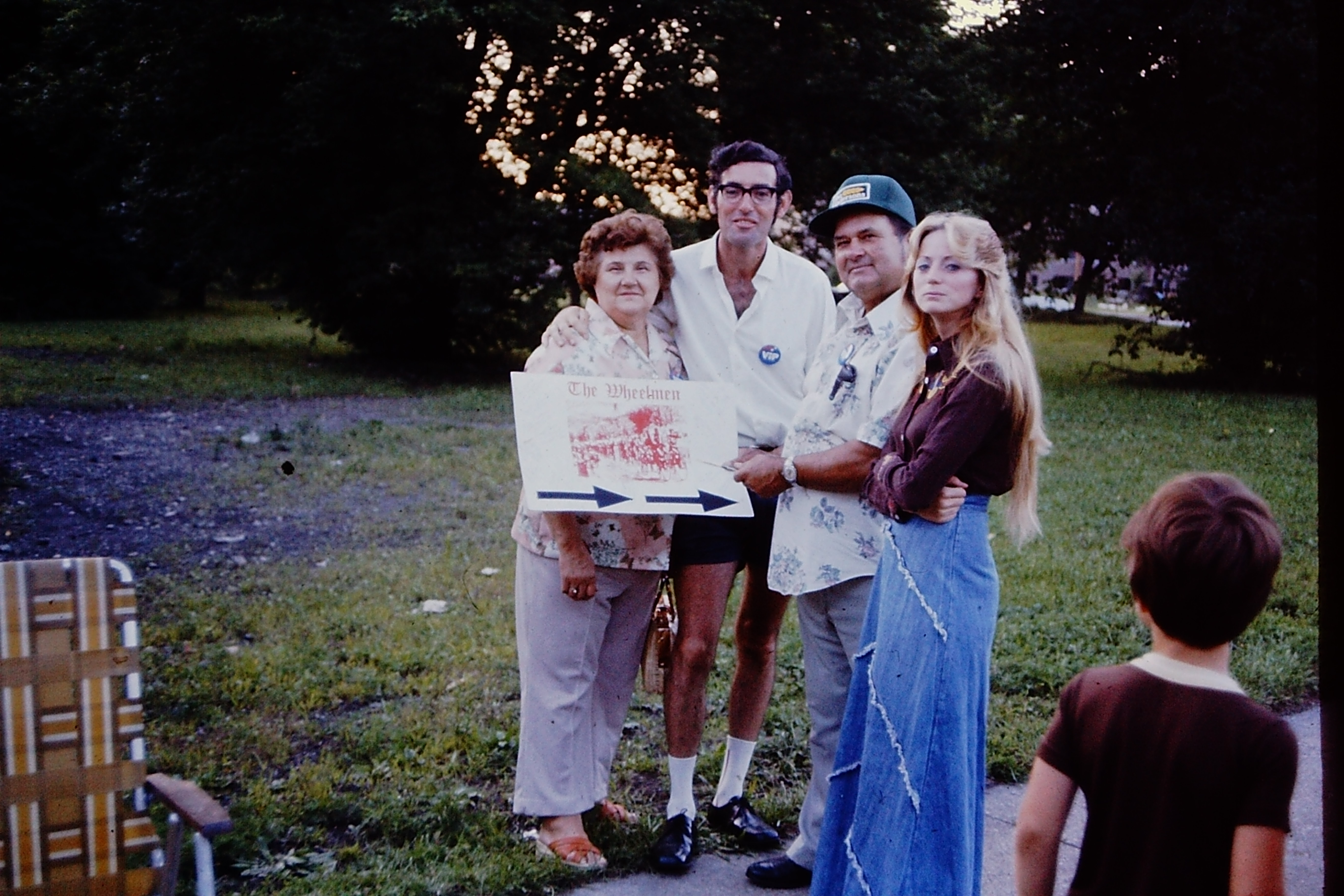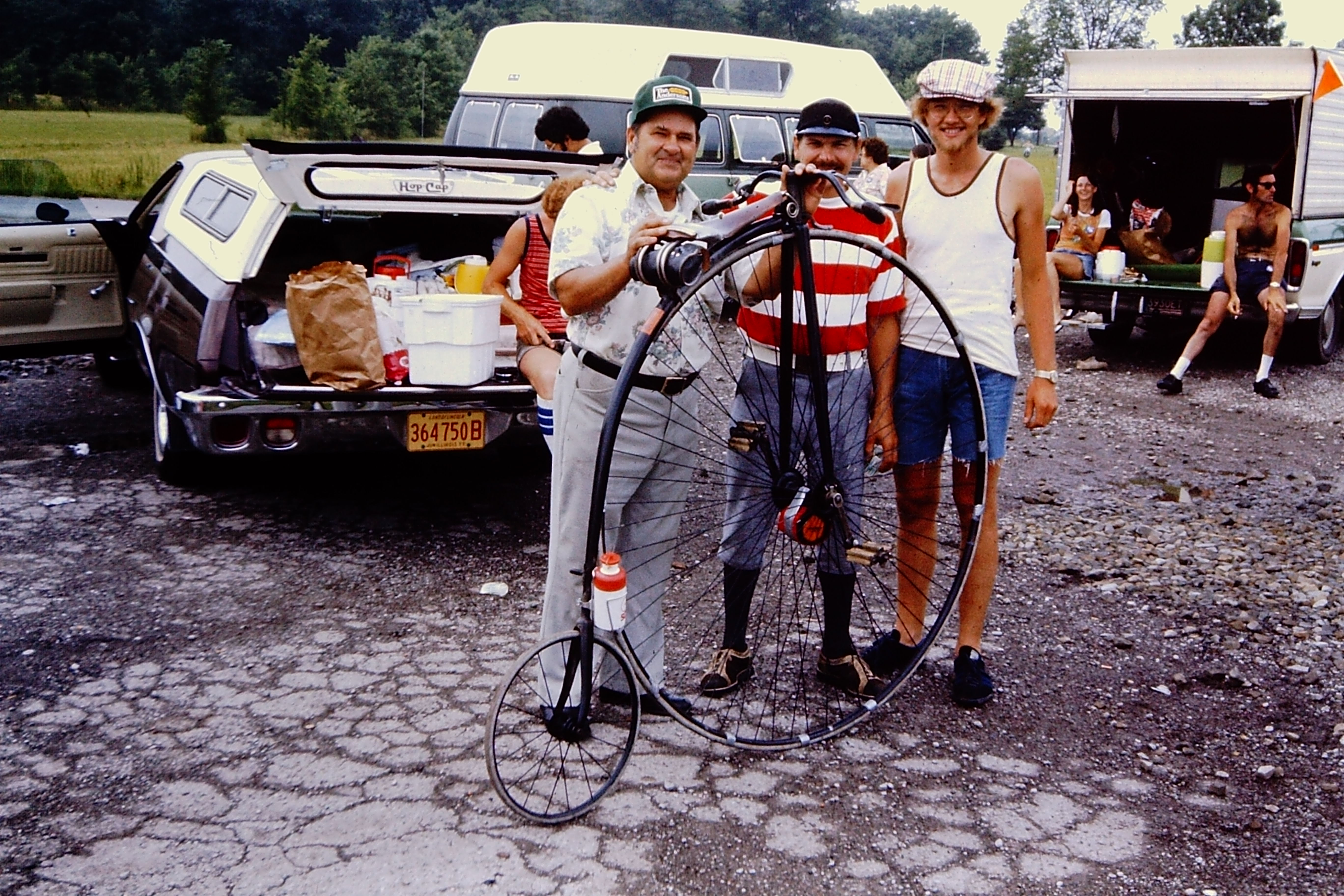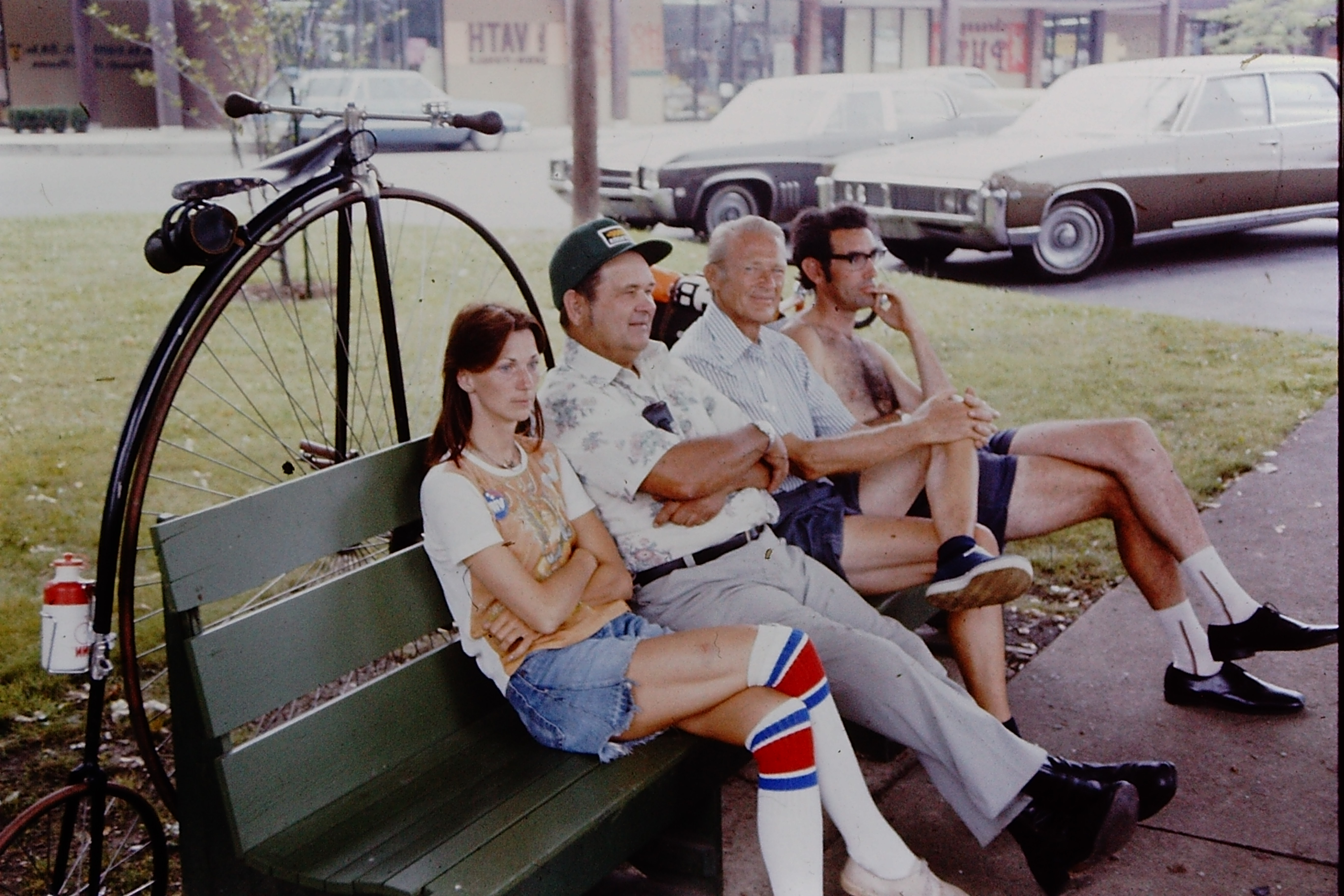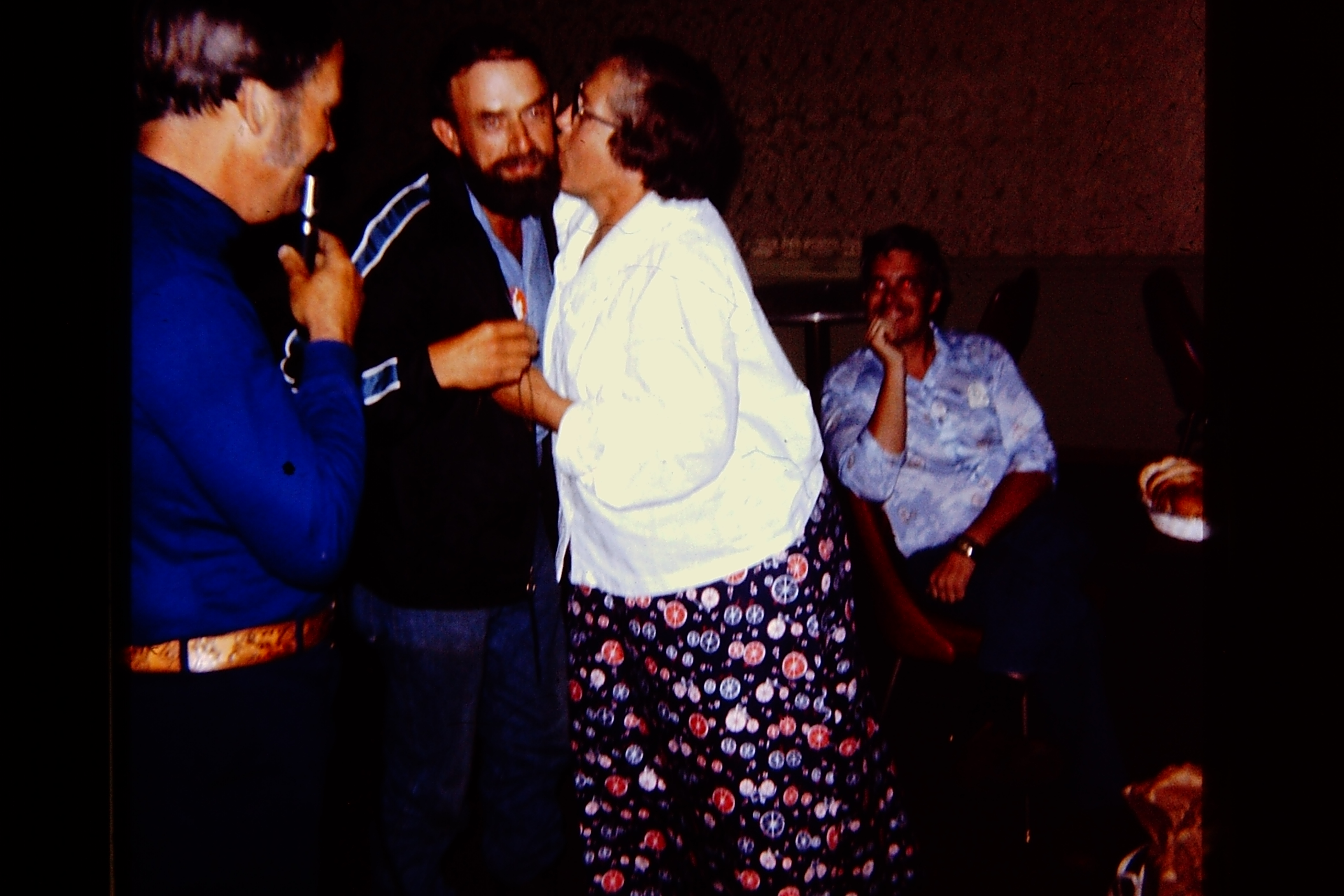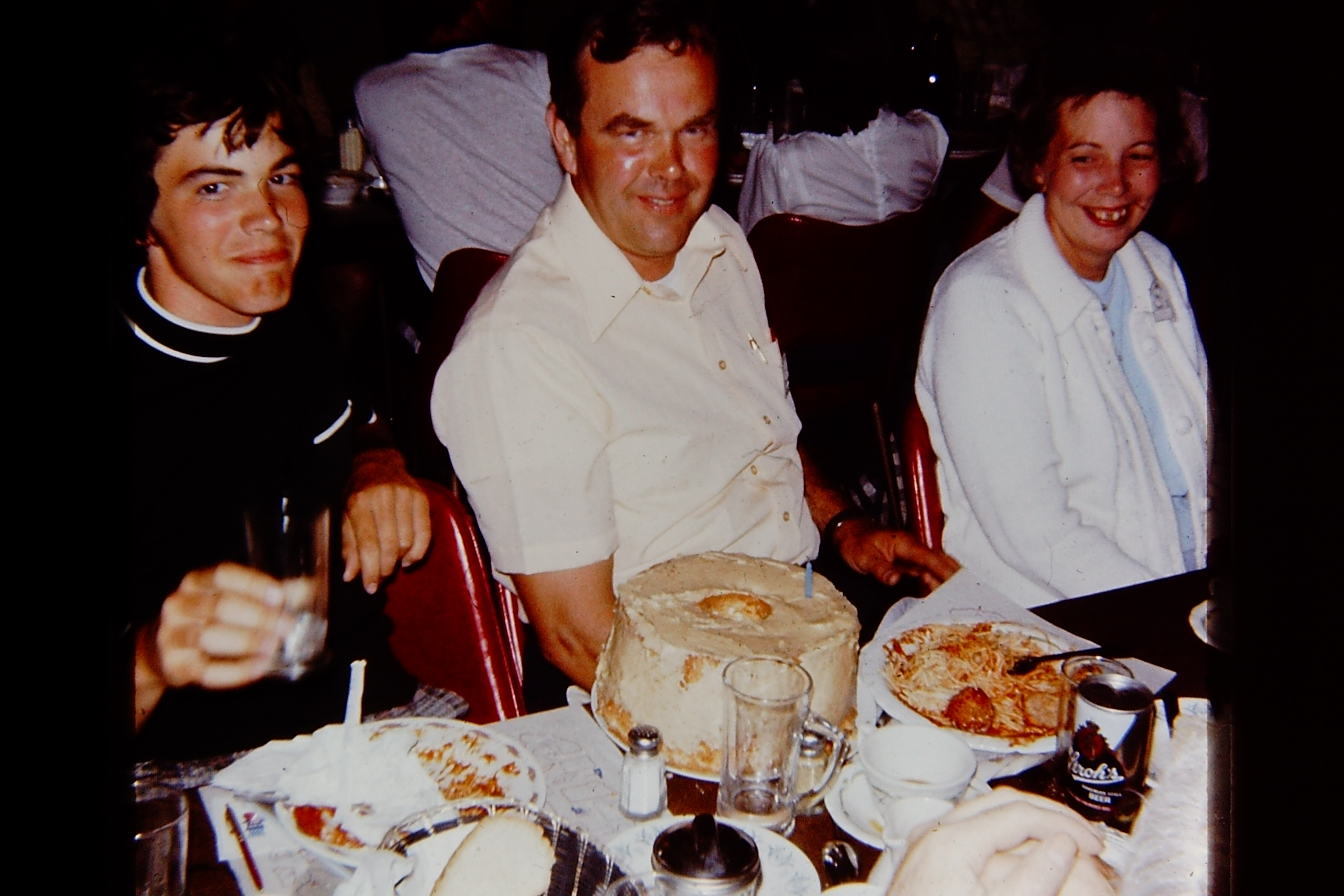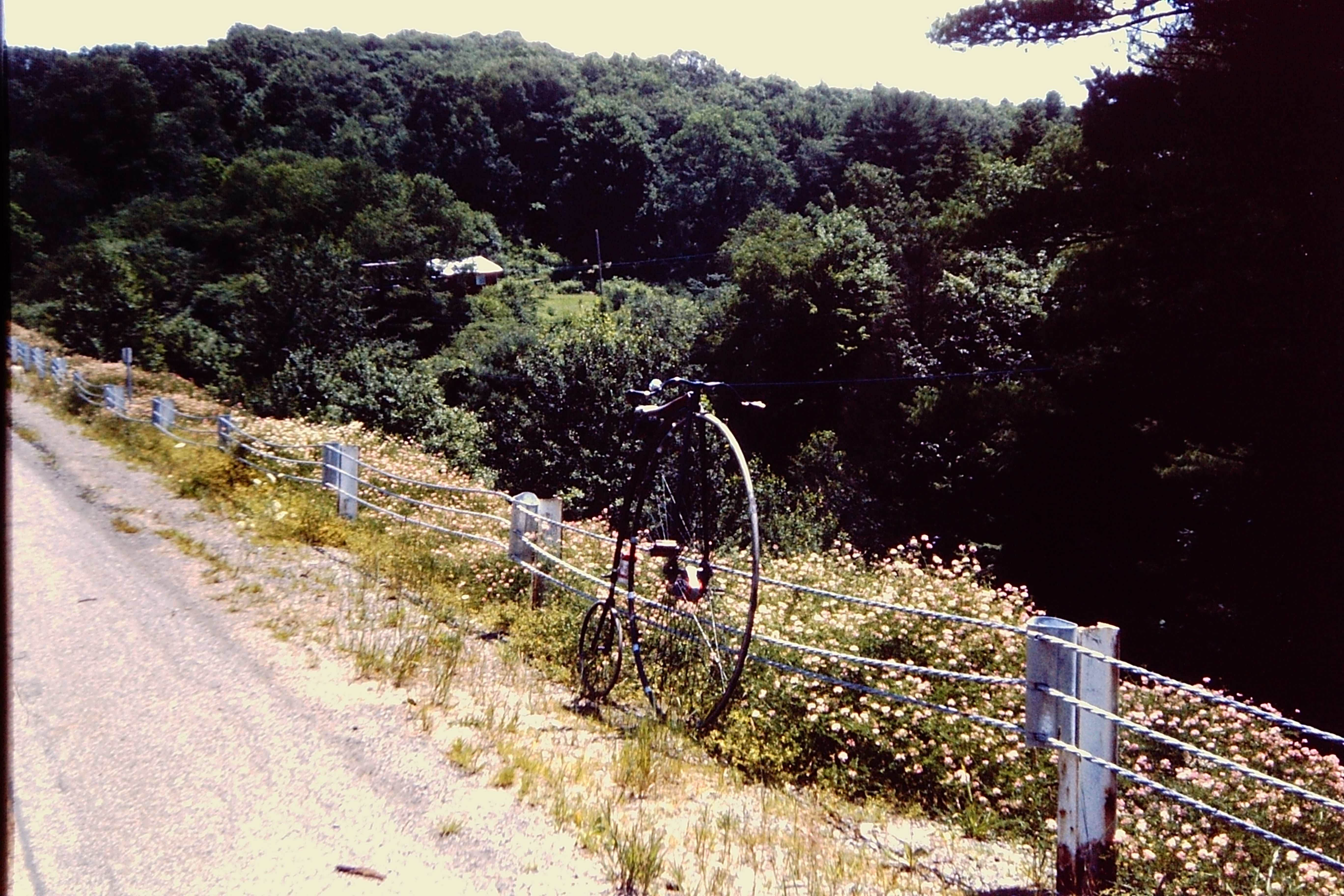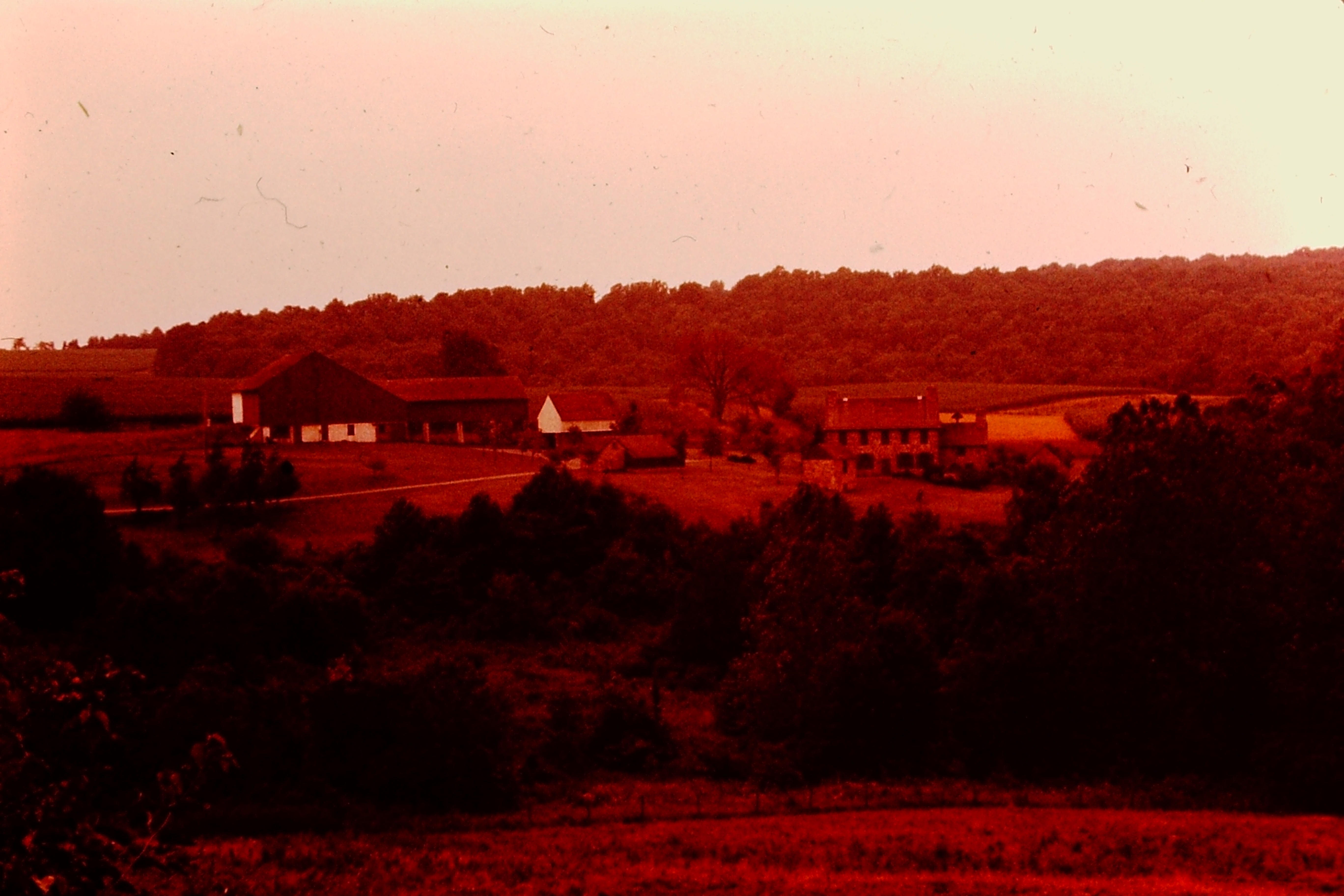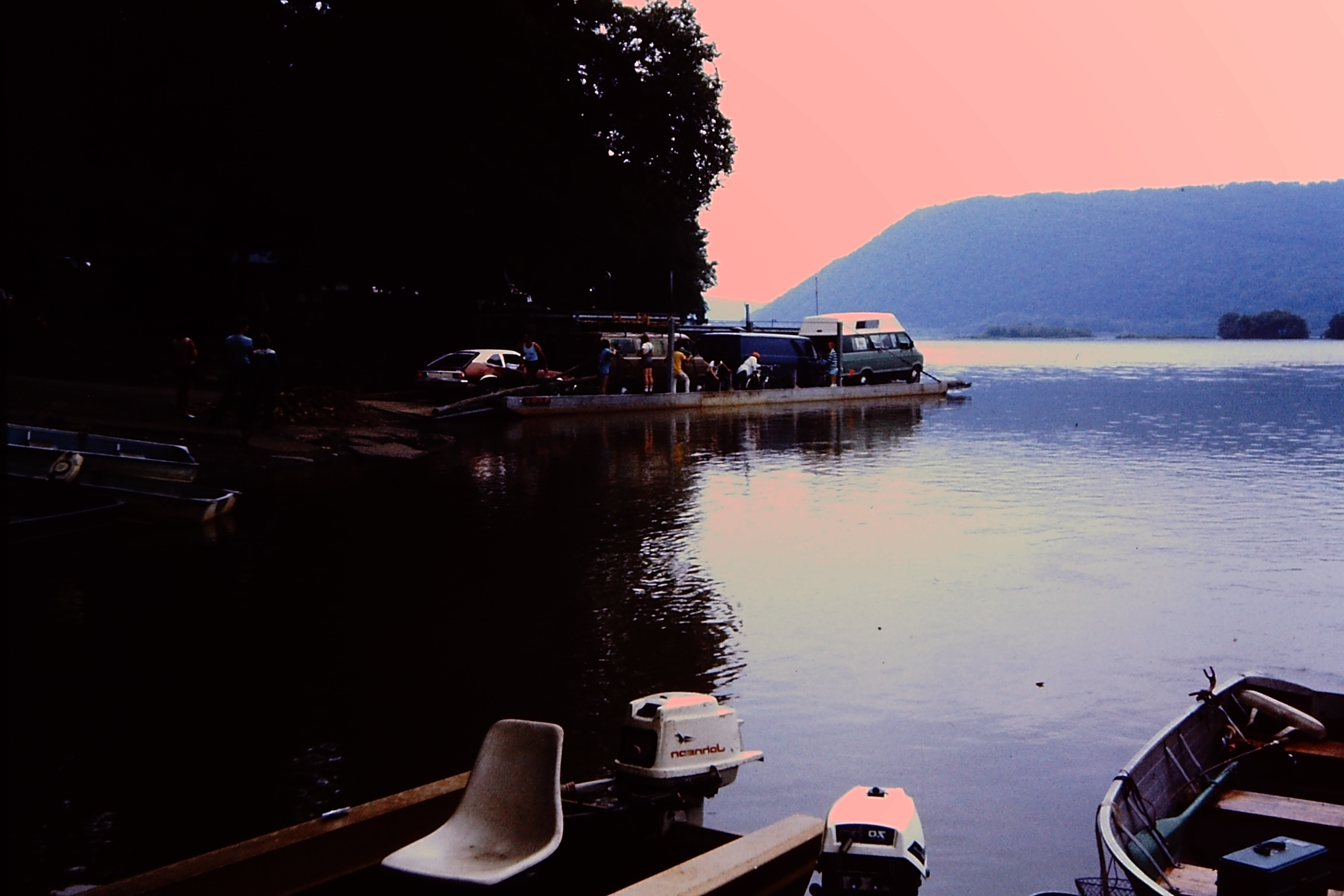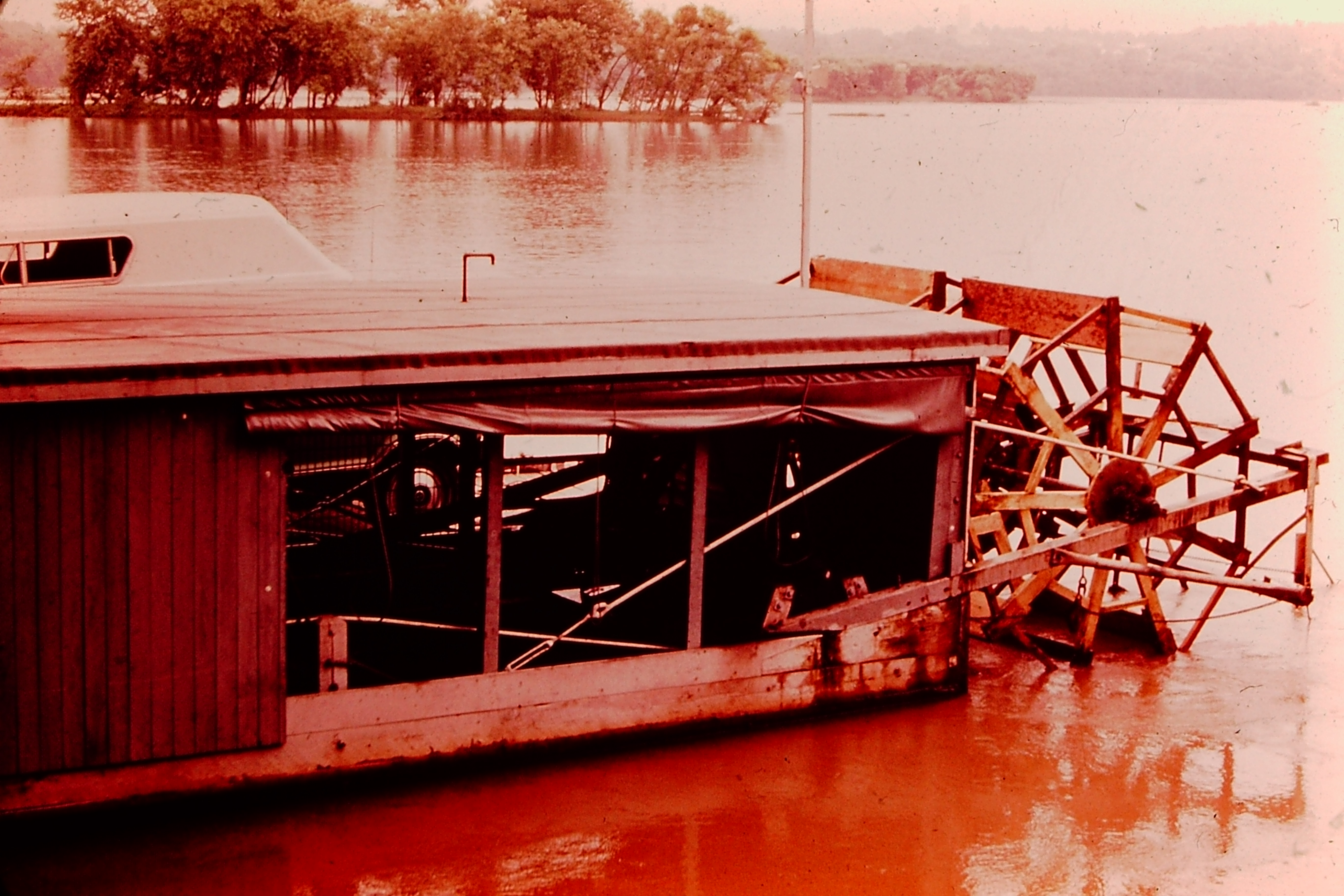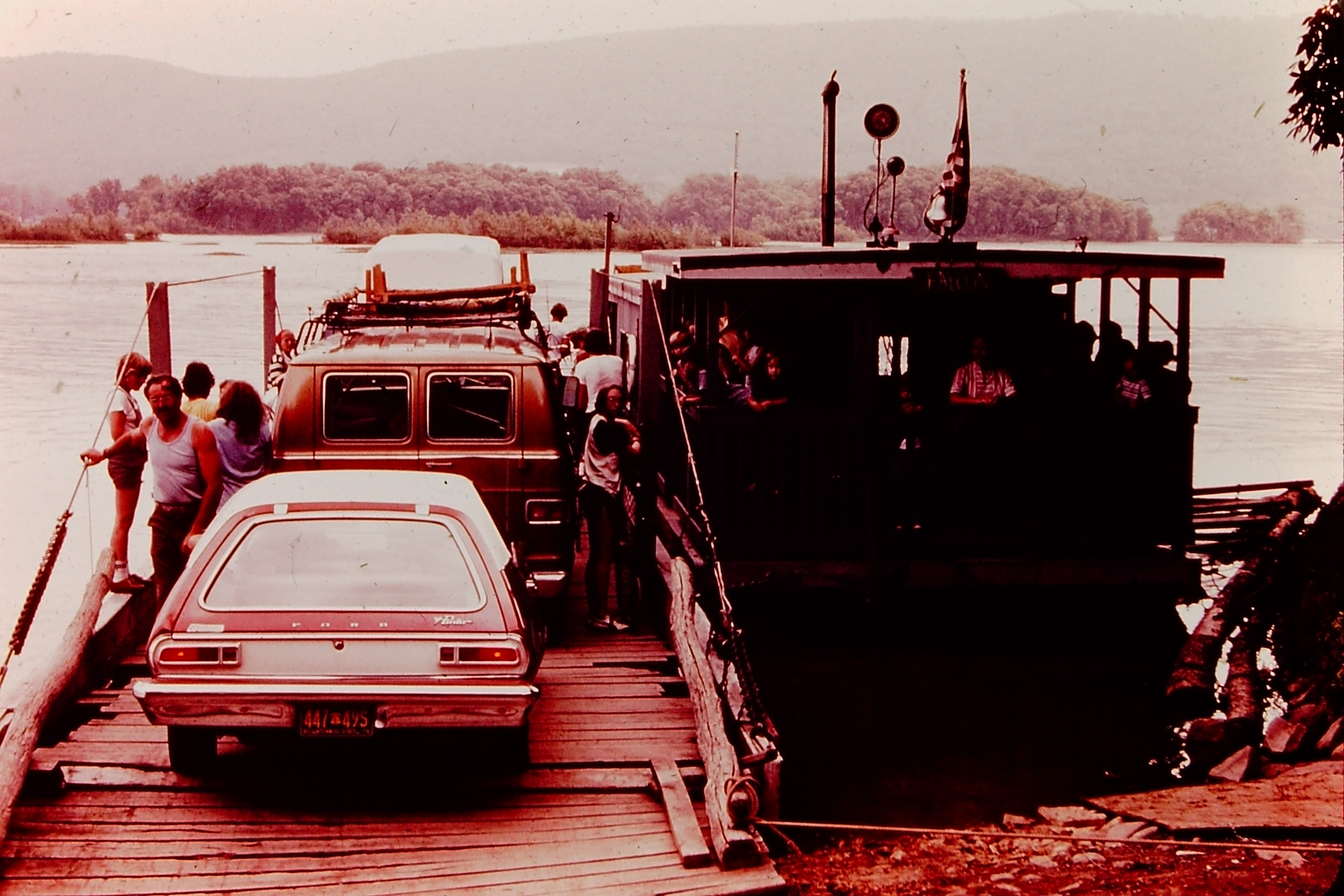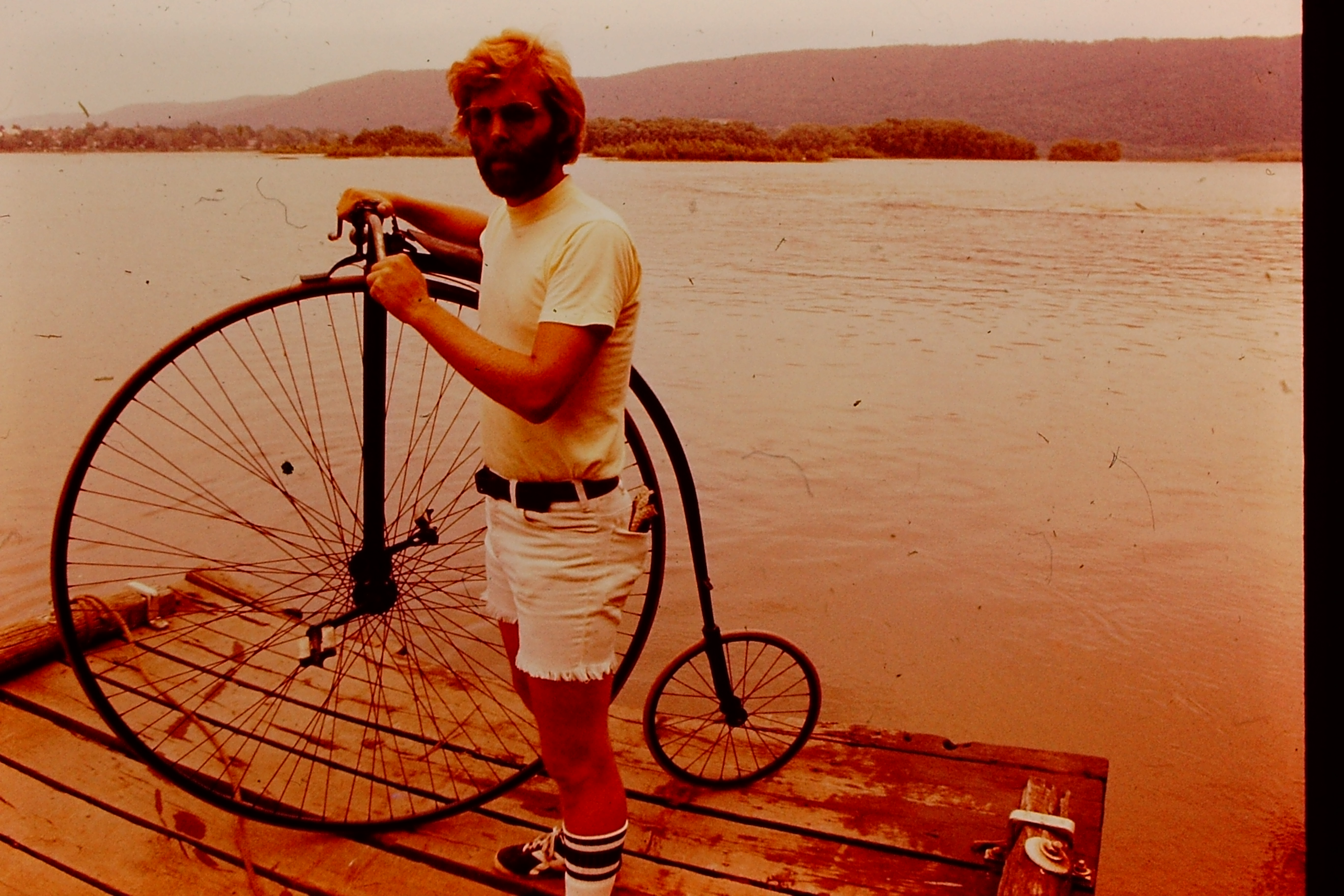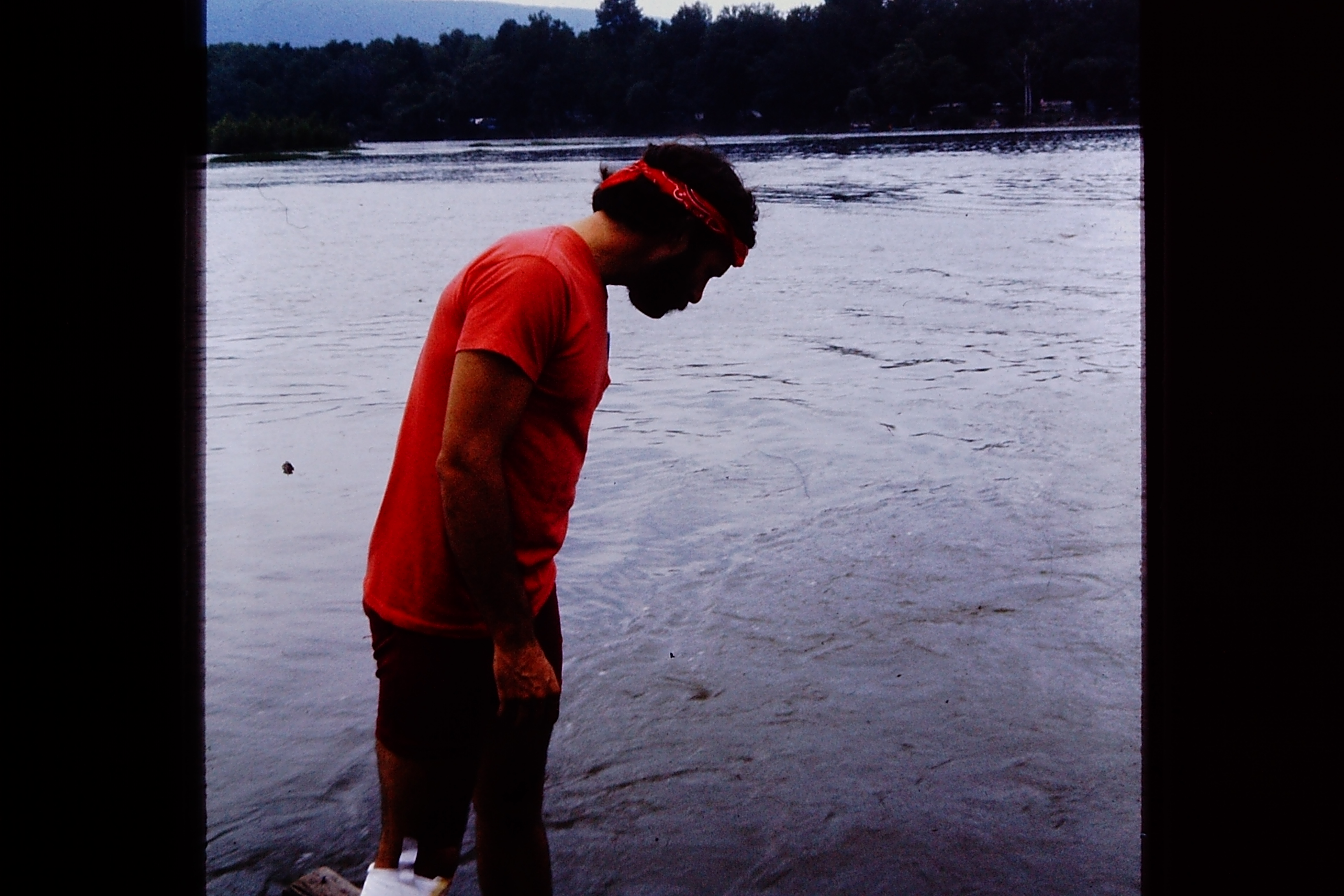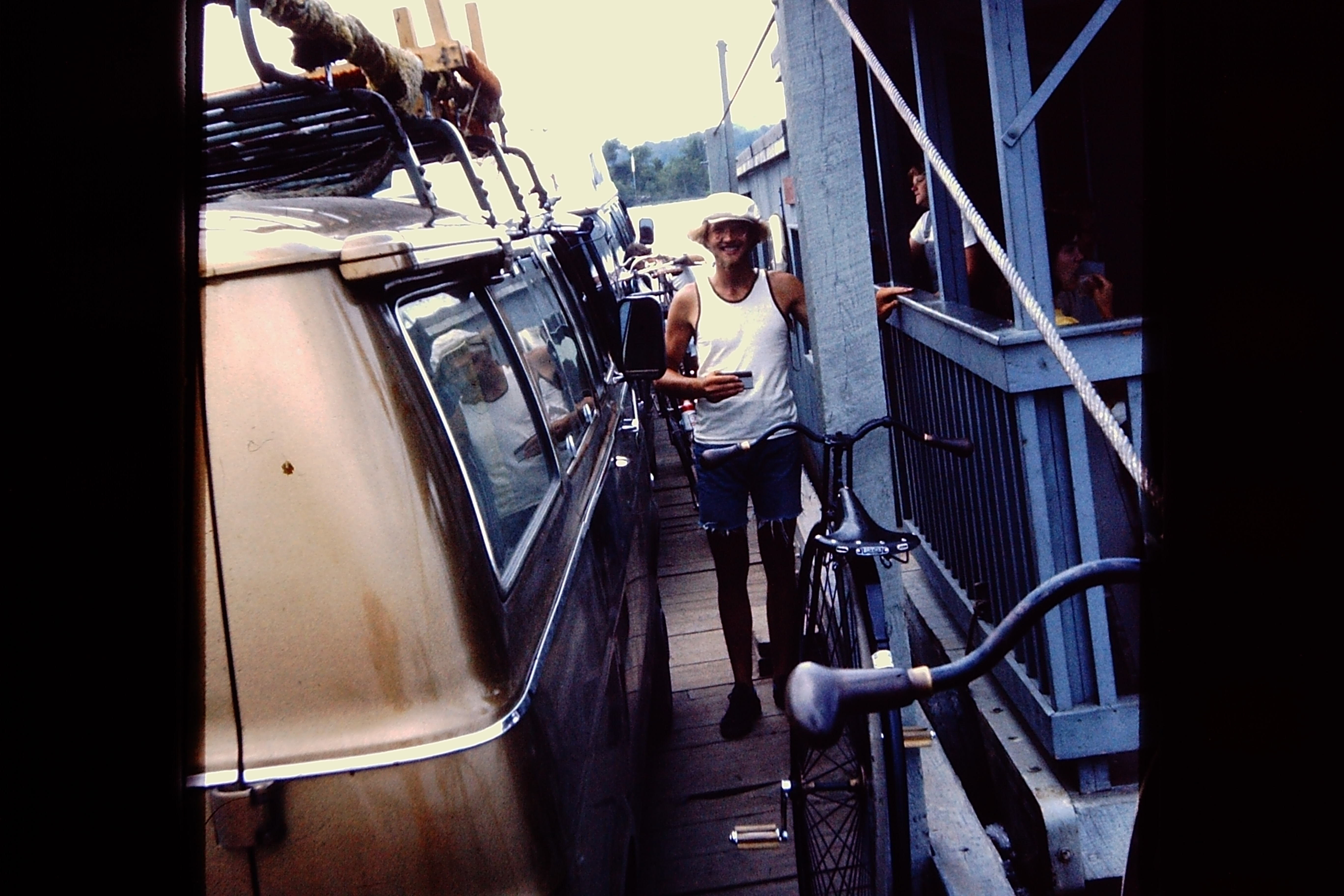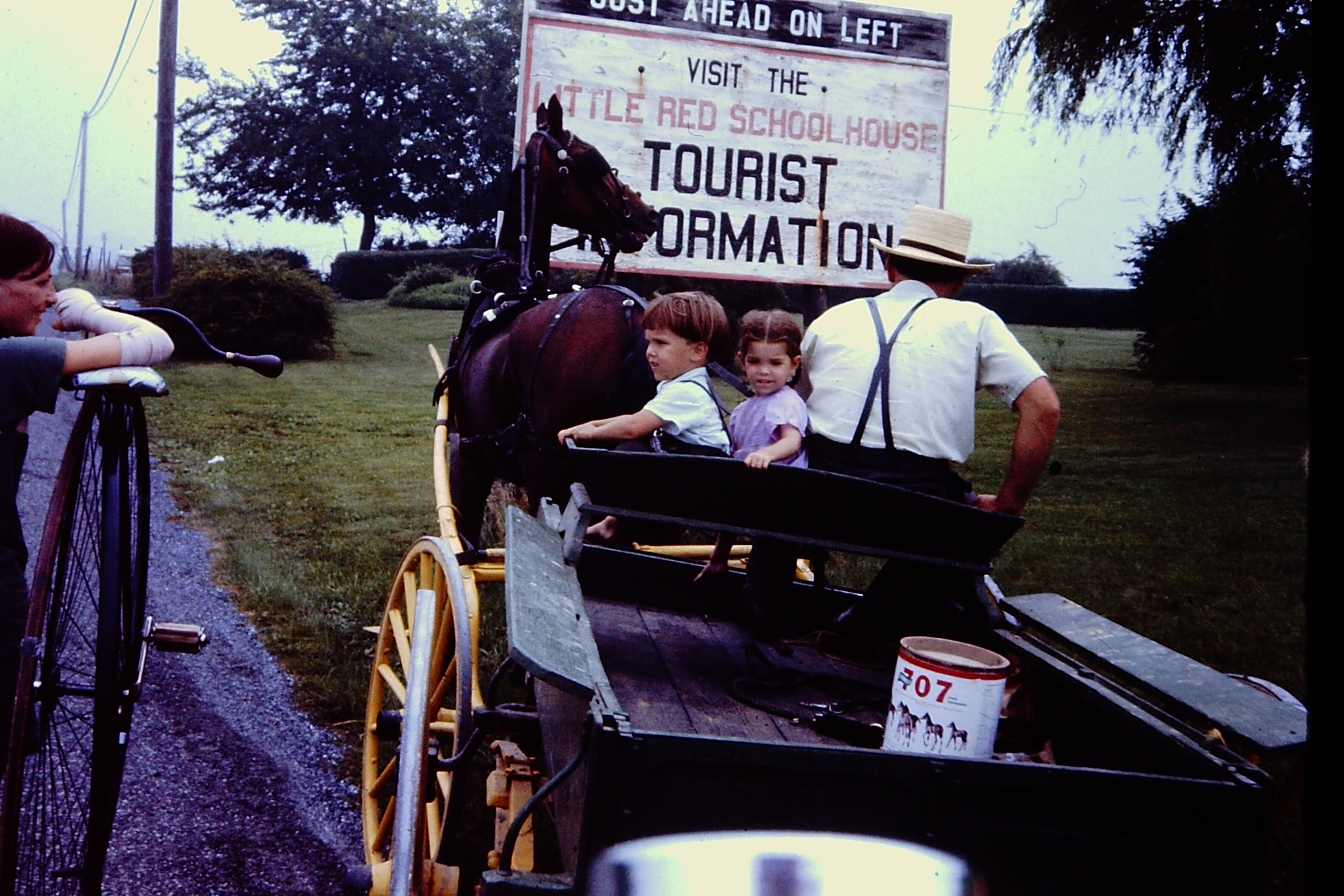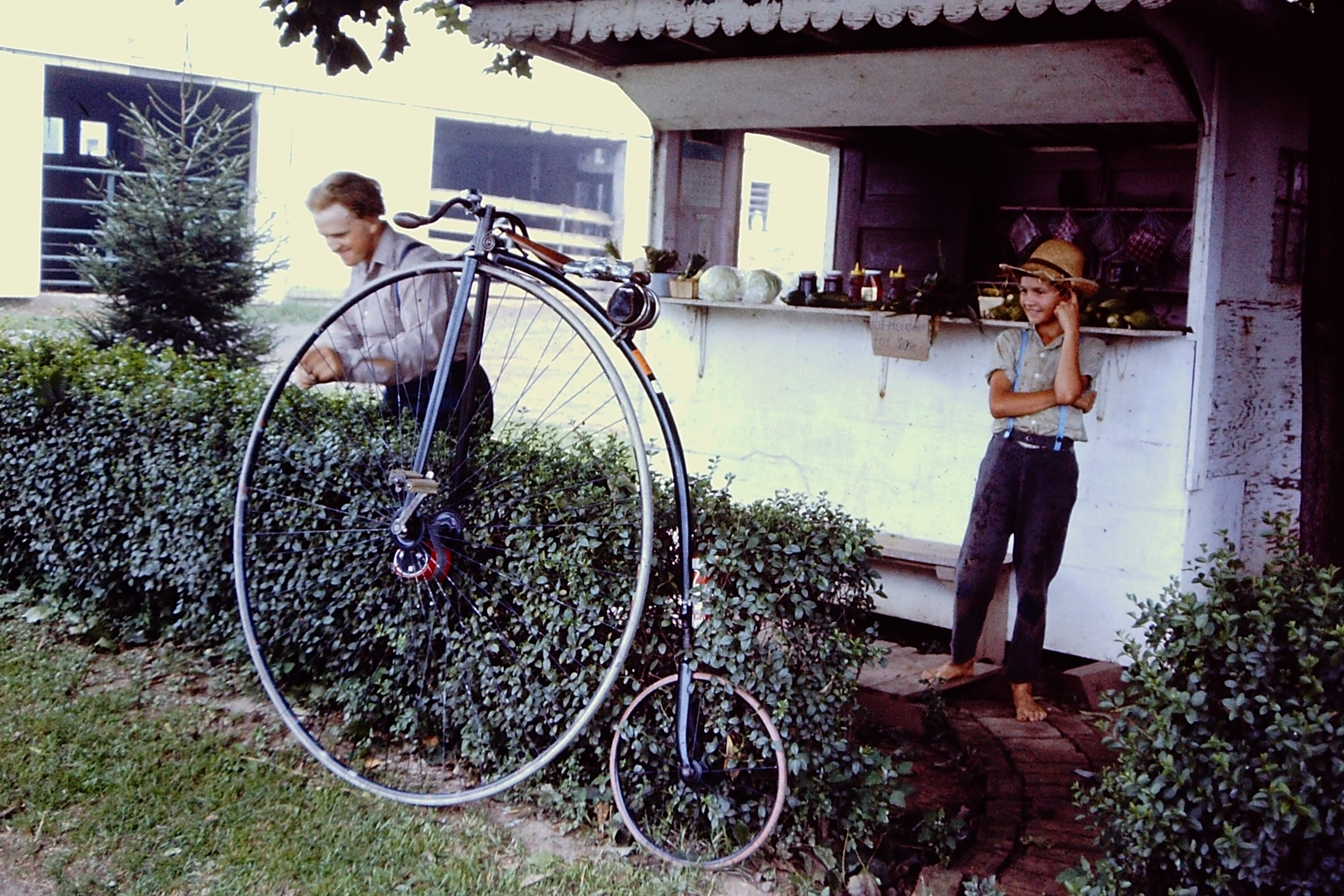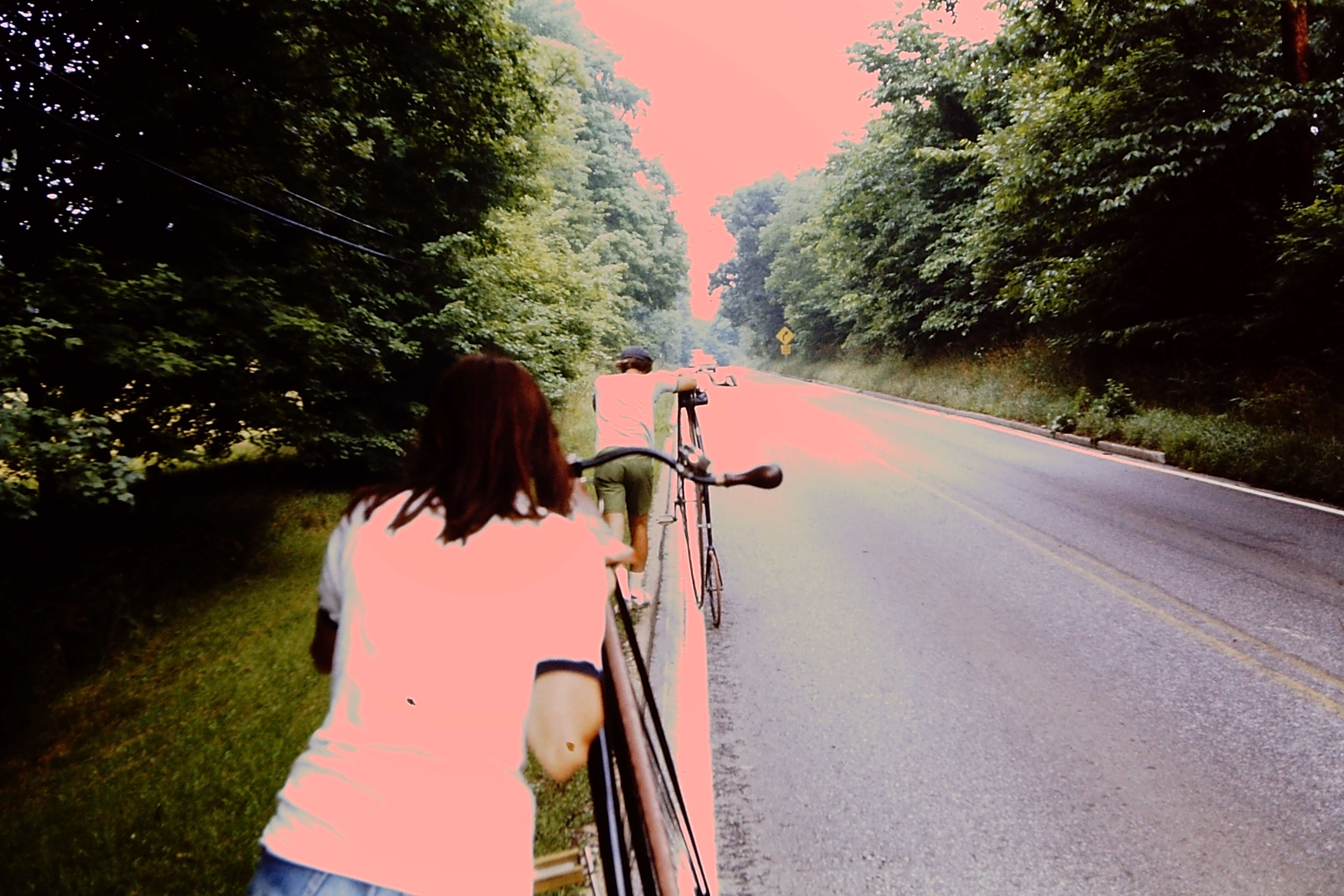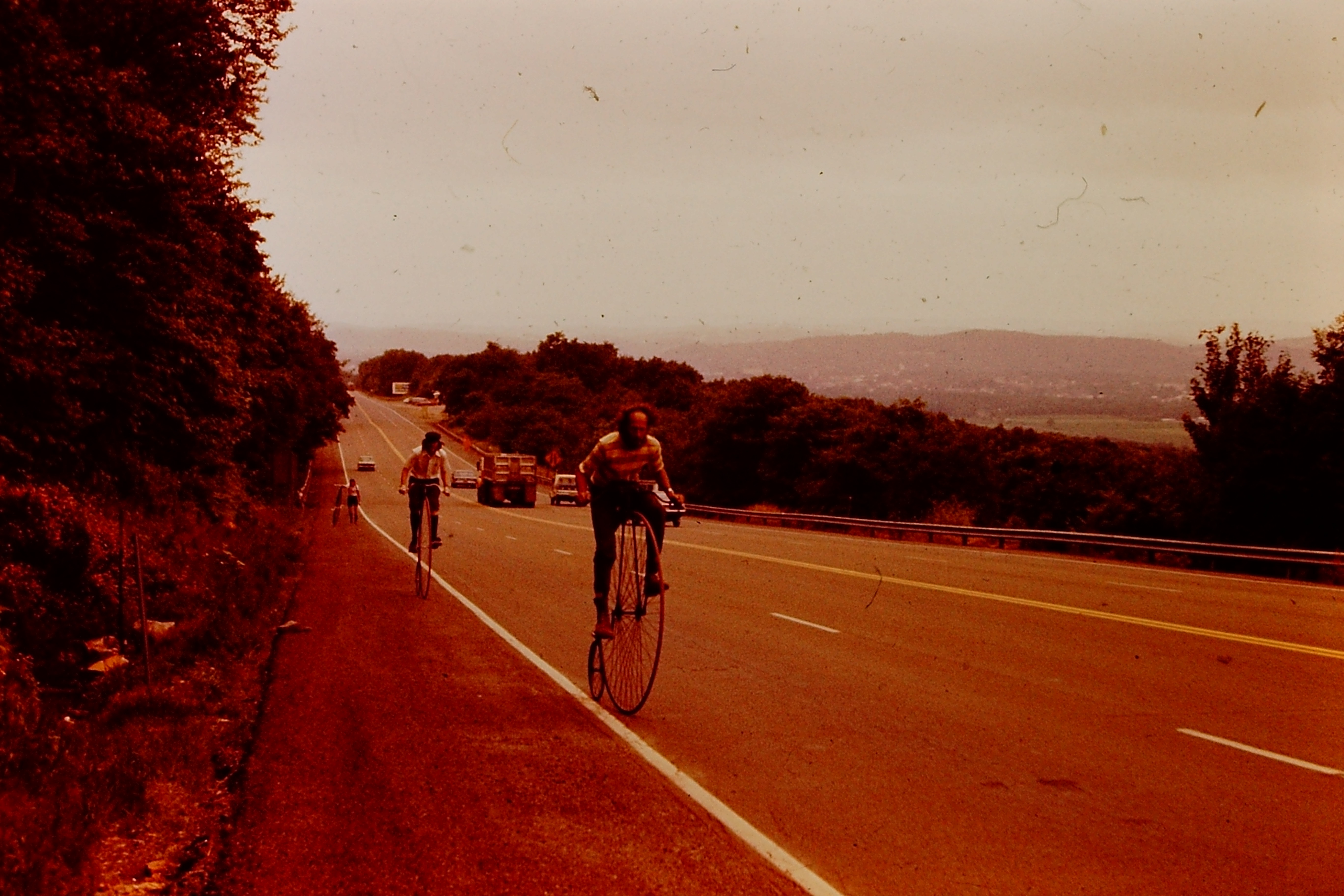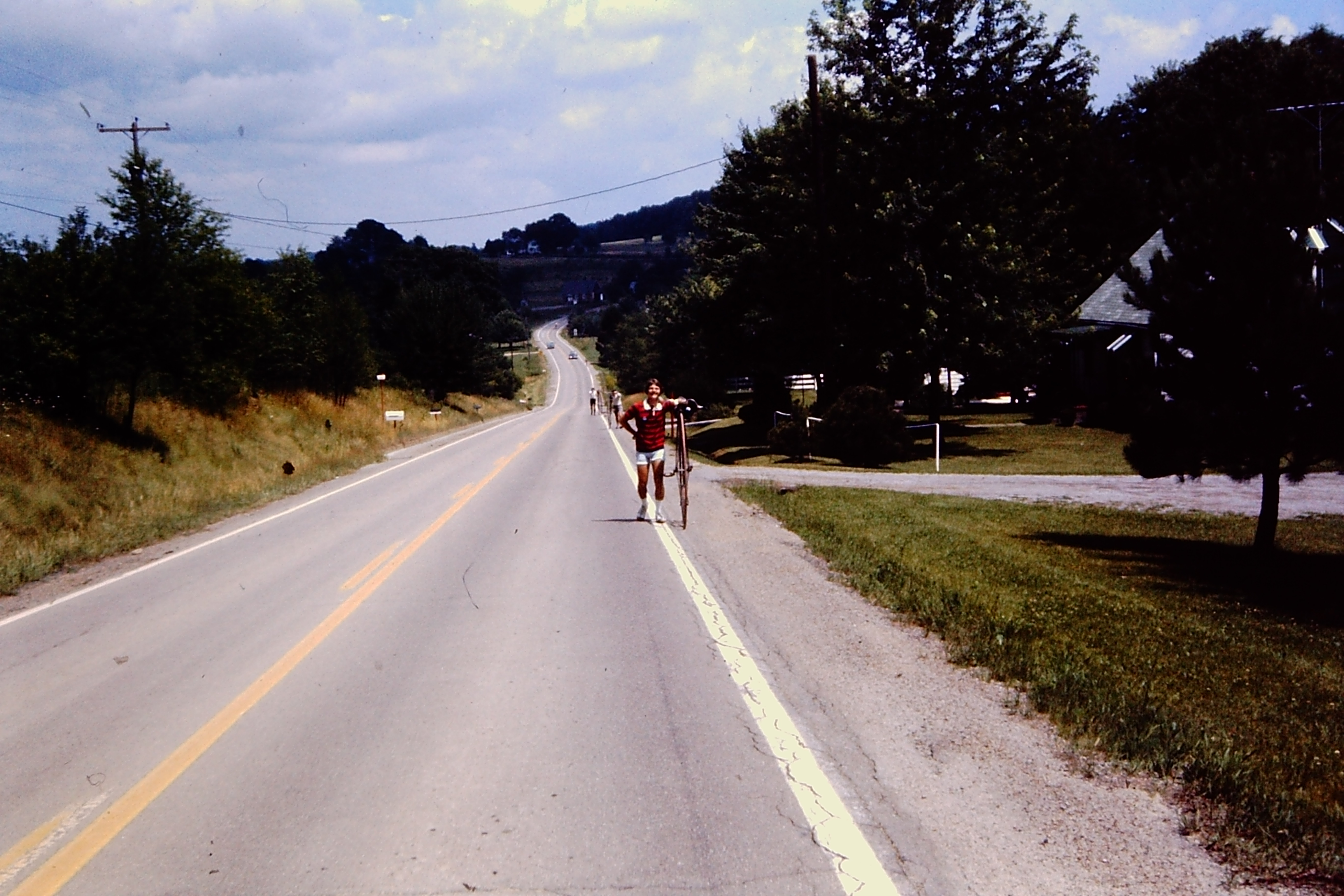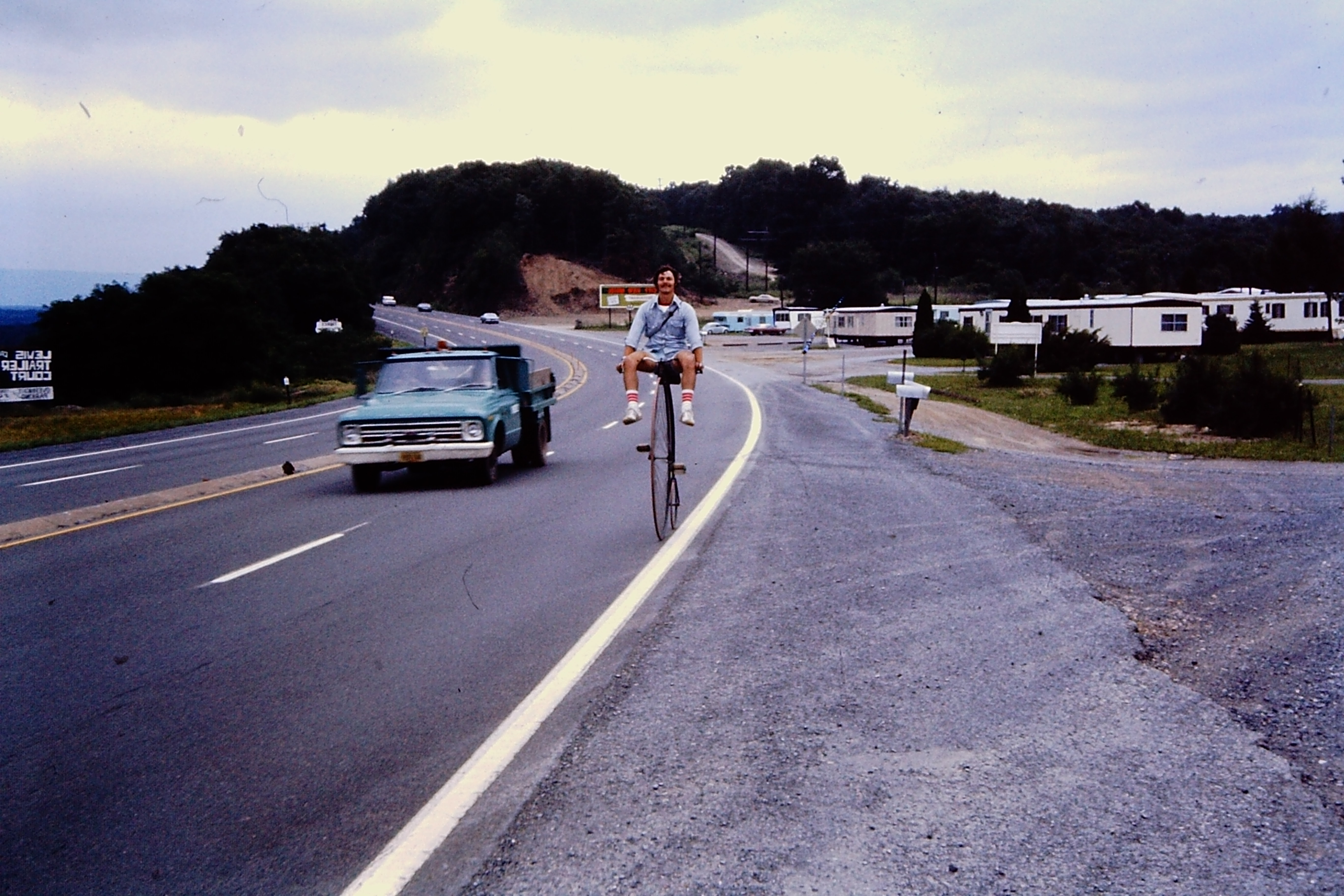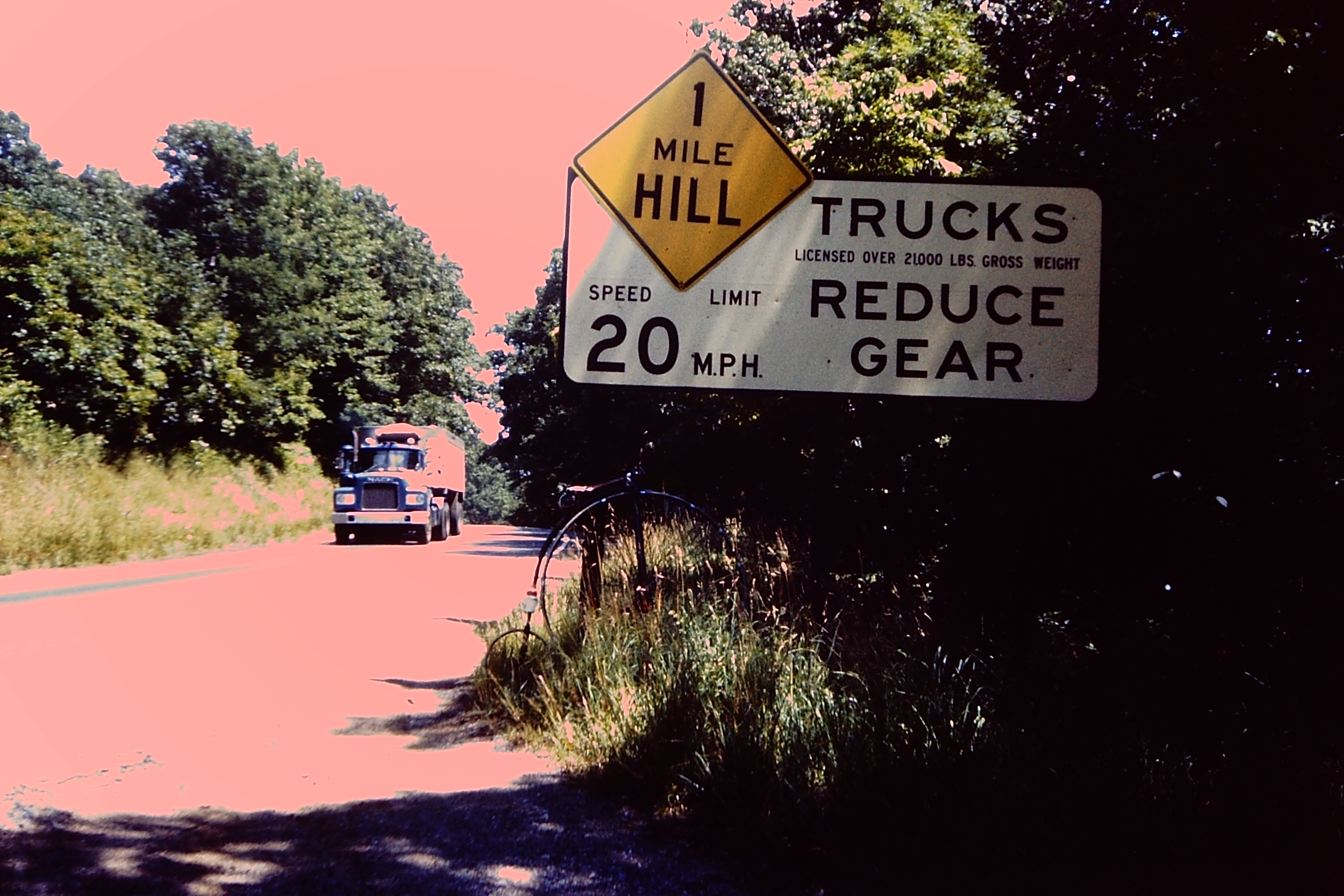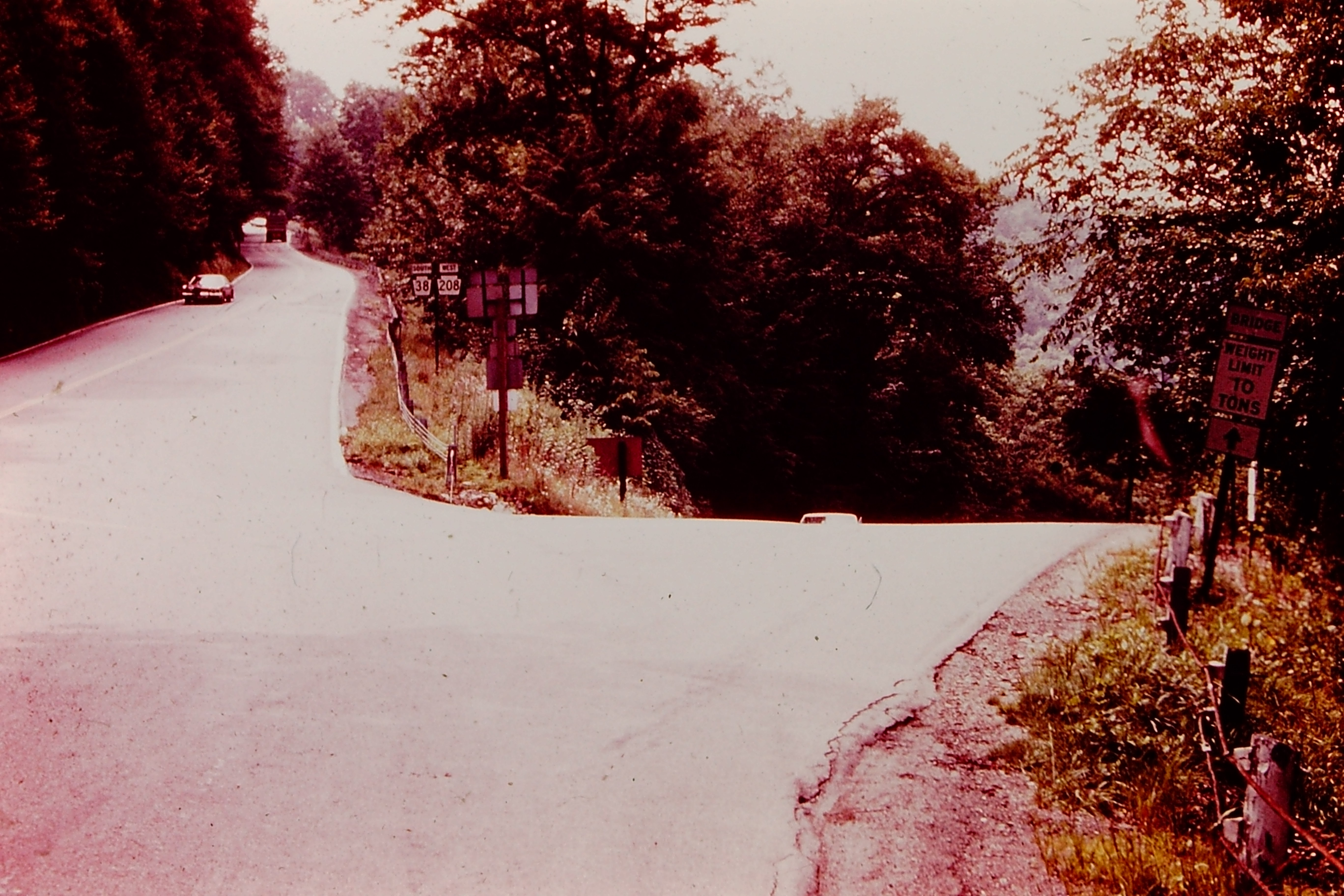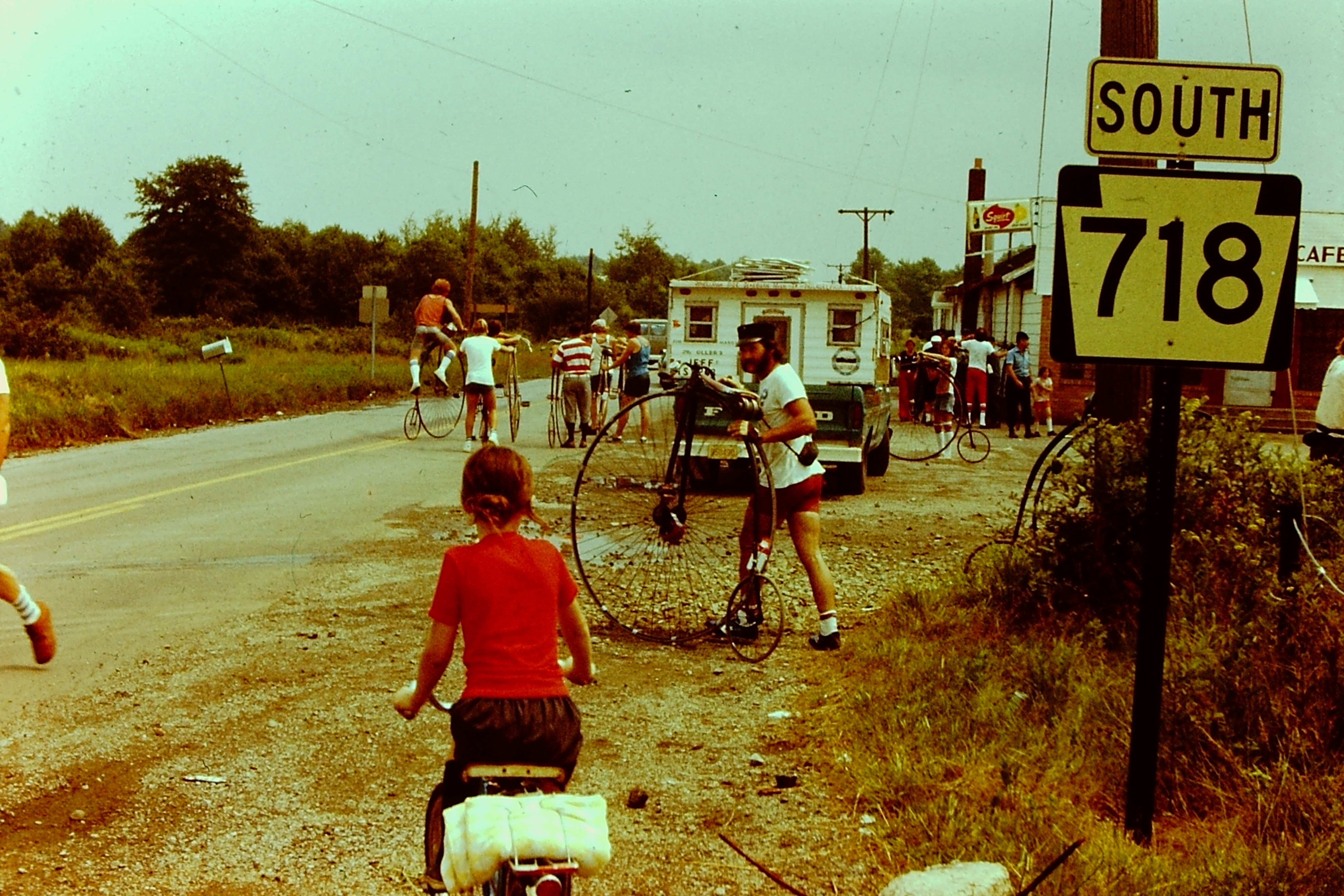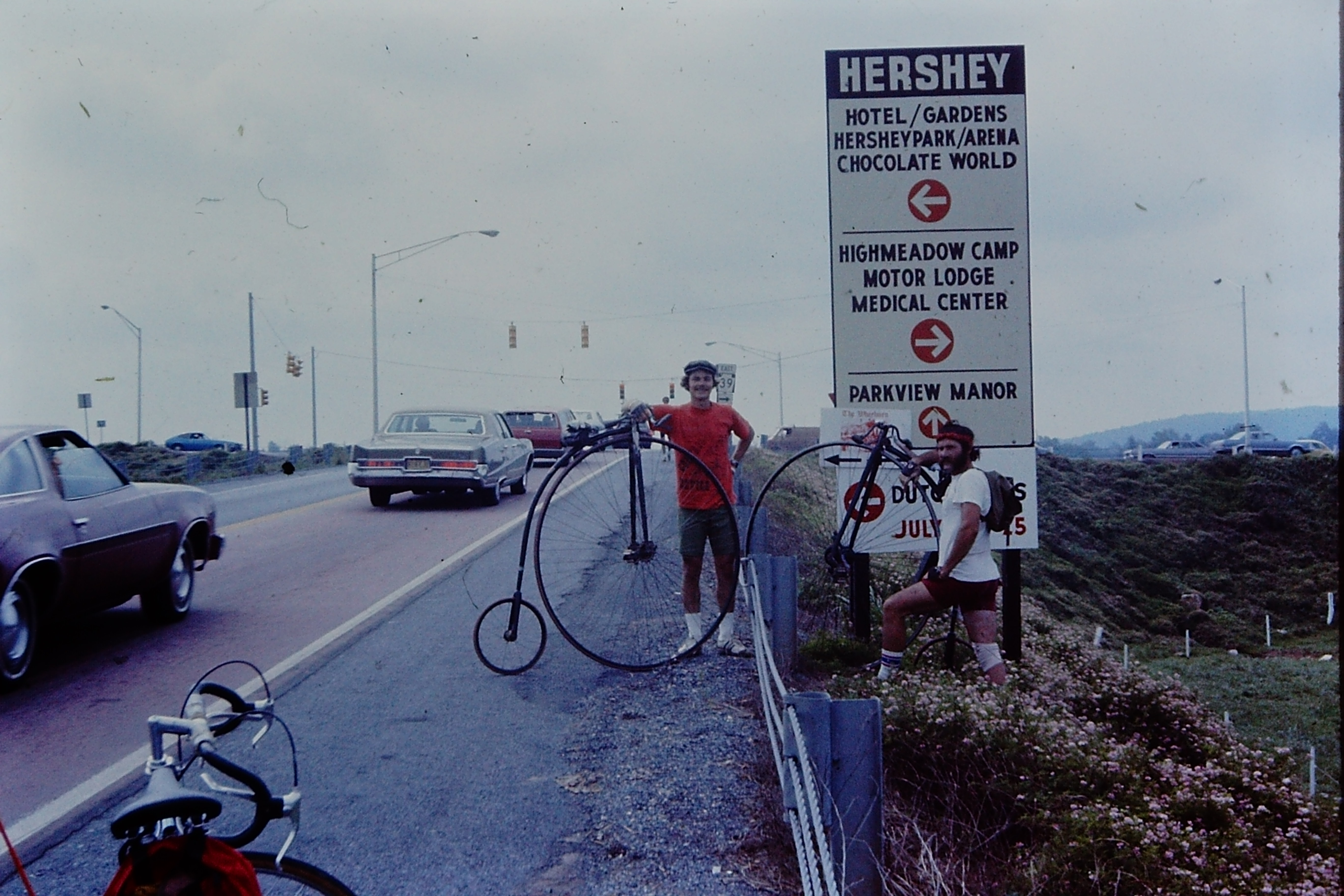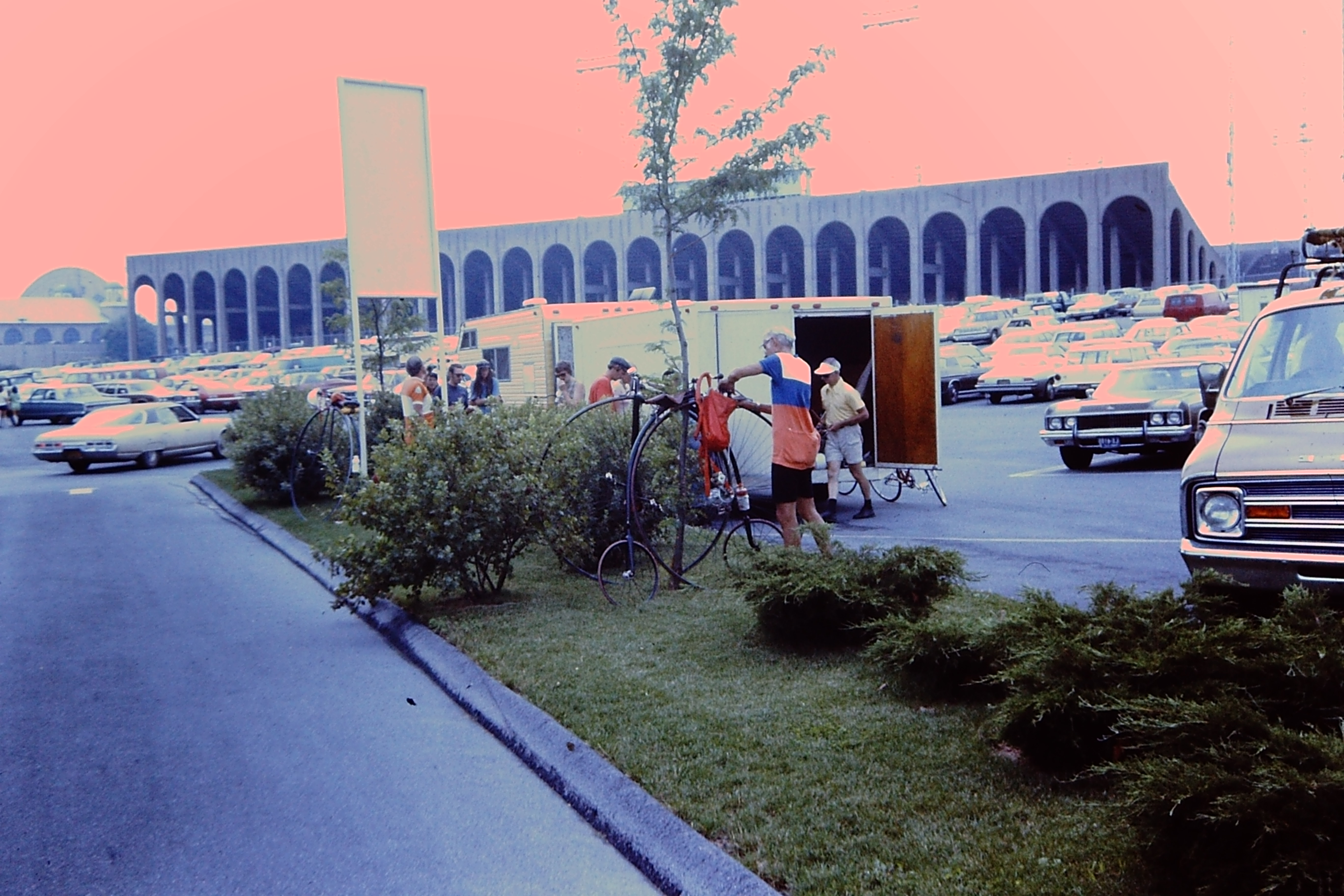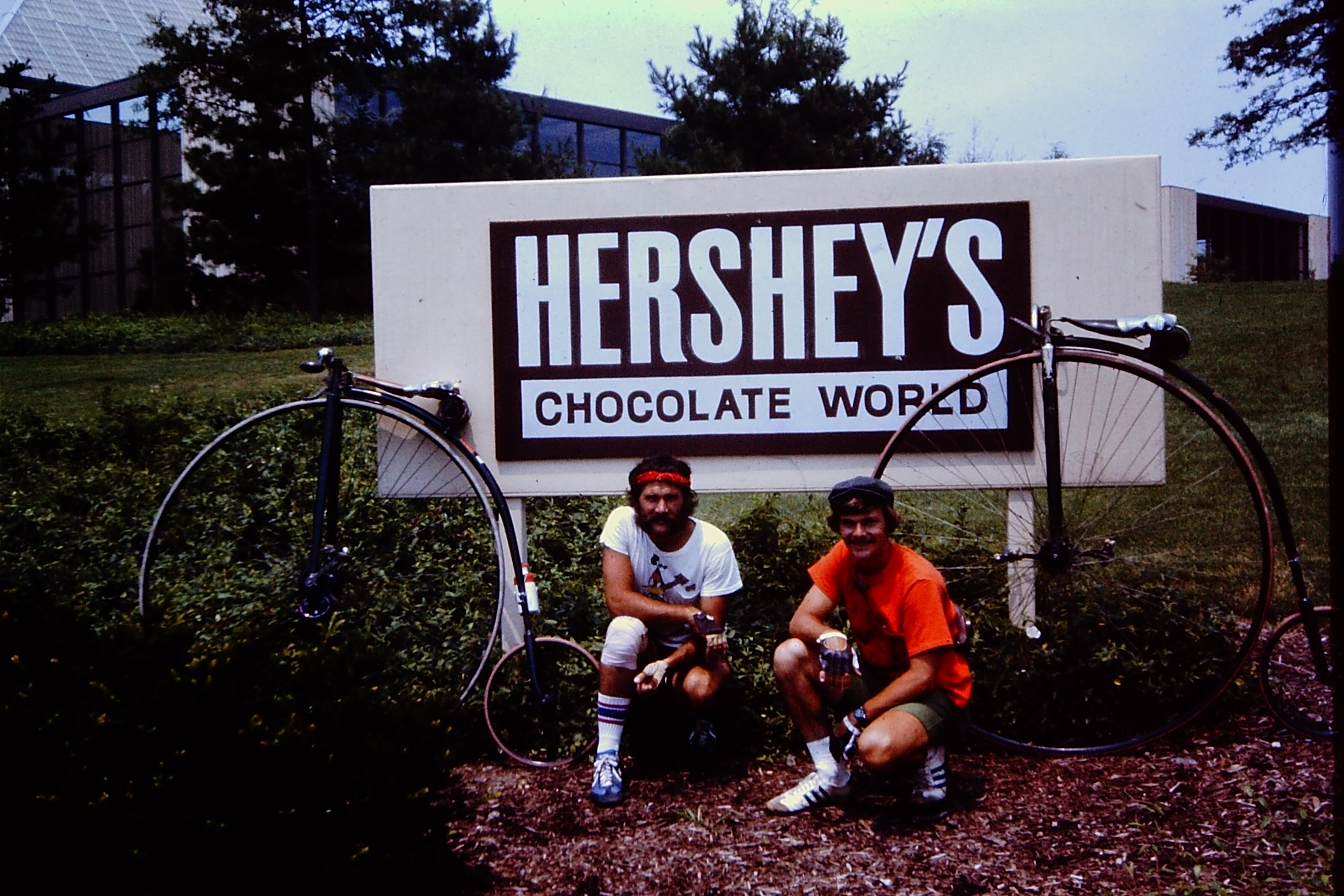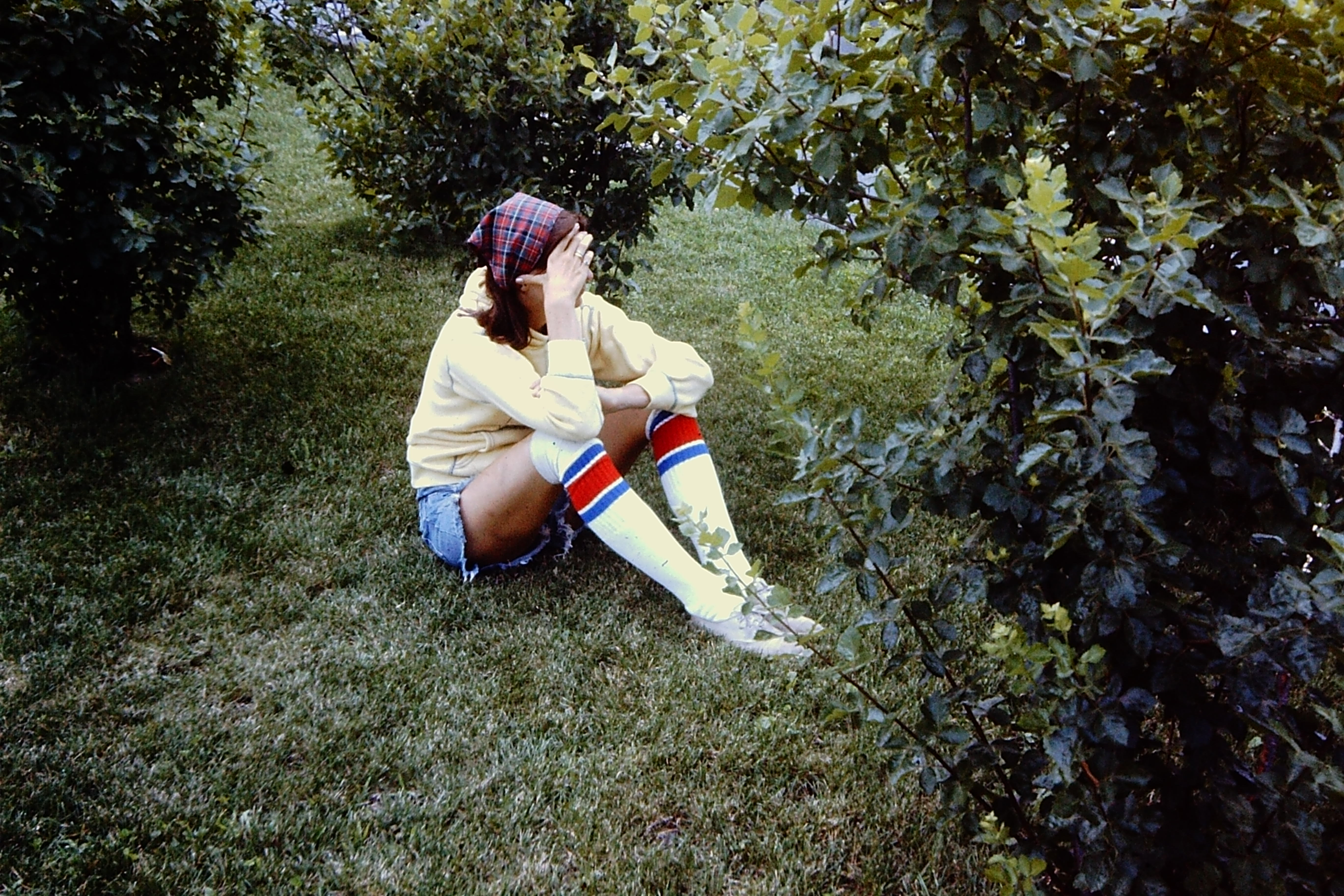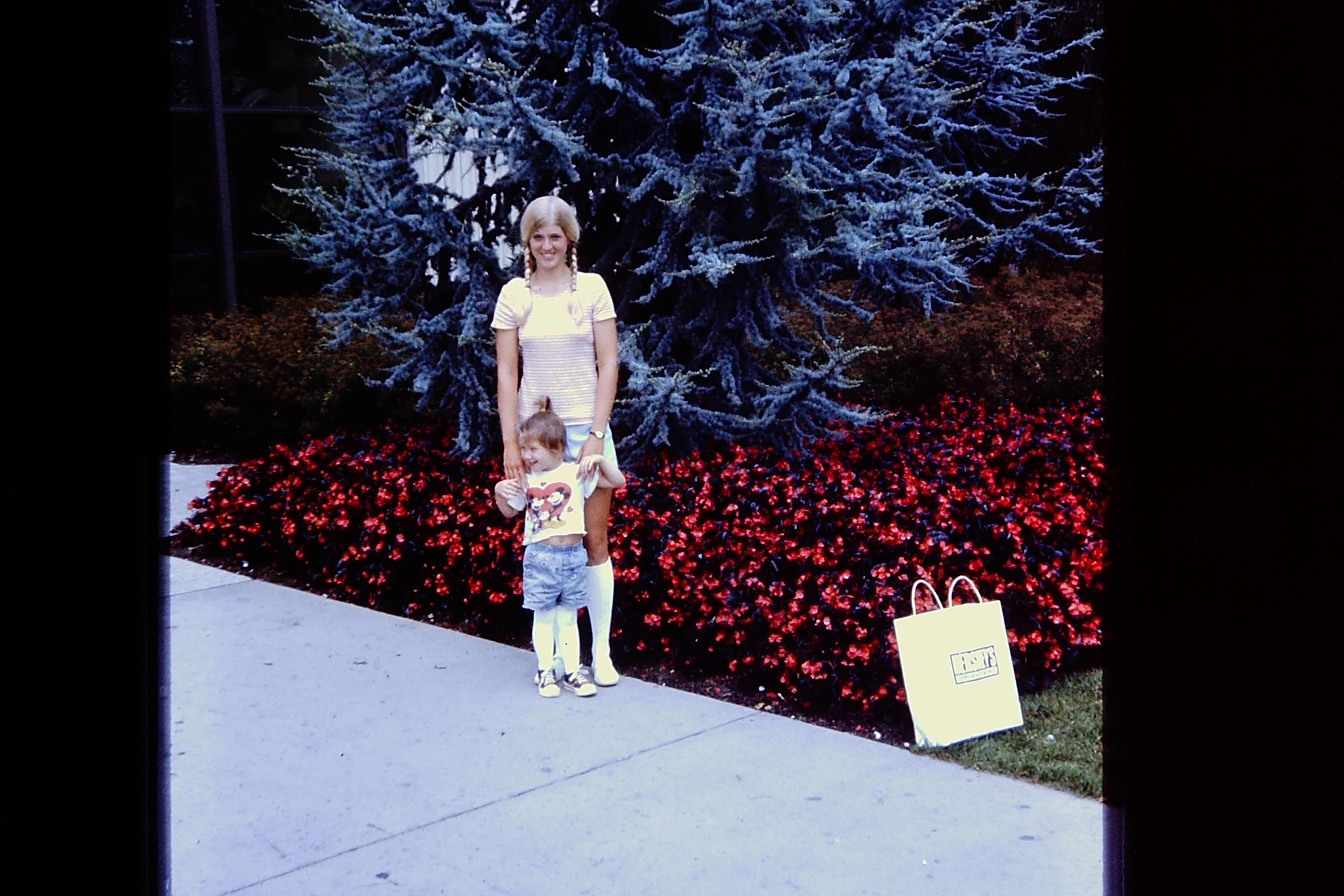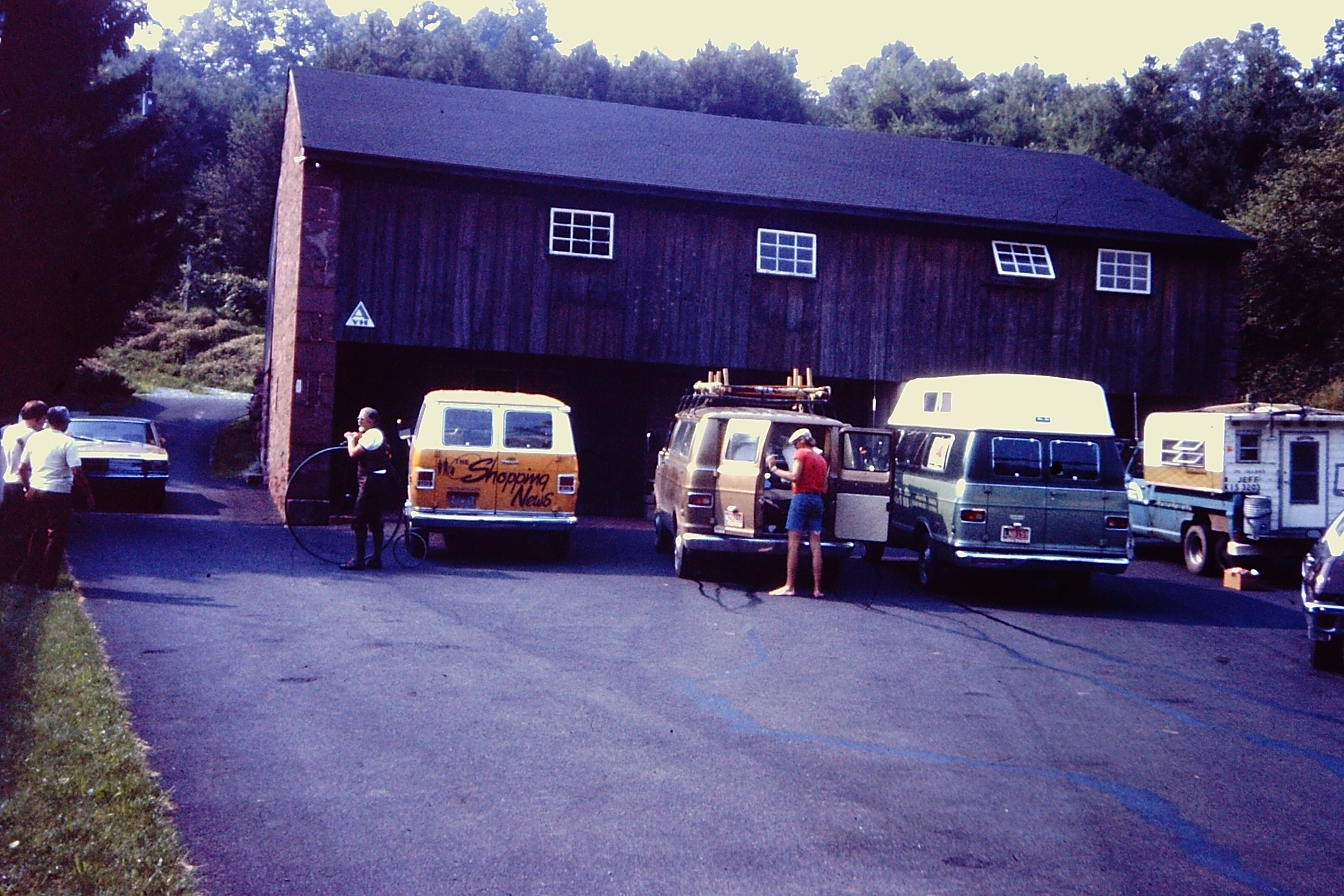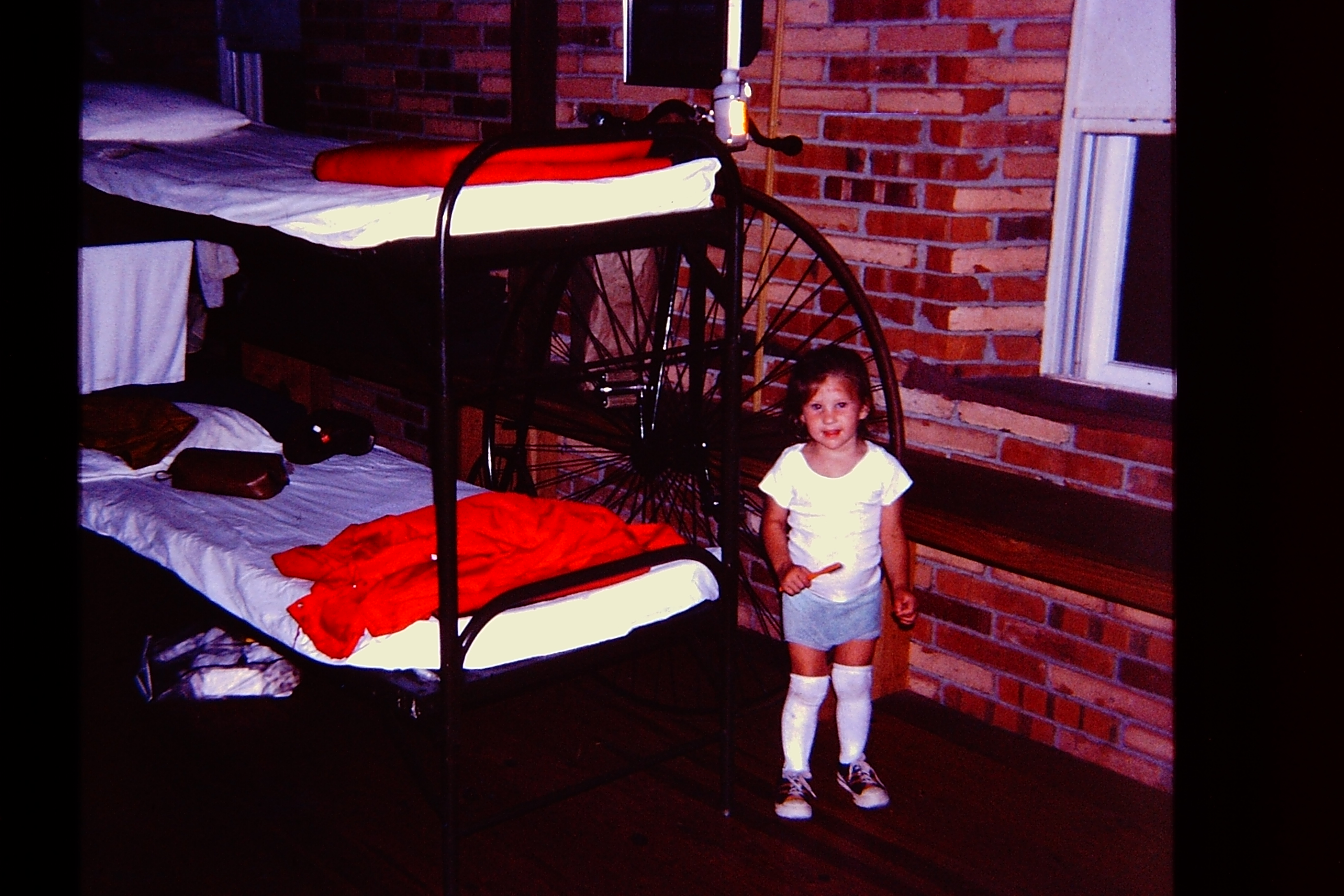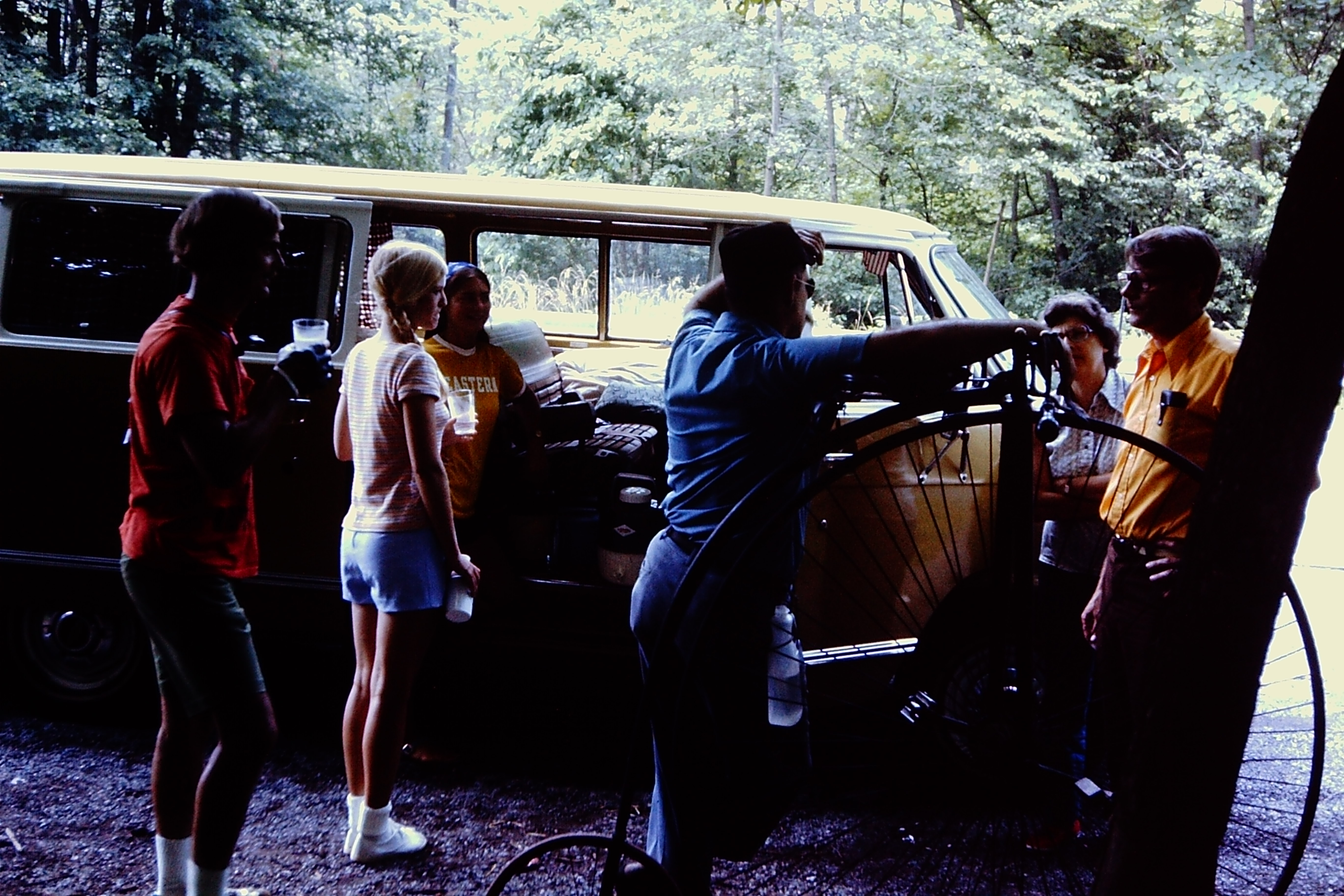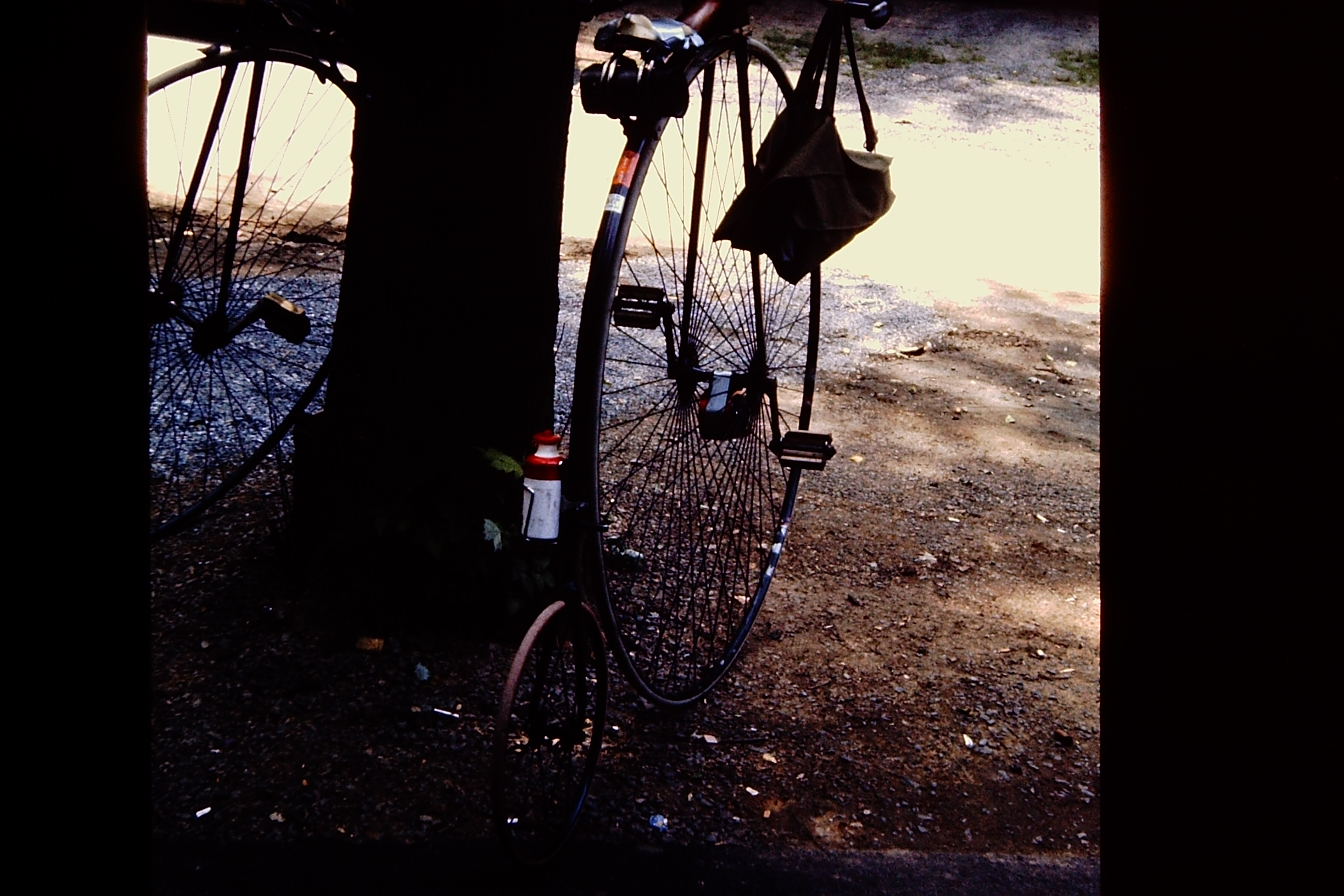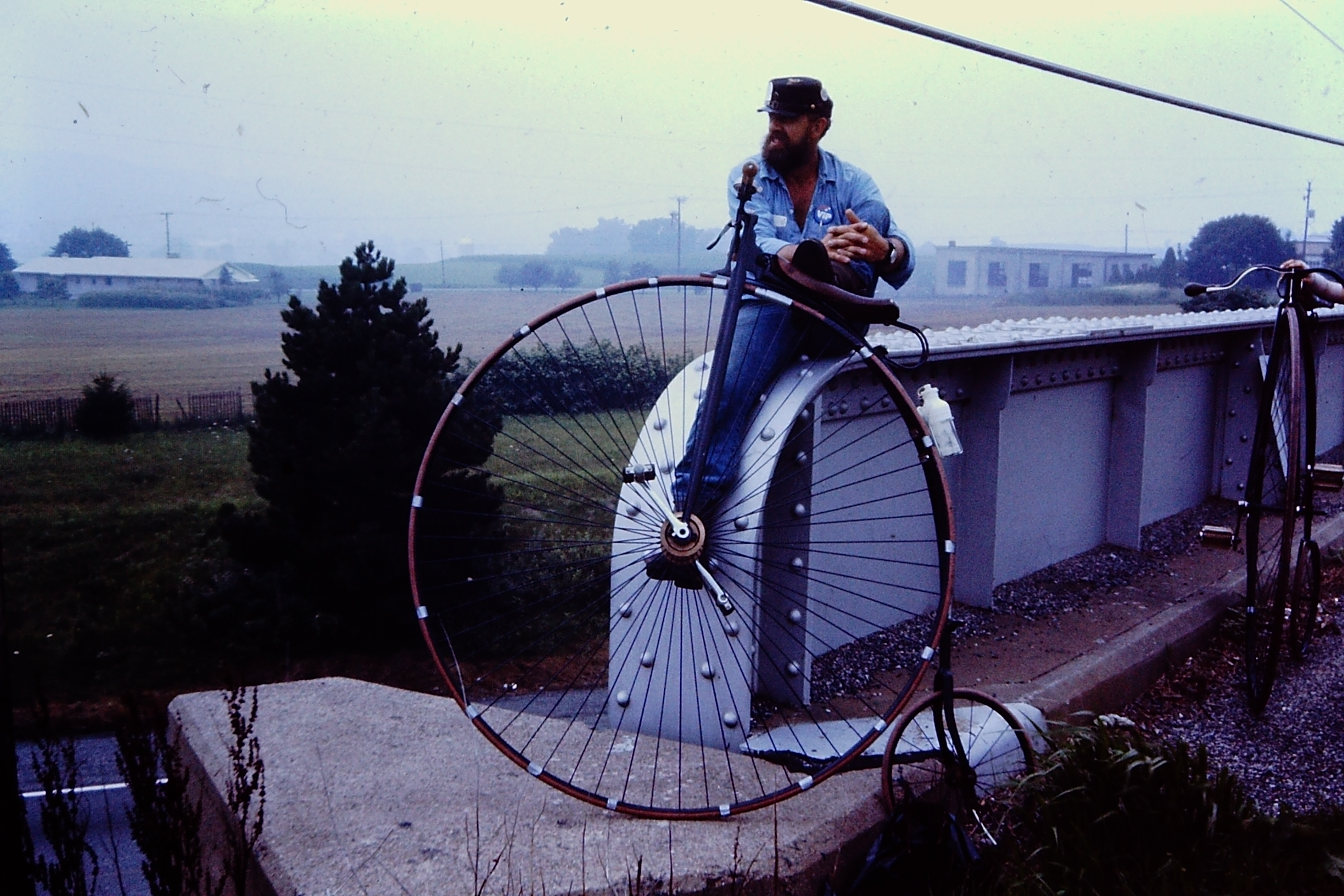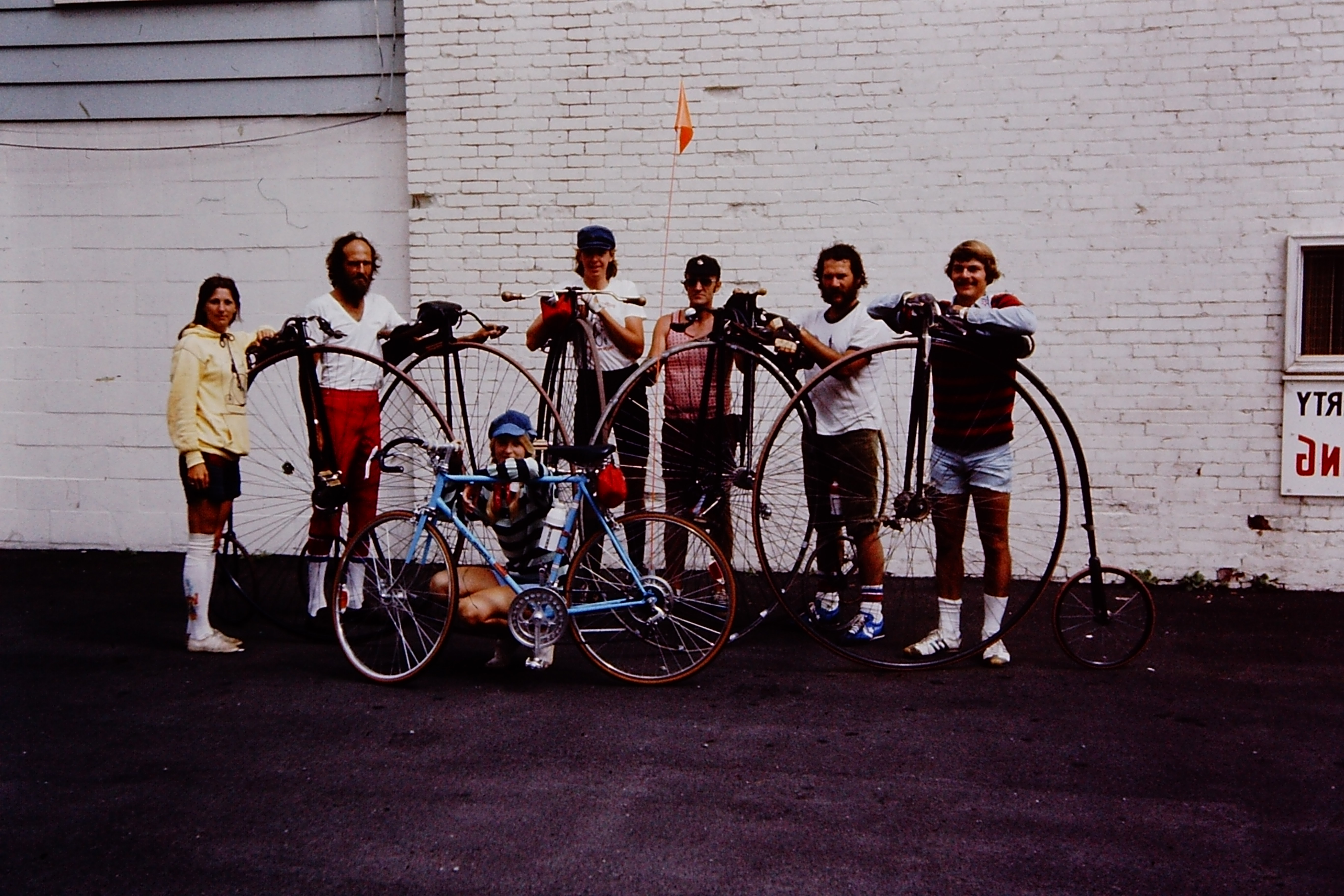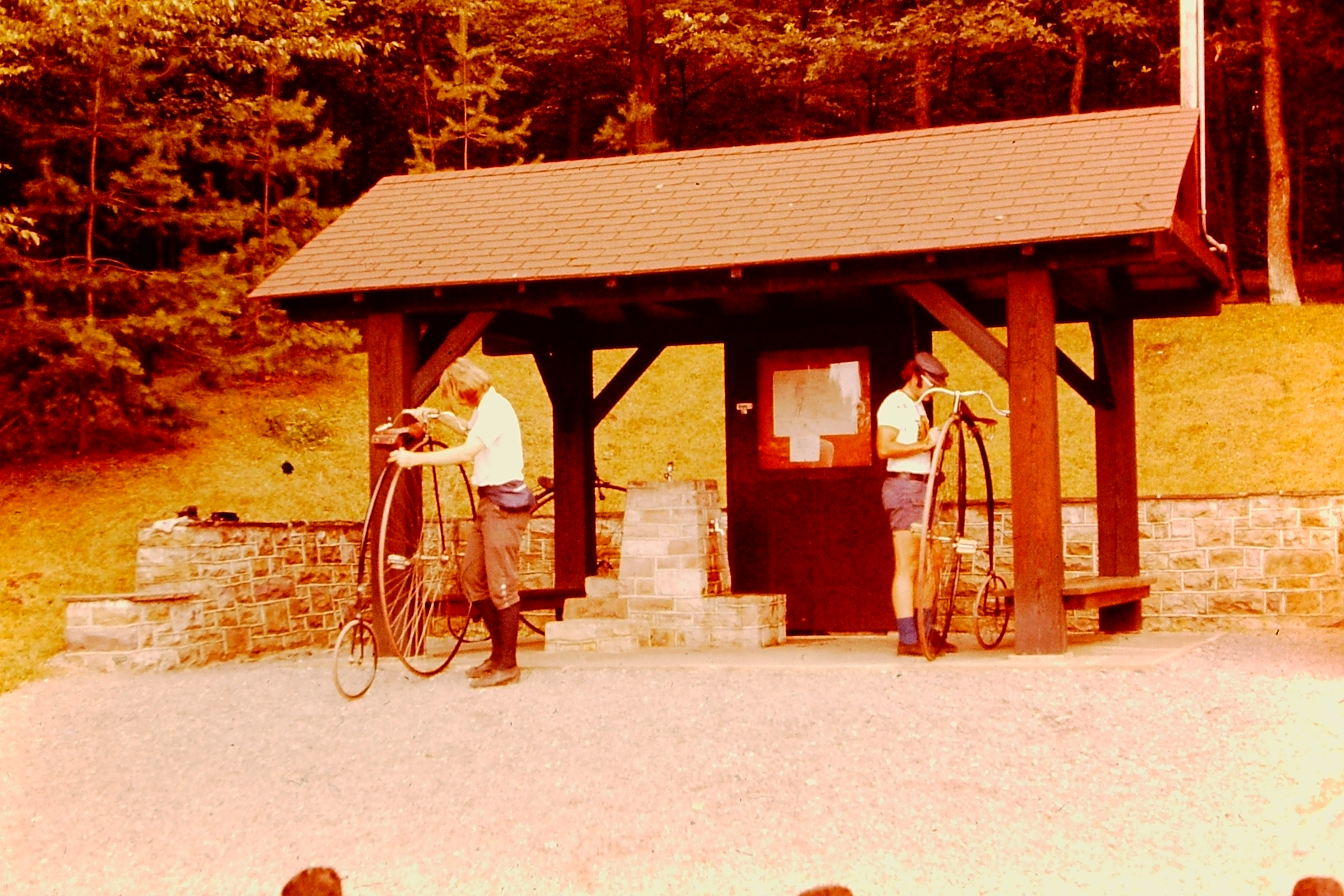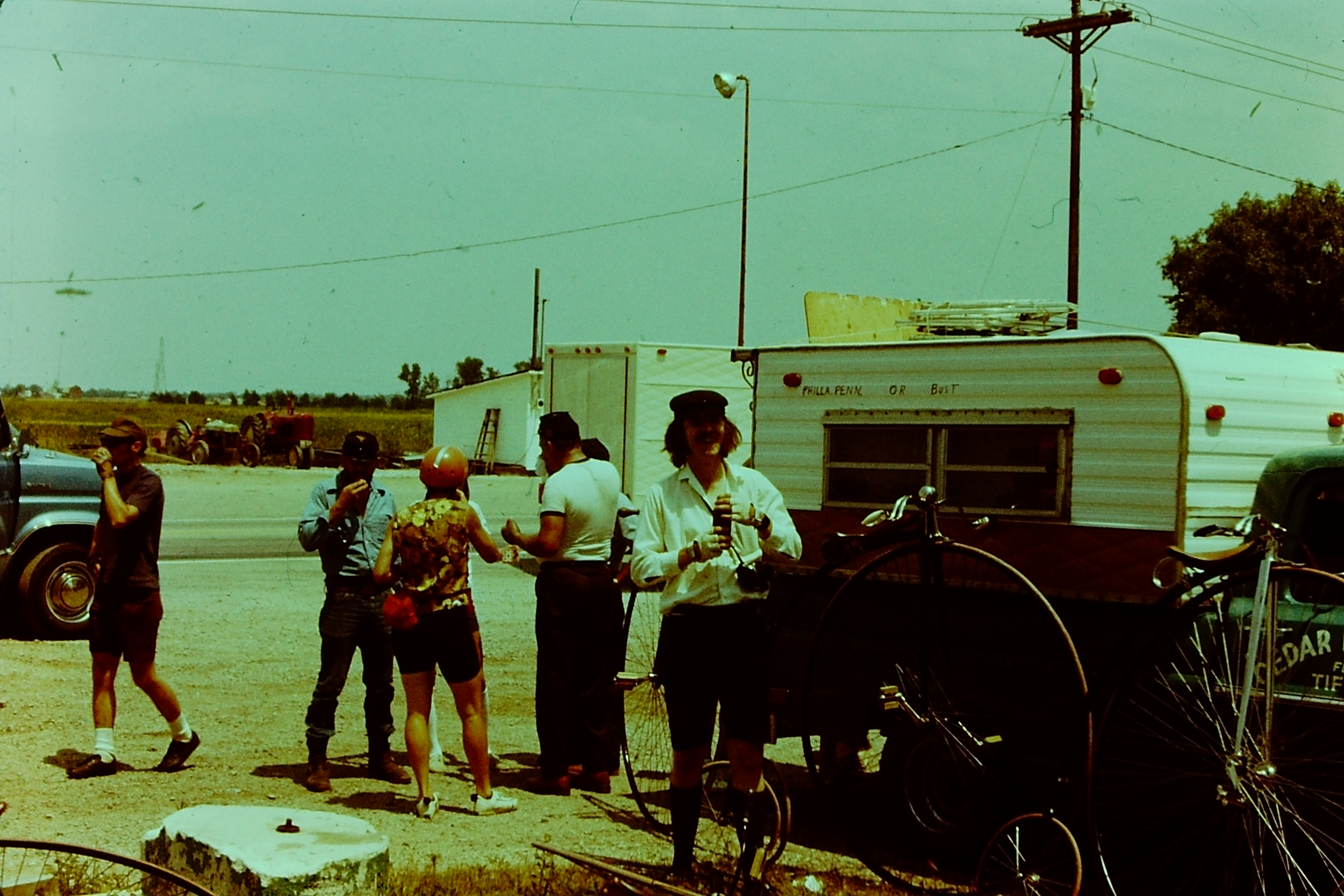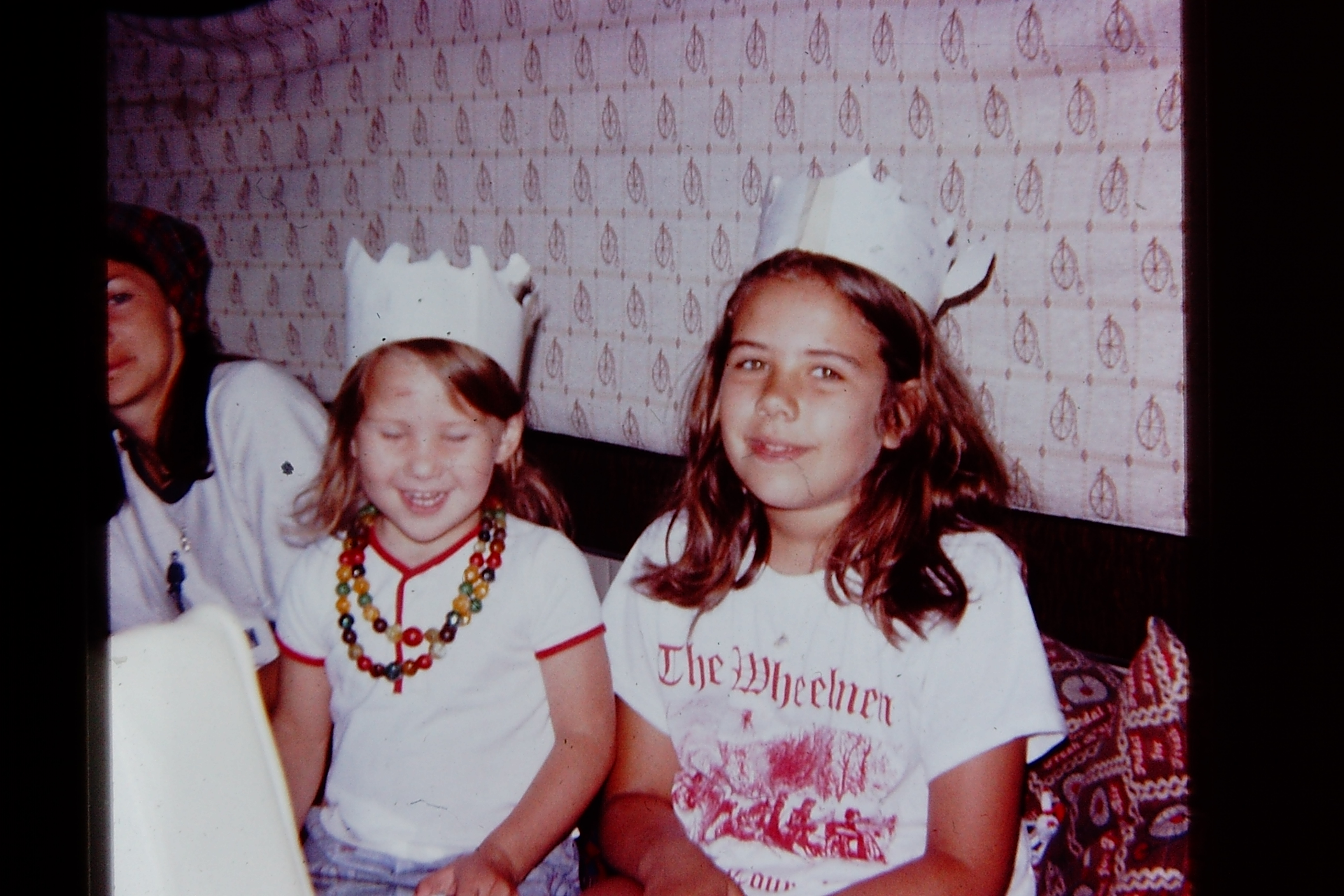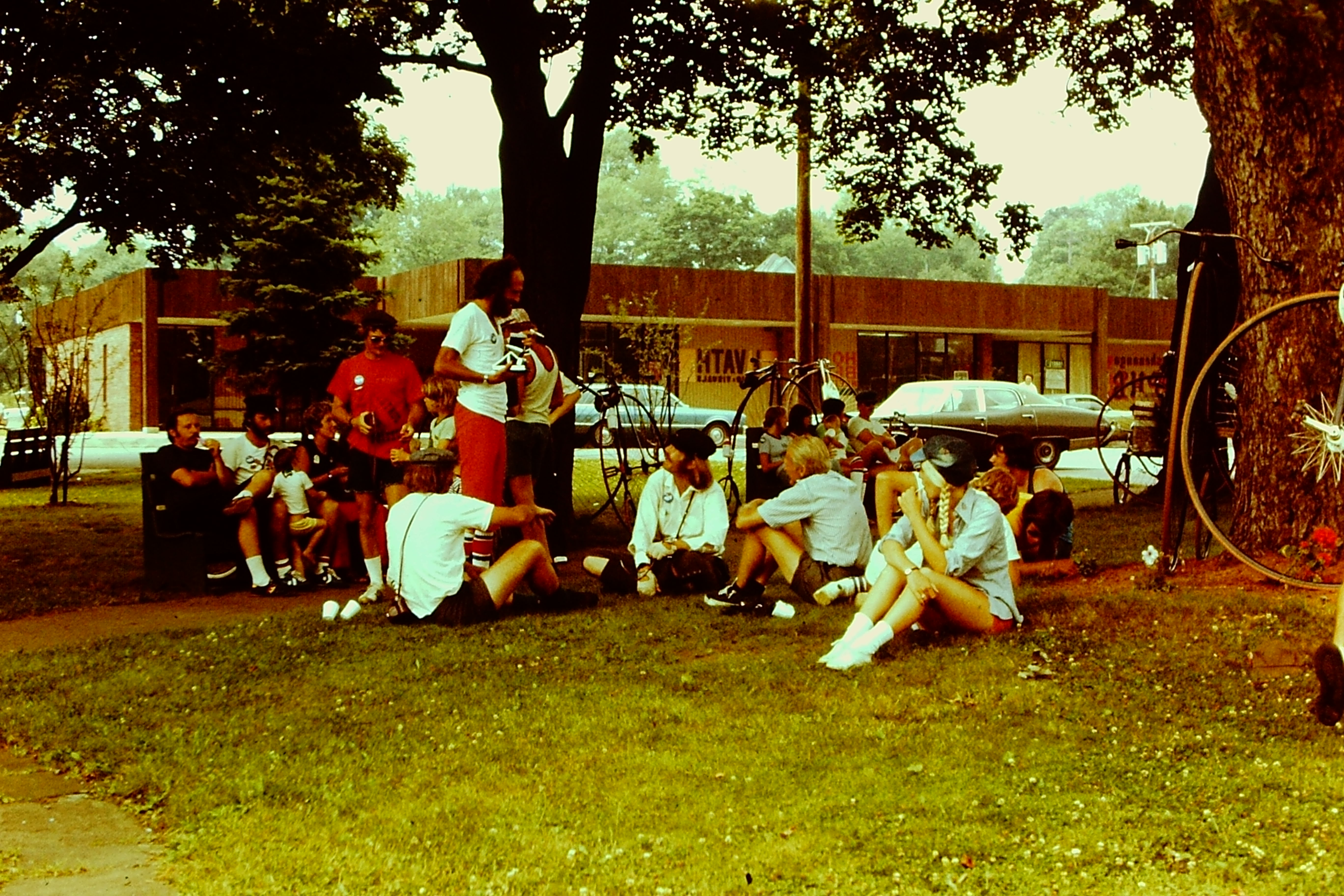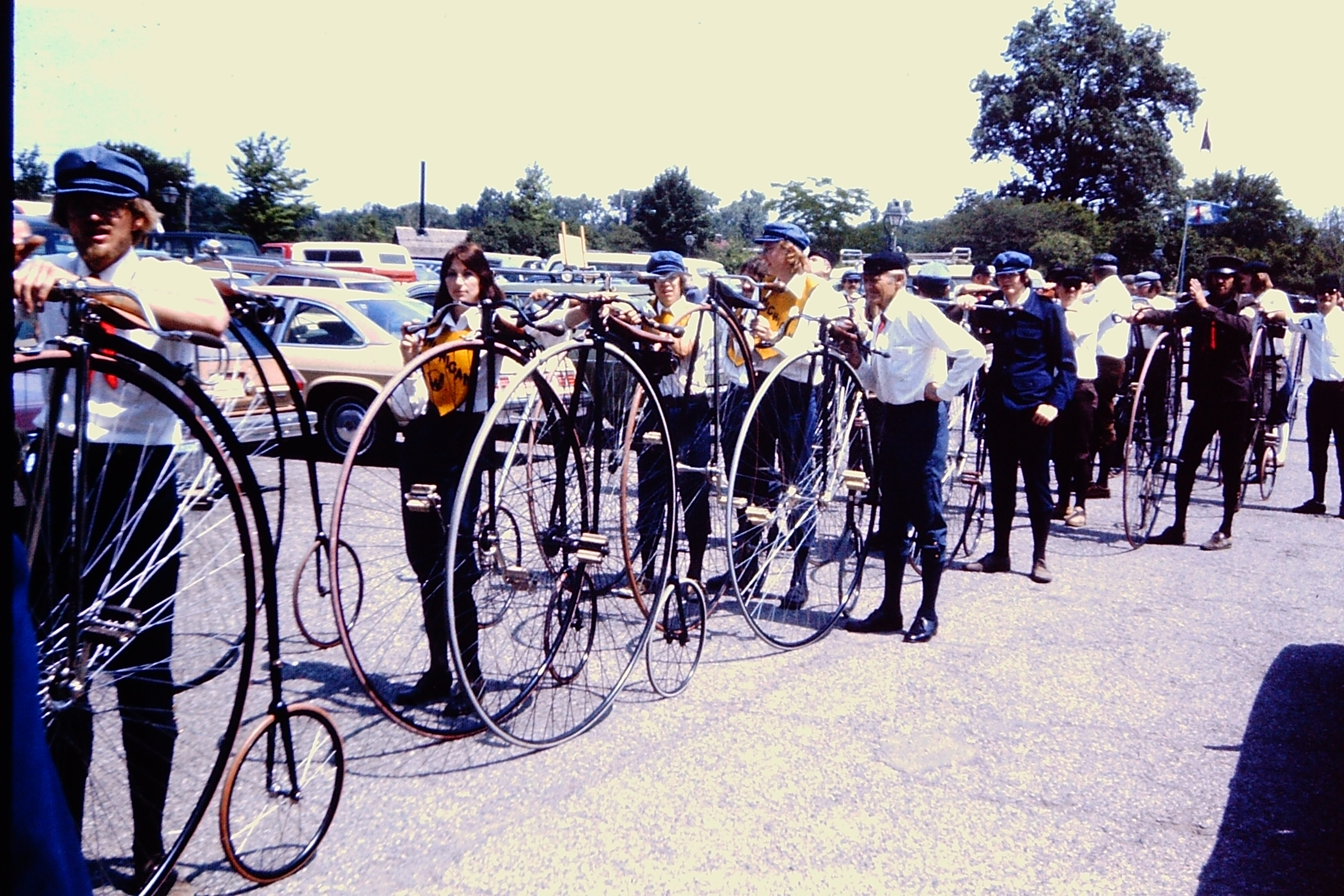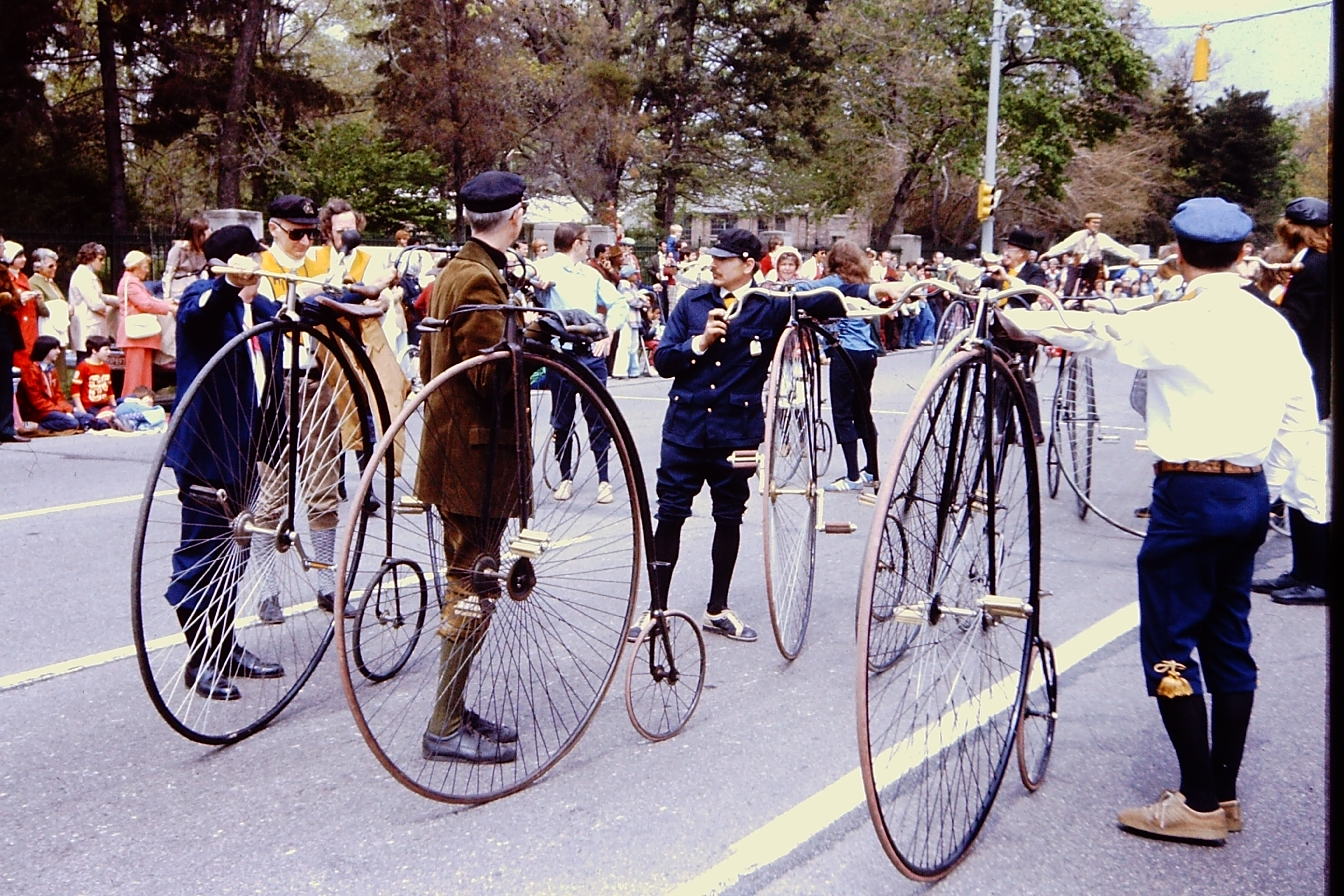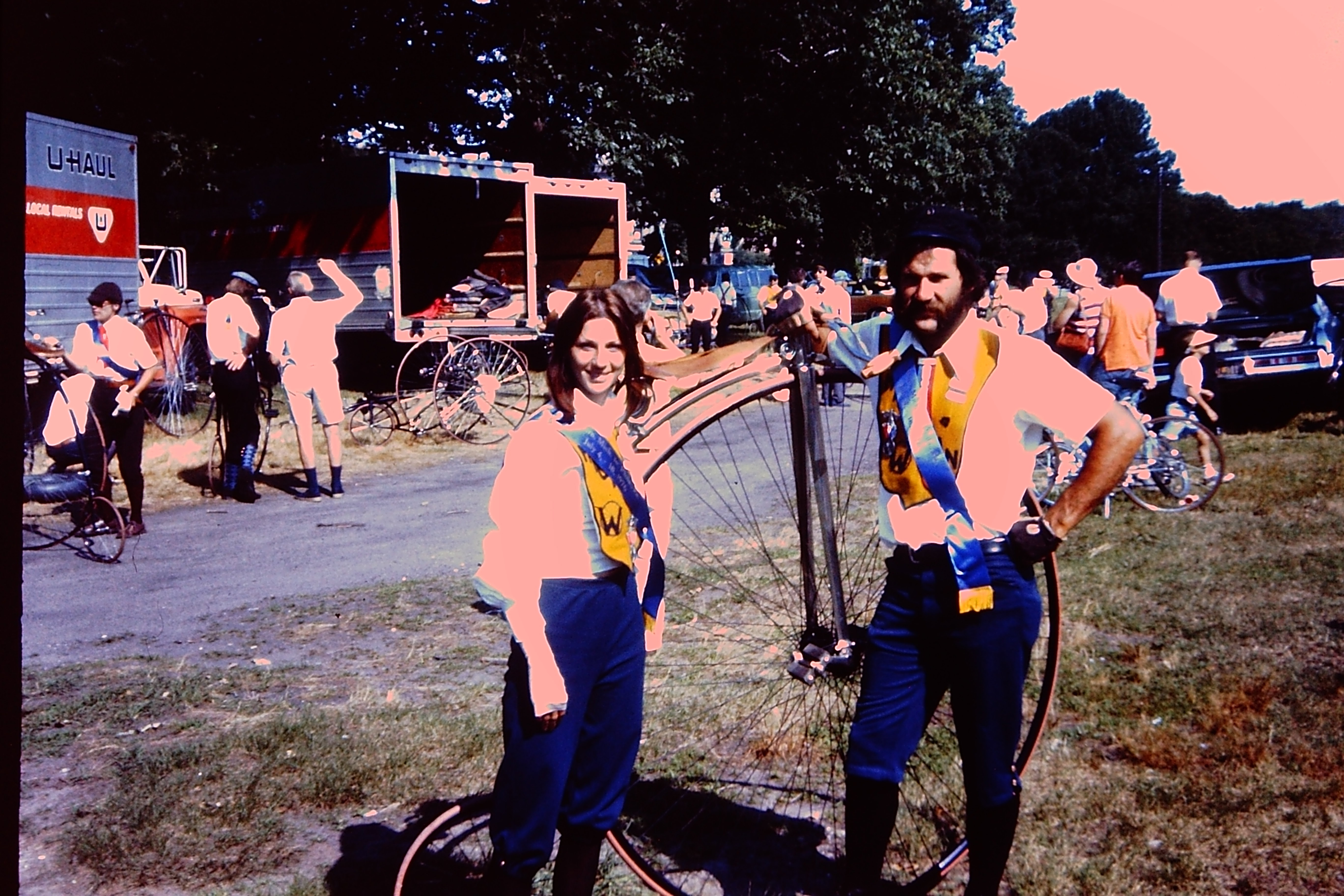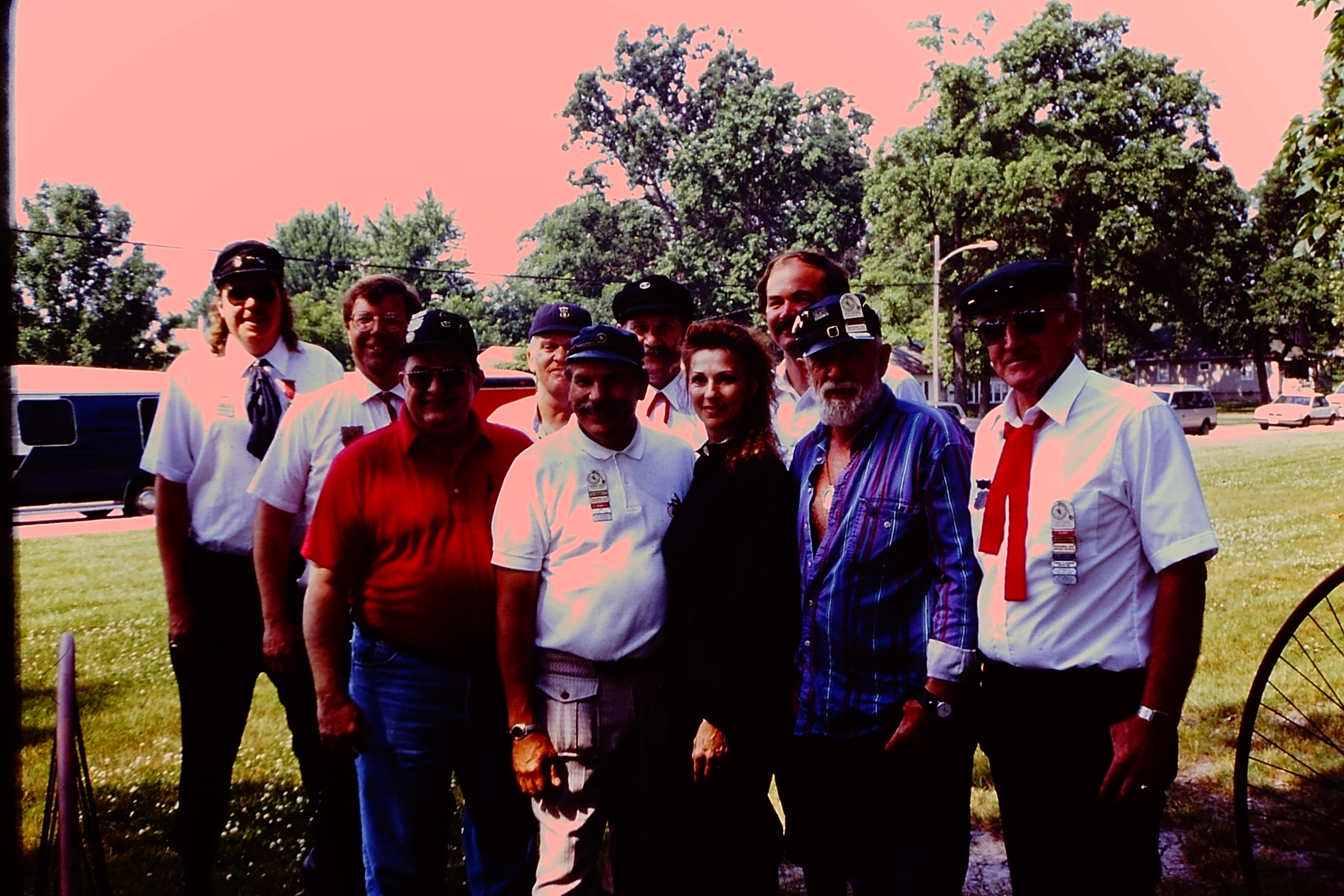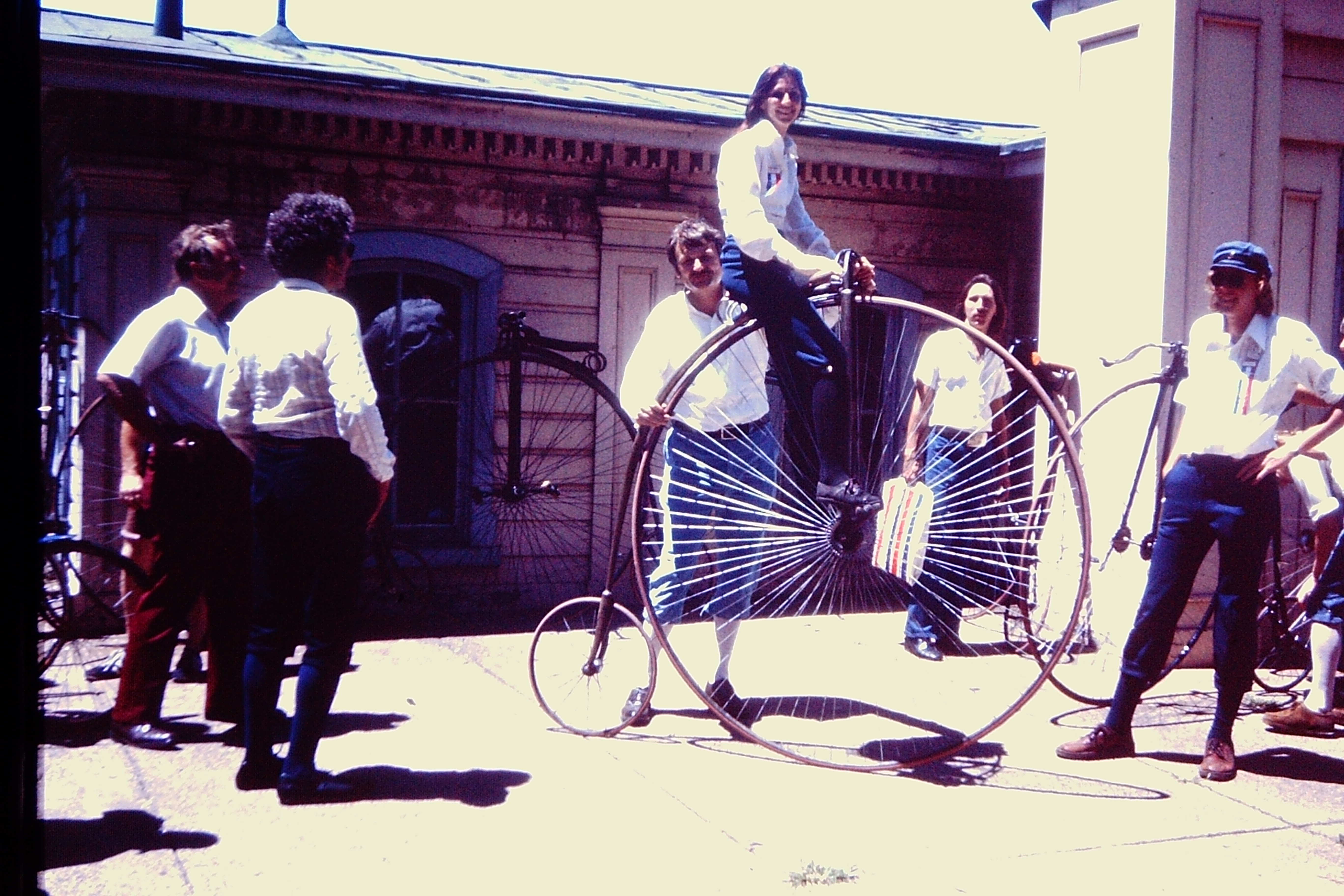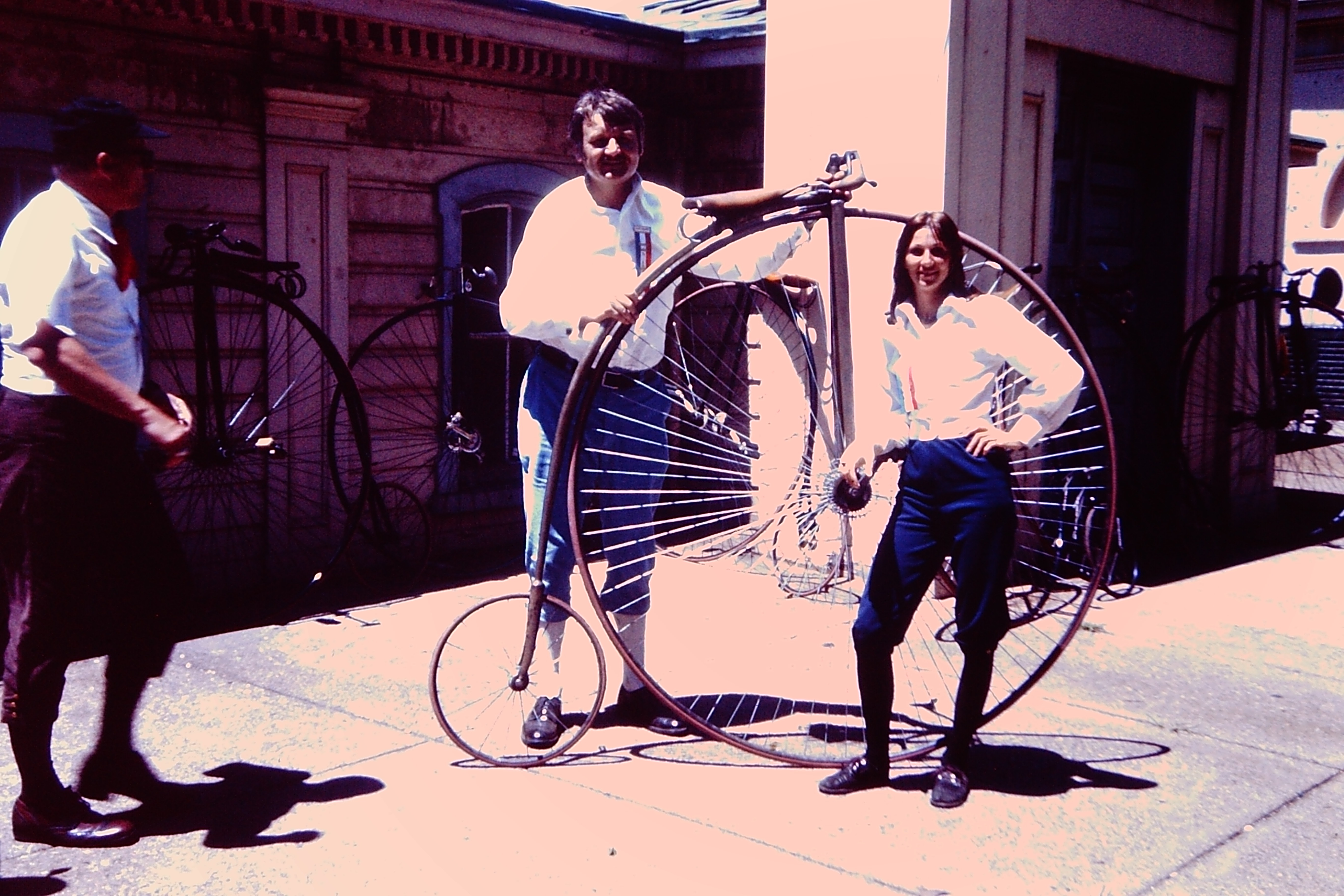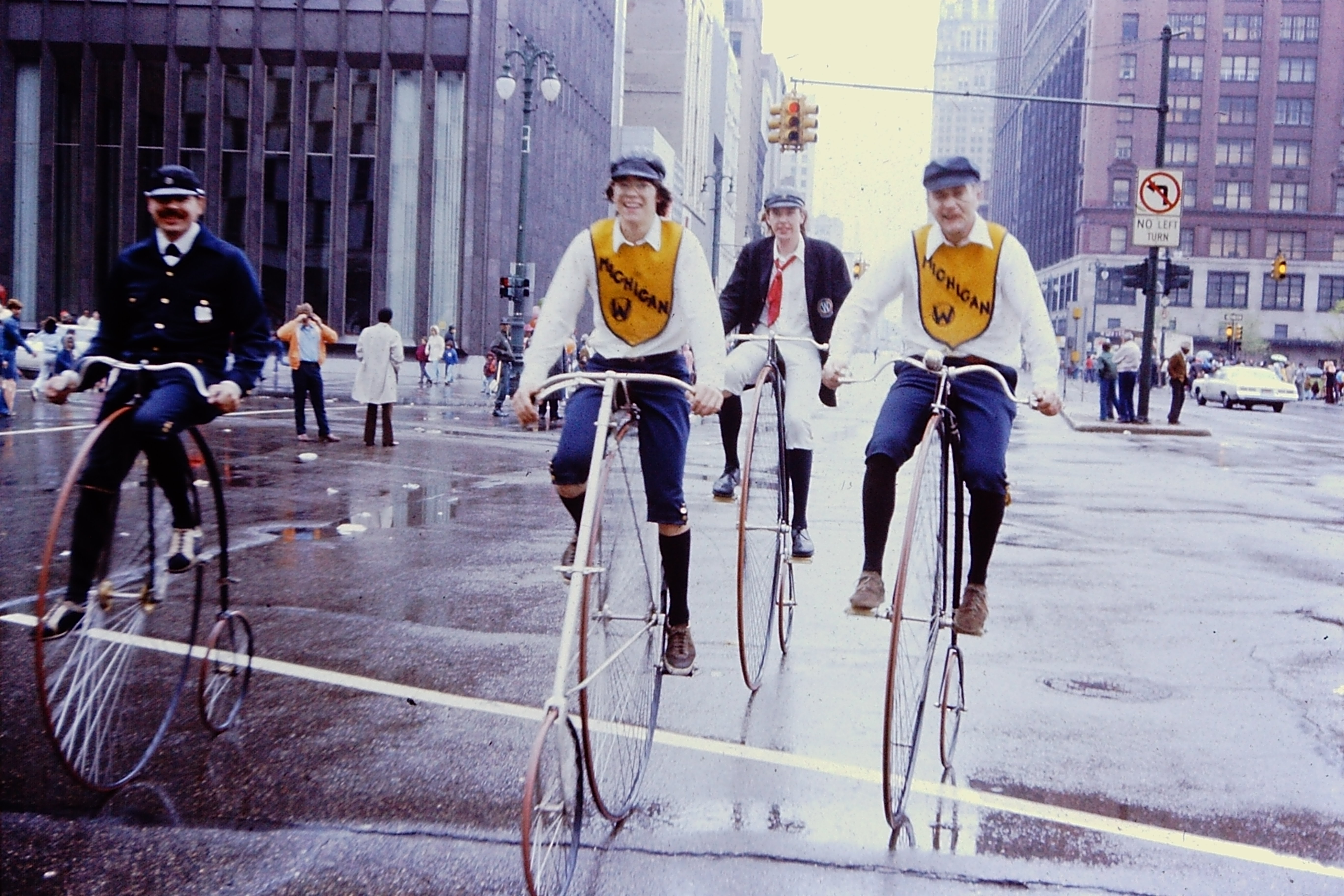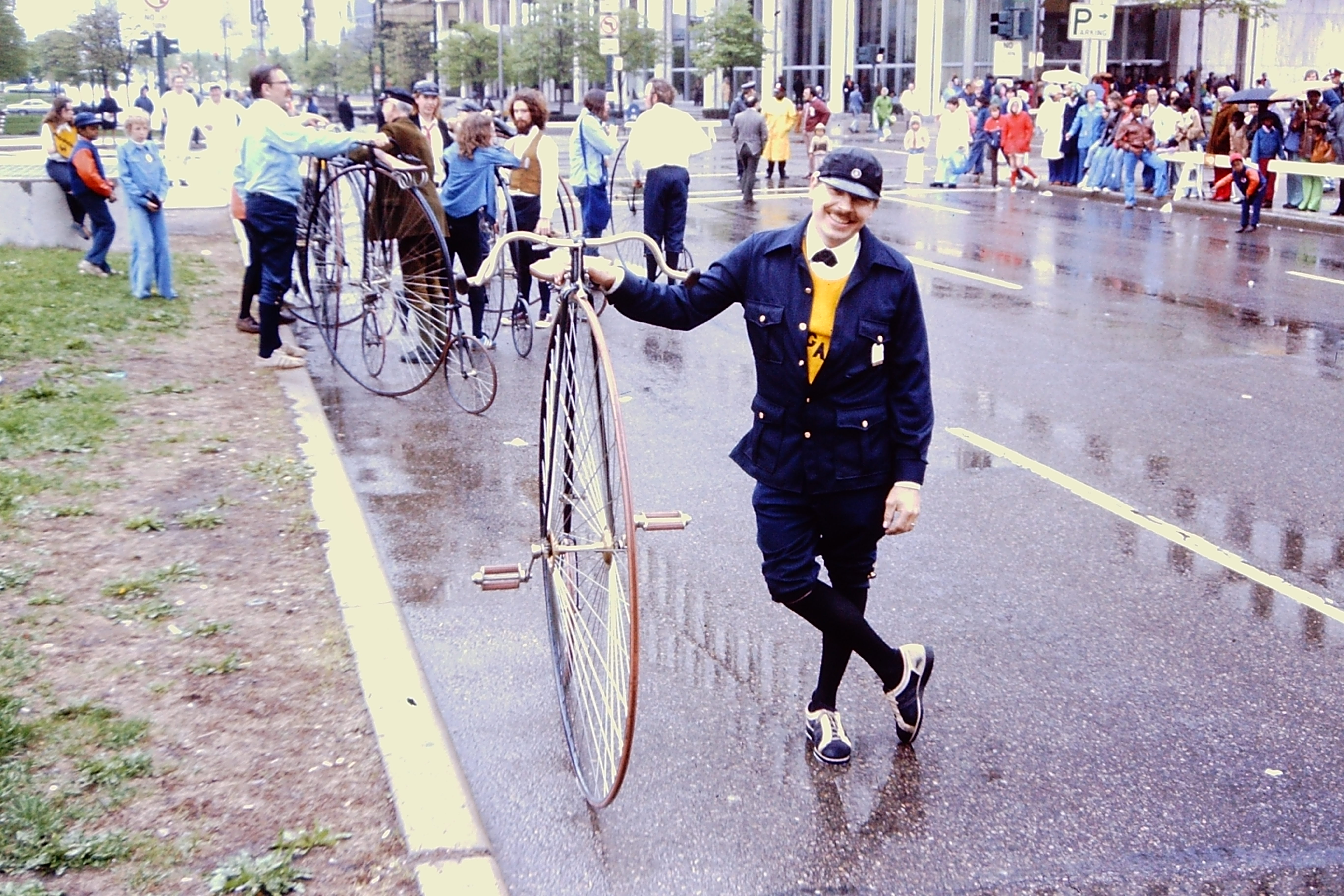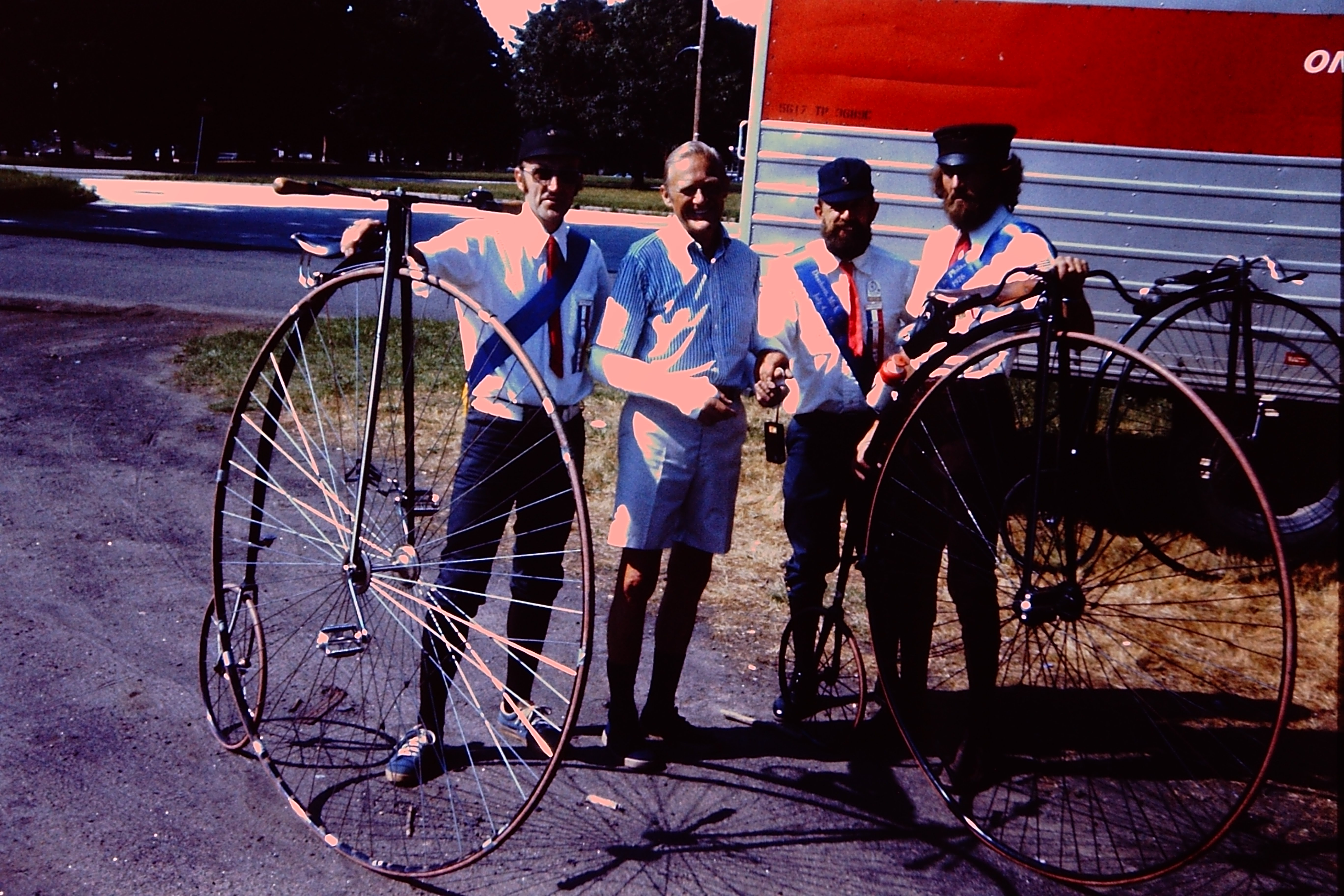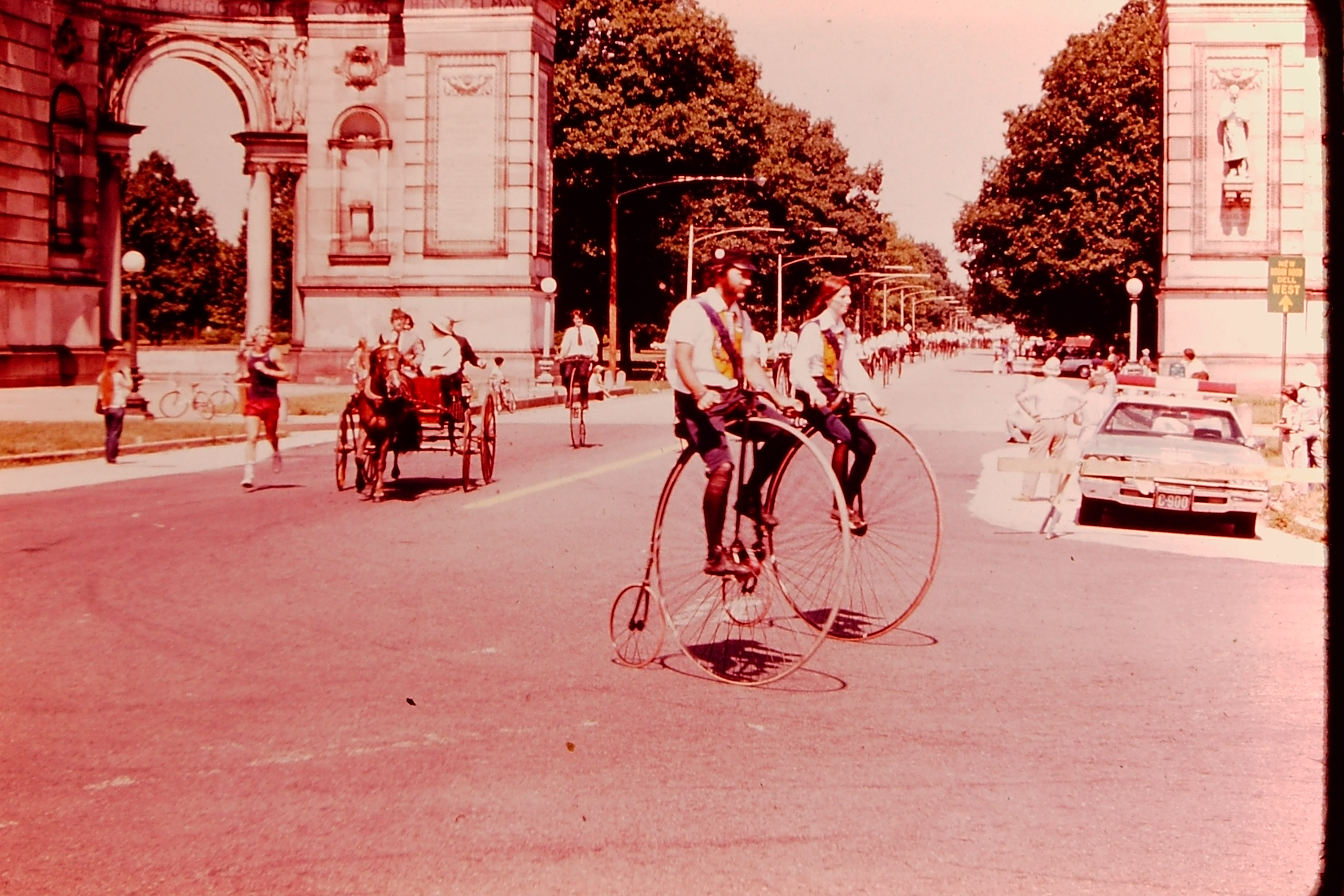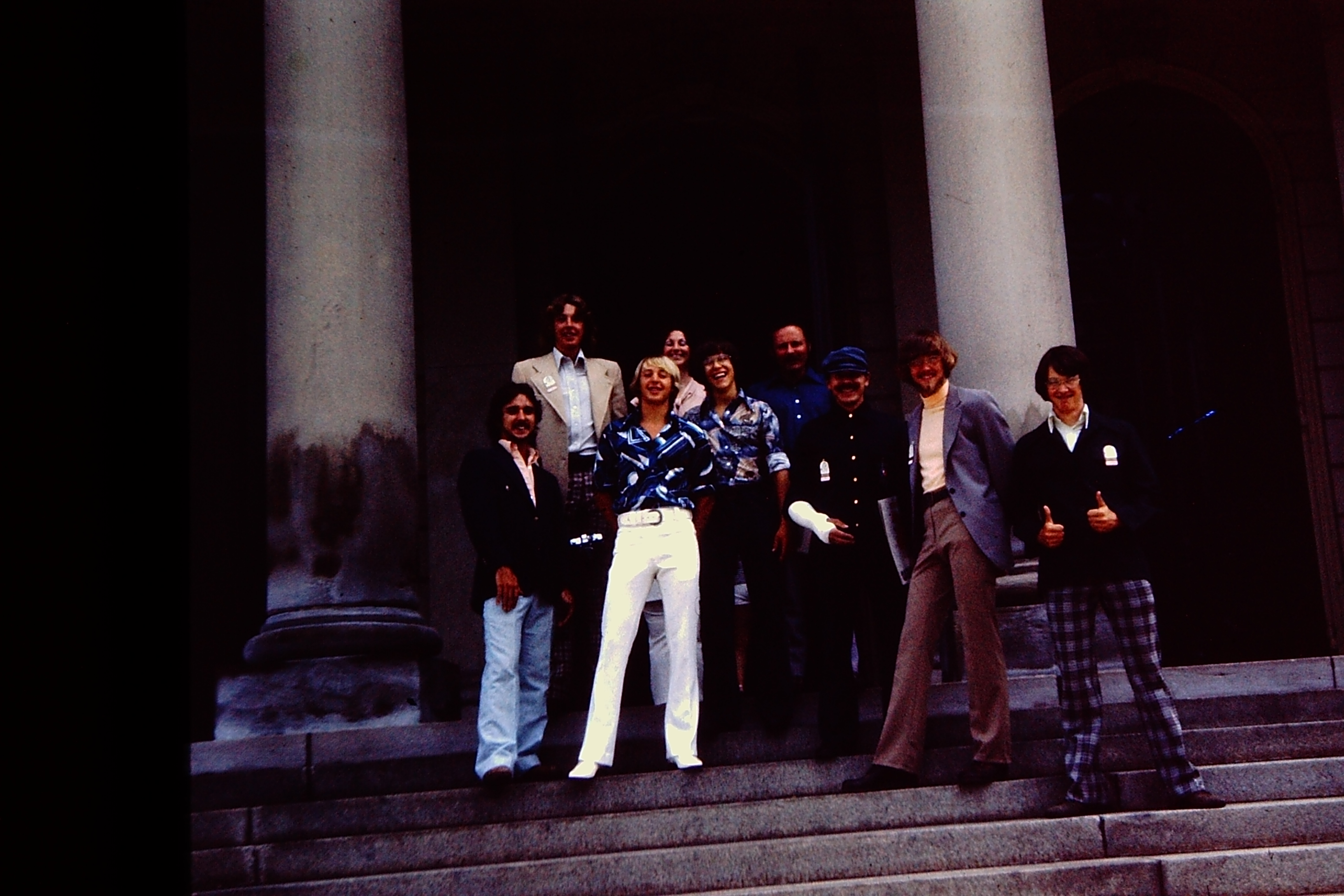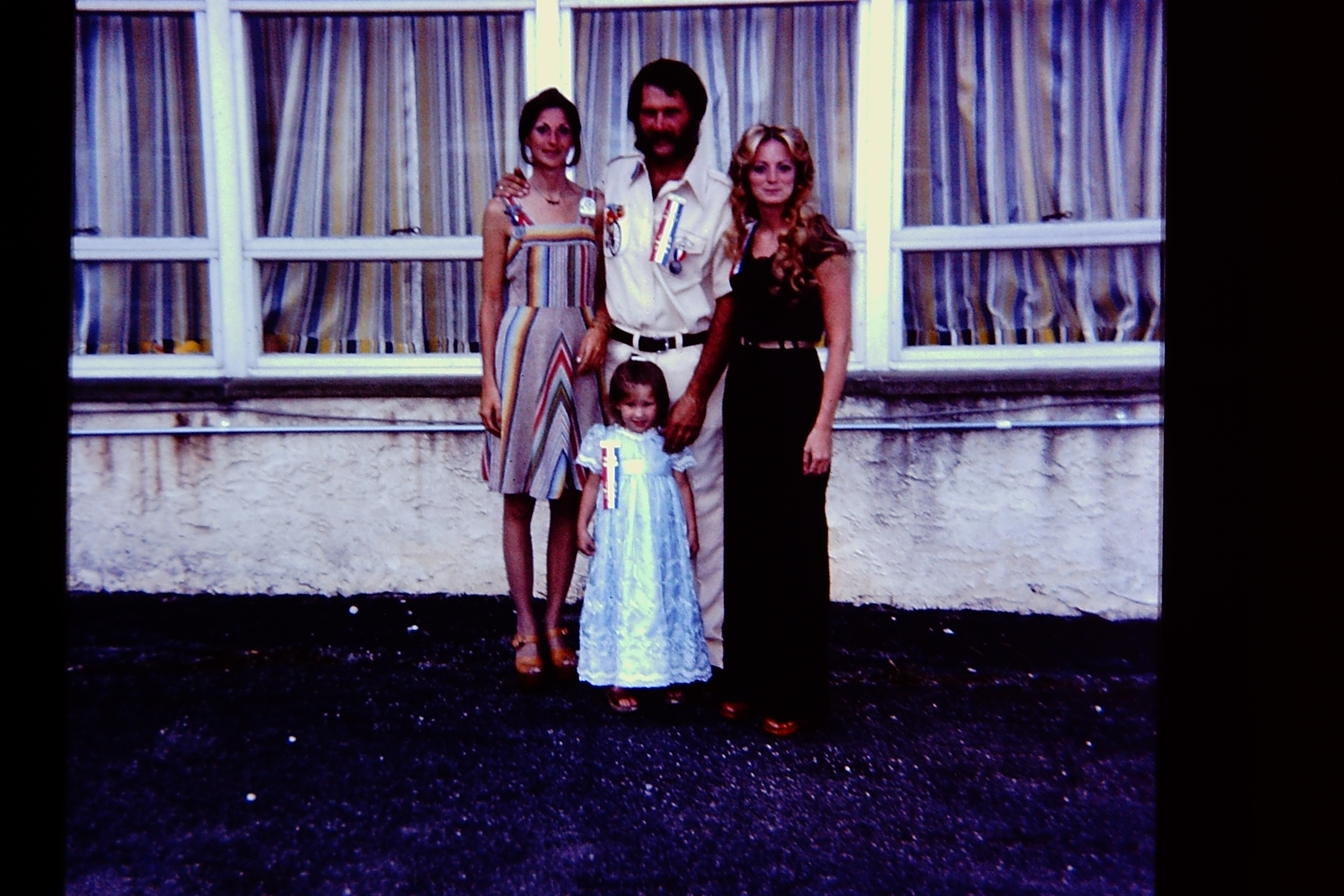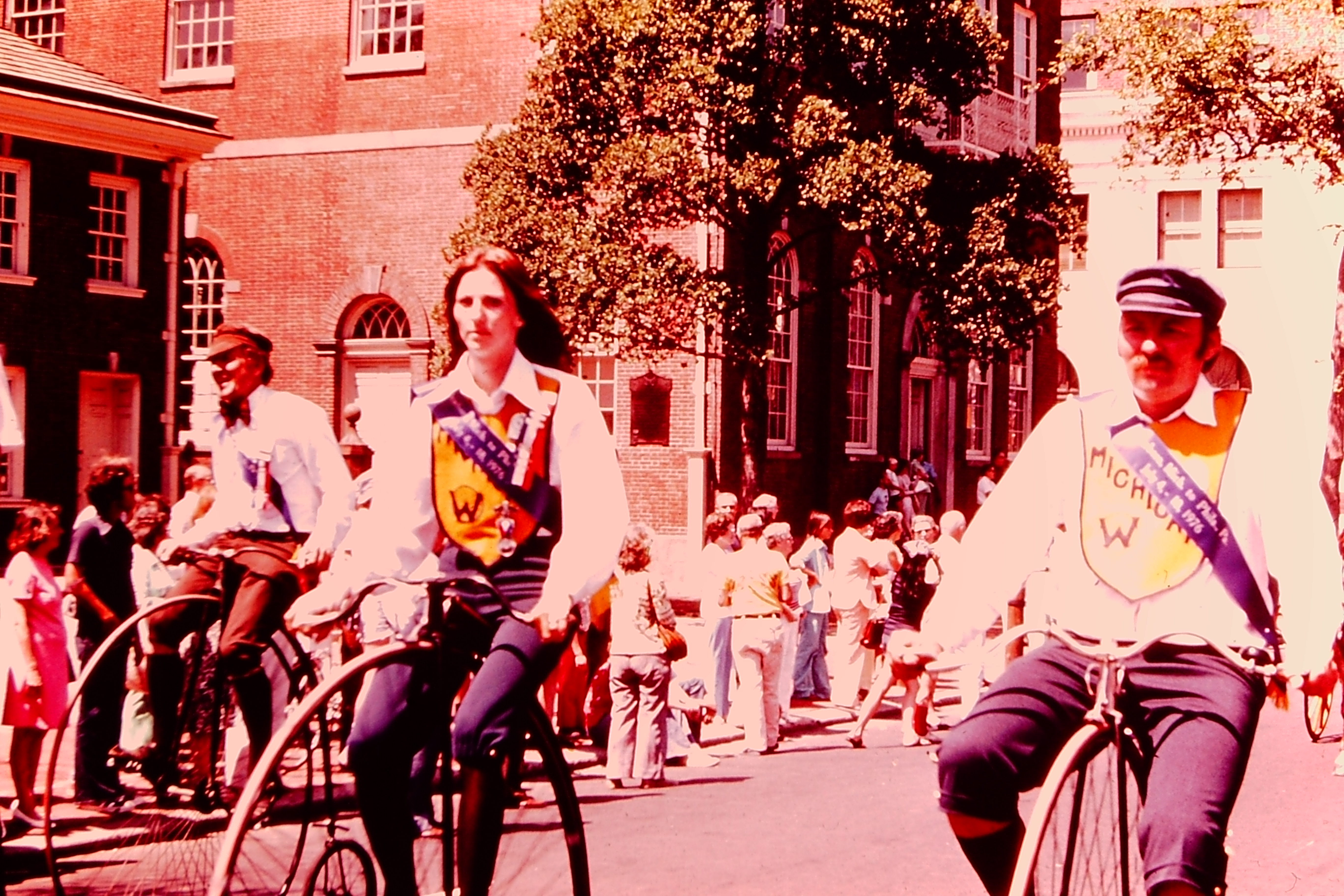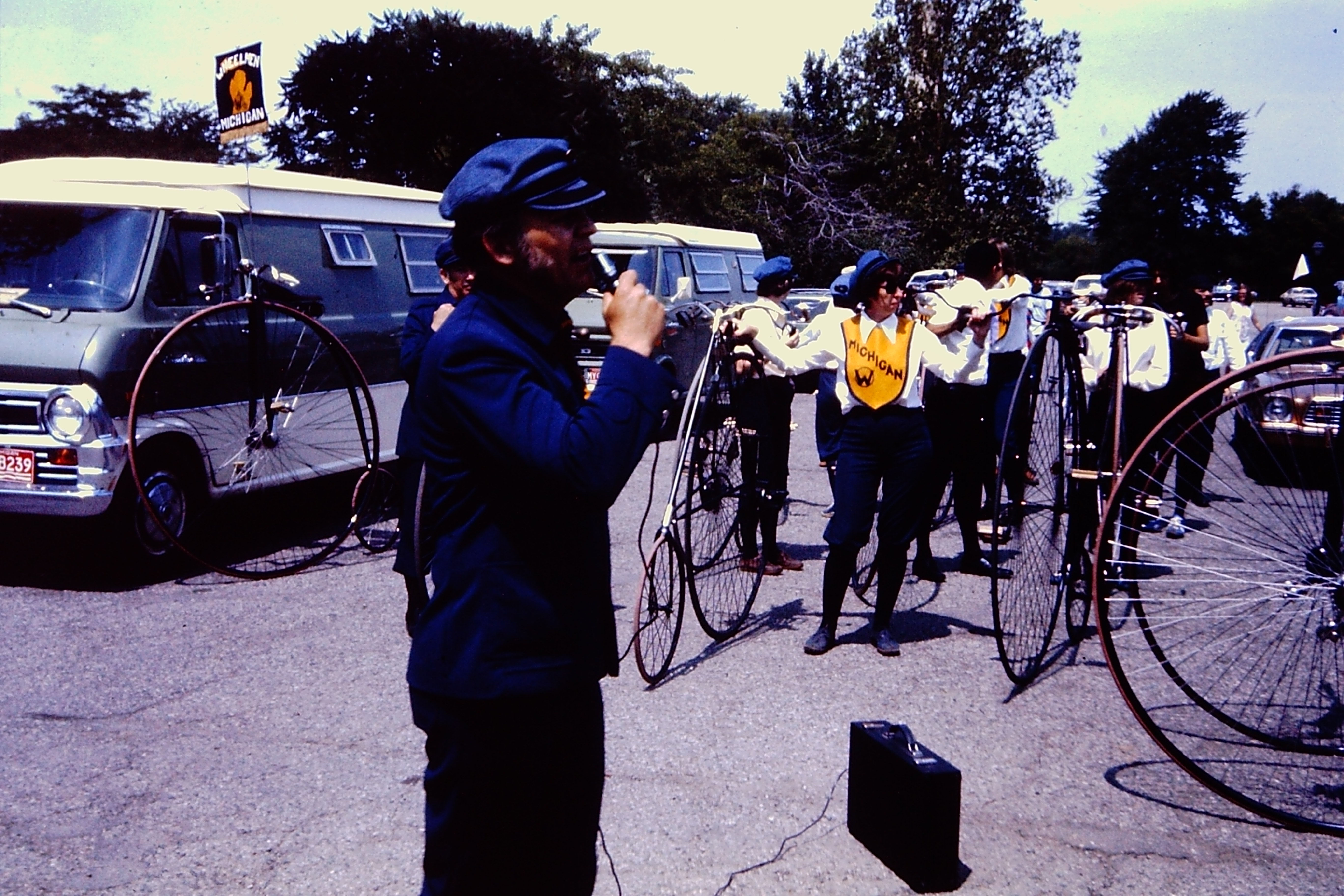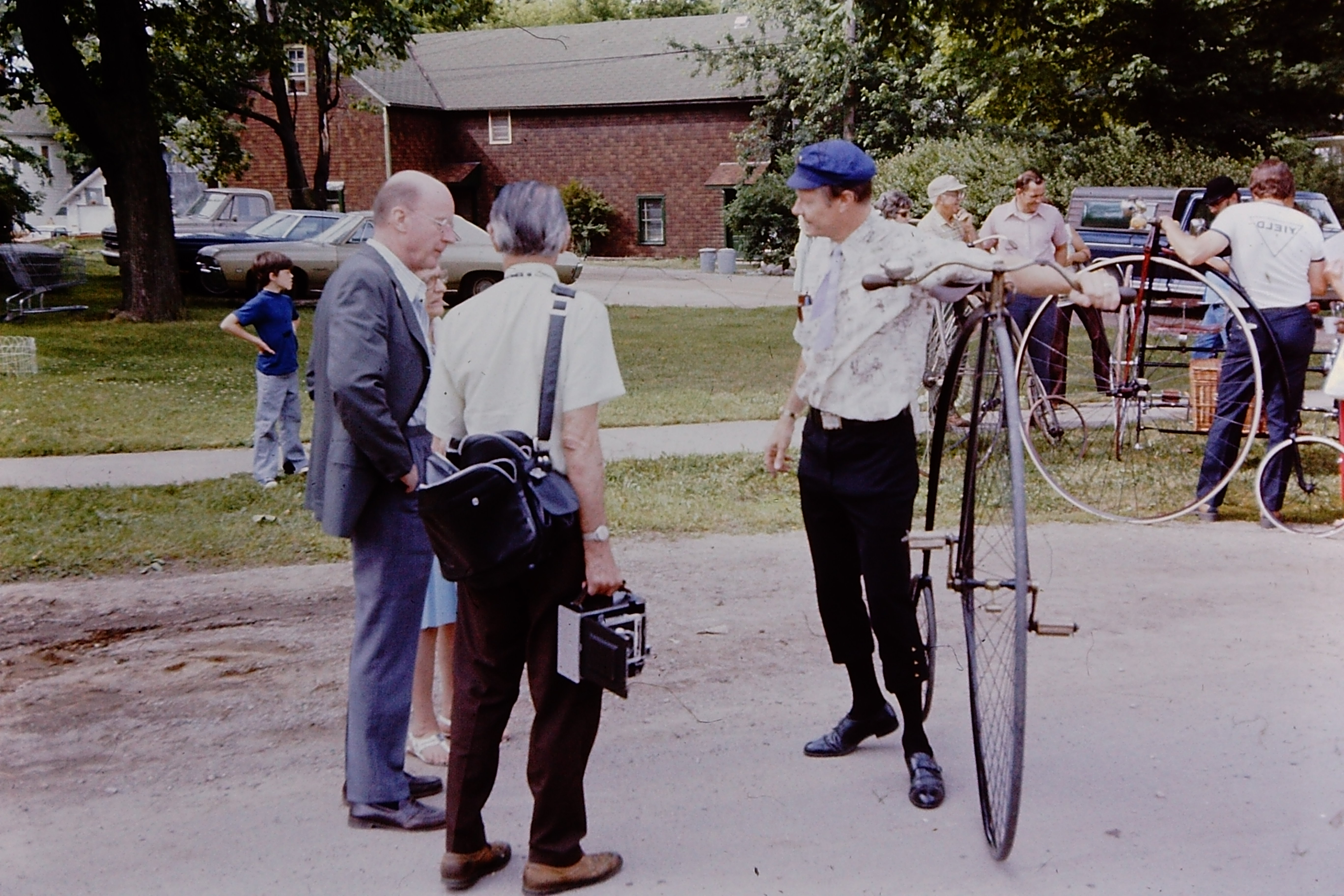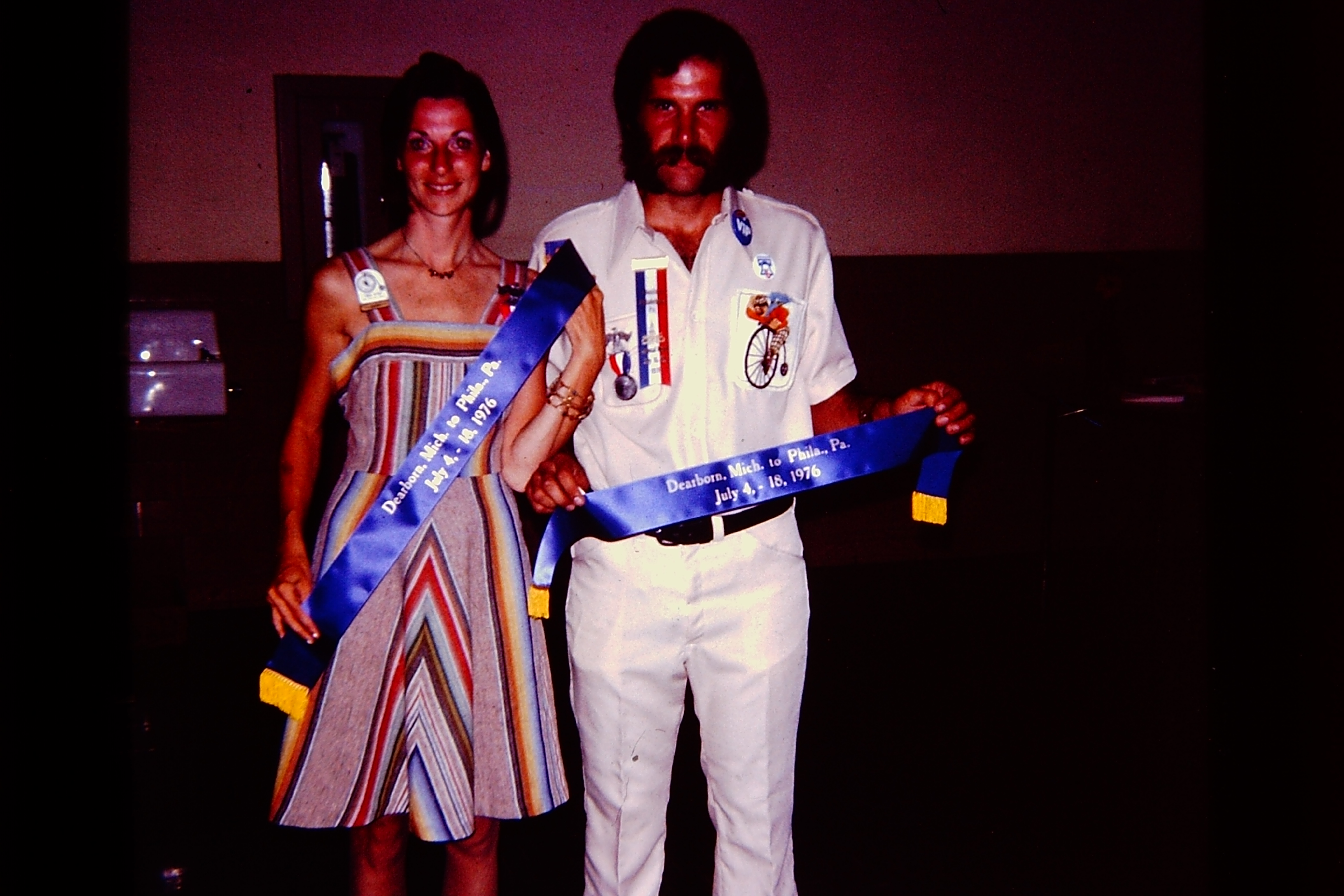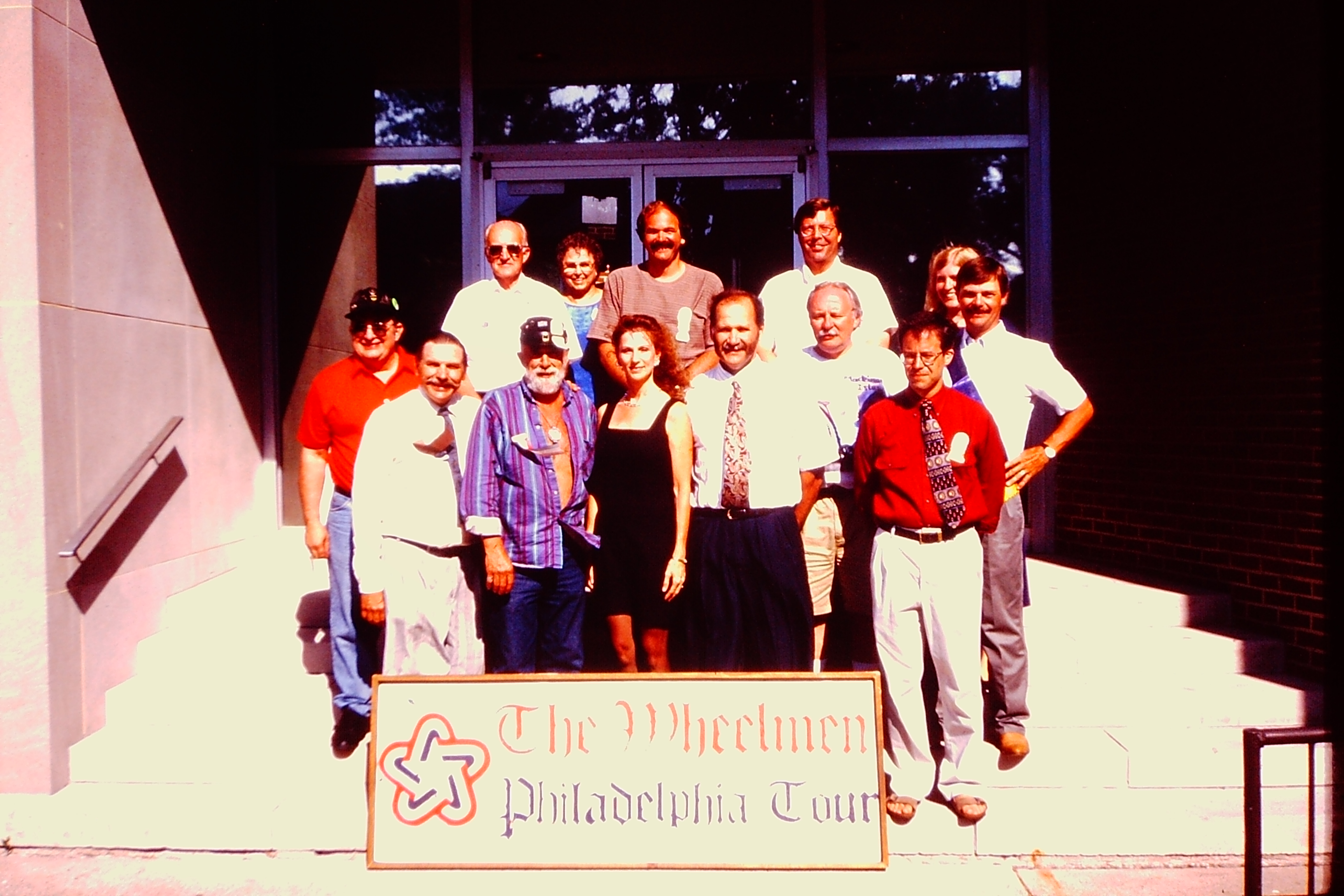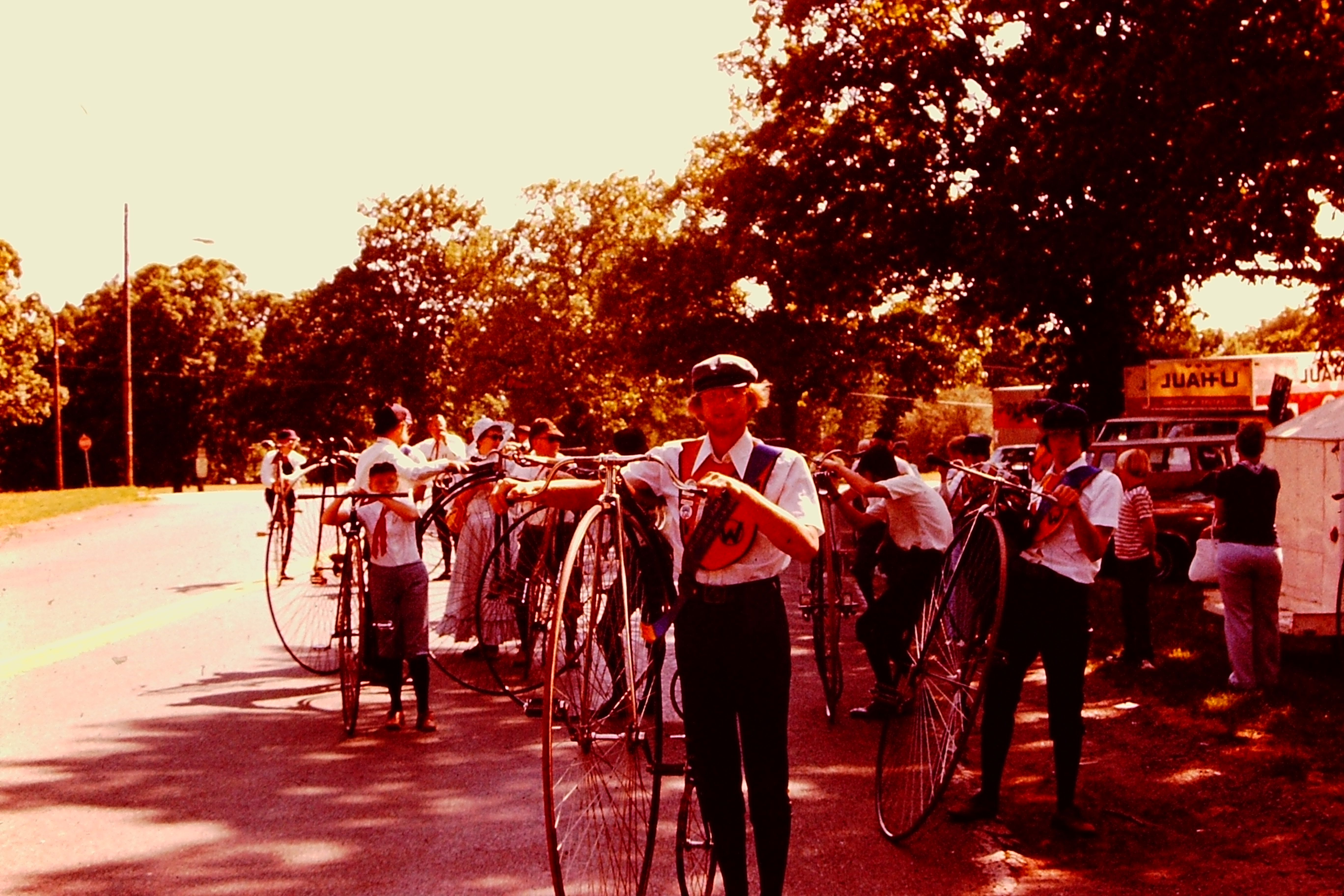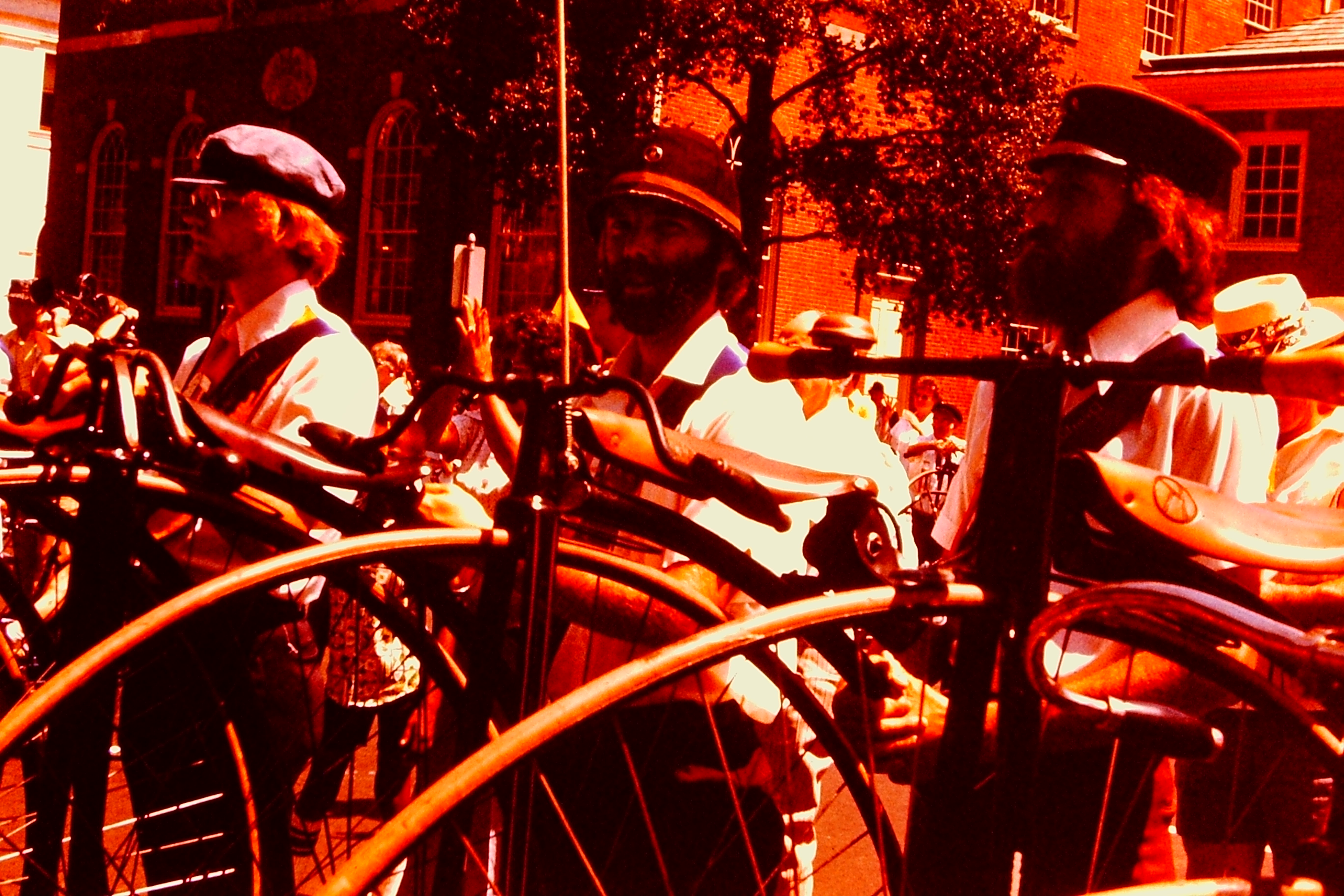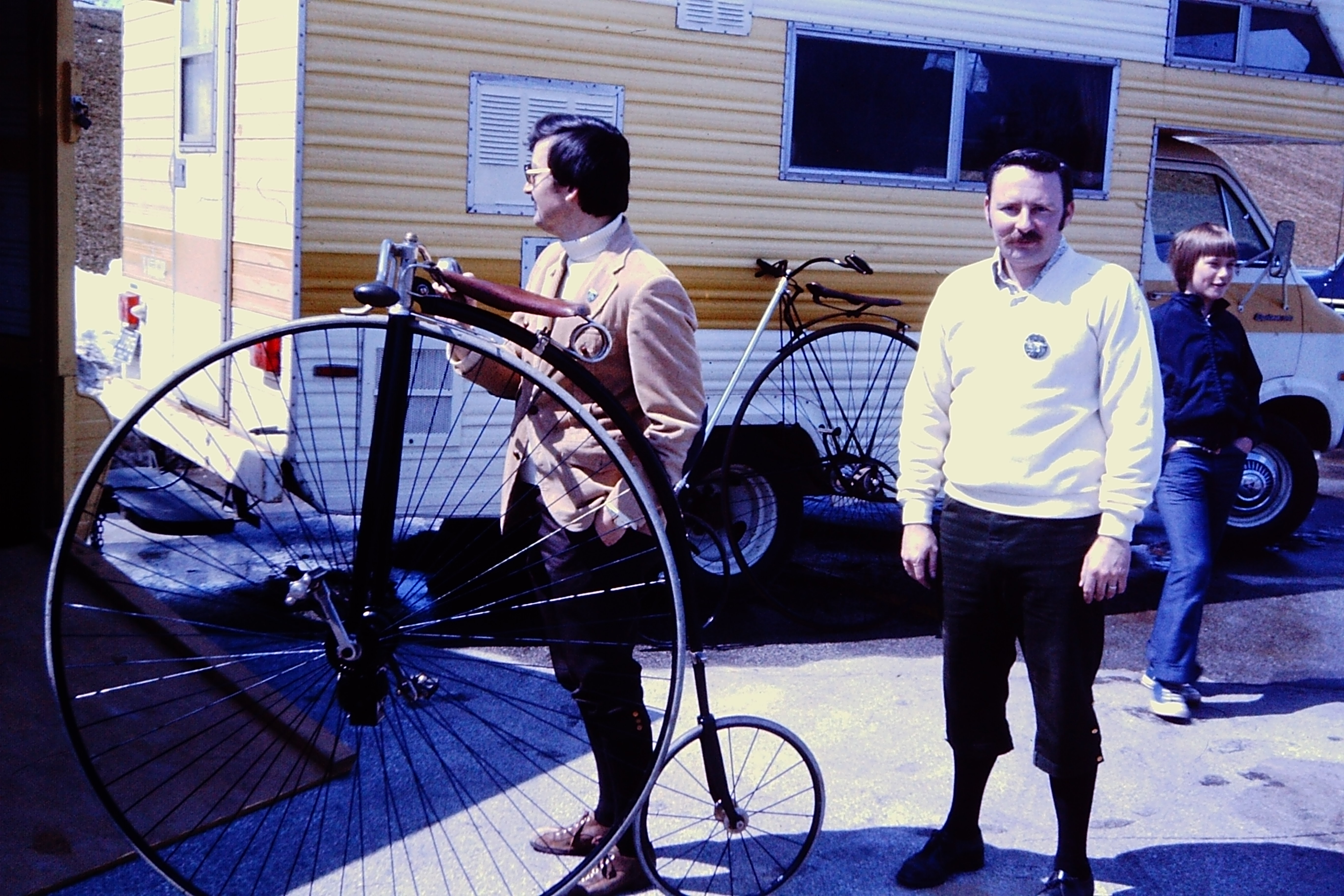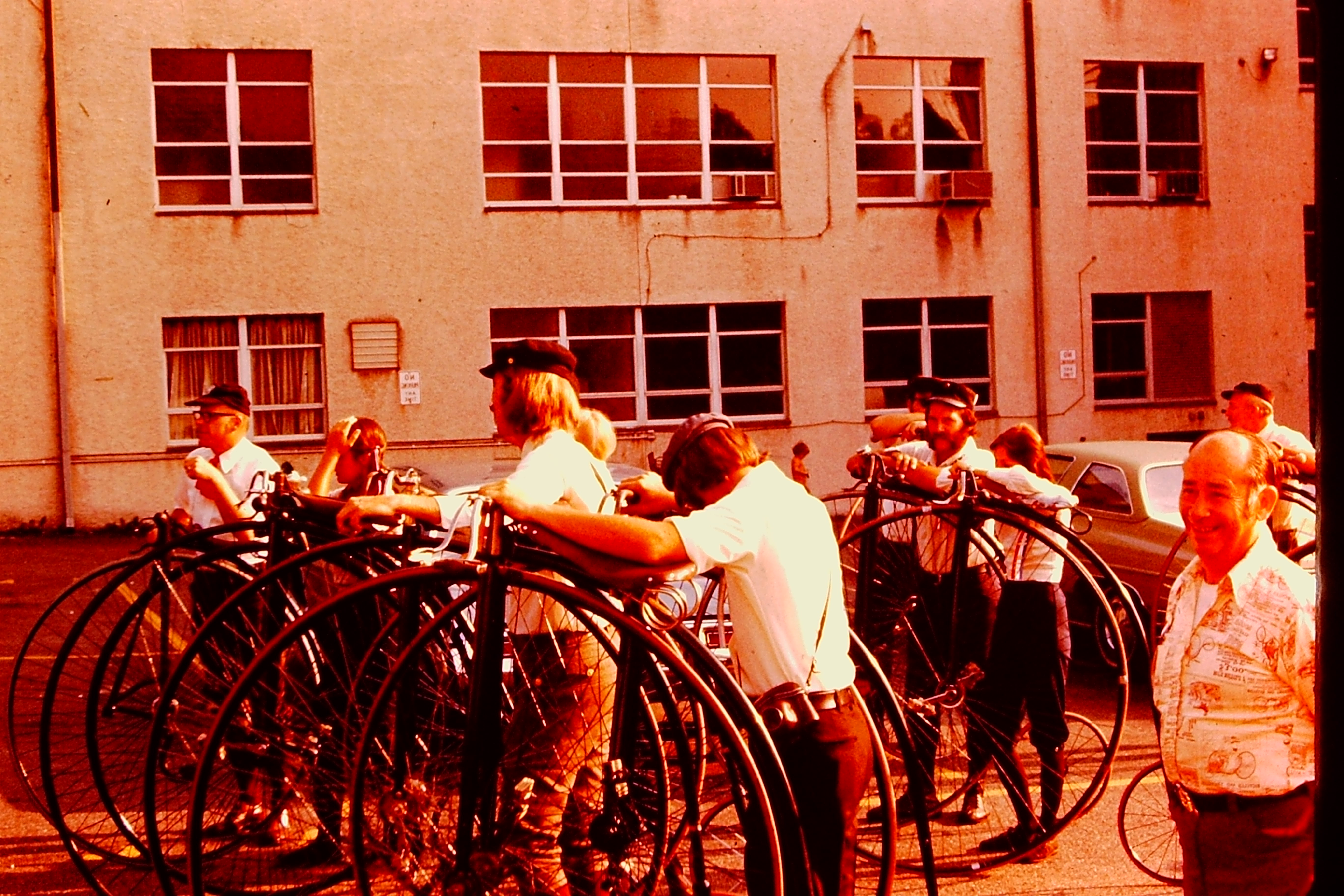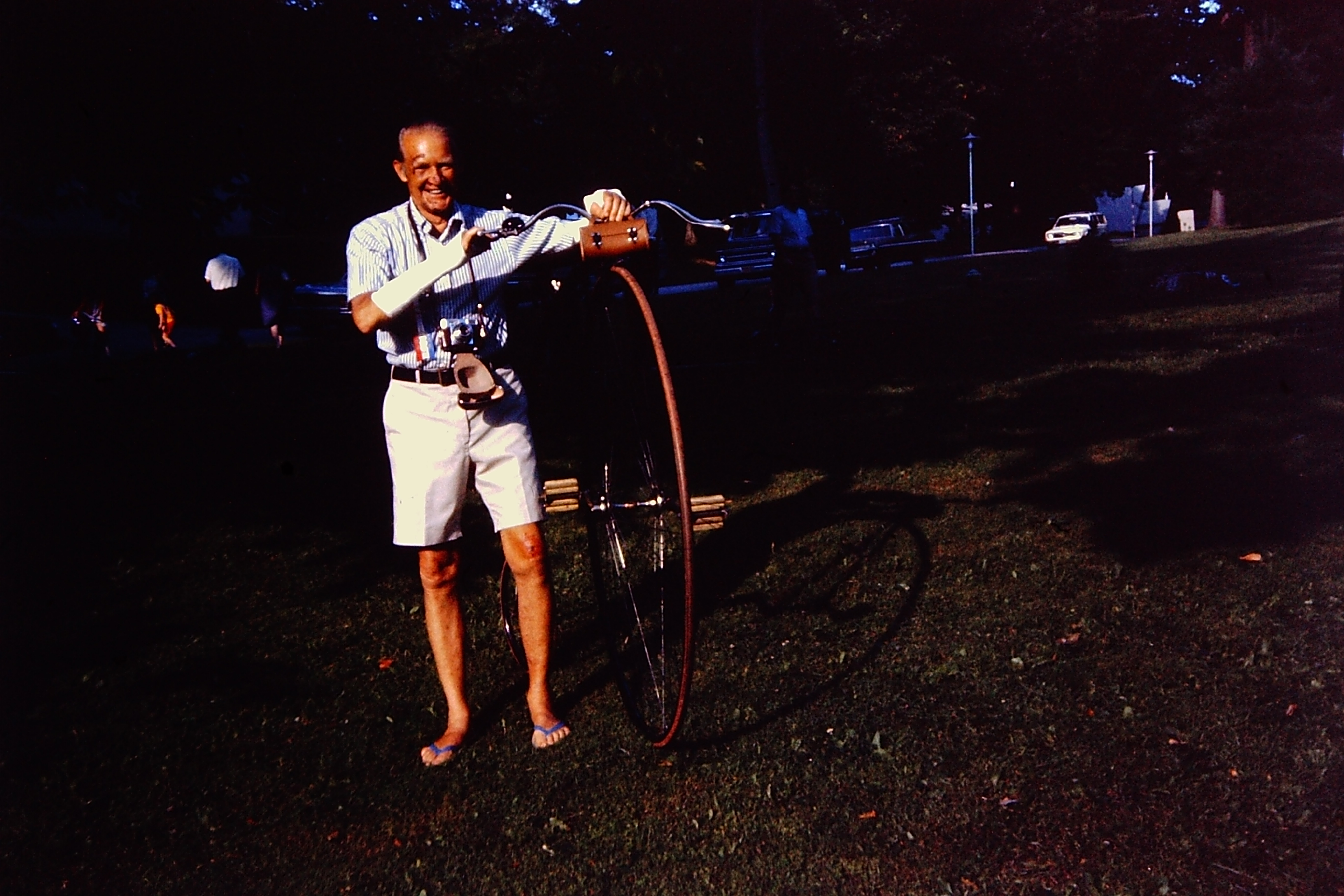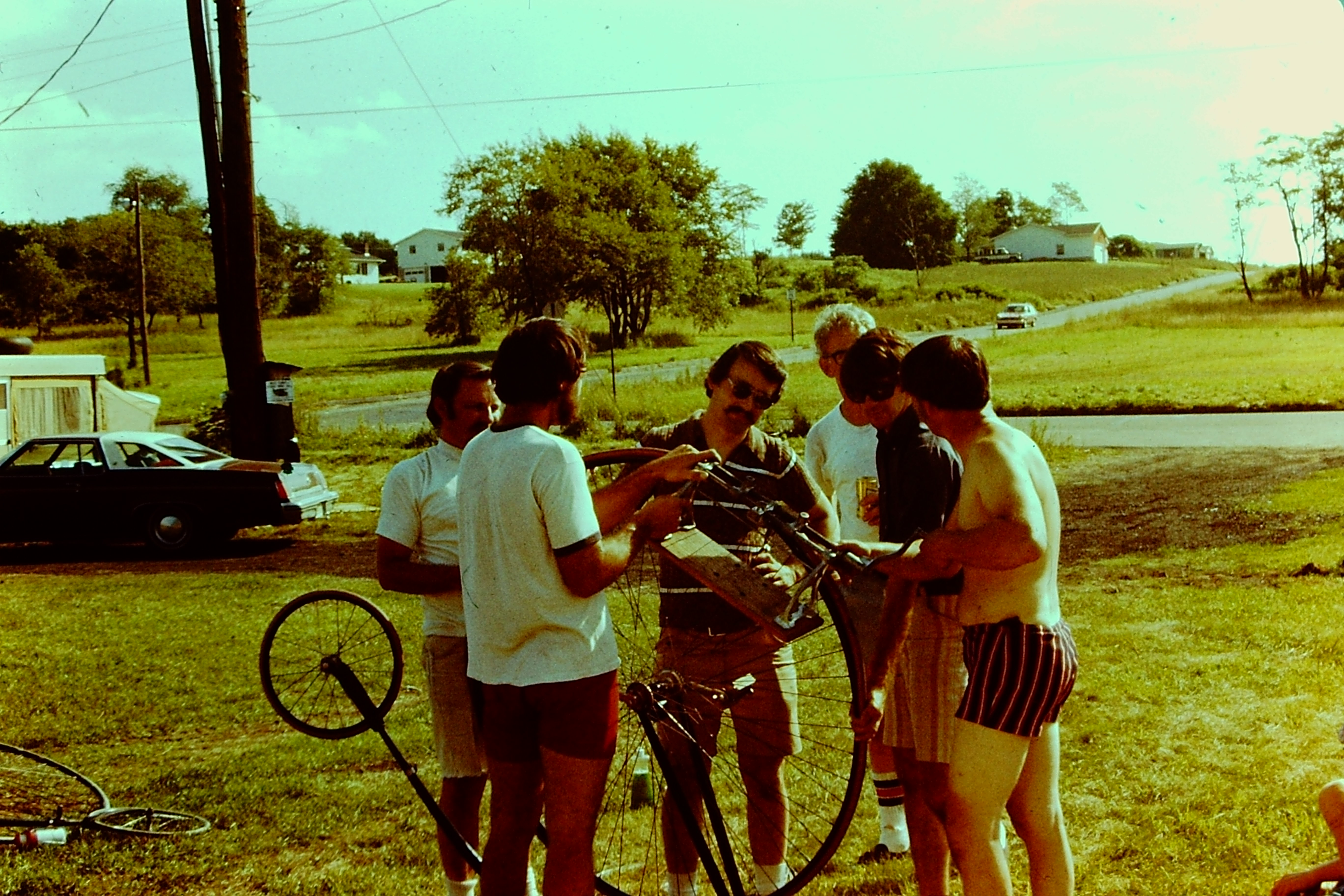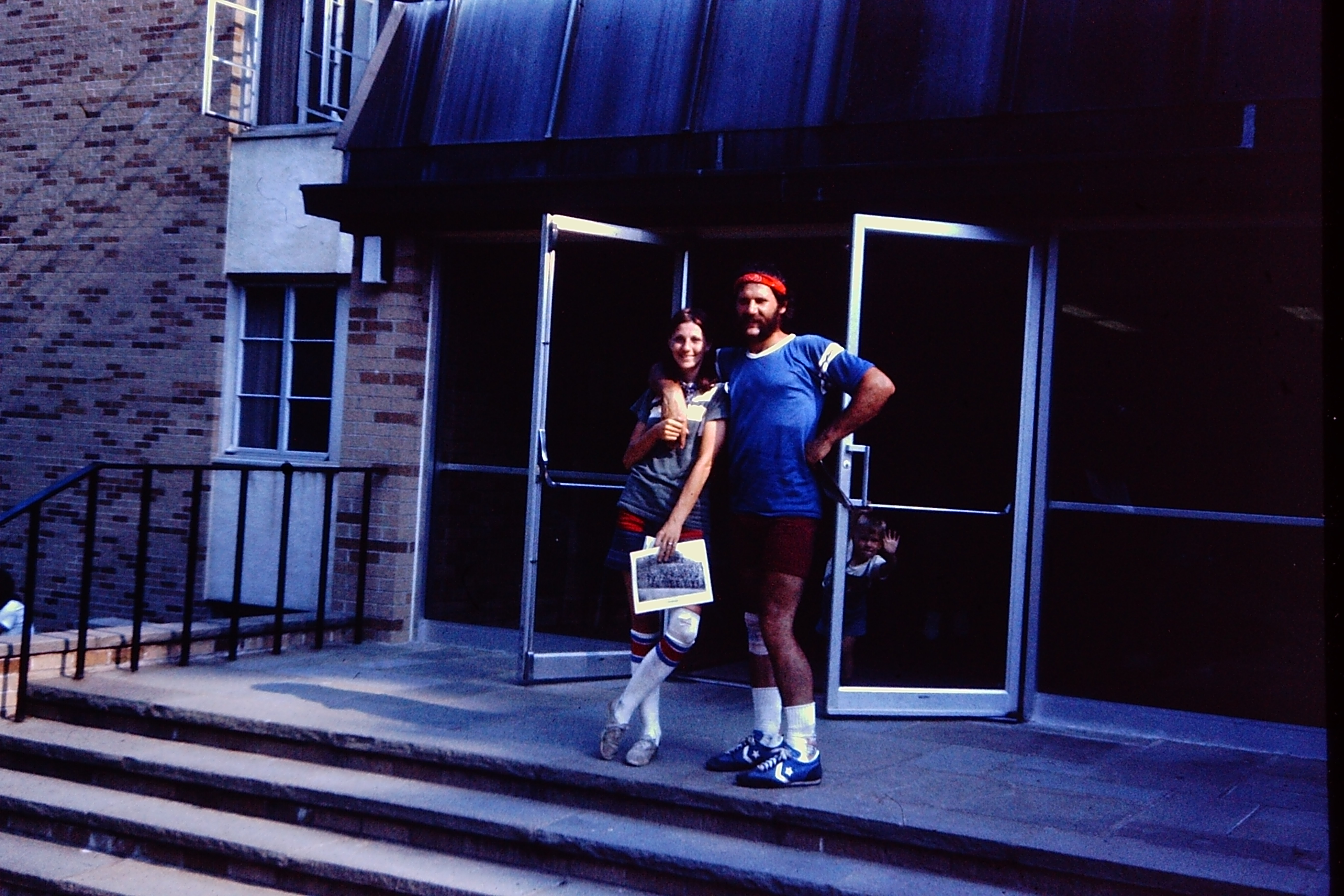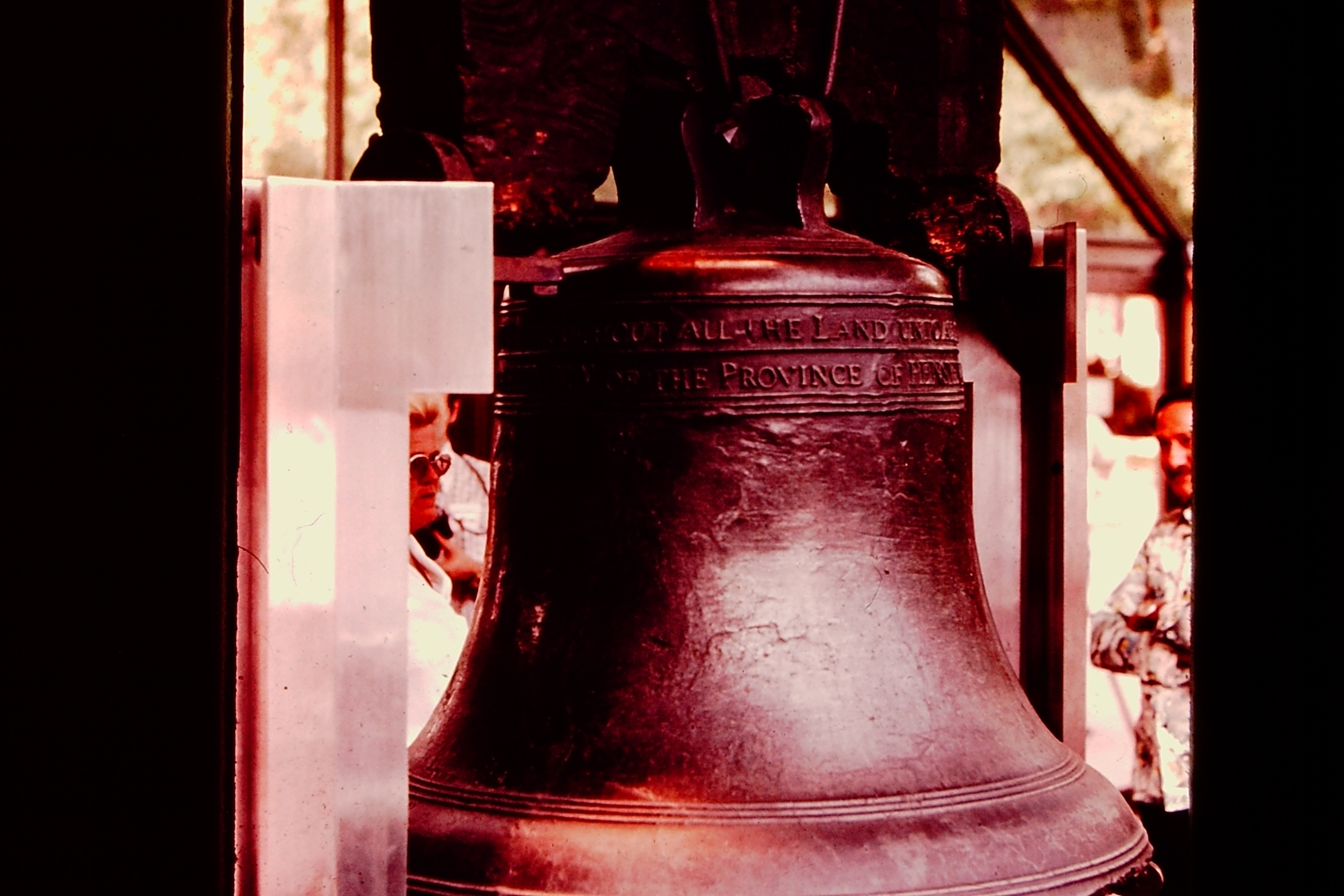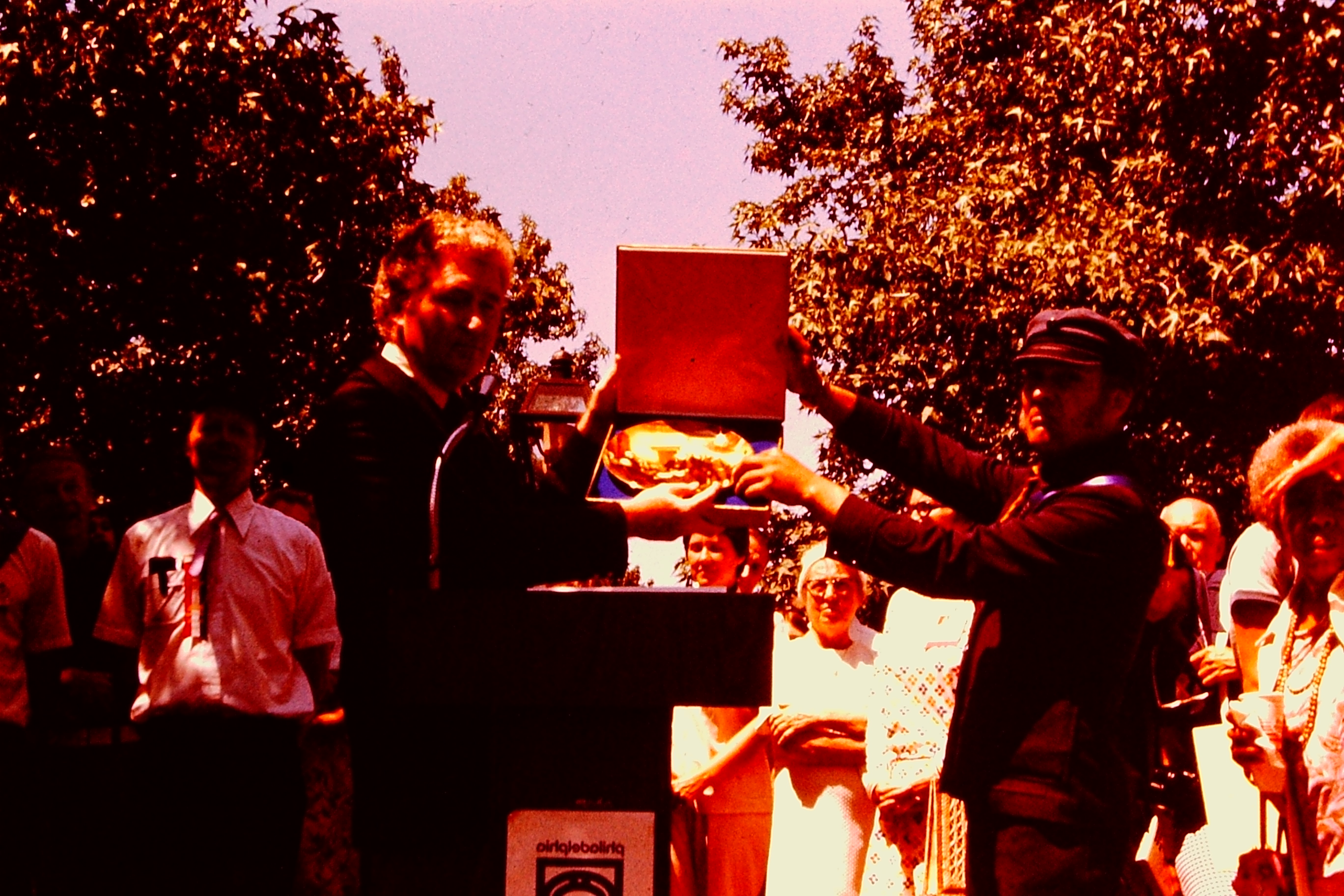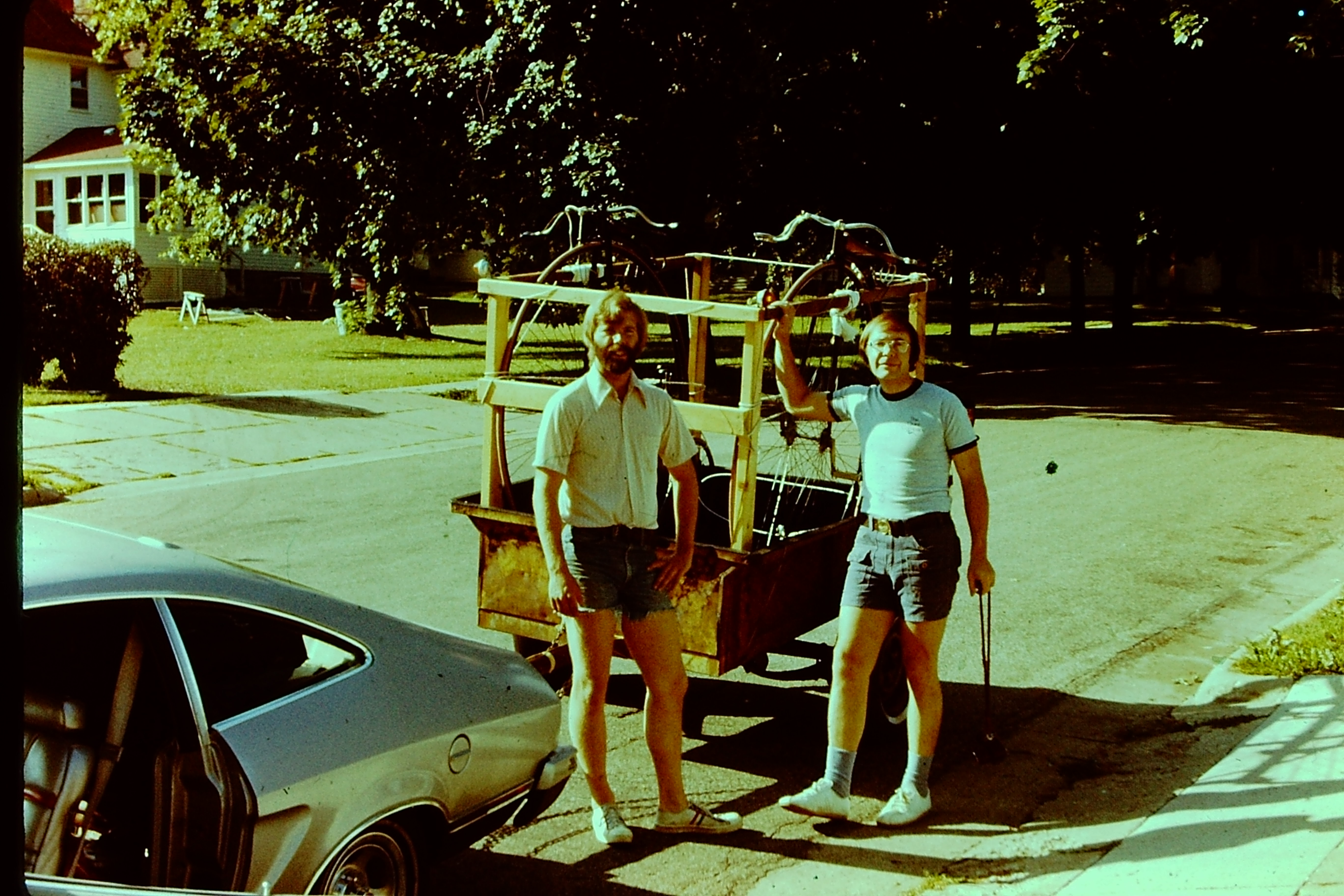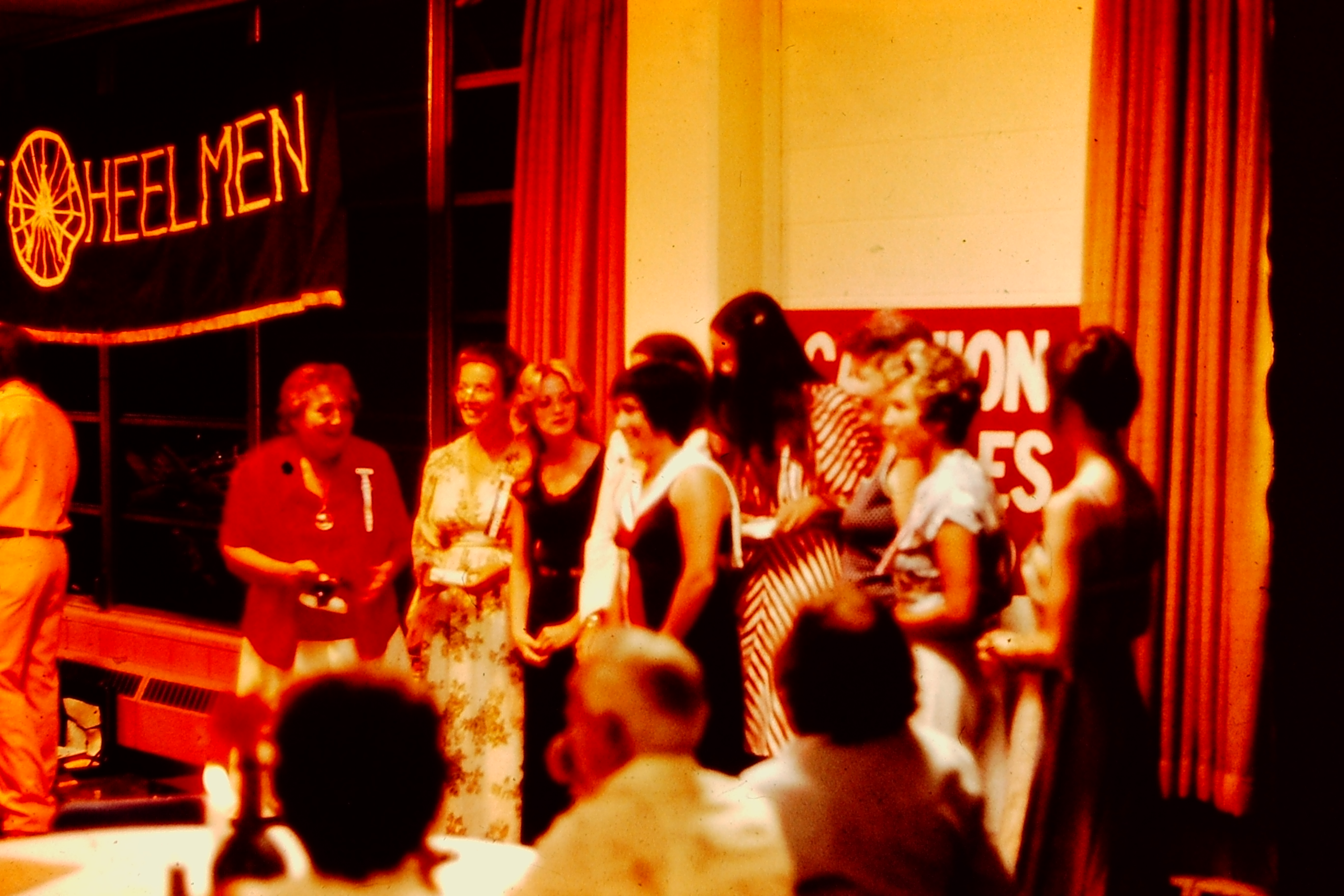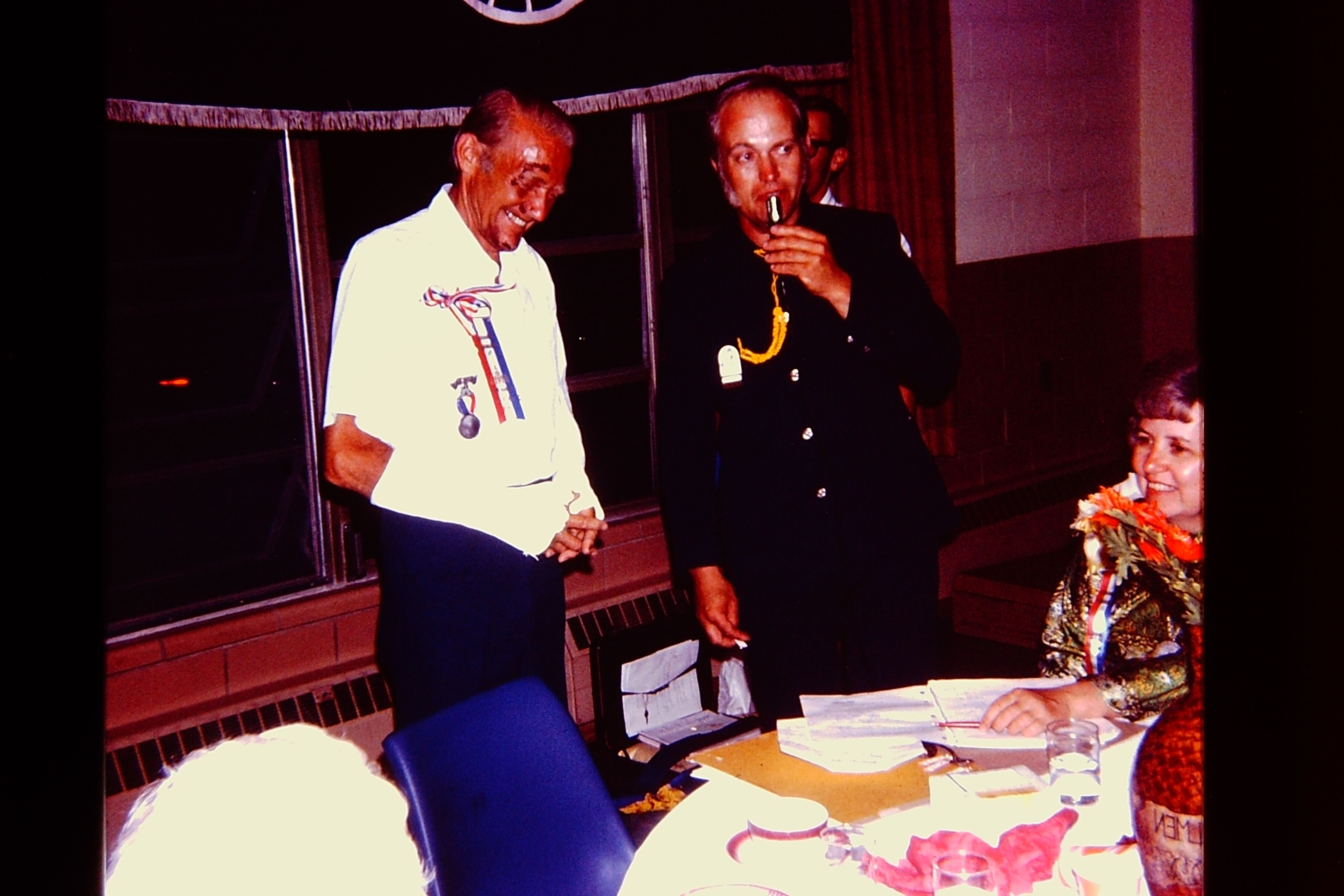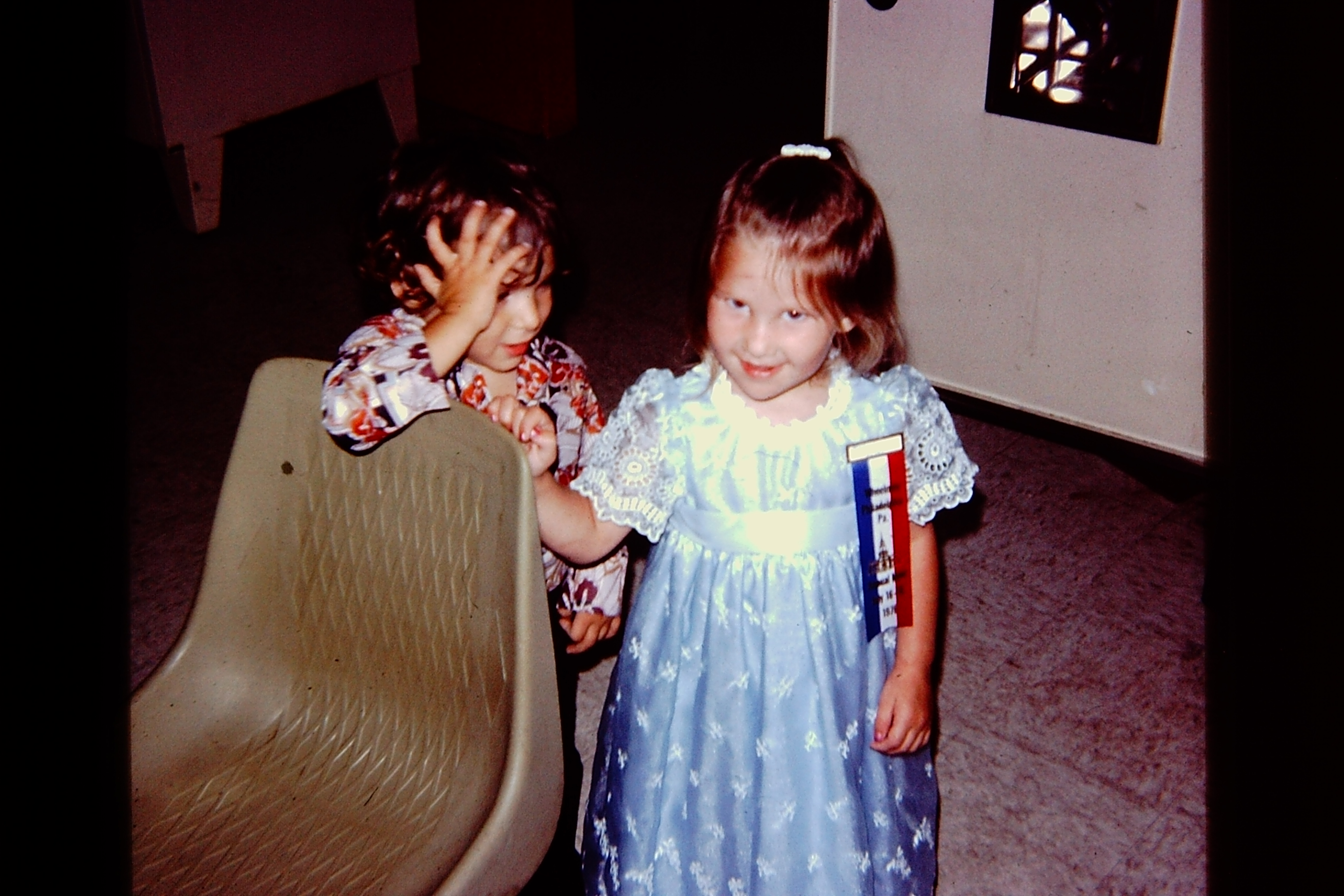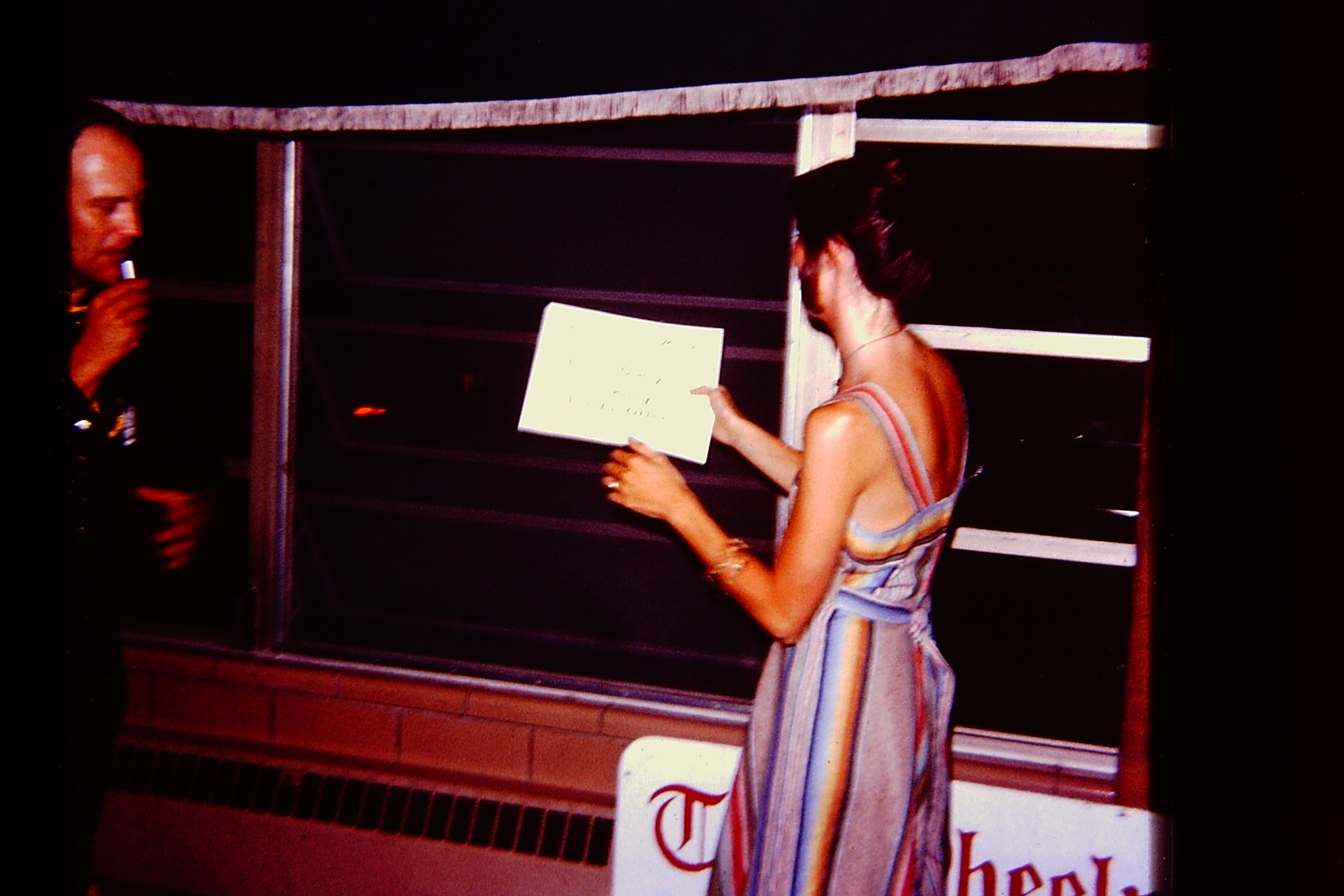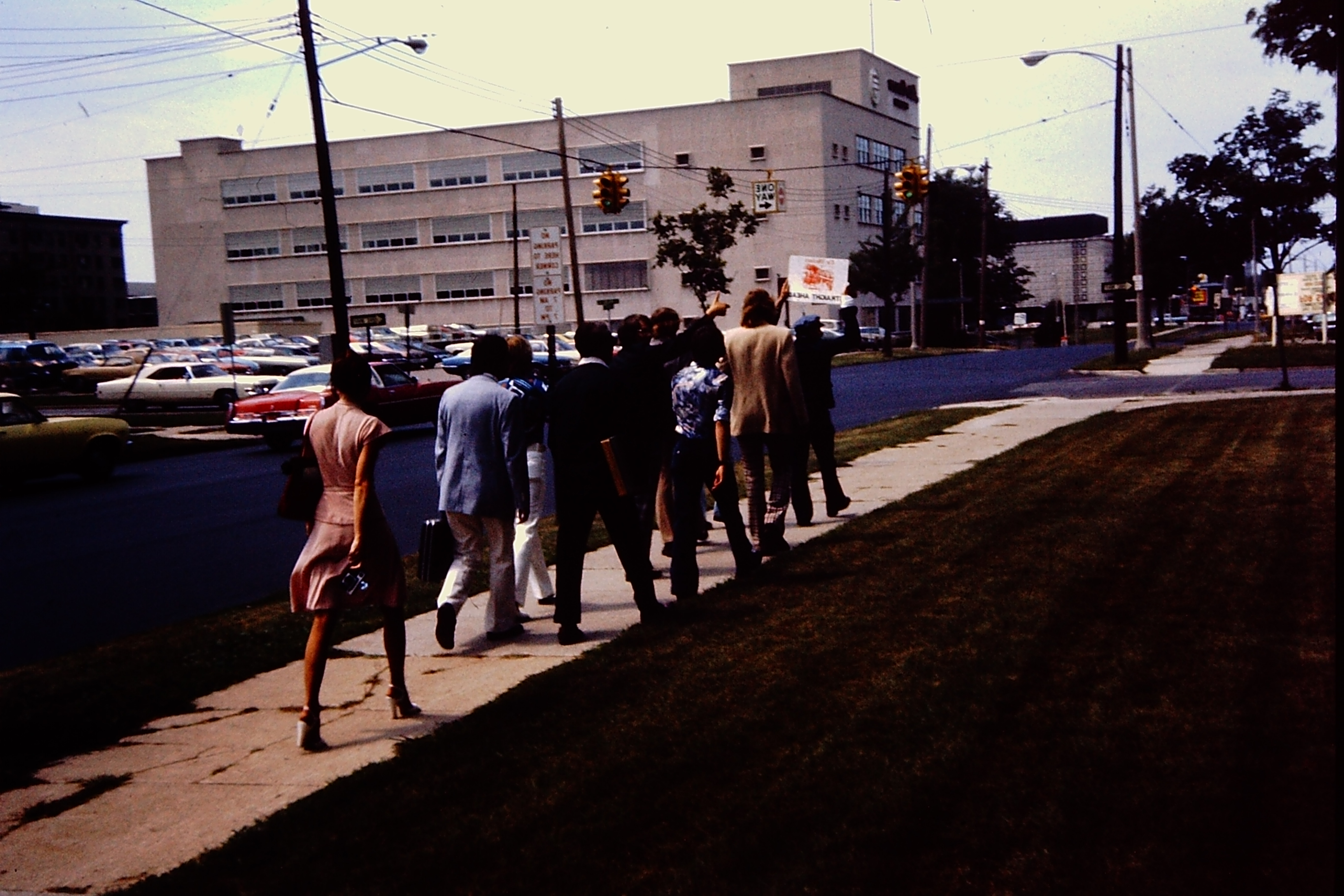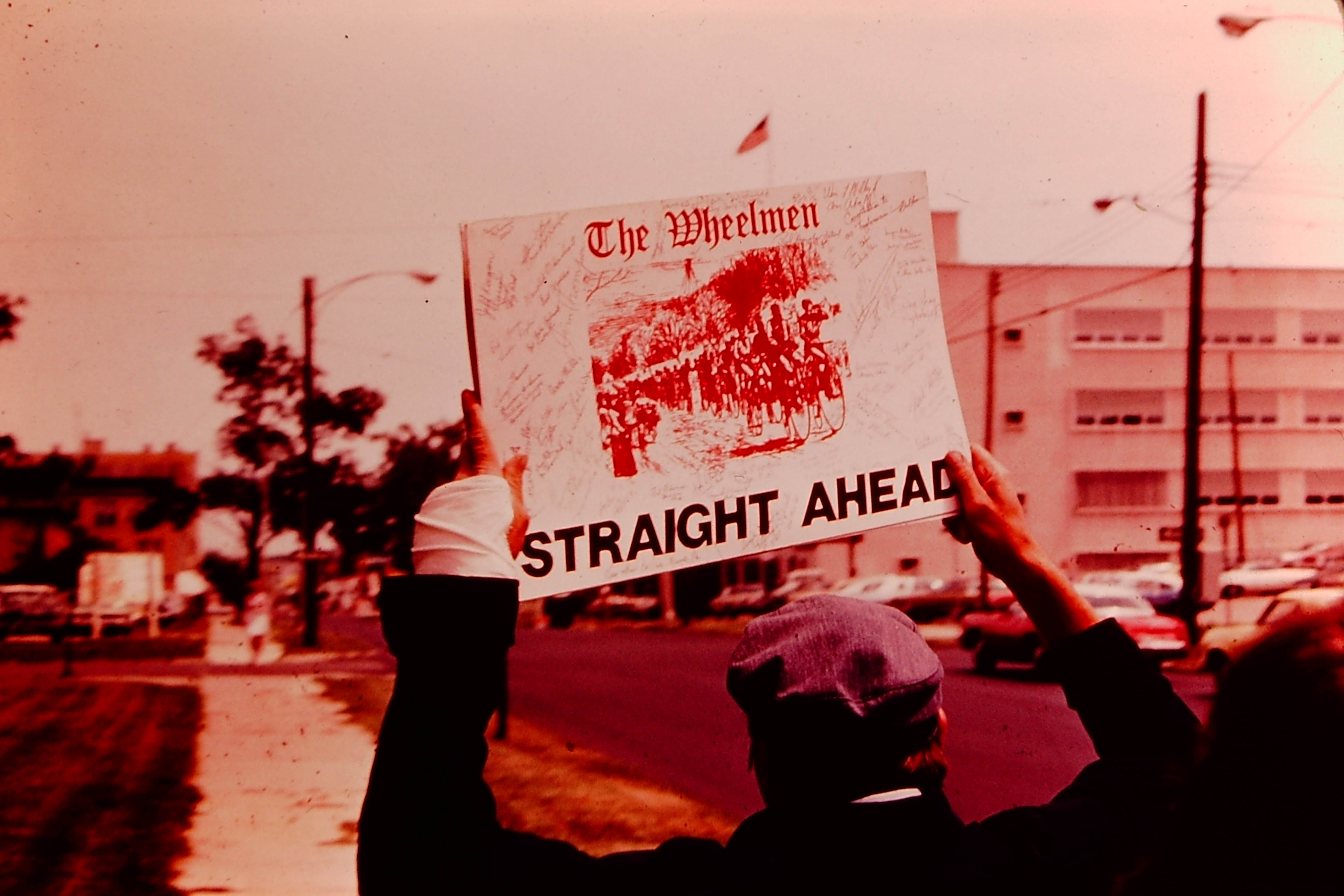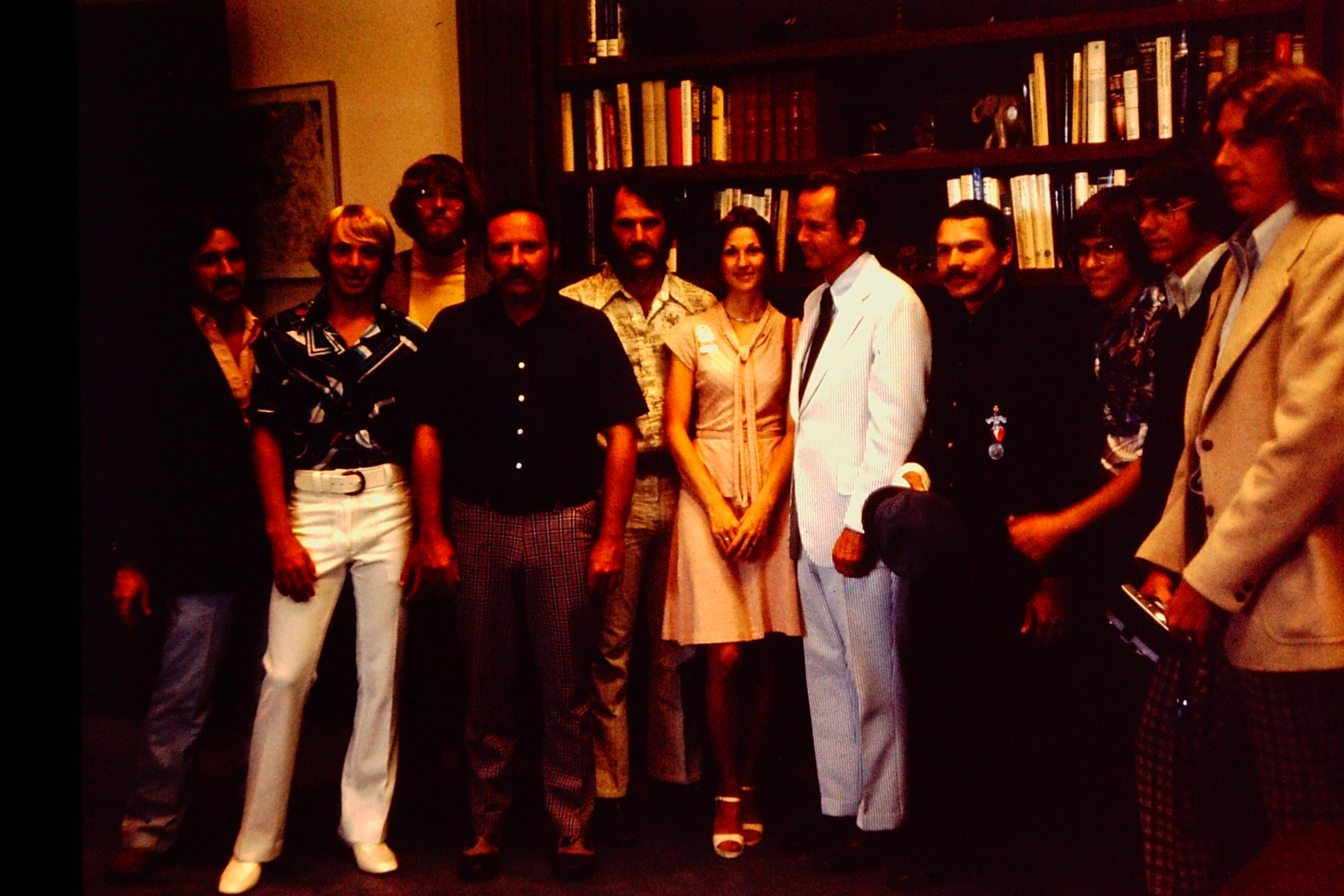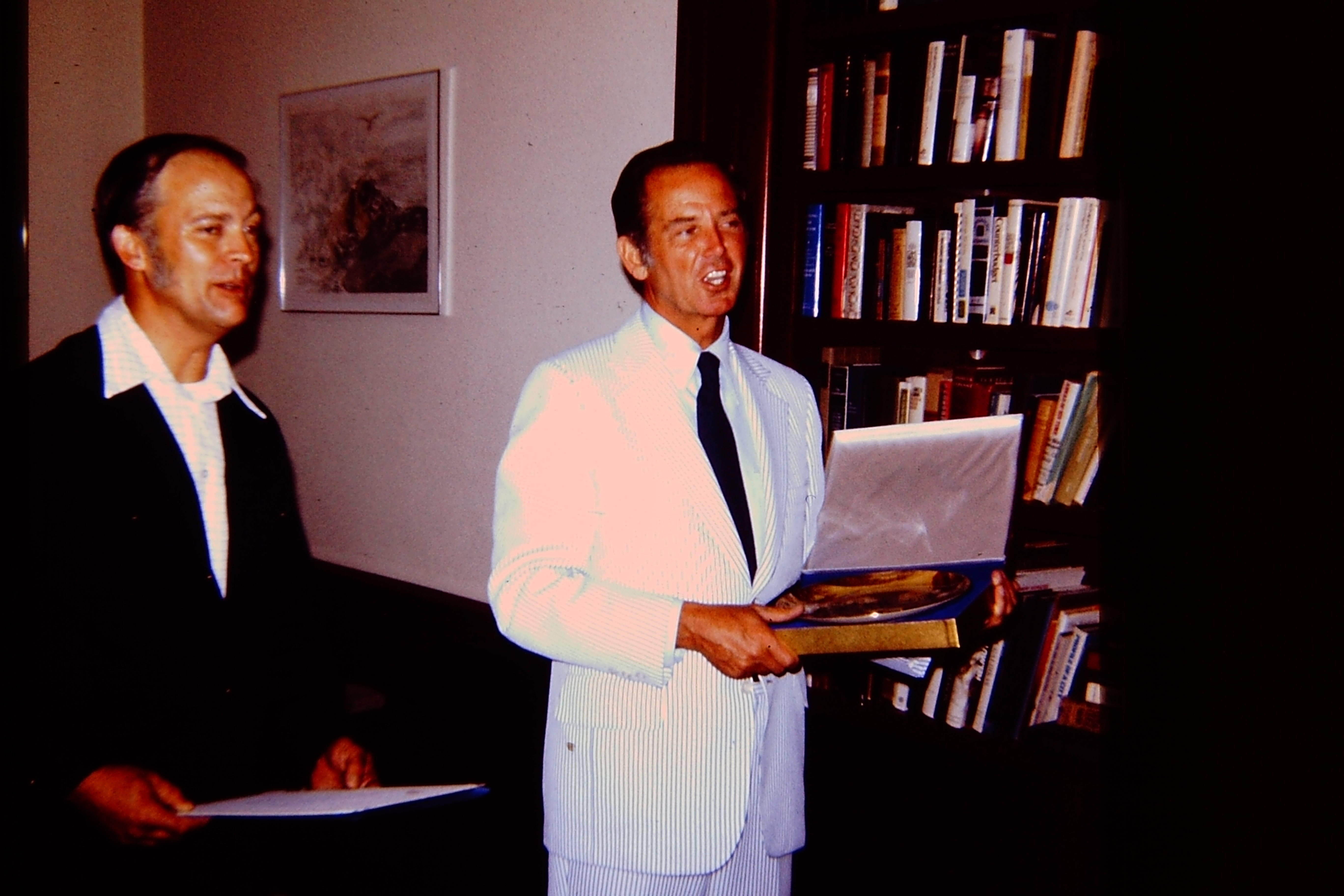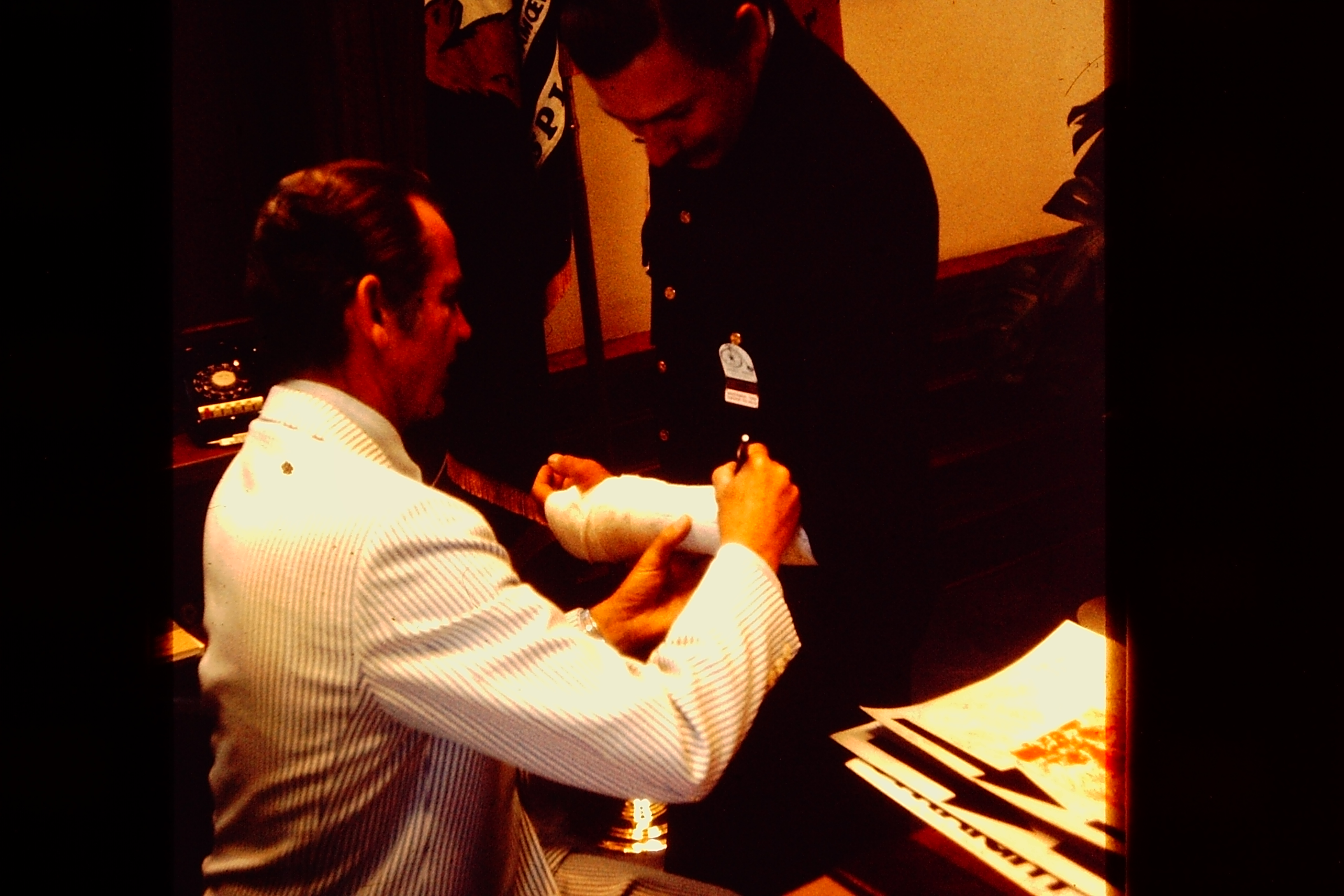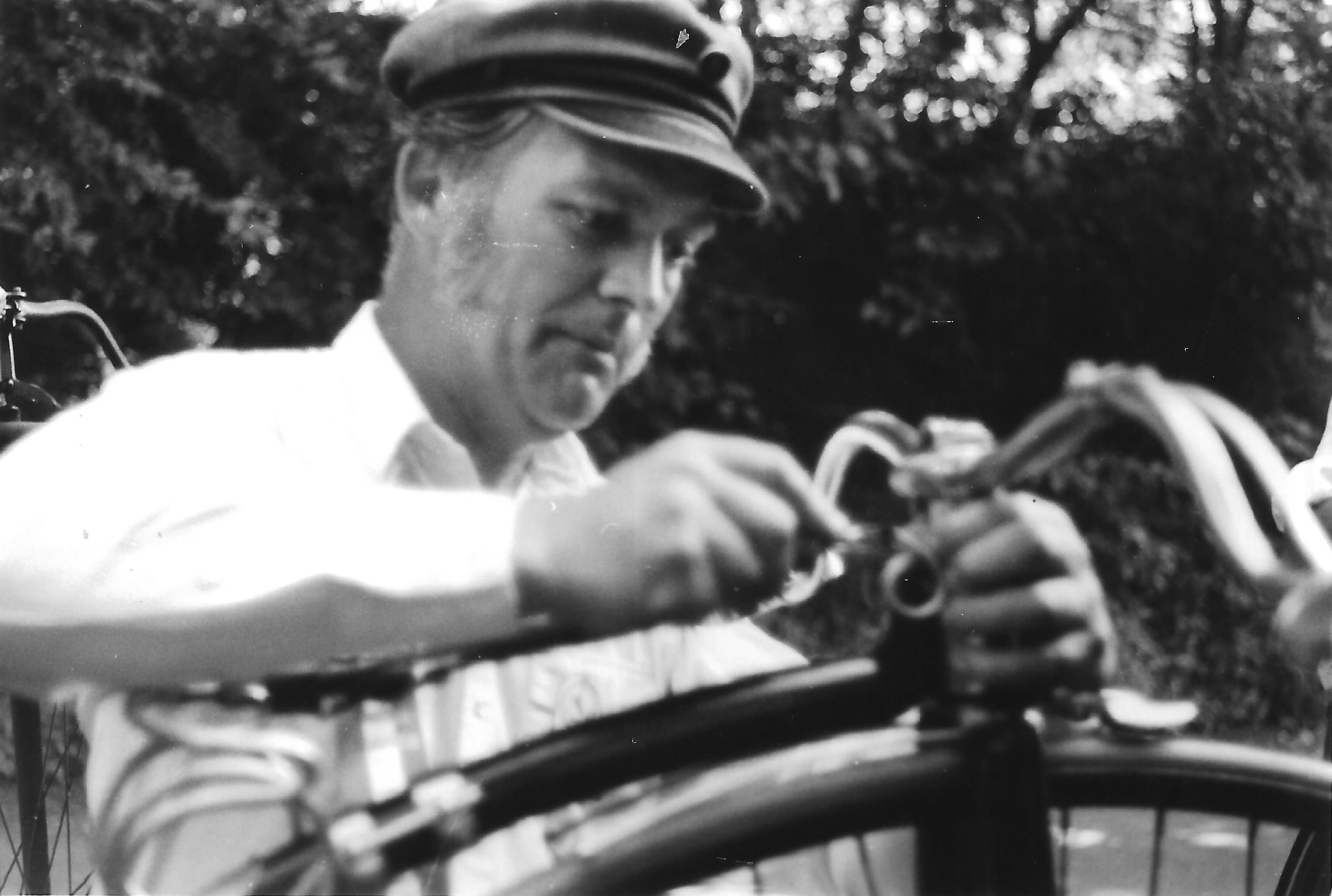 Event Start Date: July 4th, 1976
Event End Date: July 16th, 1976
July 4th 1976 was a day I will never forget. There were 26 riders all geared up to ride on the Bicentennial tour towards Philadelphia, Pennsylvania, accompanied by others who wanted to ride part of the way and several modern bicycles. The ages ranged from 16 to 68. We lined up and after a brief ceremony in front of the Henry Ford Museum, which by the way is a replica of Independence Hall in Philadelphia where we would end our journey, we were on our way. Carrying an official declaration from then Governor William Millikin, we were to deliver it many miles away to Mayor Rizzo in Philadelphia. We were accompanied on the trip by my sister-in-law Charmagne who drove our big Dodge Maxi Van and watched our children Mahrya and Matthew for us.
Our first stop was in Waltz, Michigan and we were the guests of the Niemann family for the night. Many had tents to sleep in, some had motor homes and we were lucky enough to live only 2 miles away so we had our own comfy bed that night. Next day it was south and east through countryside on to Toledo for a free meal at McDonalds then a quick trip with police escort on a busy county road. We traversed many small towns on the way to our destination, each one with it's own charm and character. We met many people and saw sights the average tourist would miss. Several towns would let us use their facilities such as high school's with showers and cafeteria and in return we would put on a demonstration of the old bikes. We crossed the Susquehanna River on a somewhat rickety looking paddleboat, ate in local Ma and Pa restaurants, talked to the Amish as they checked out our bikes, rode up to Hershey World where that wonderful chocolate comes from, I could go on and on. We were so privileged to be able to participate in this epic adventure.
Finally, on July 16 we reached our destination. After a triumphant ride into Philadelphia, we presented the proclamation from Governor Millikin to an aide of Mayor Rizzo. Several Wheelmen activities that night added even more to this fantastic trip. Many goodbyes the next morning and we were all off on our way back to the life we had left behind for a short period. On this the 40th Anniversary, I look back upon our adventure and am extremely grateful that we had both said Yes! to this truly once in a lifetime opportunity.
Alan Otter
Wheelmen Bicentennial Ride to Philly Slideshow, 1976.
If you like what you see, please sign the Guestbook and/or send us an email.