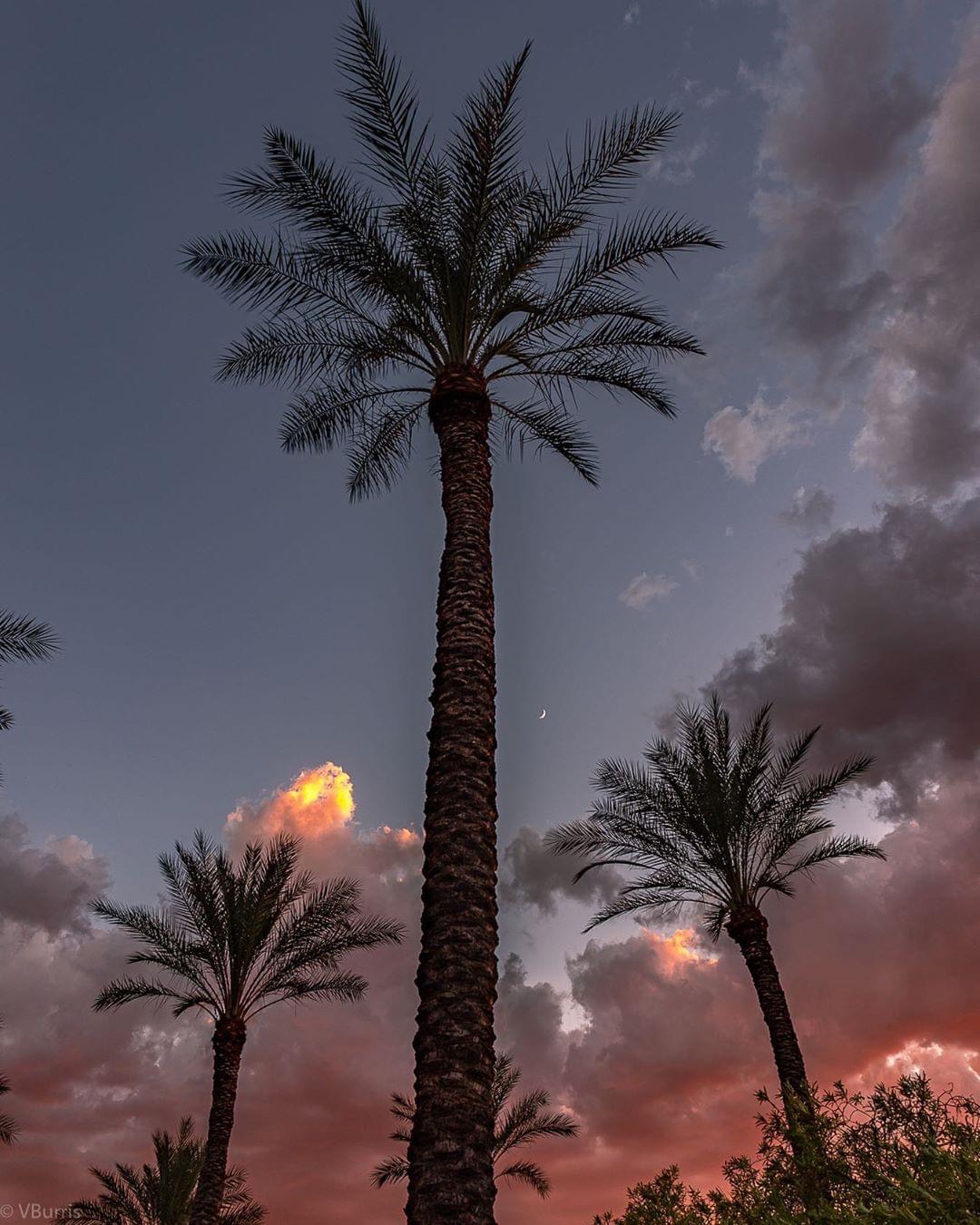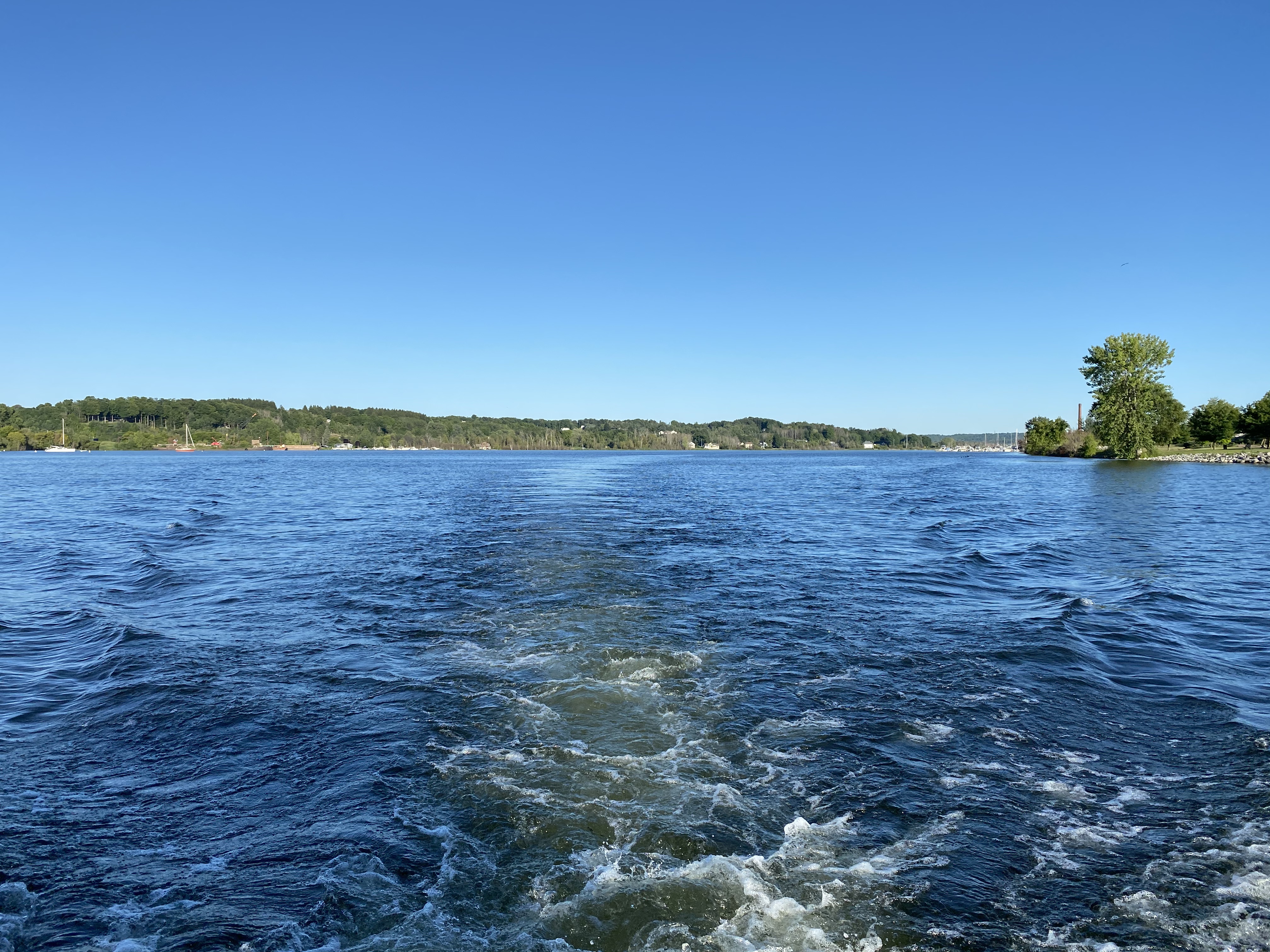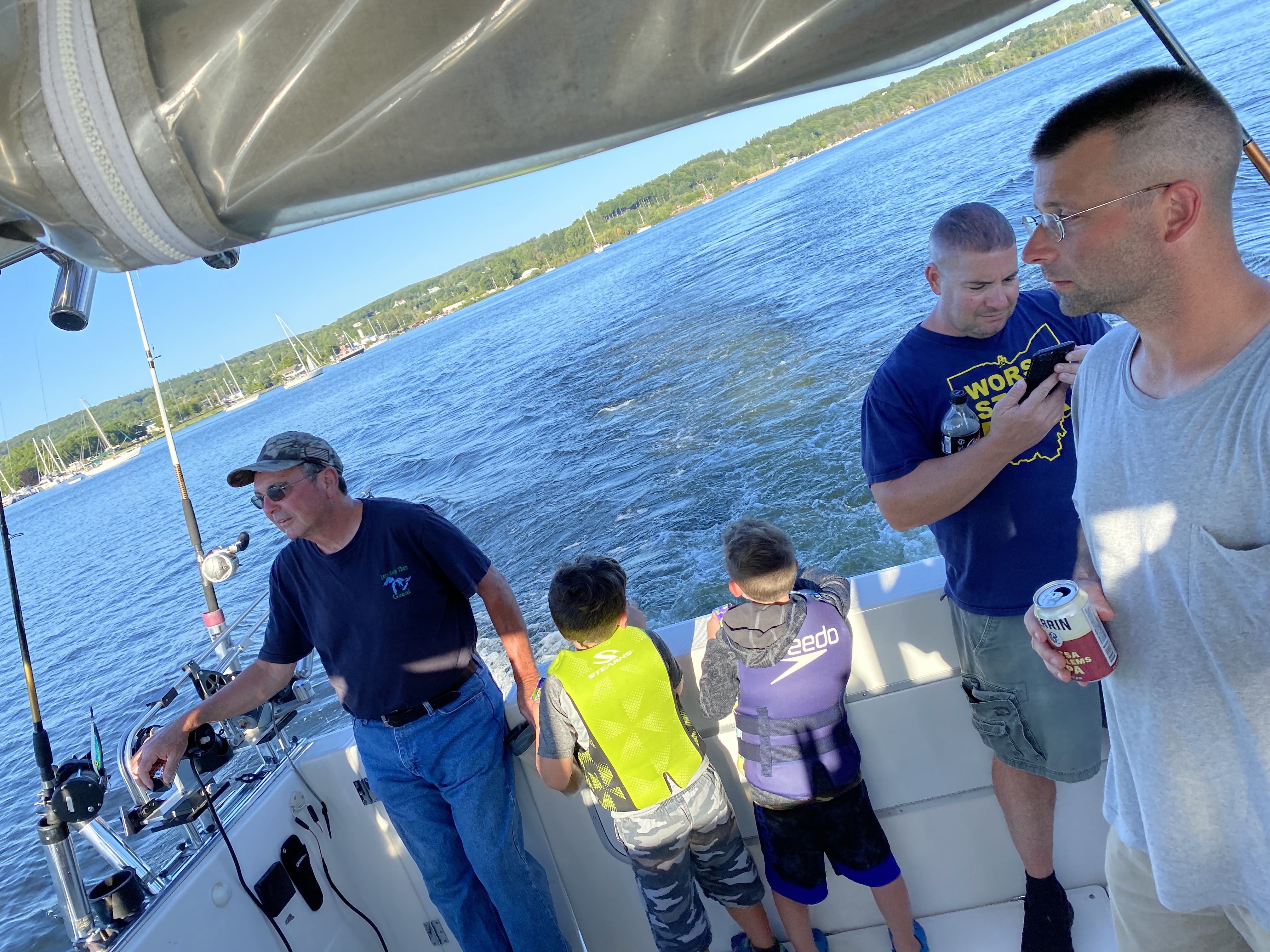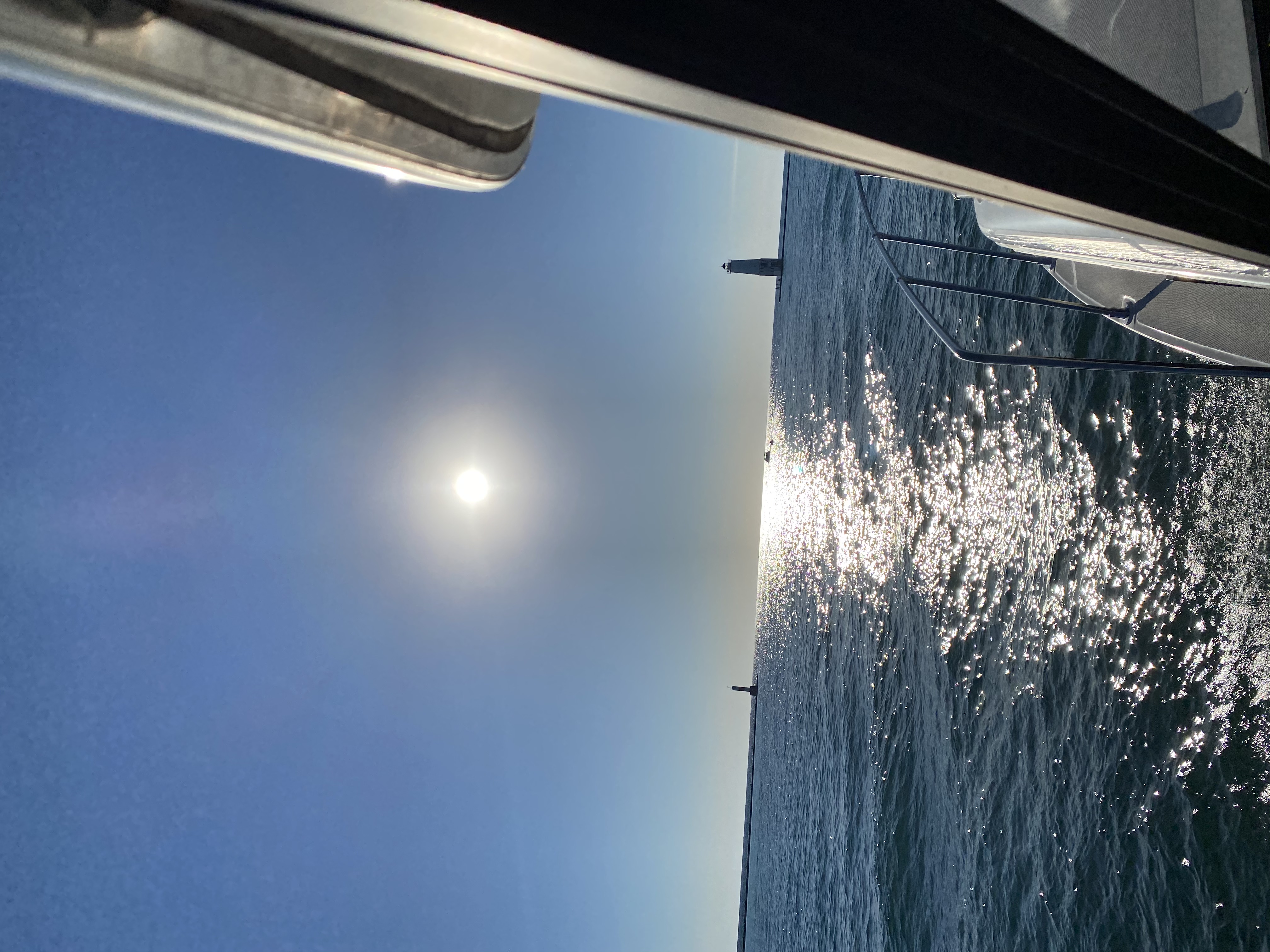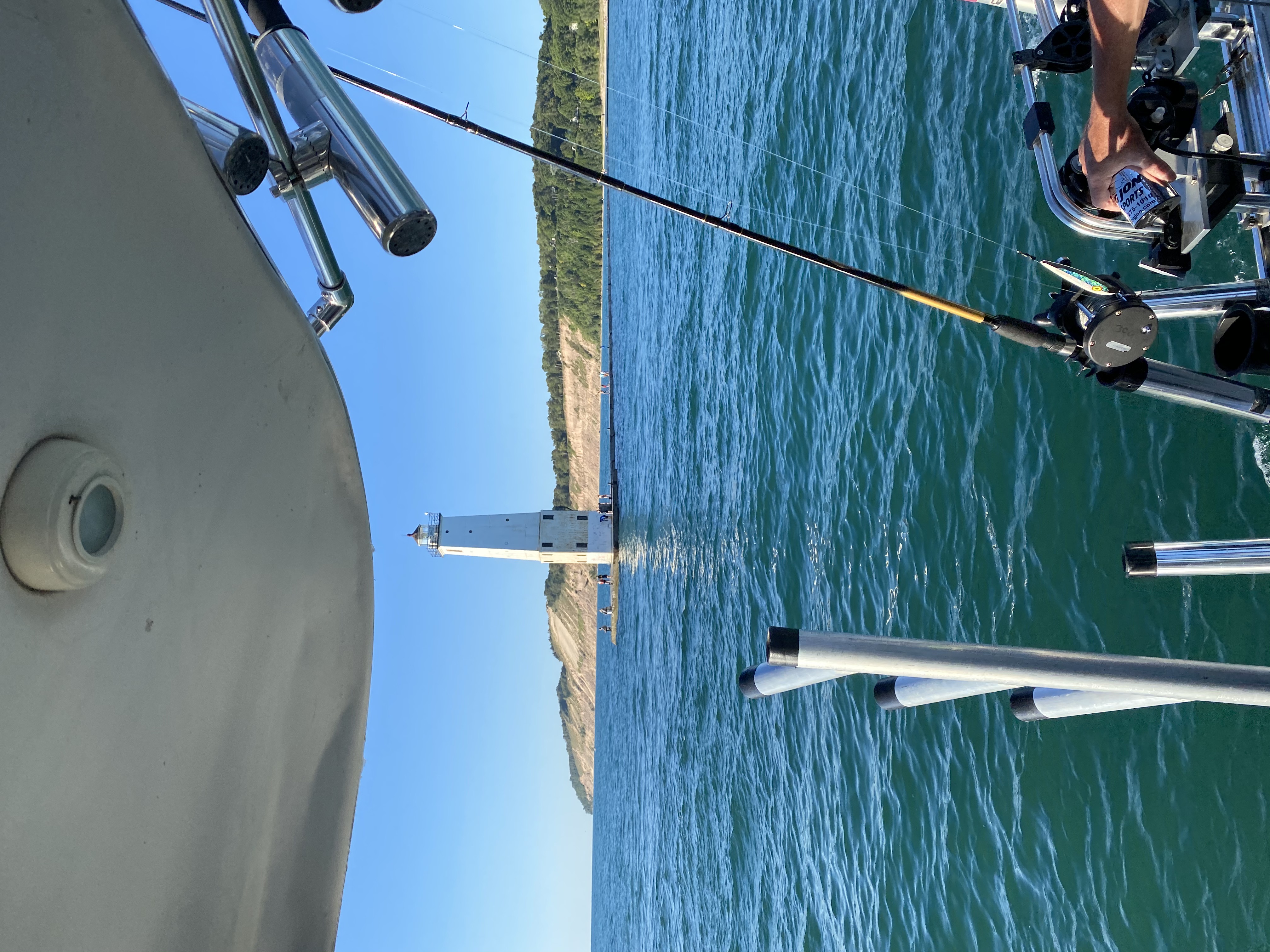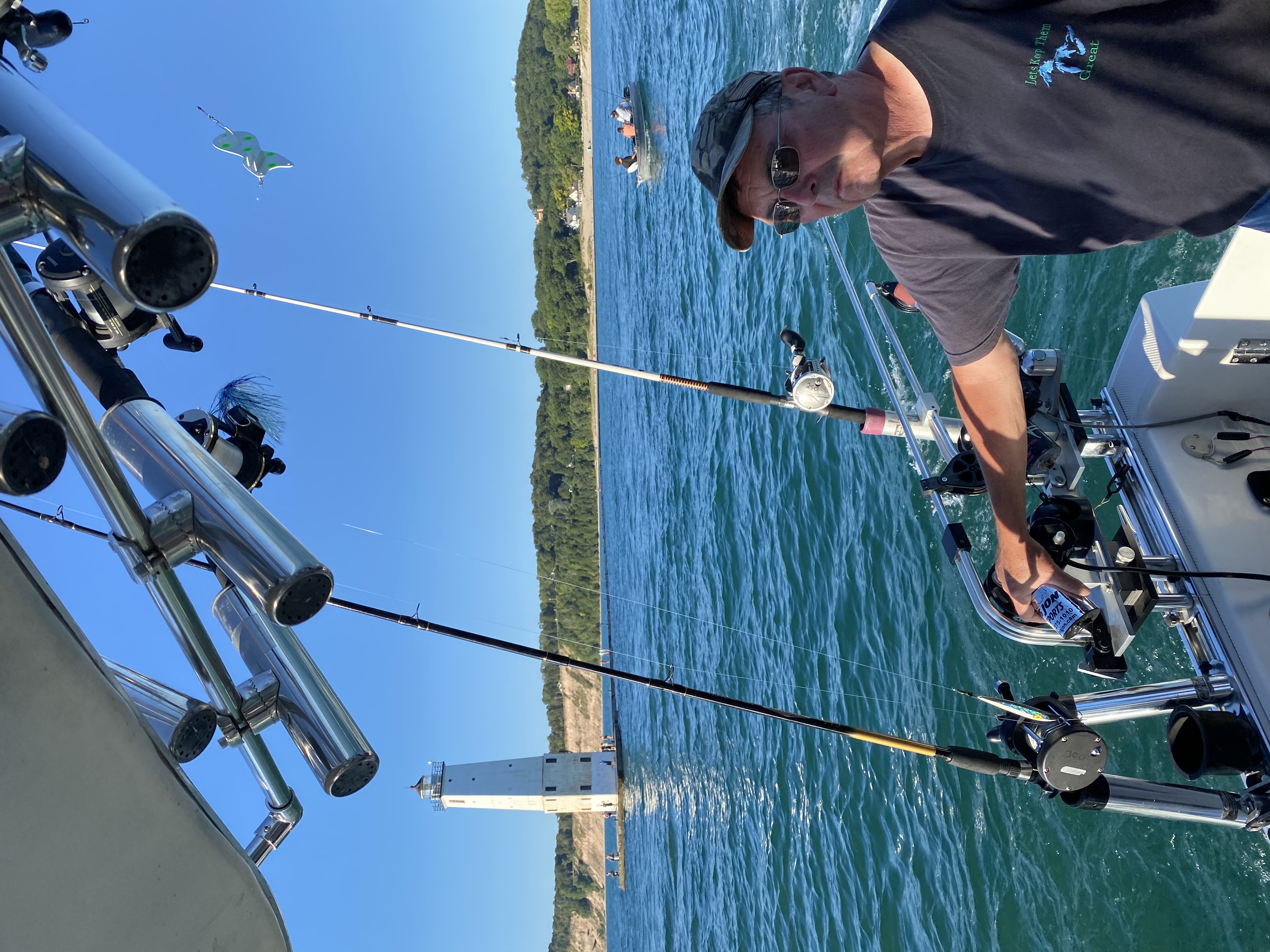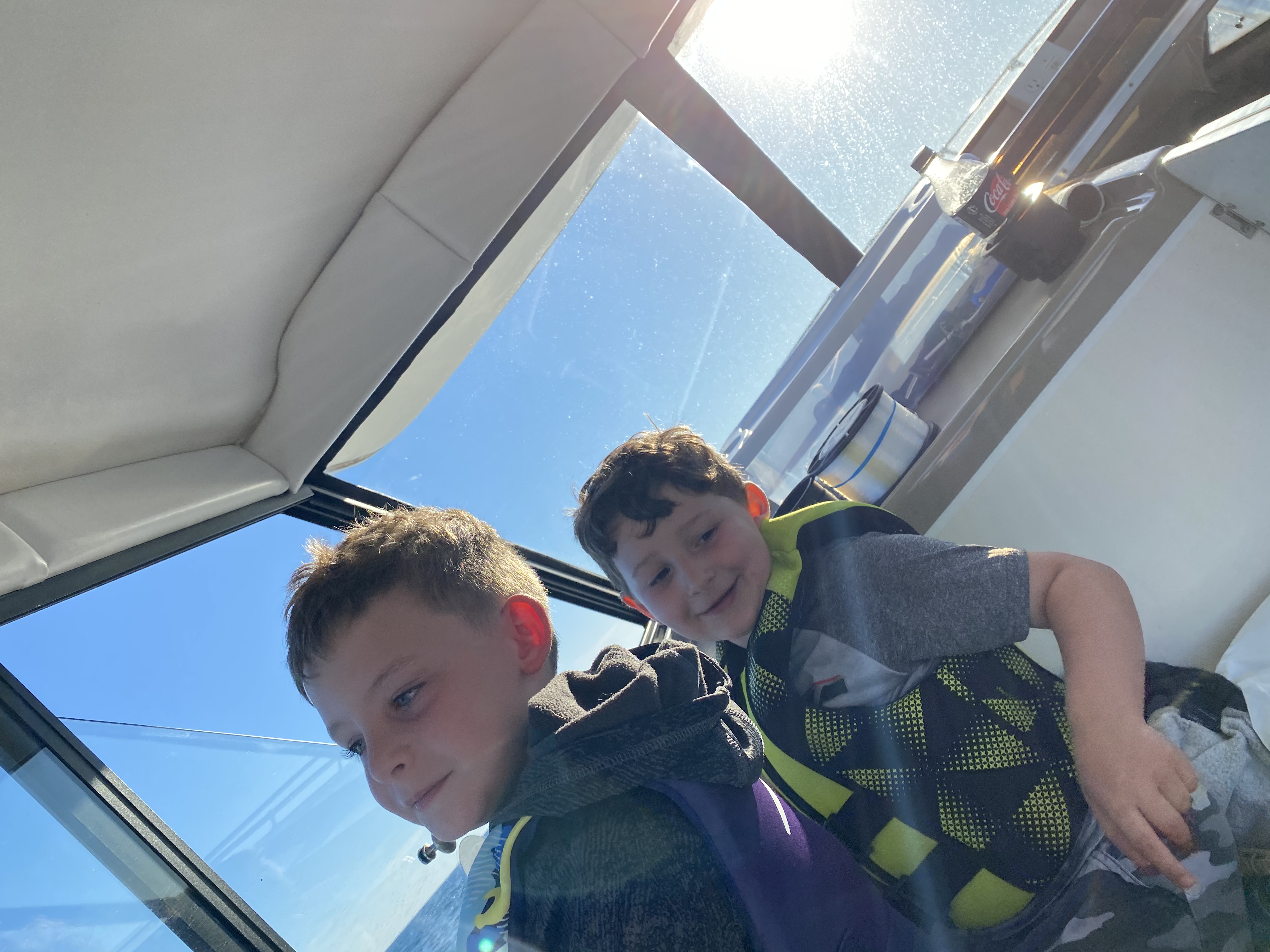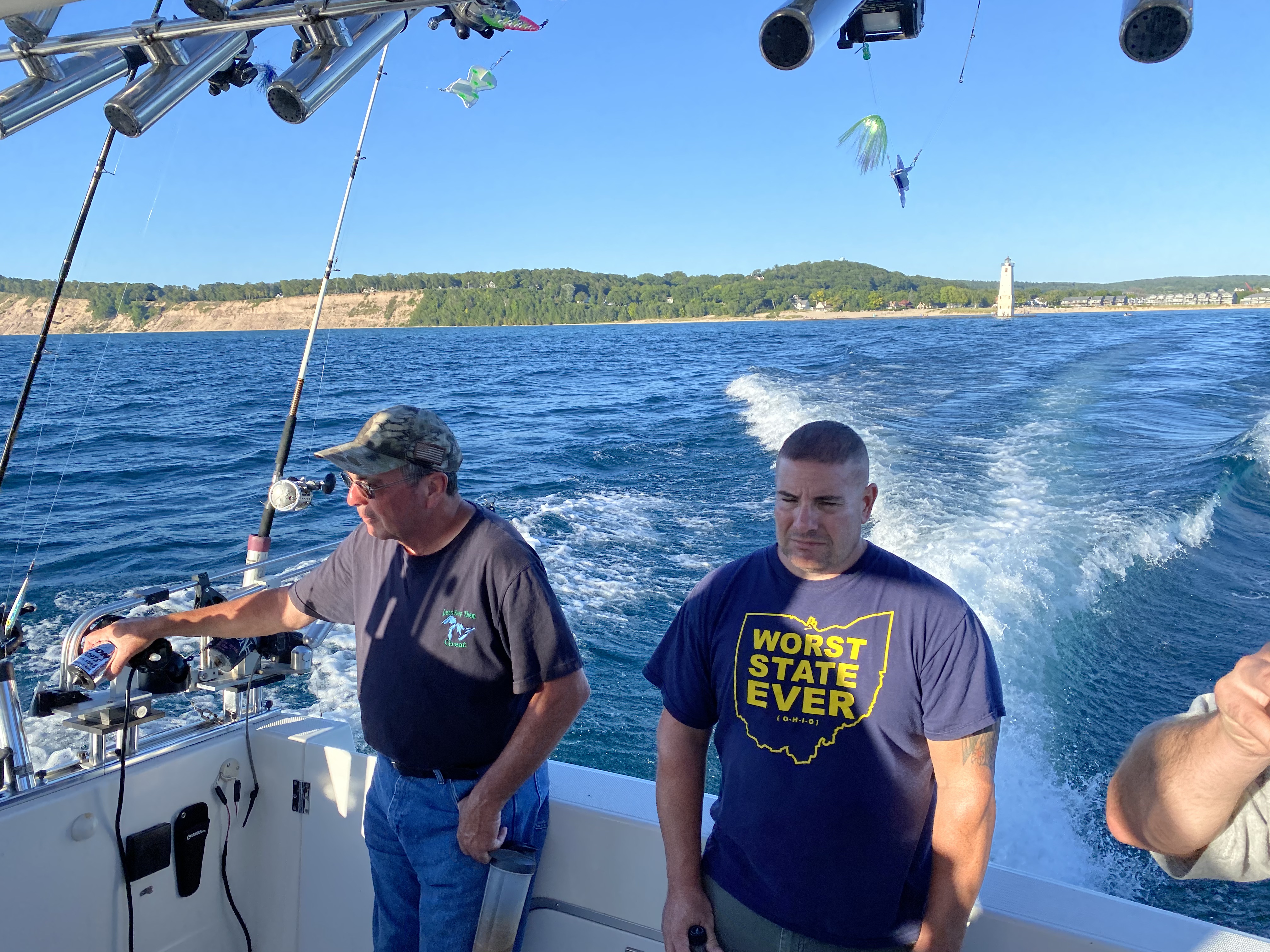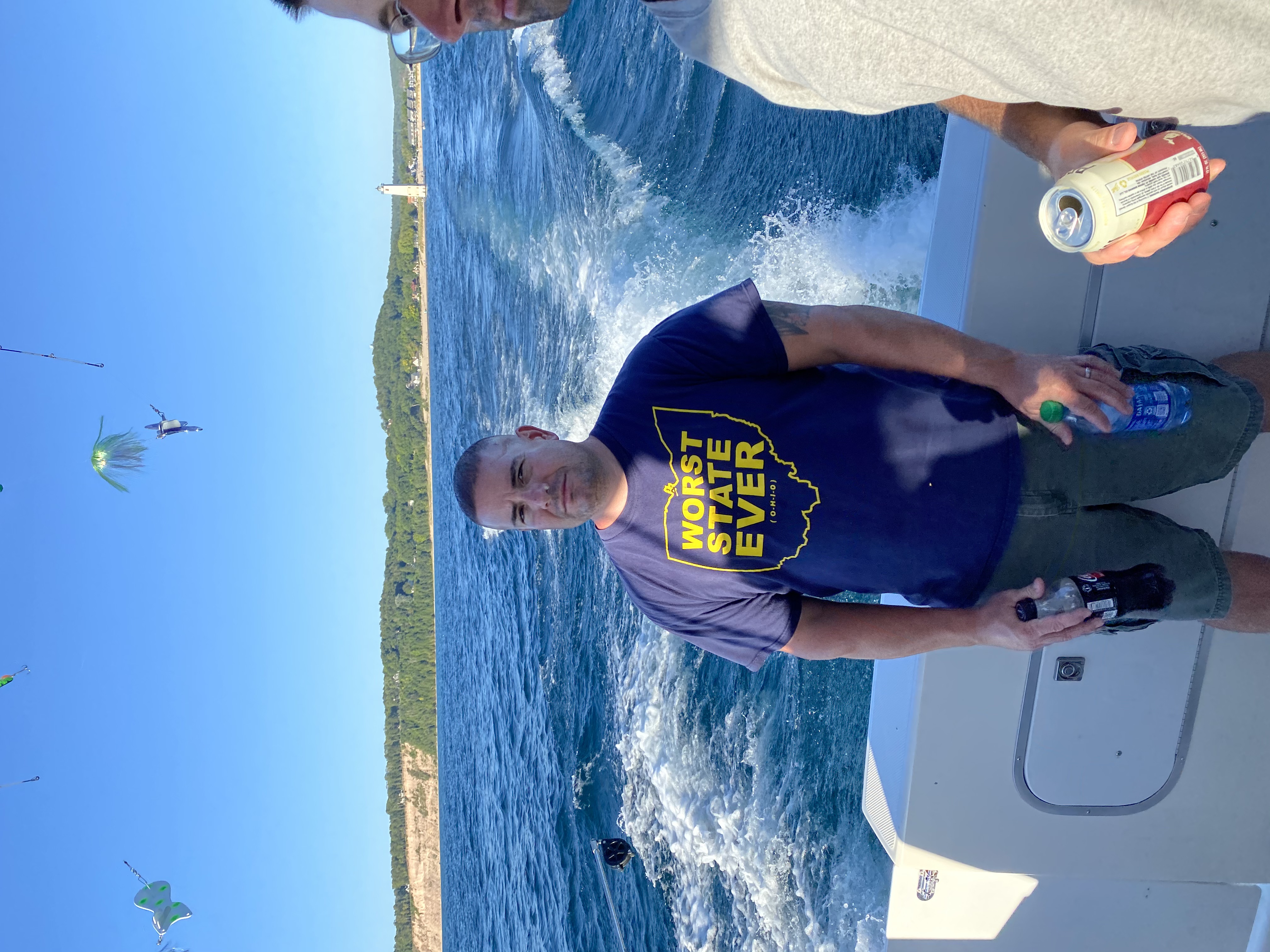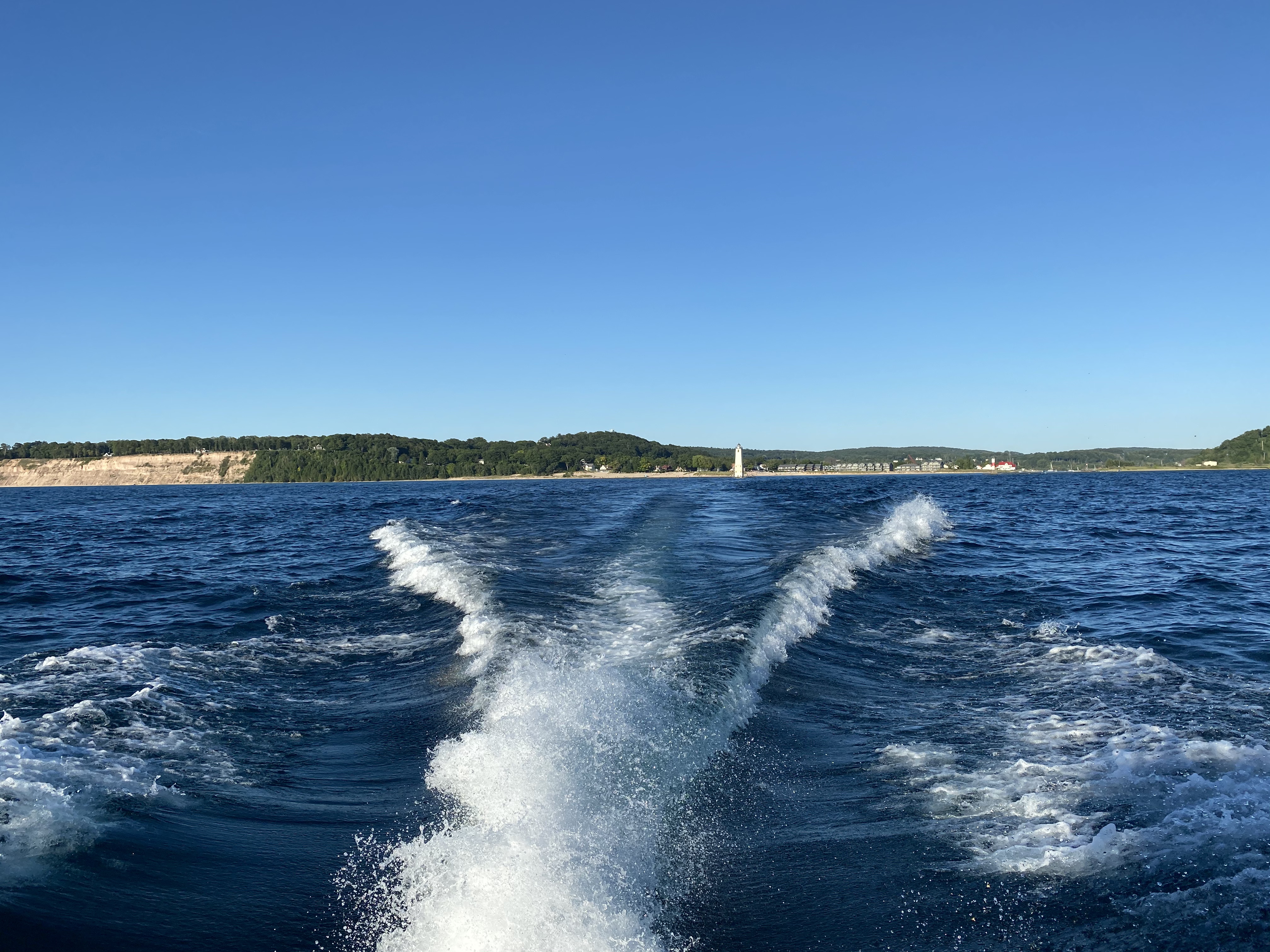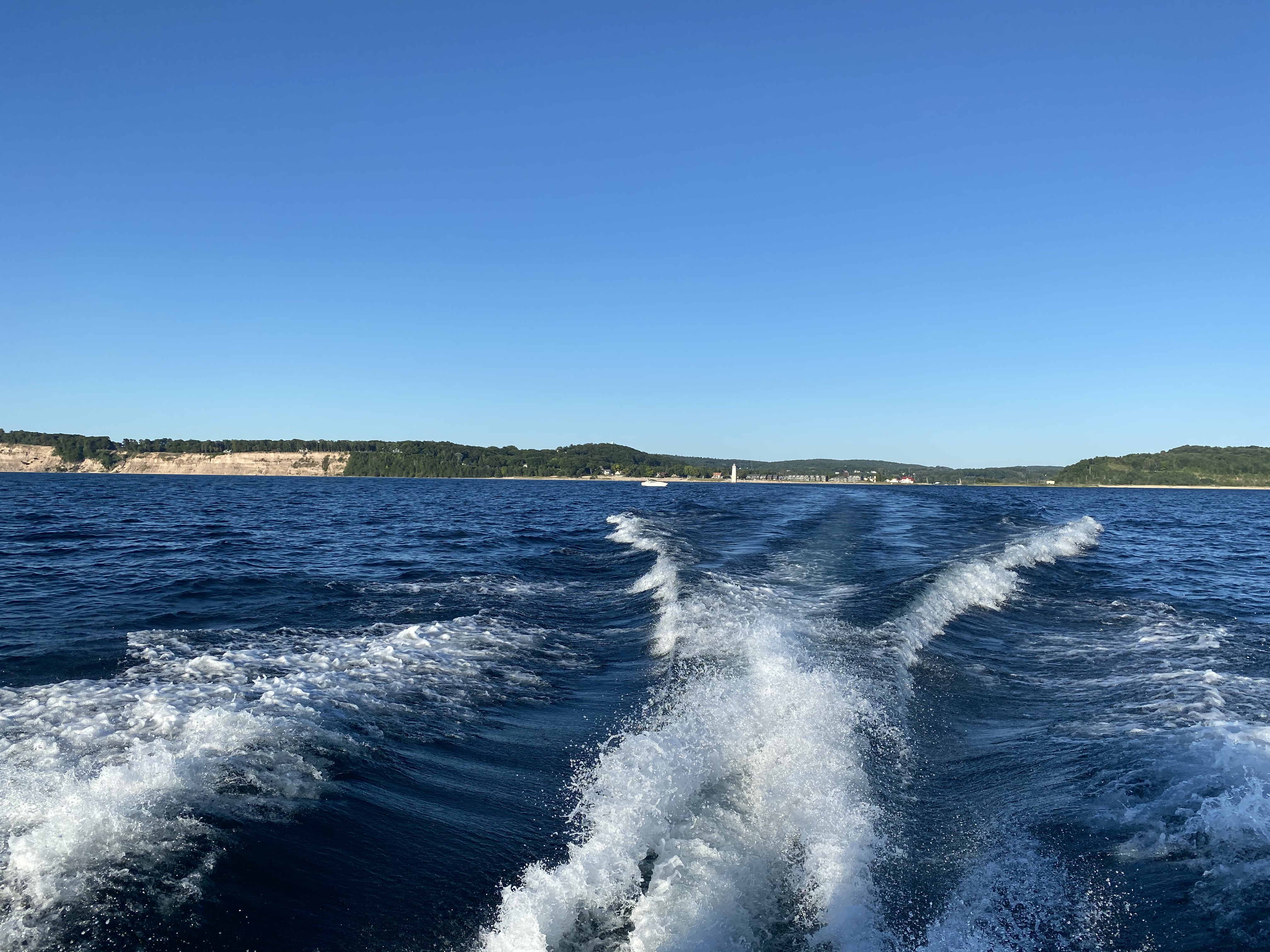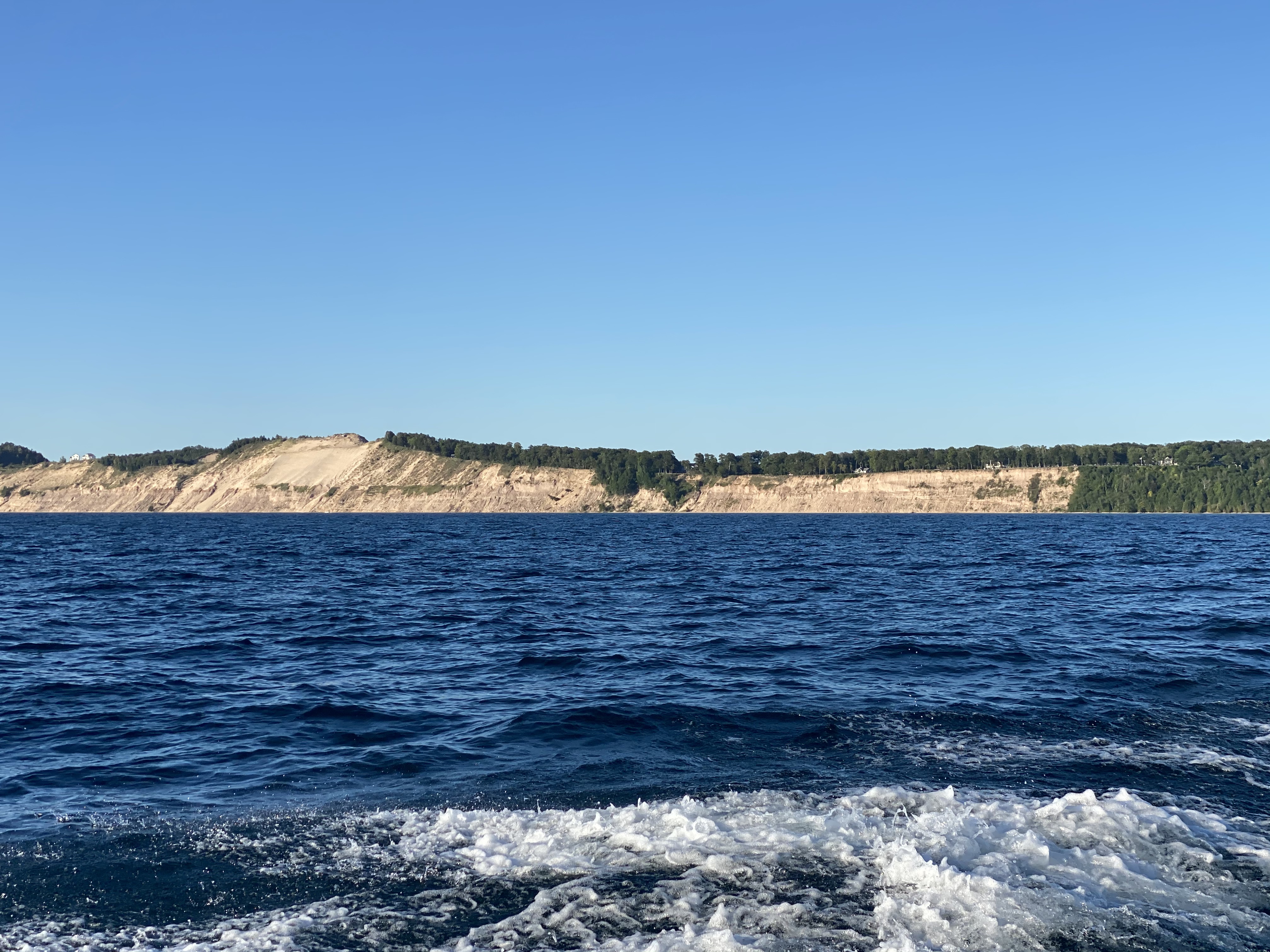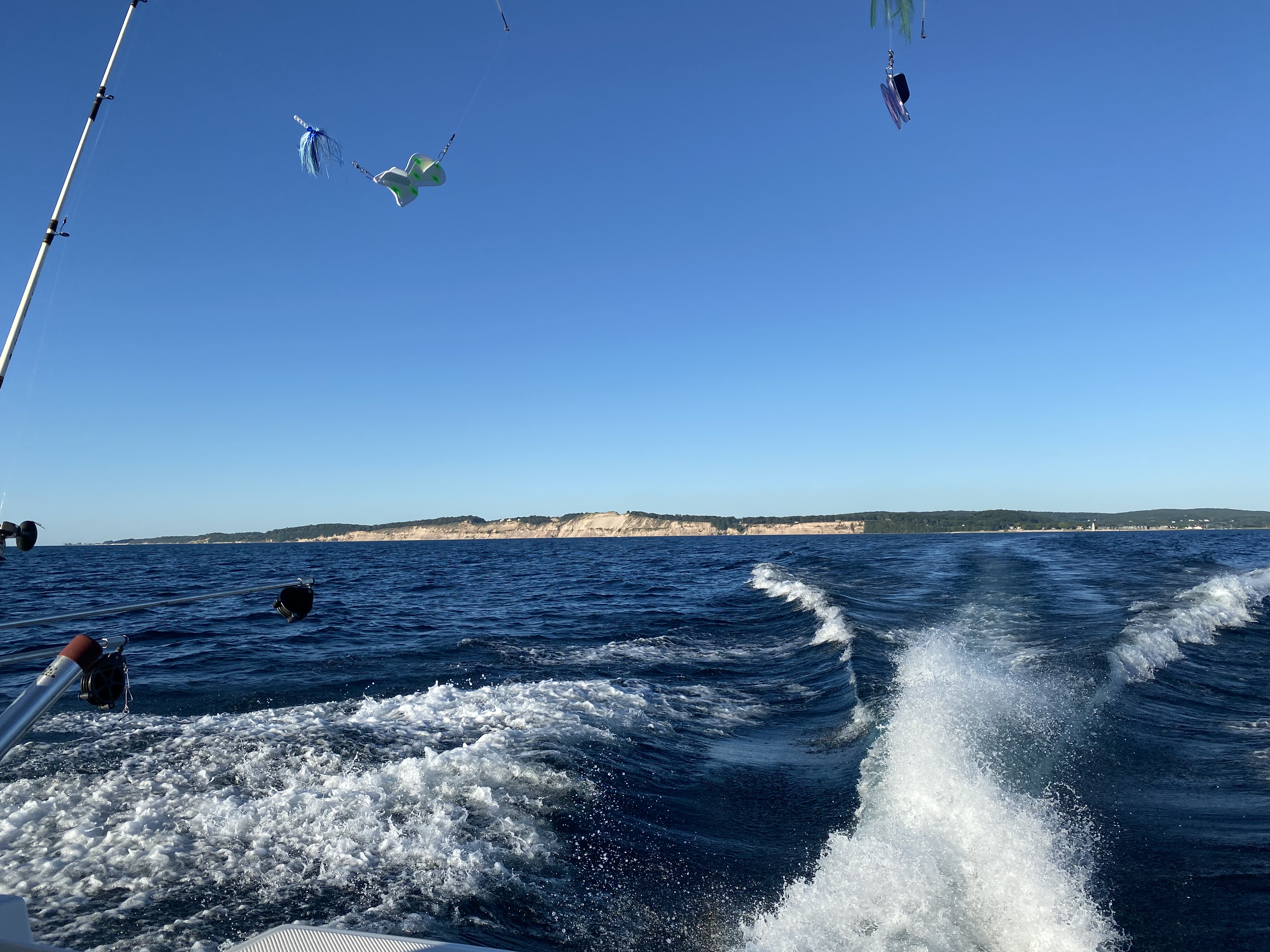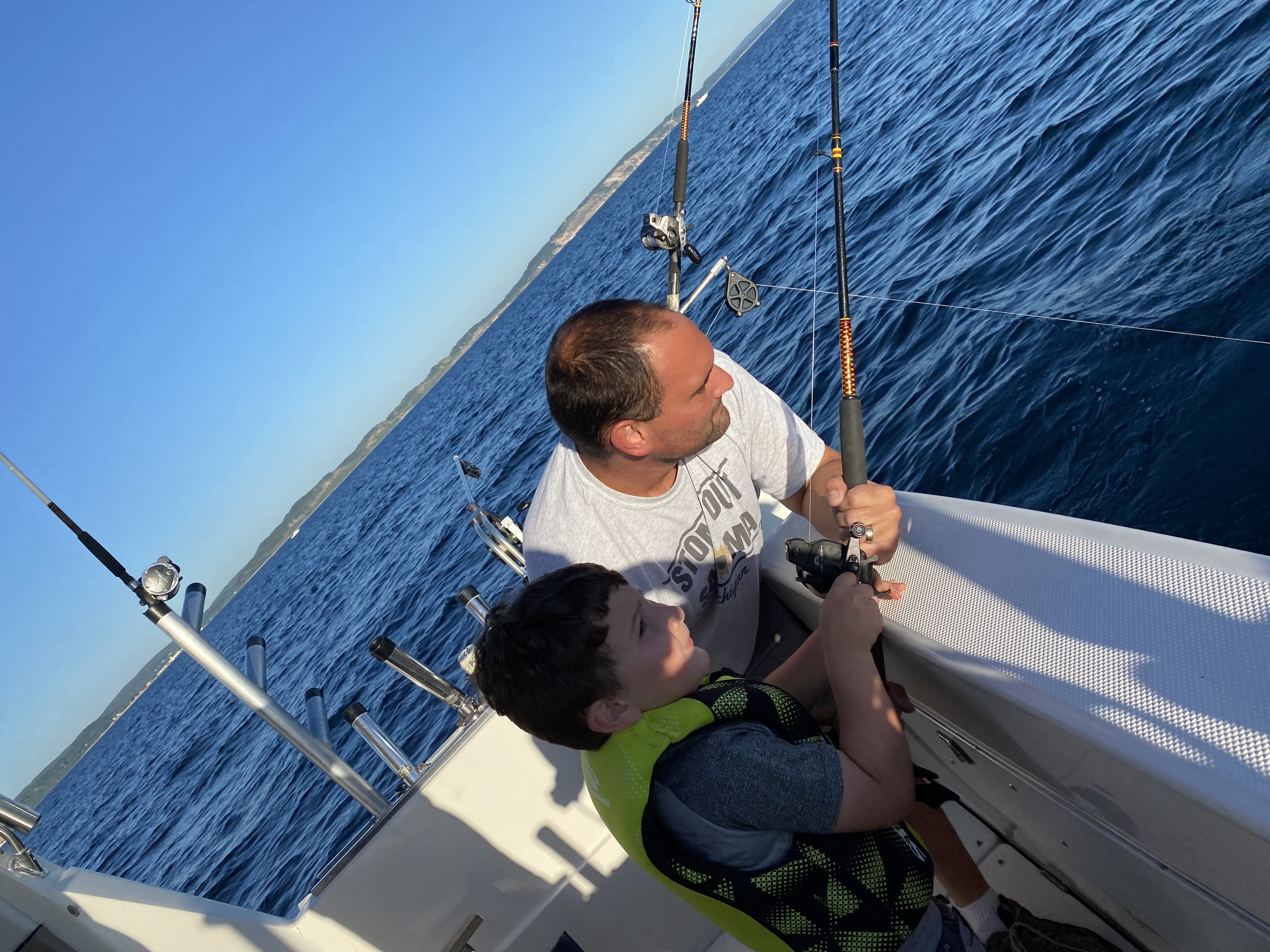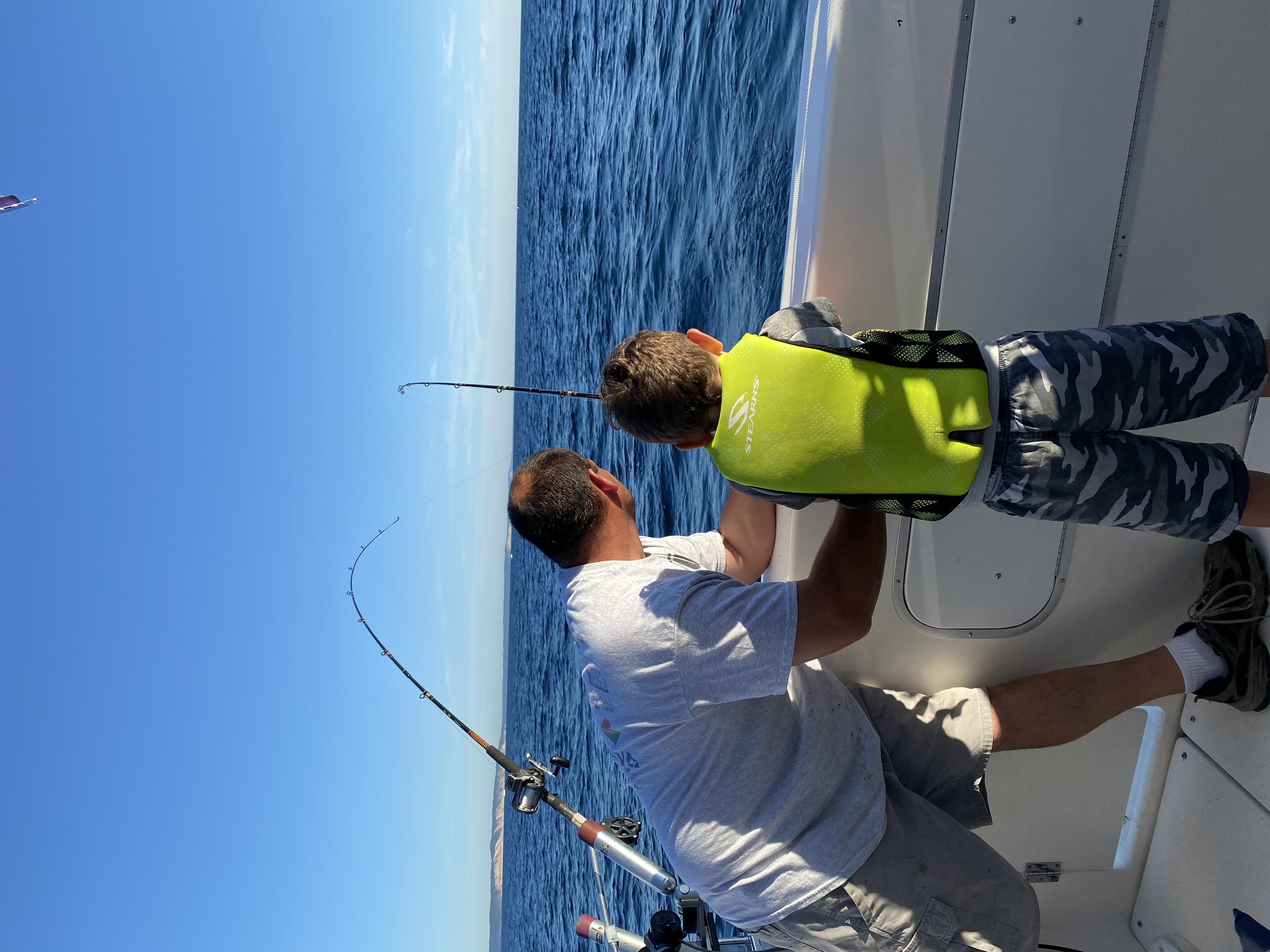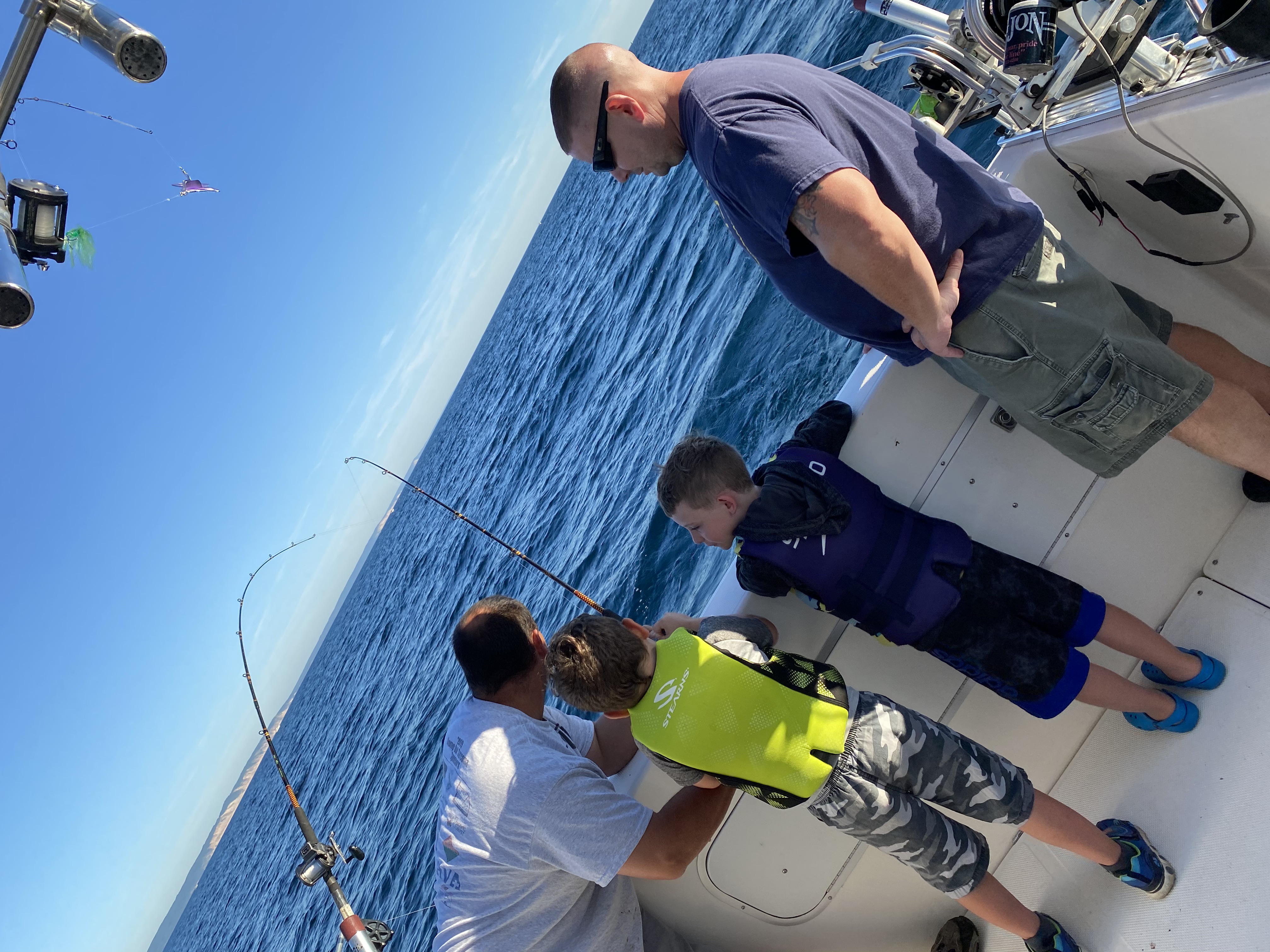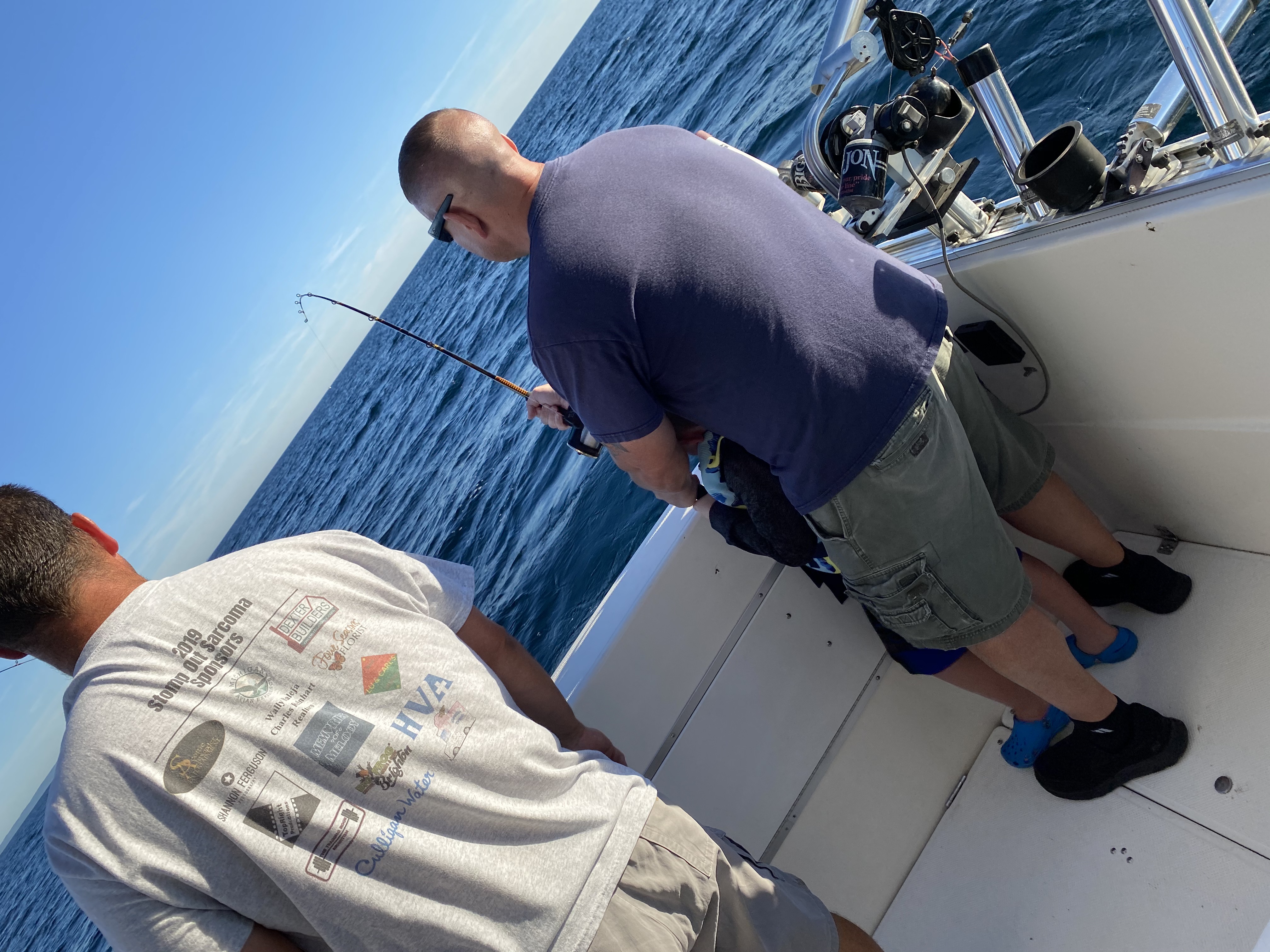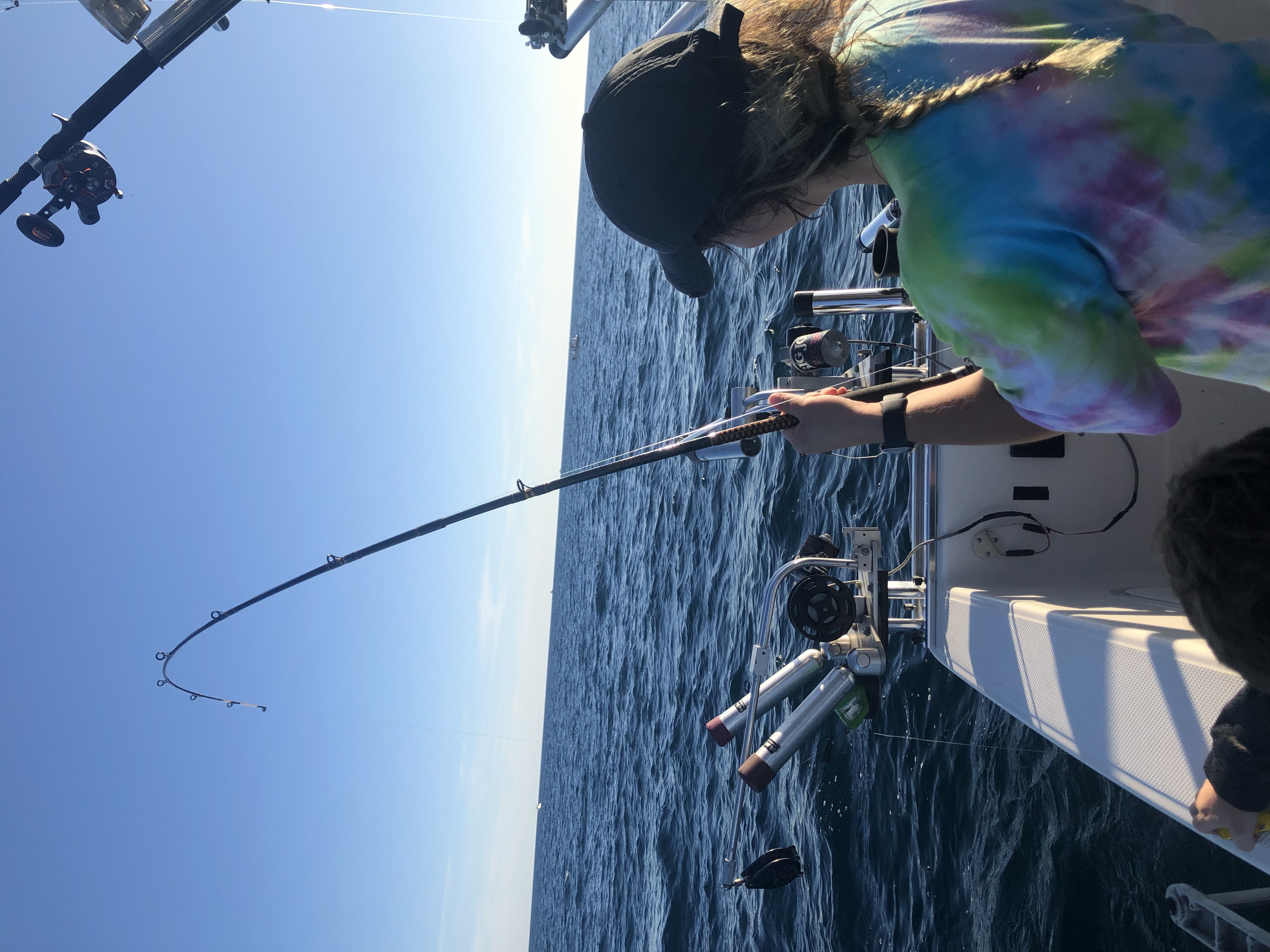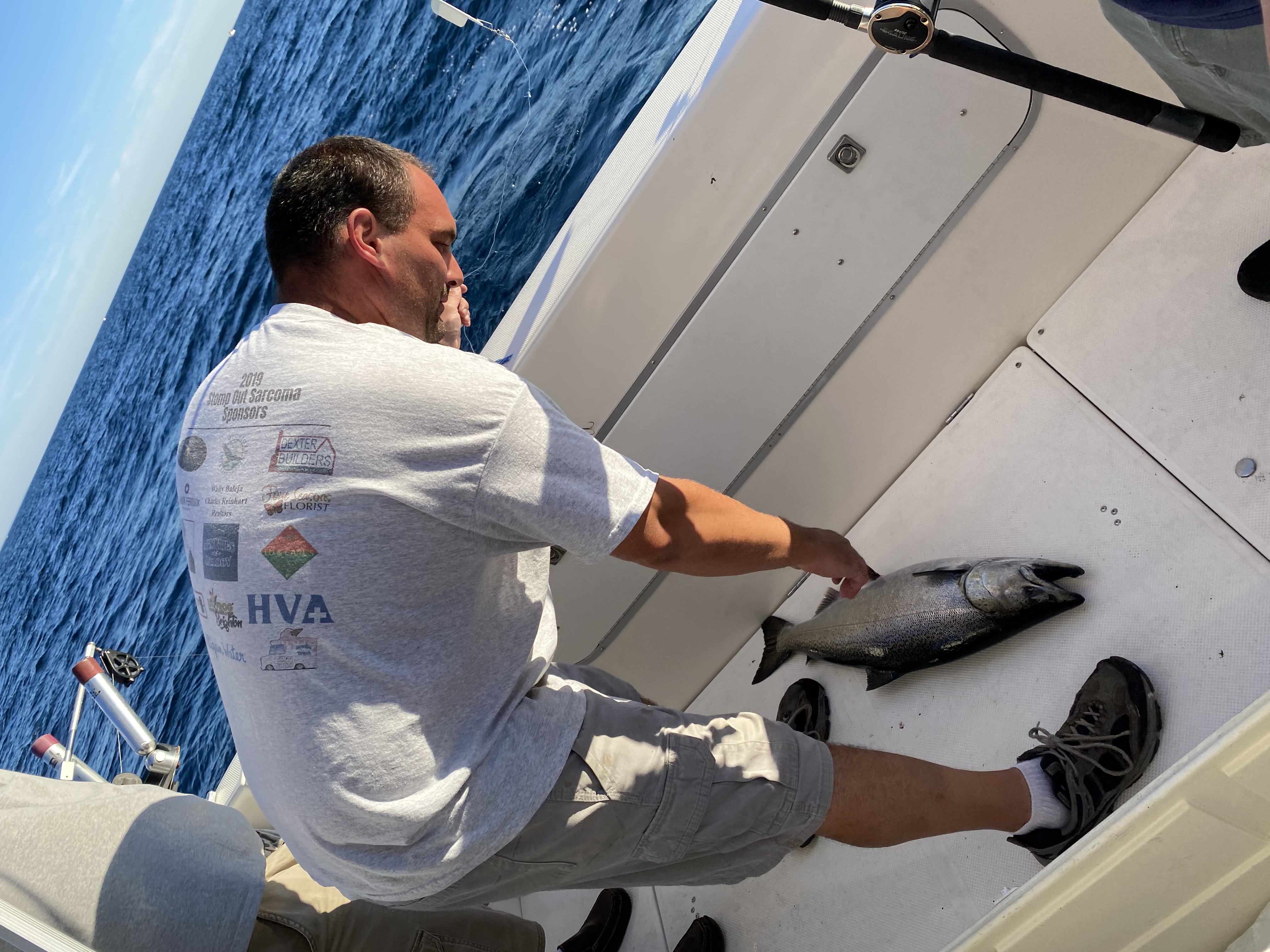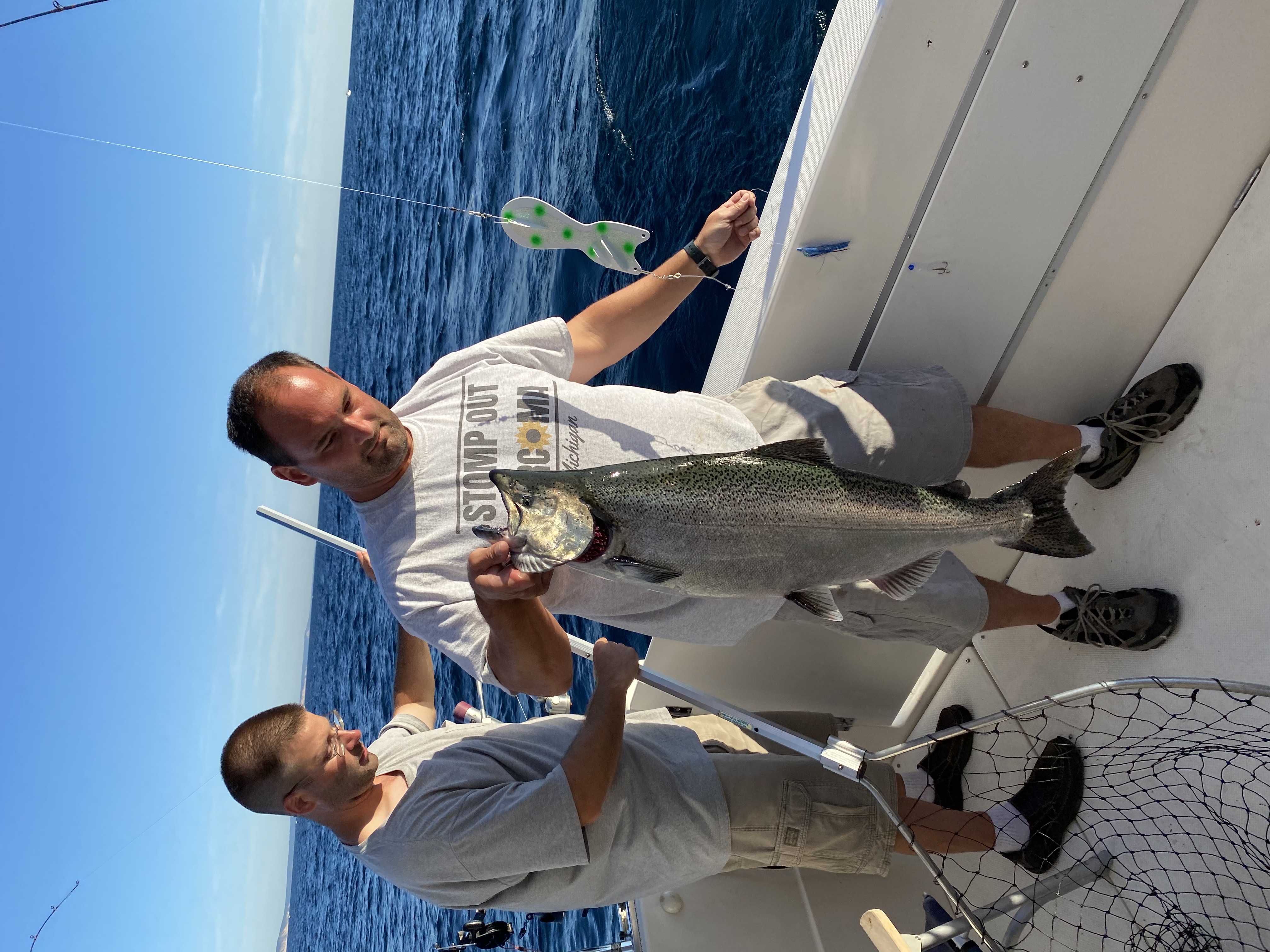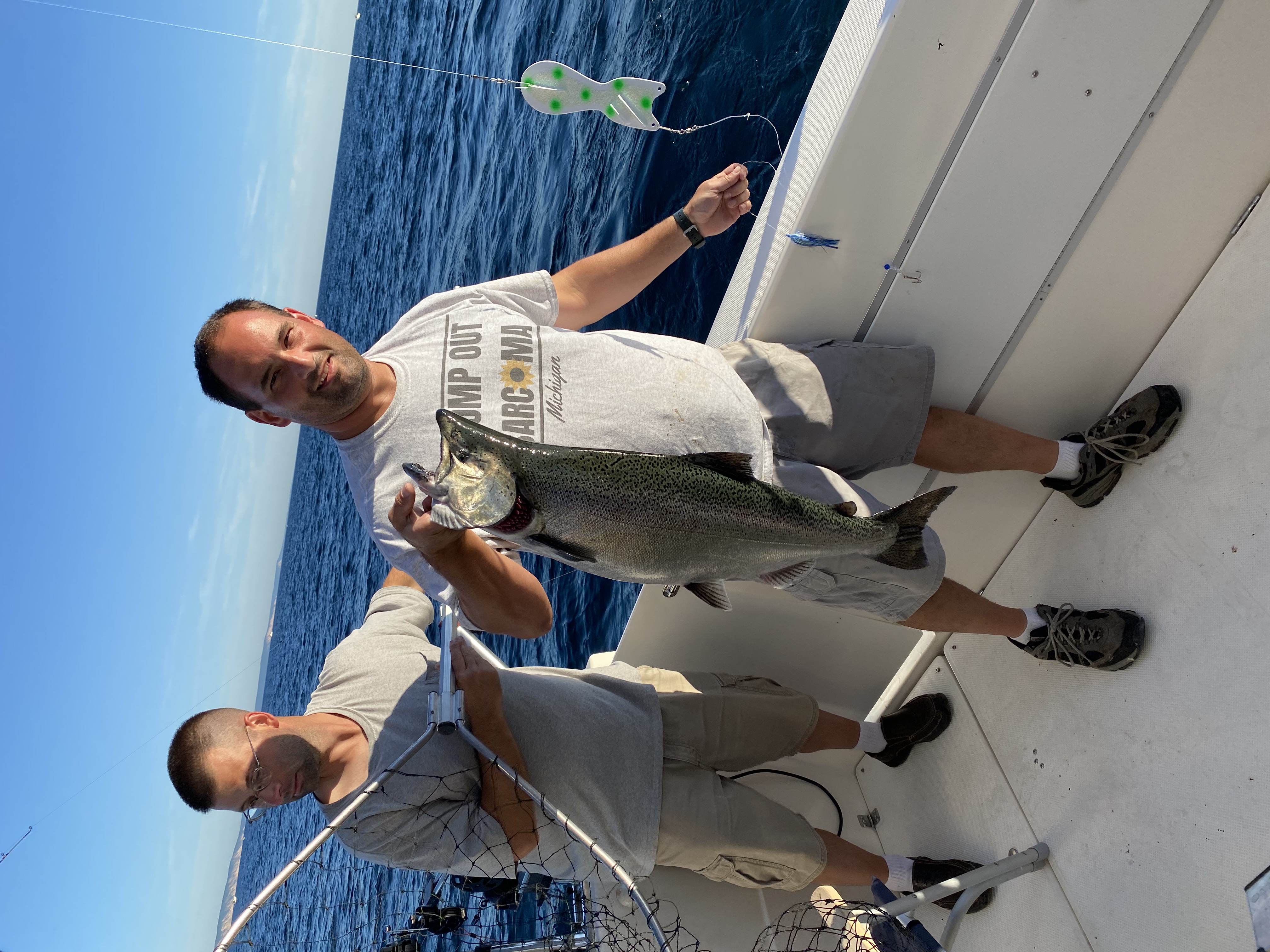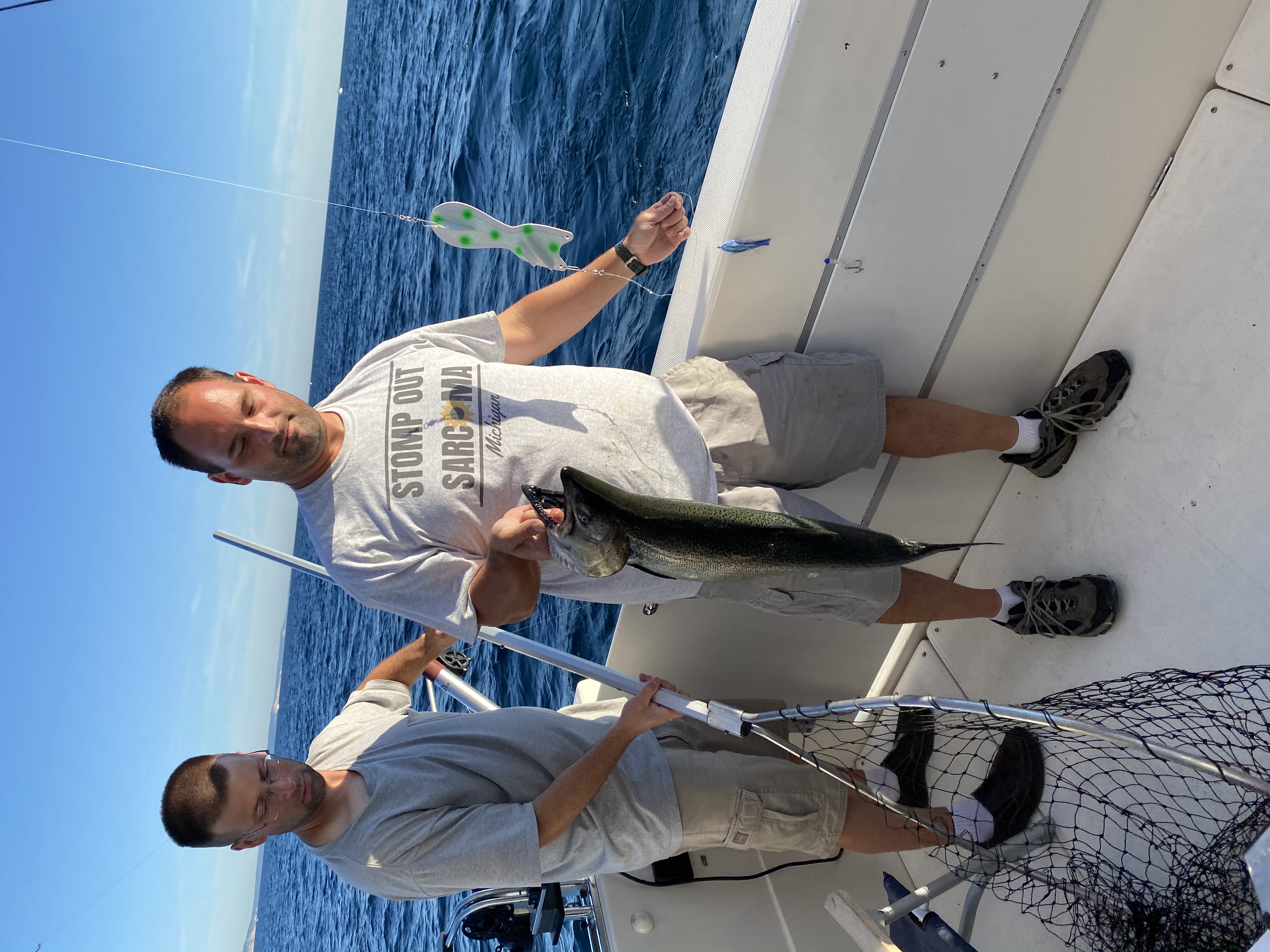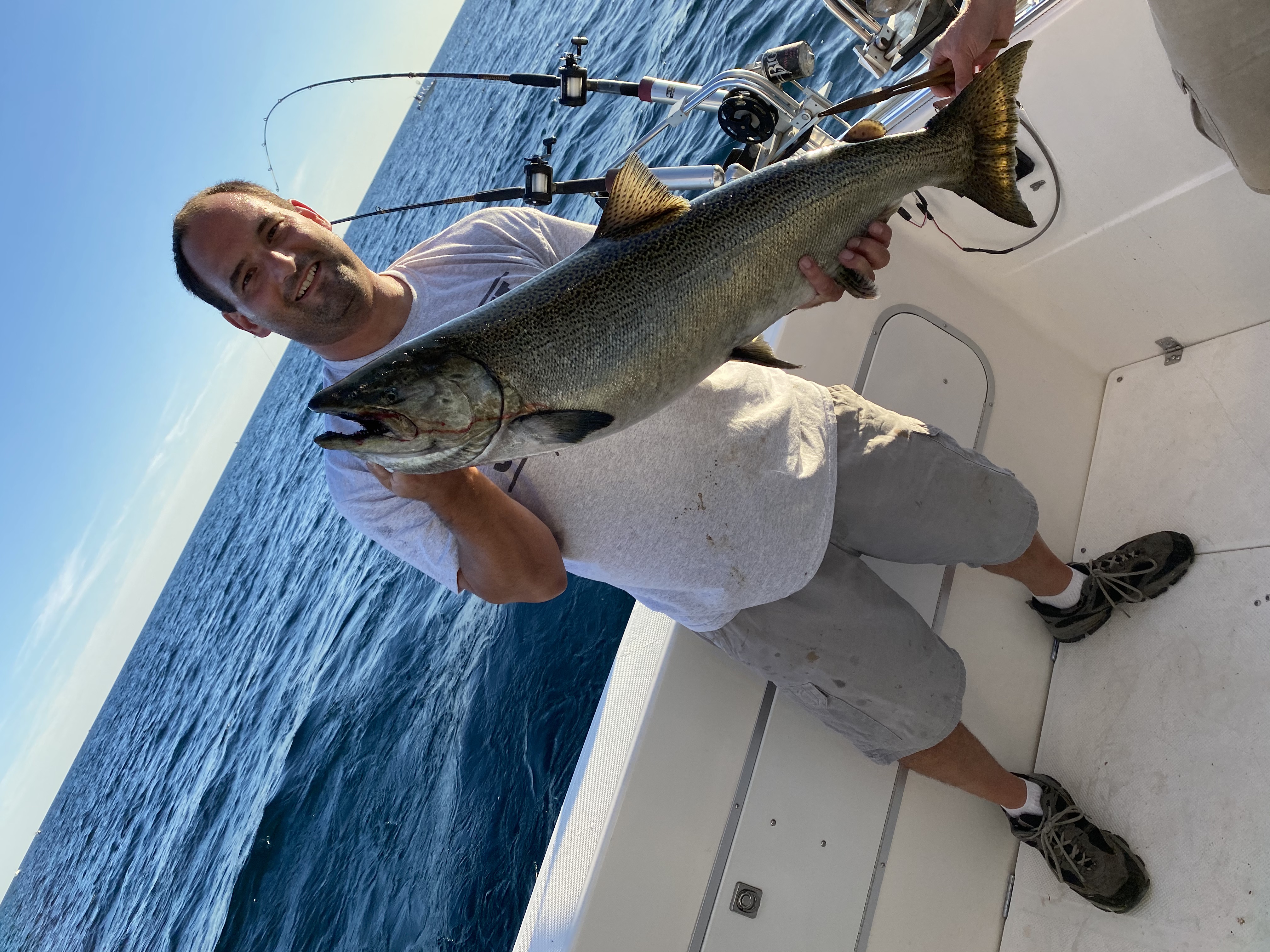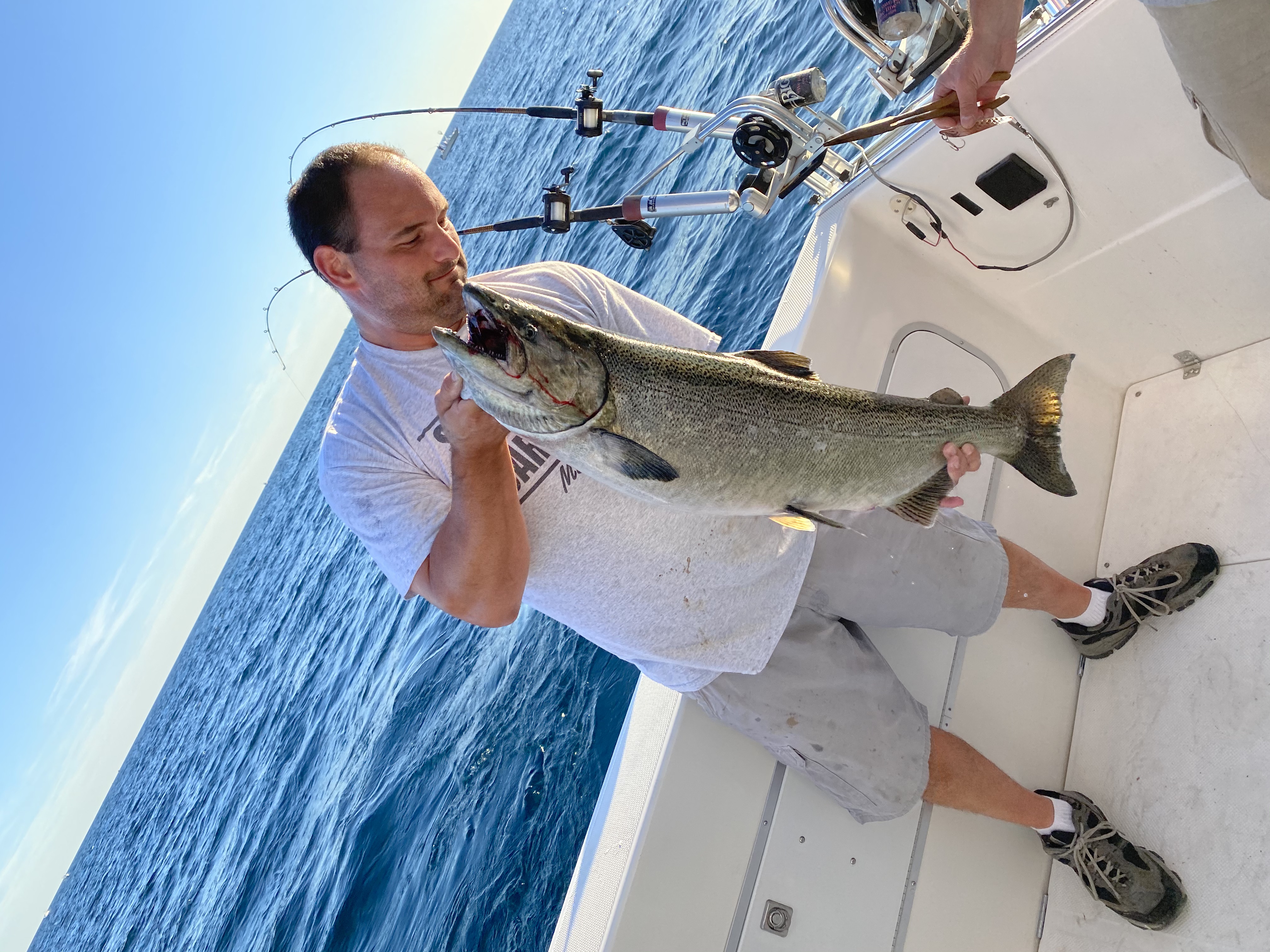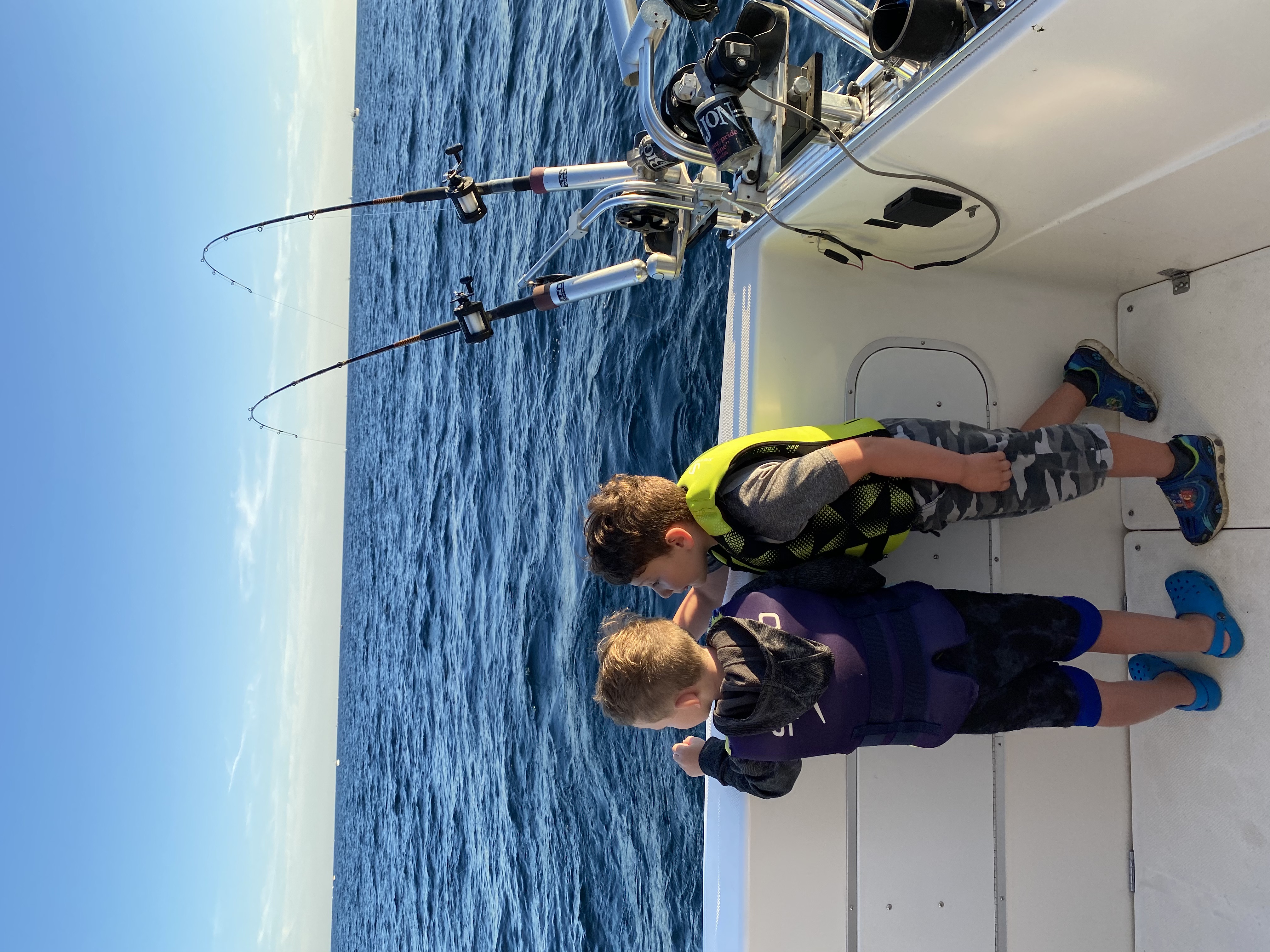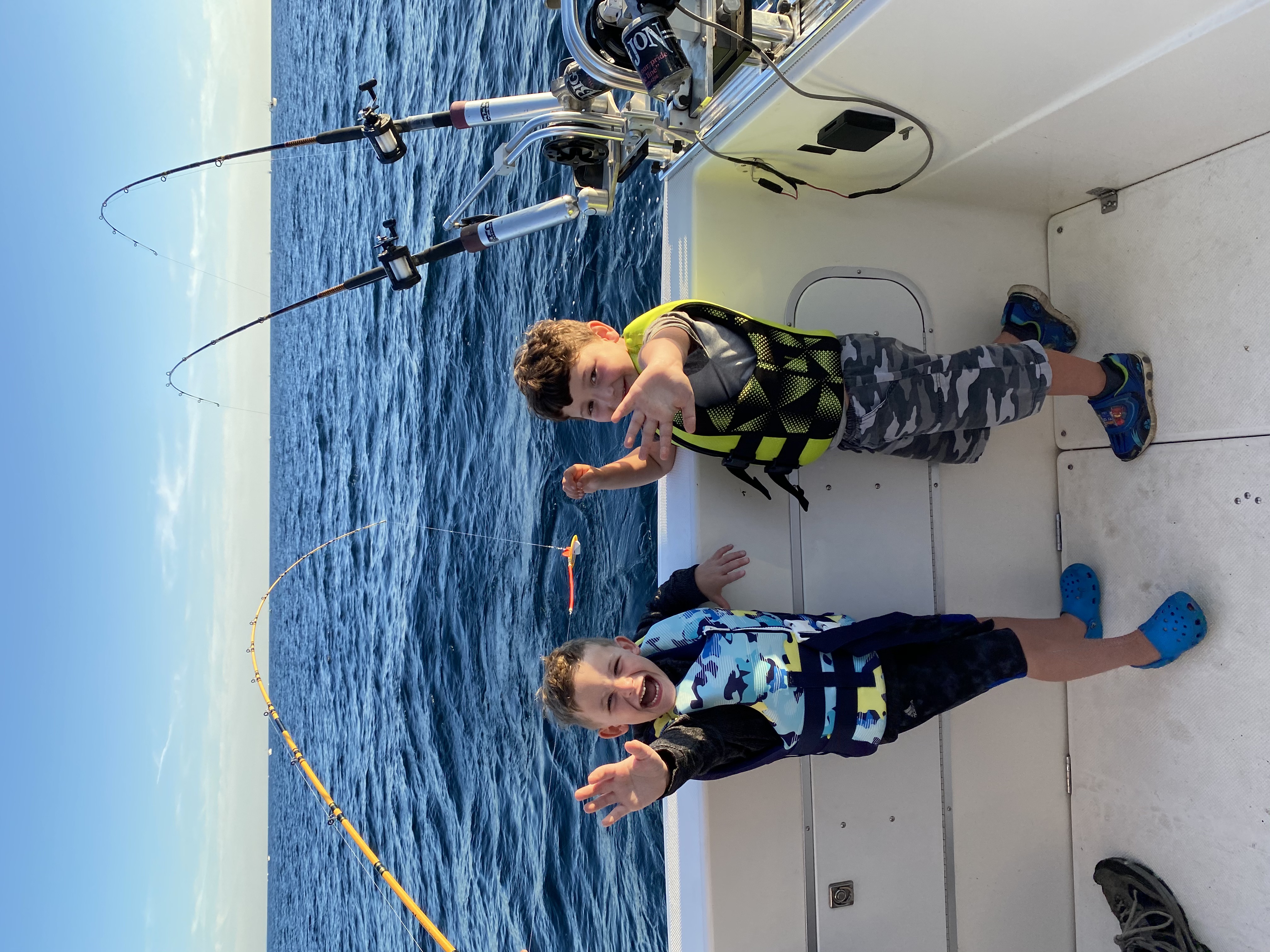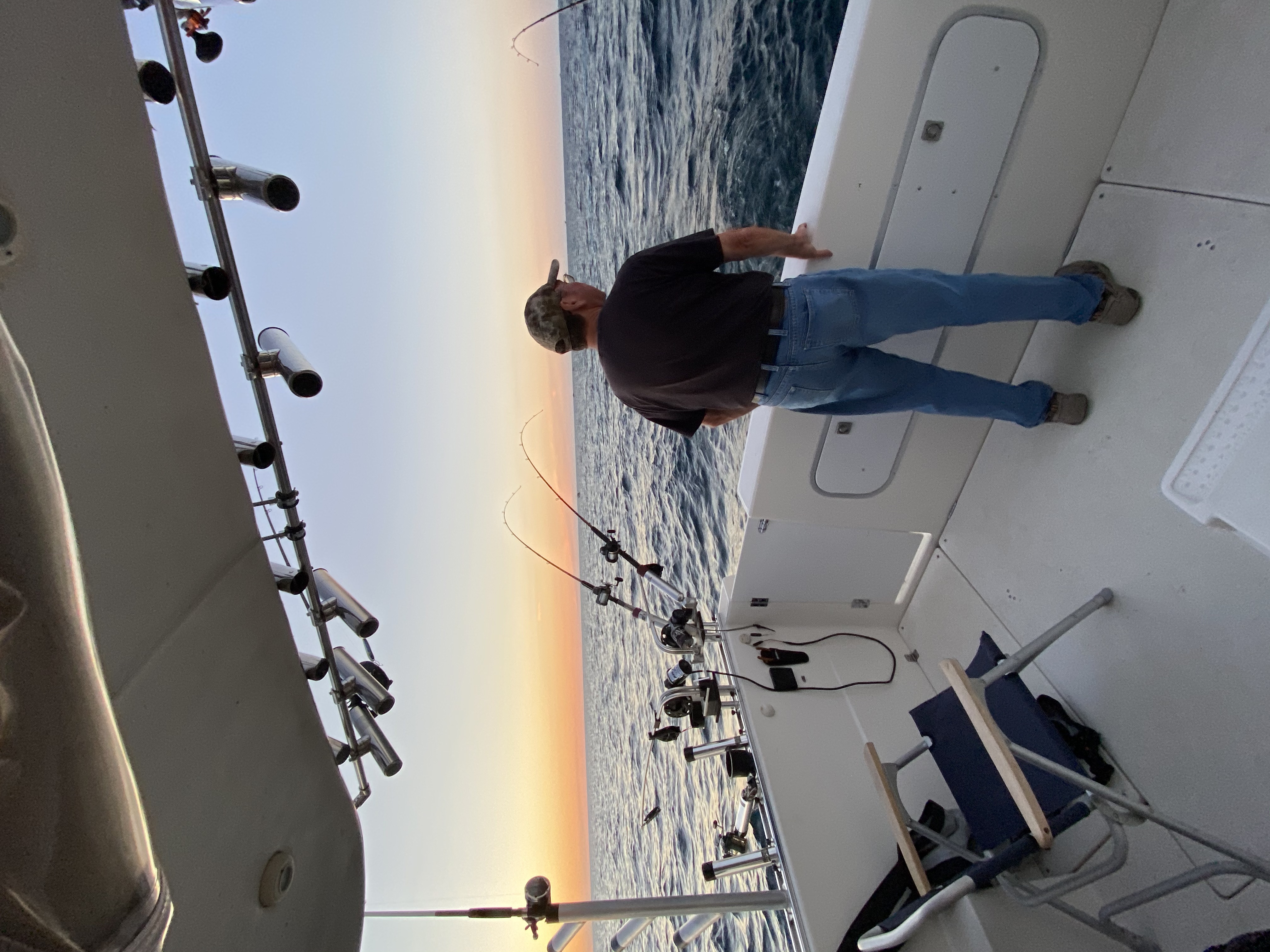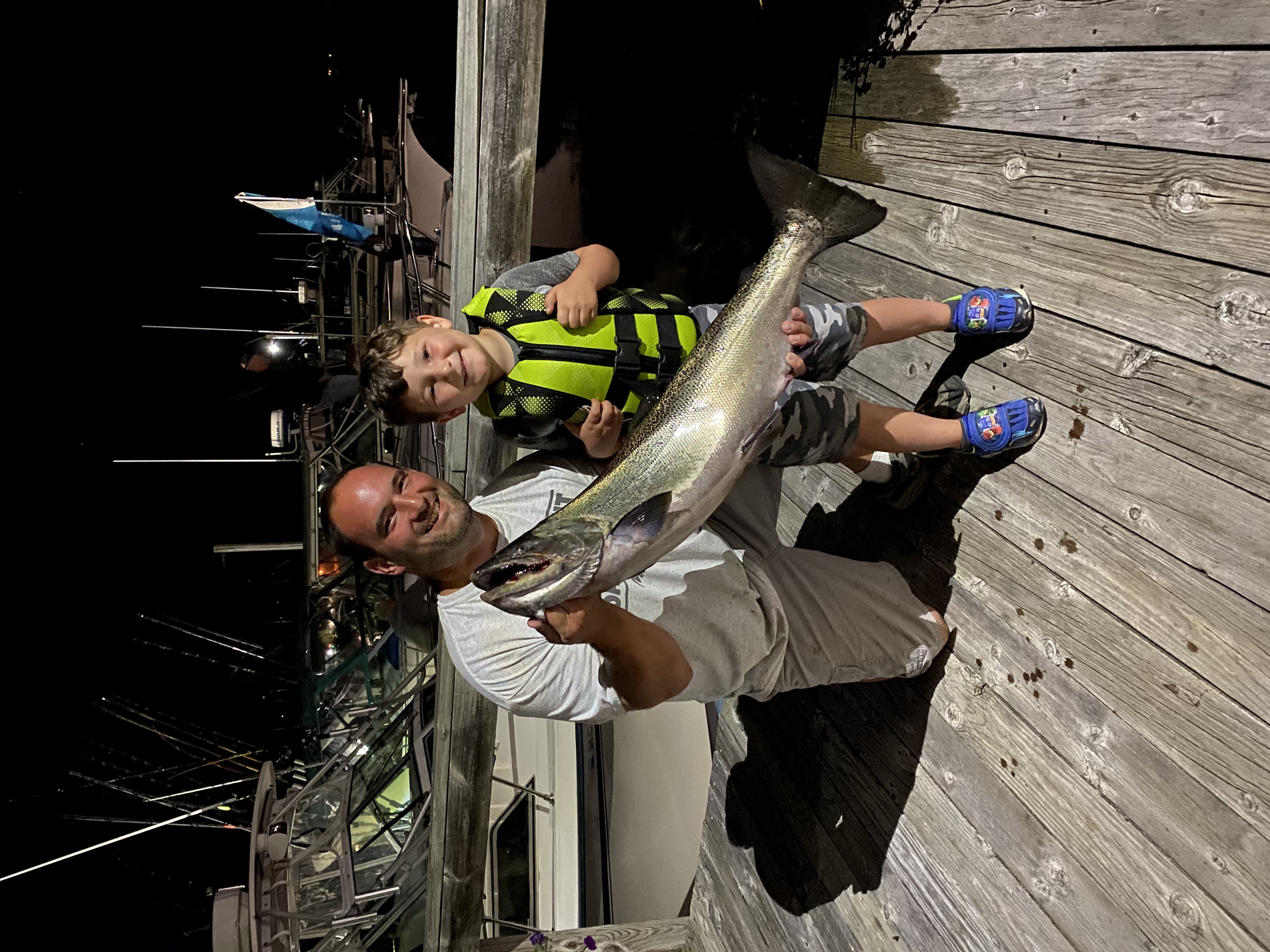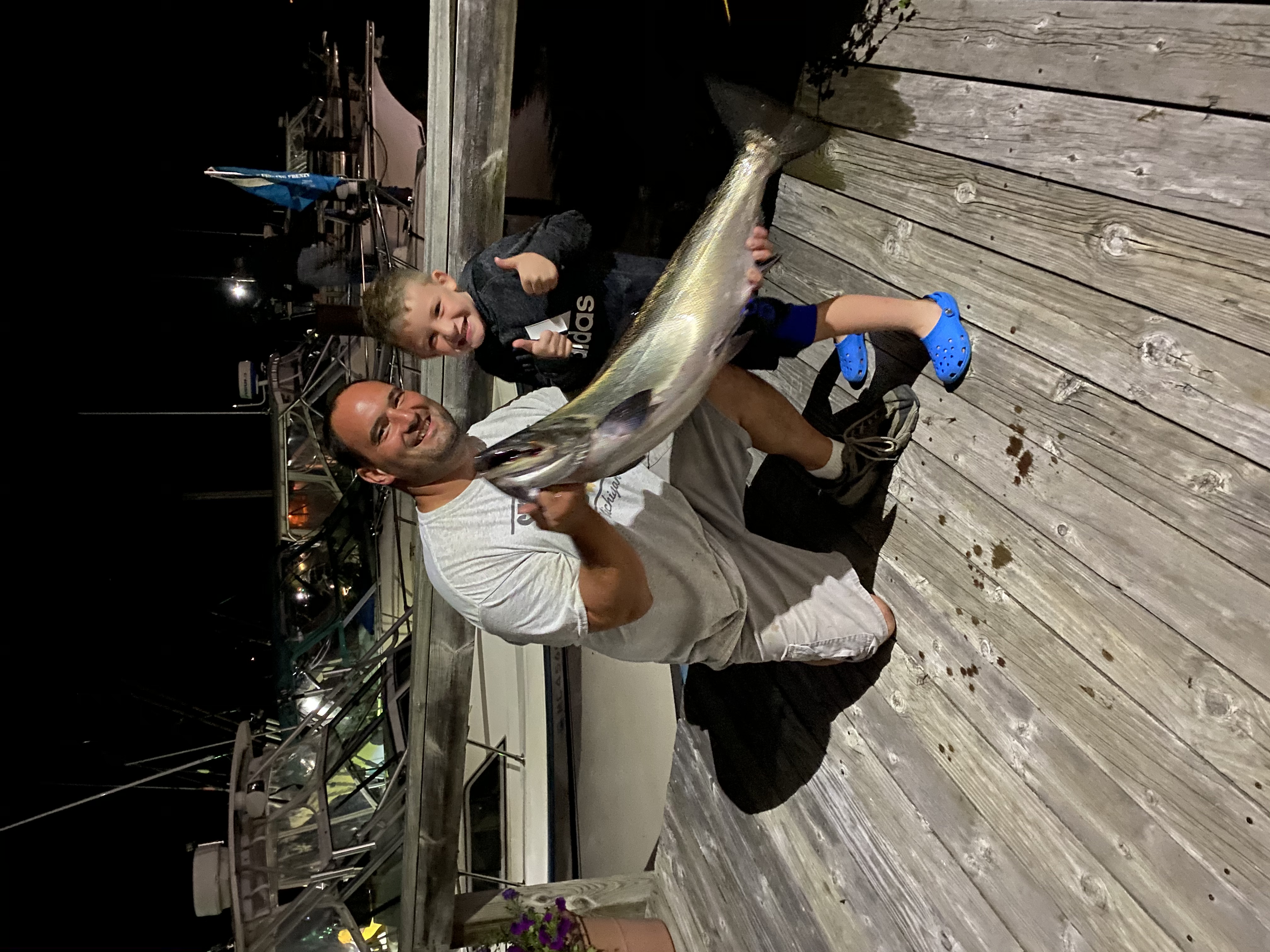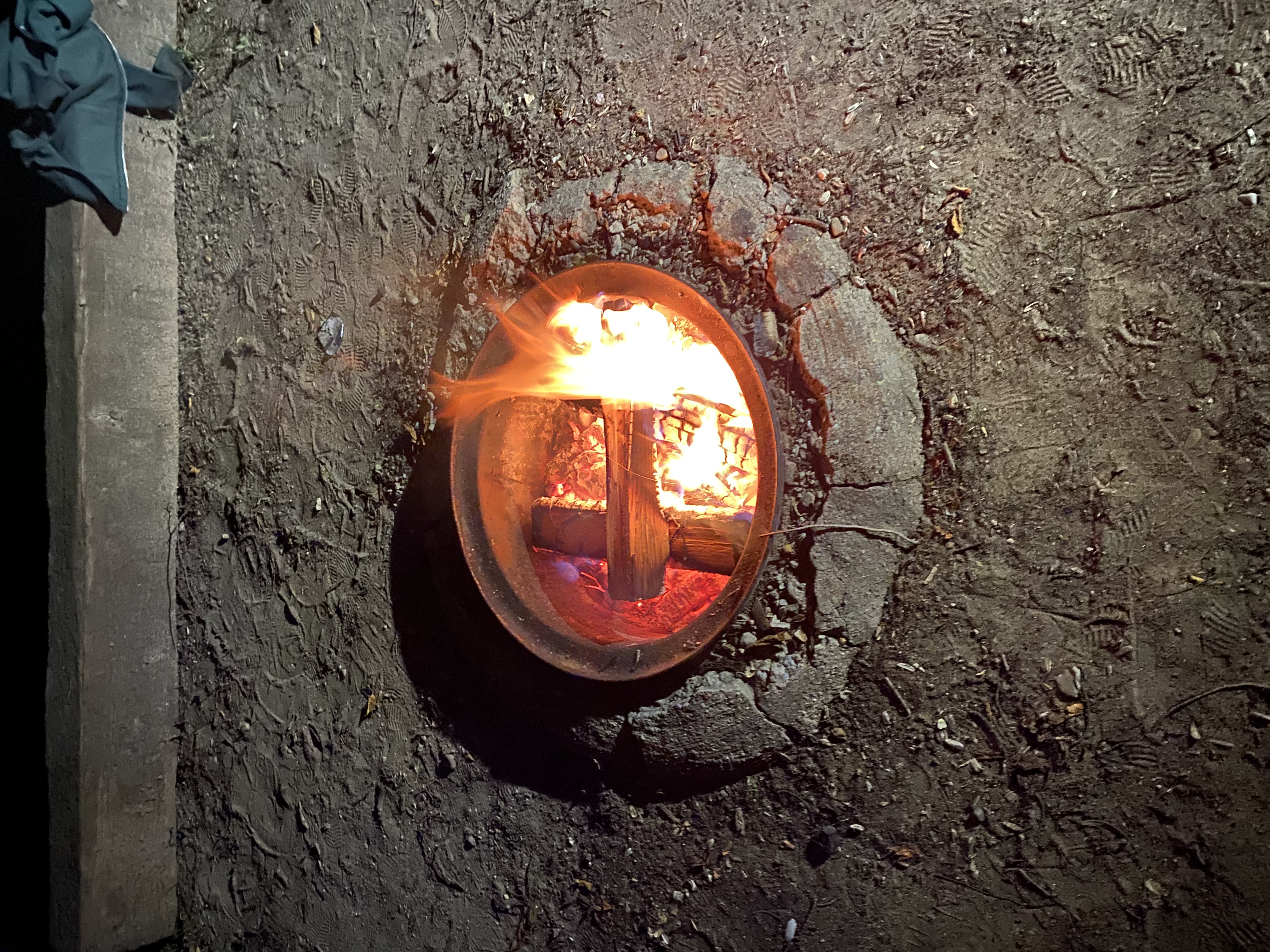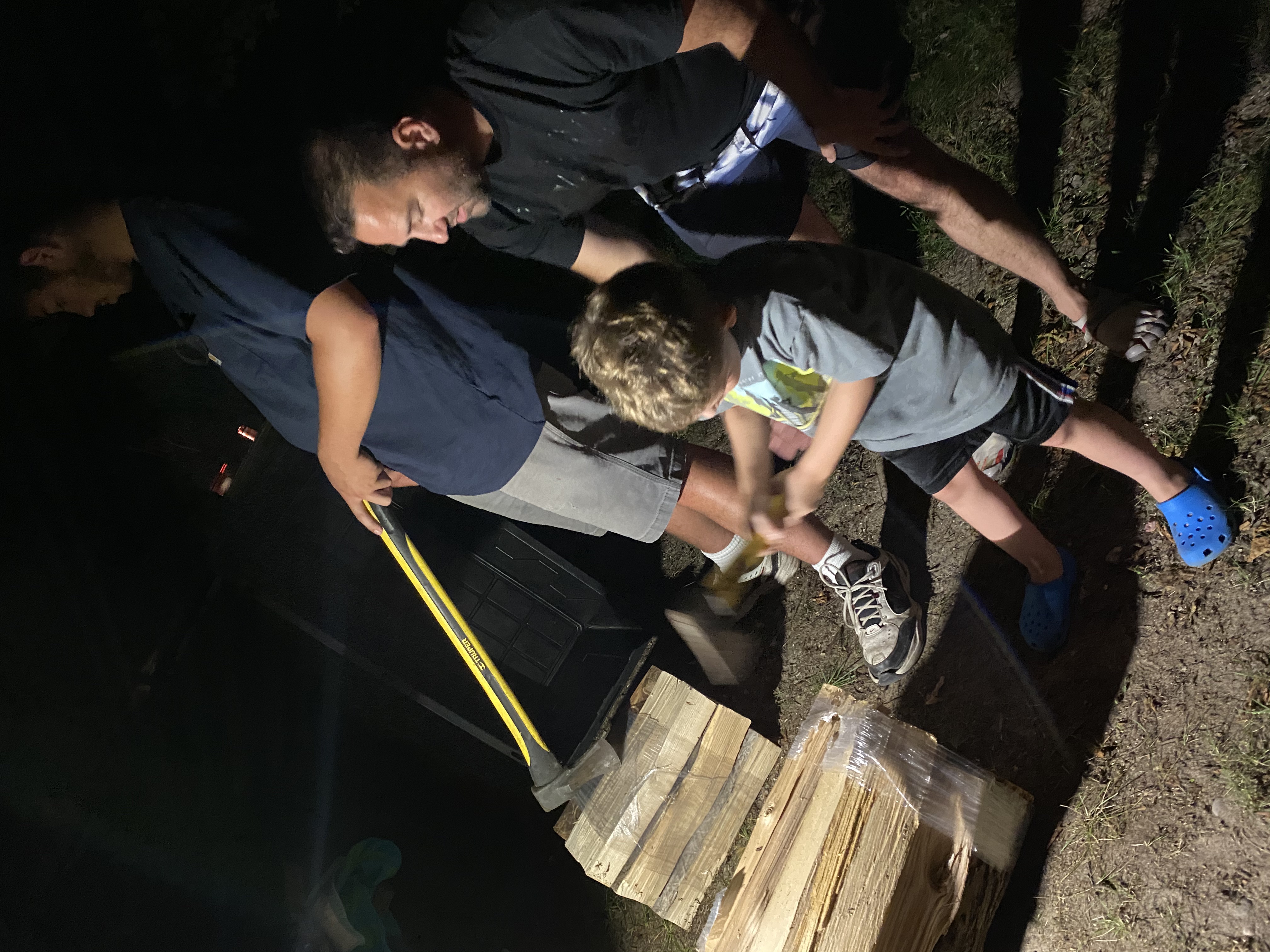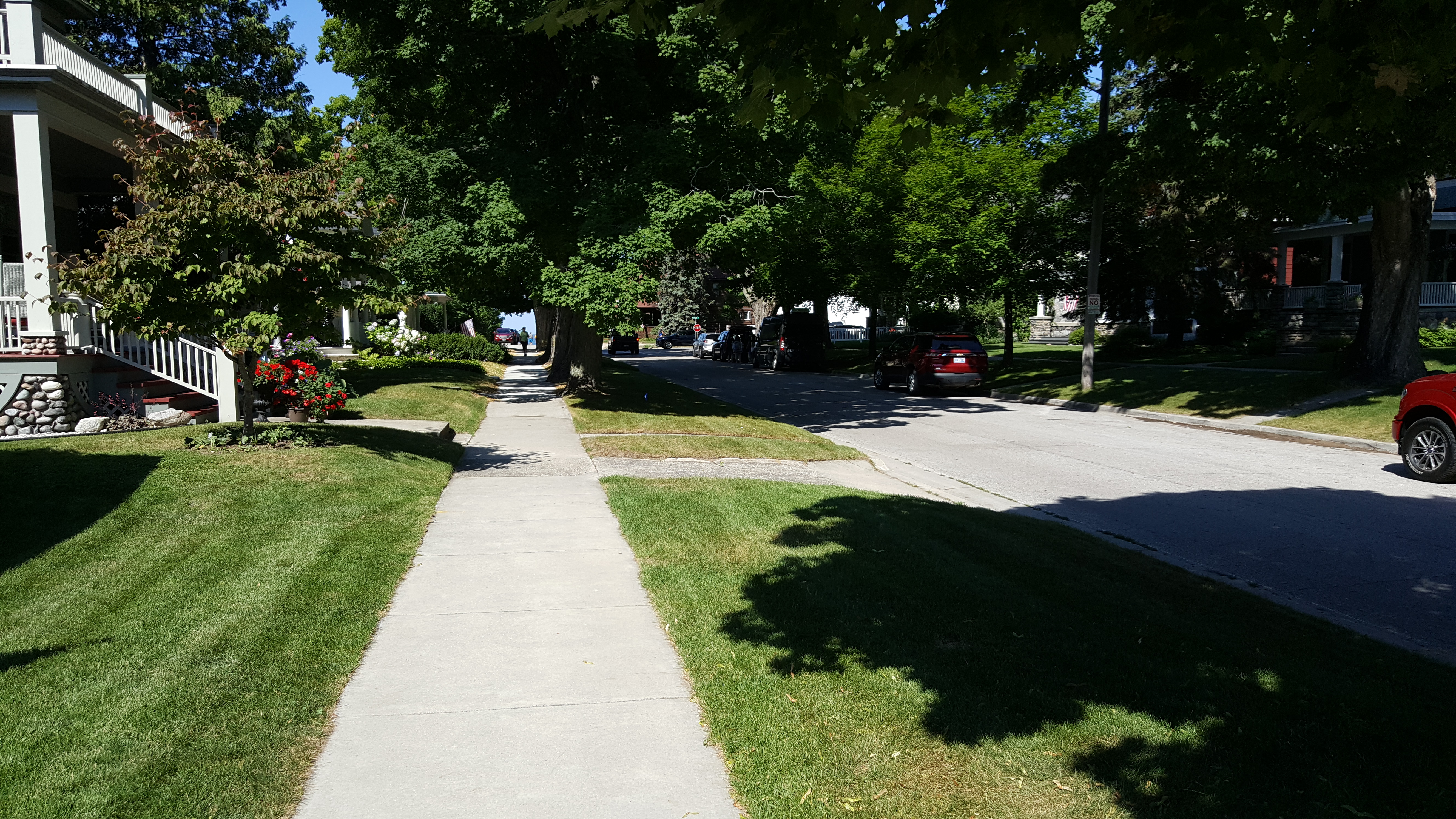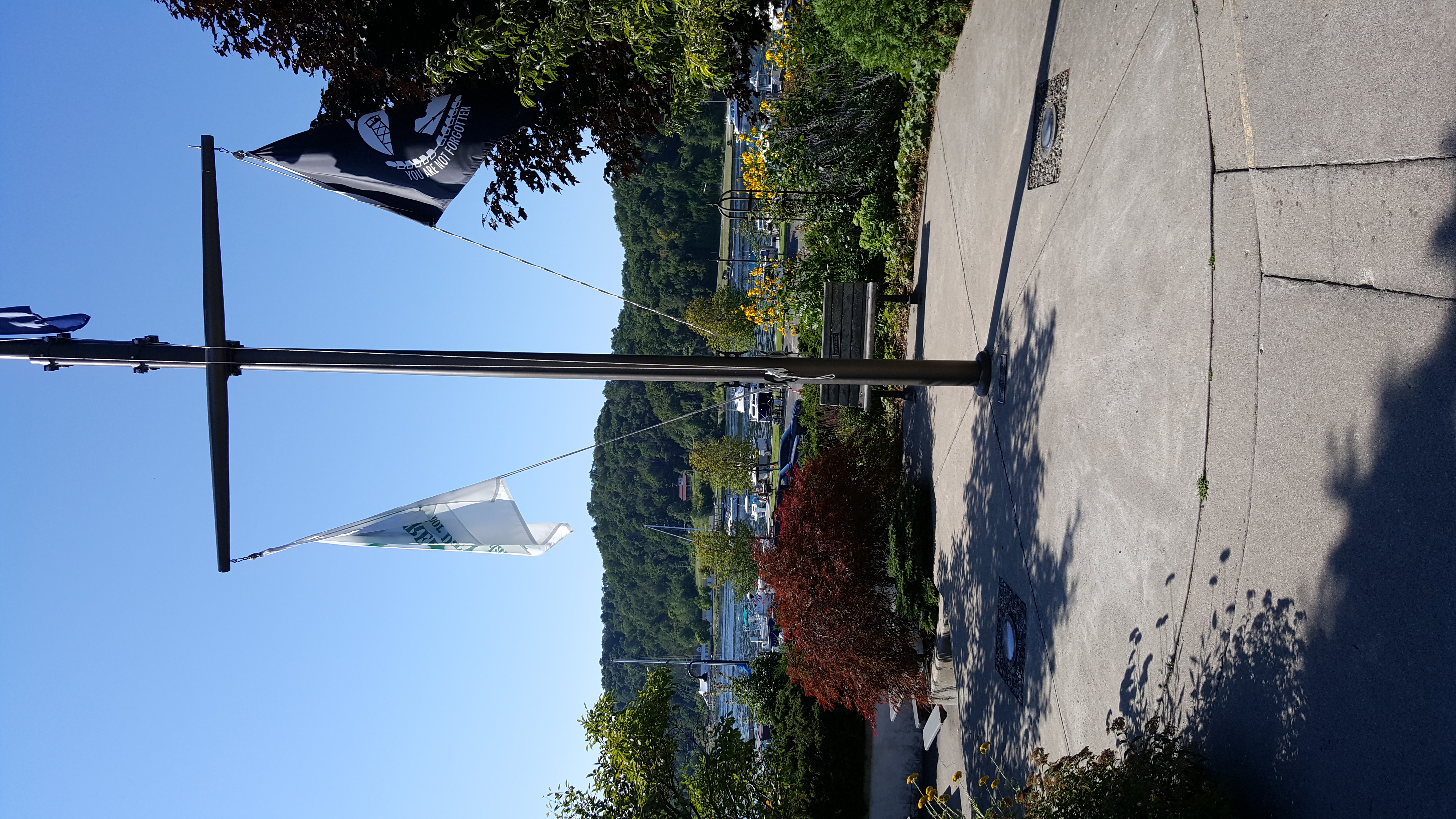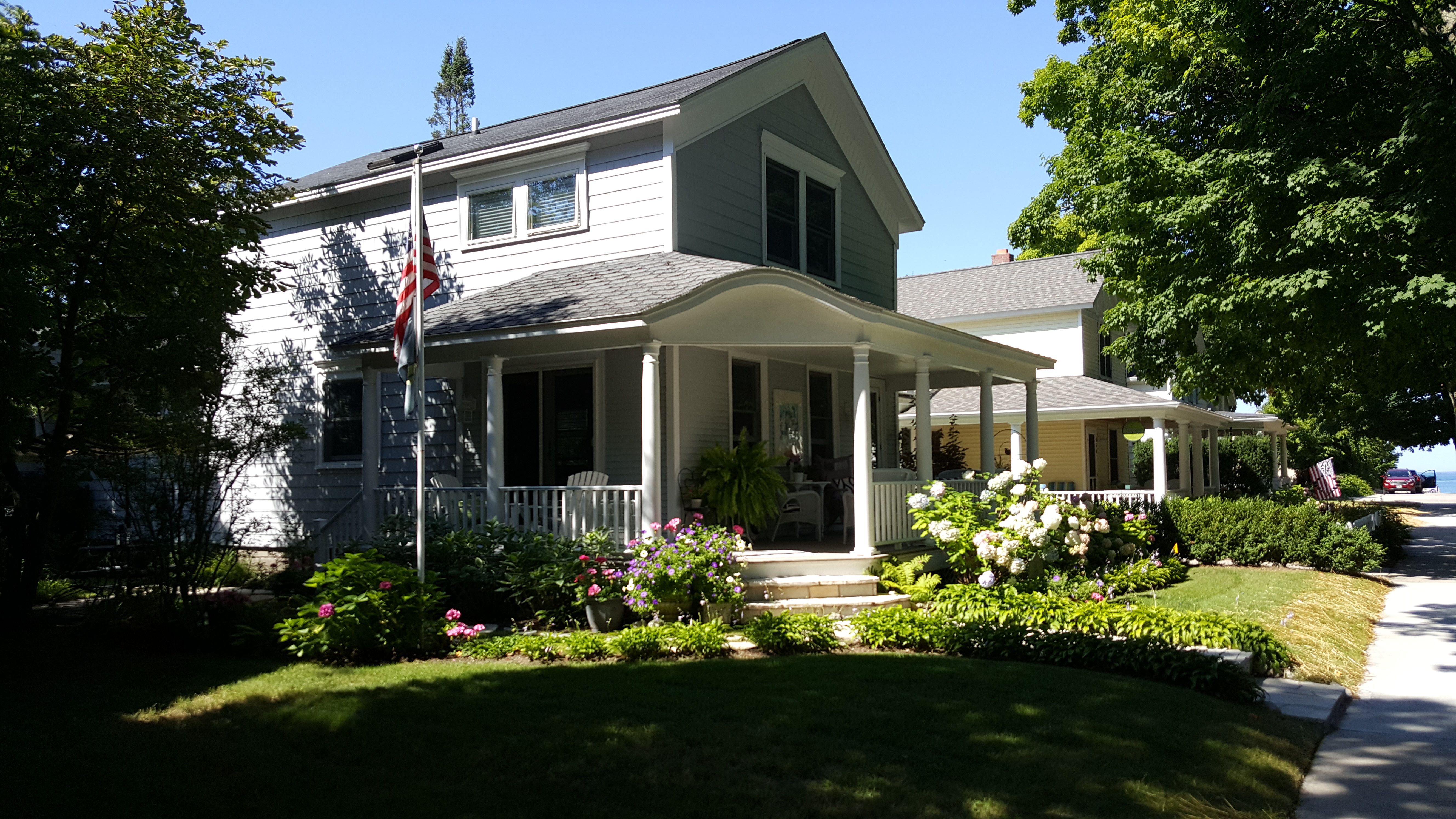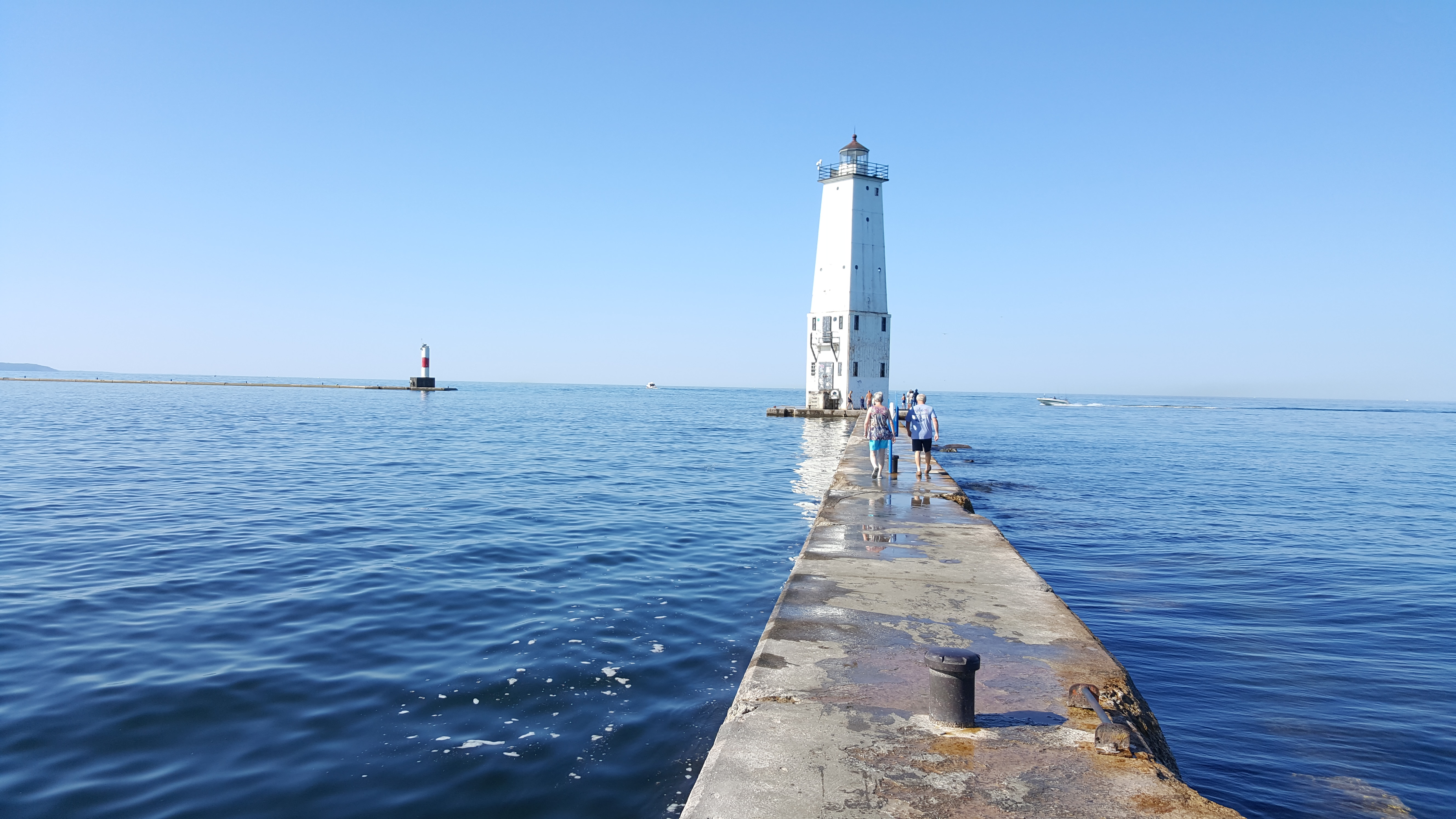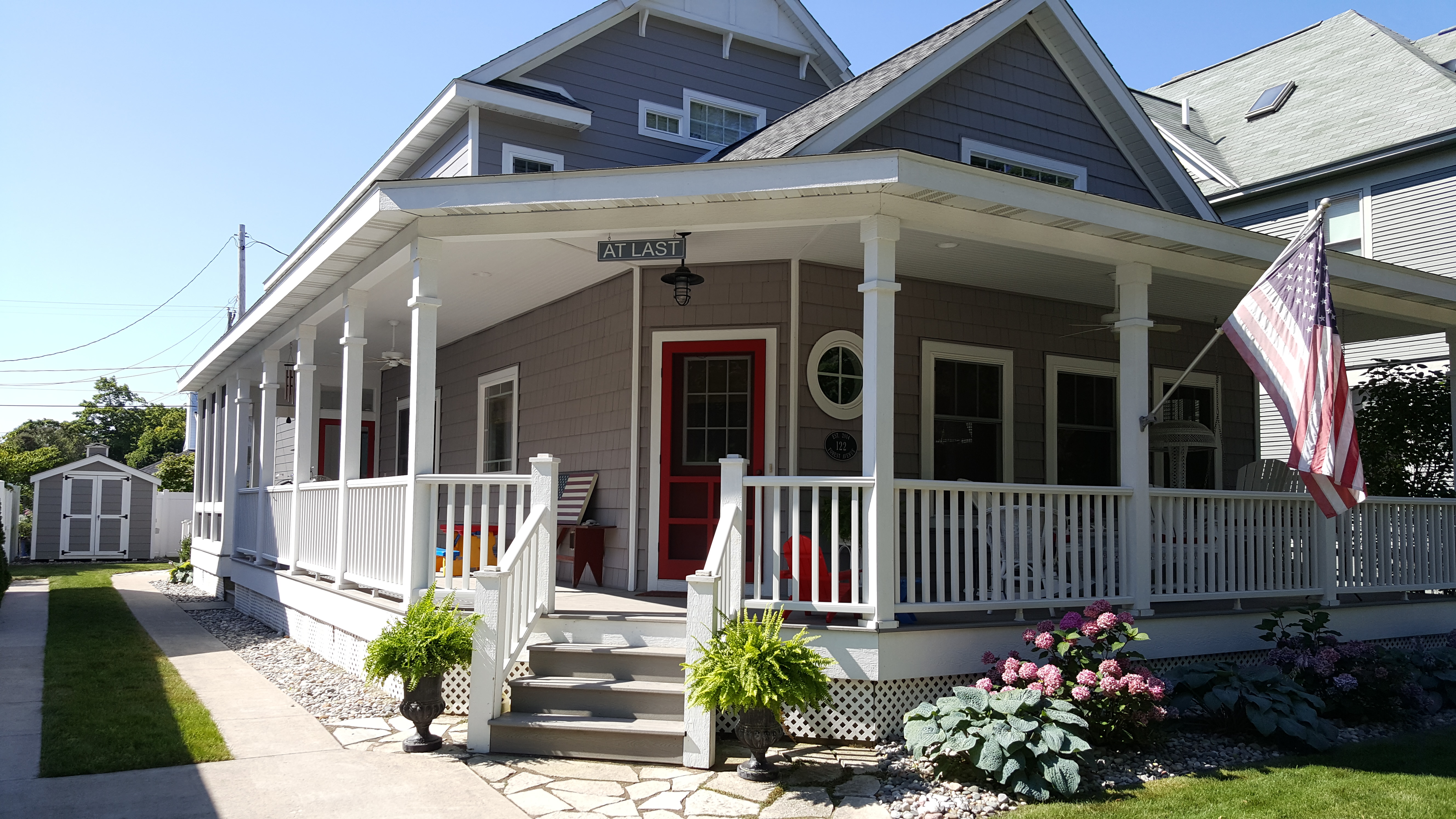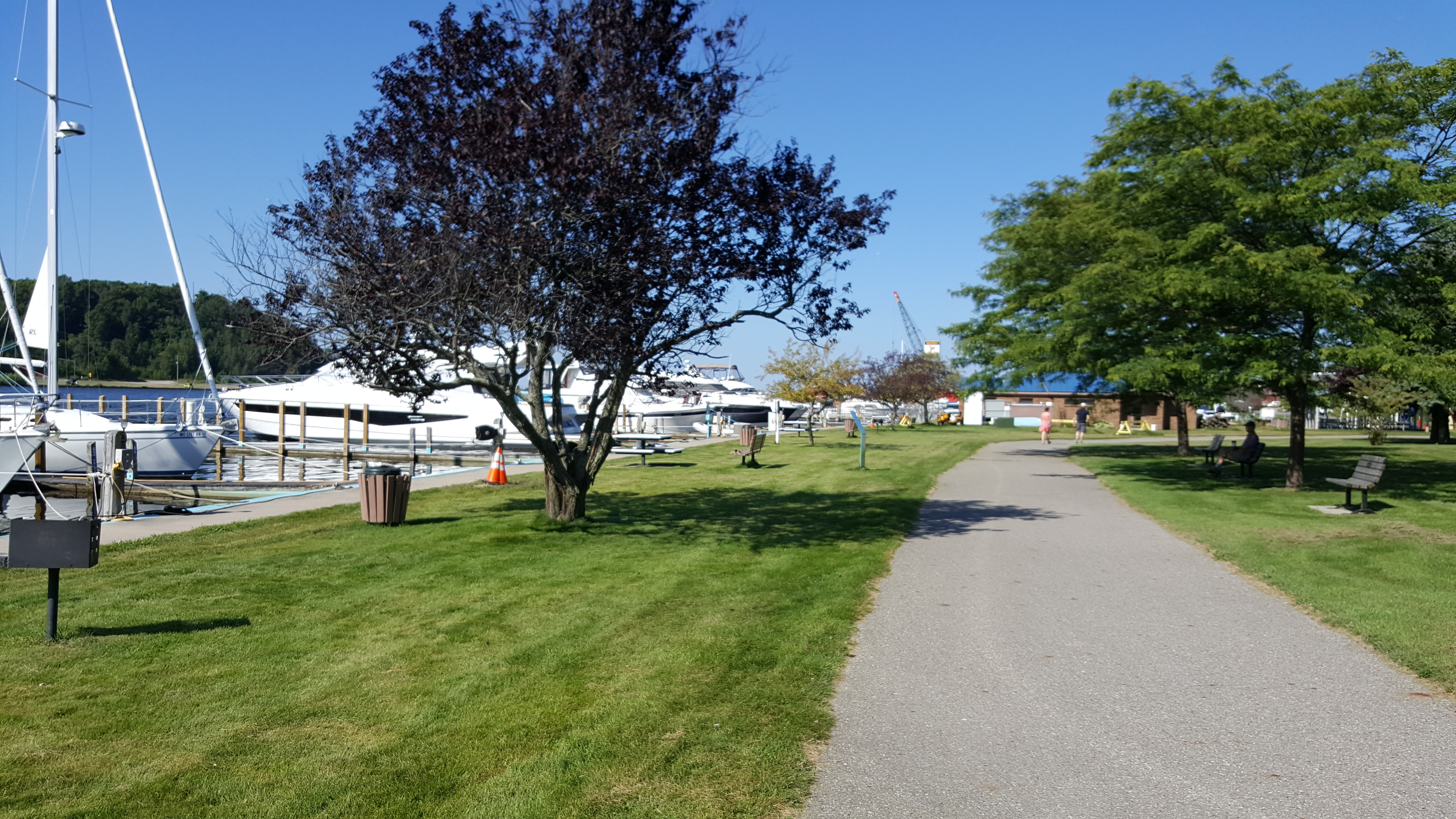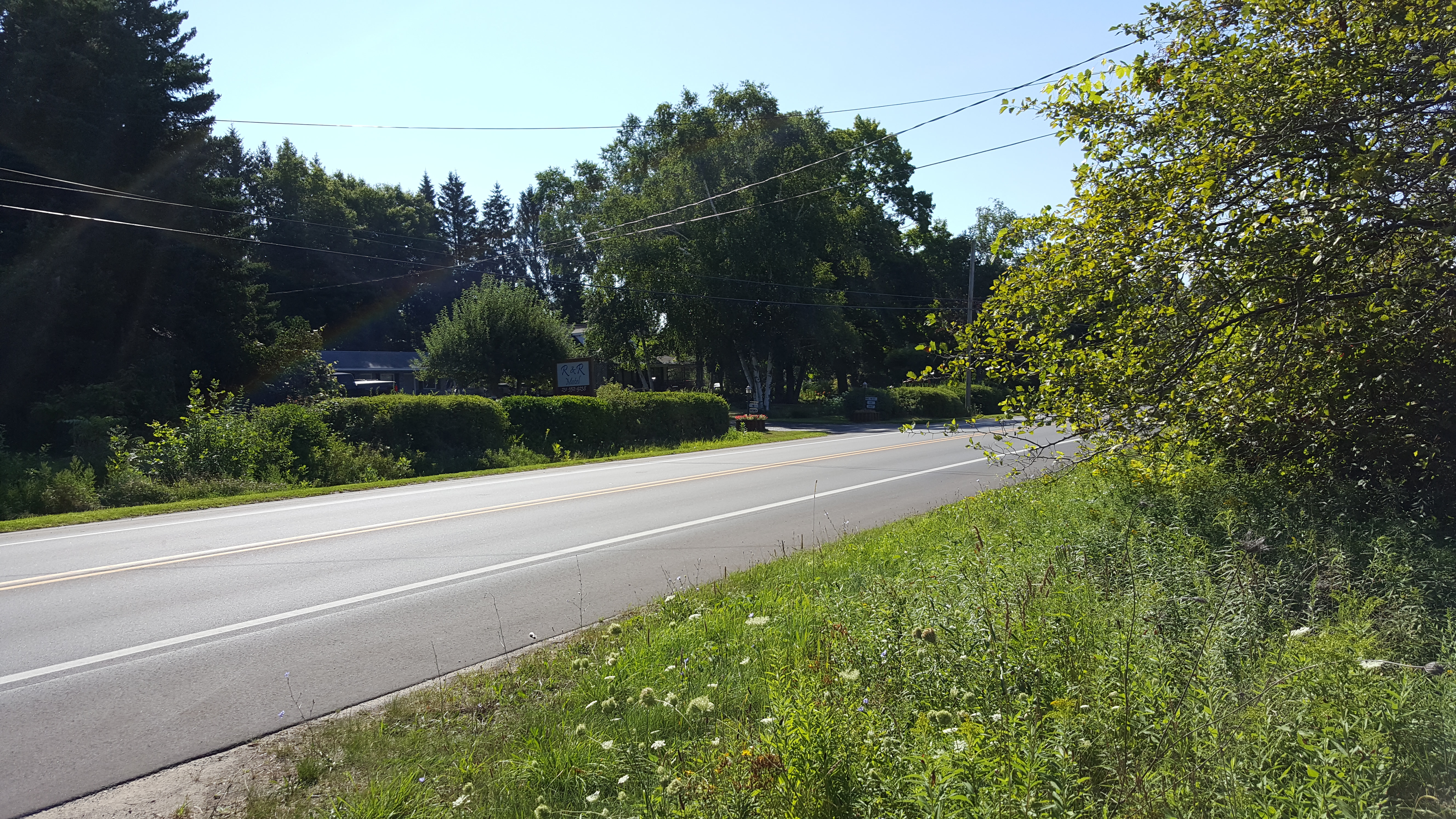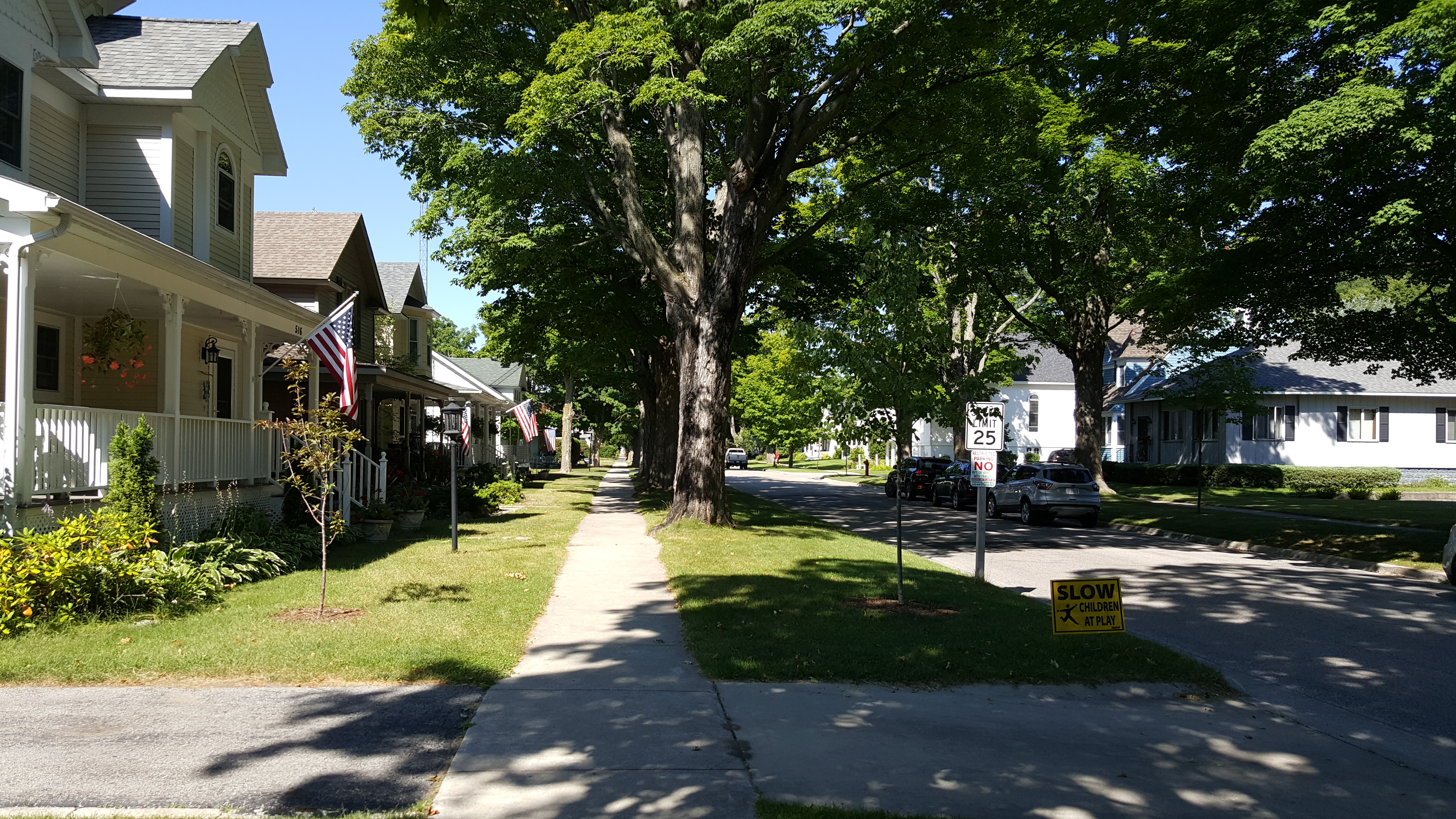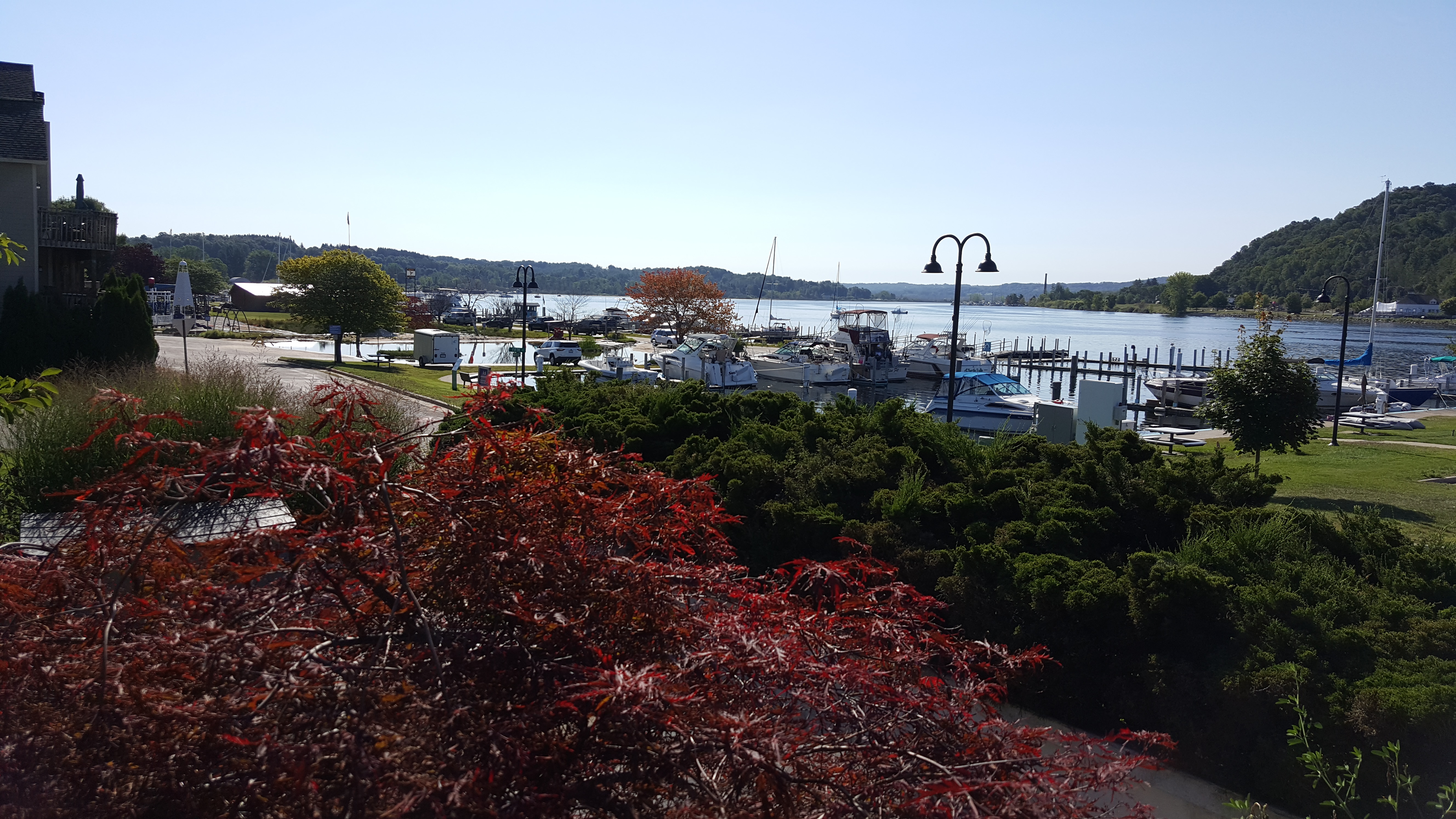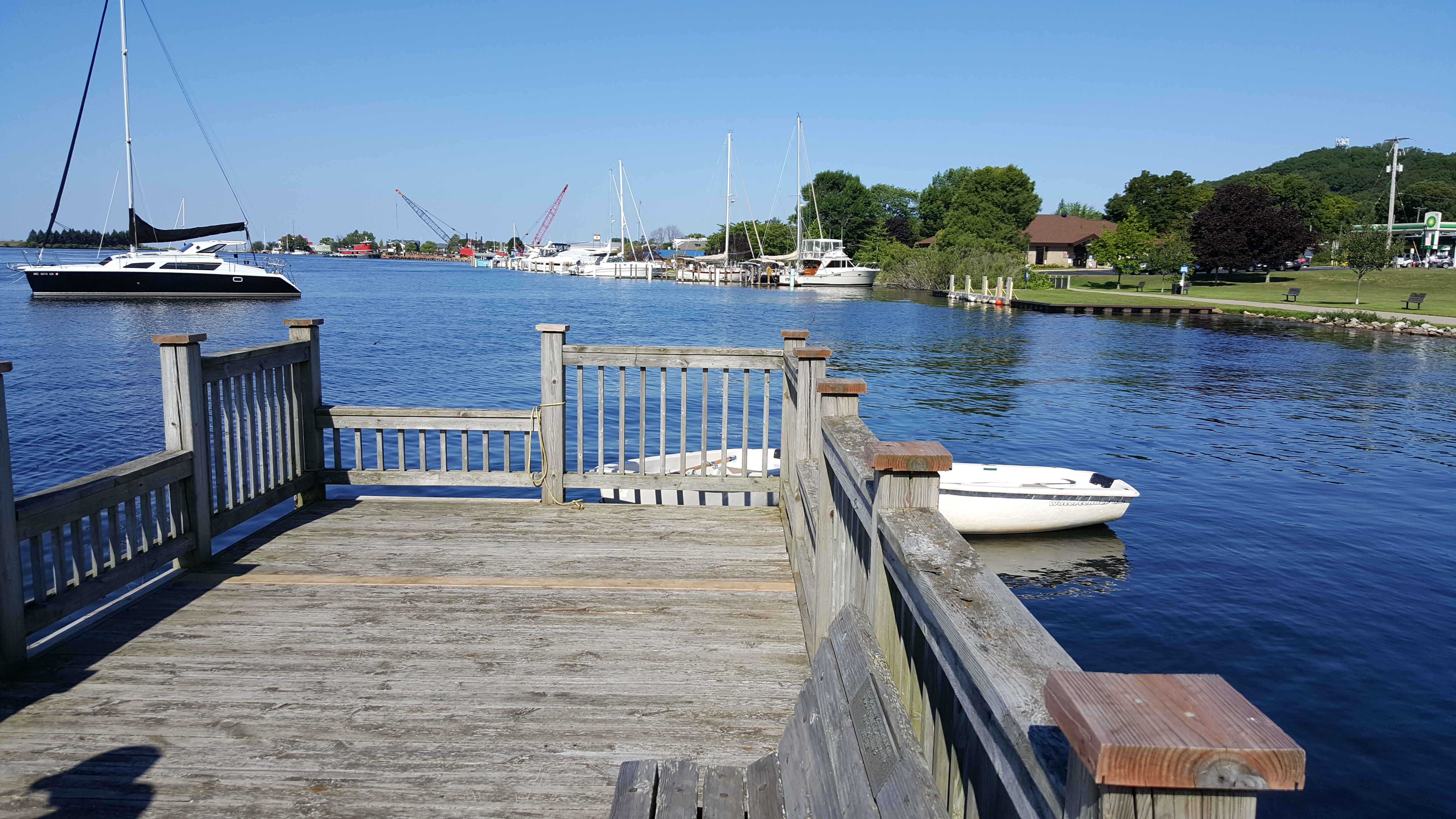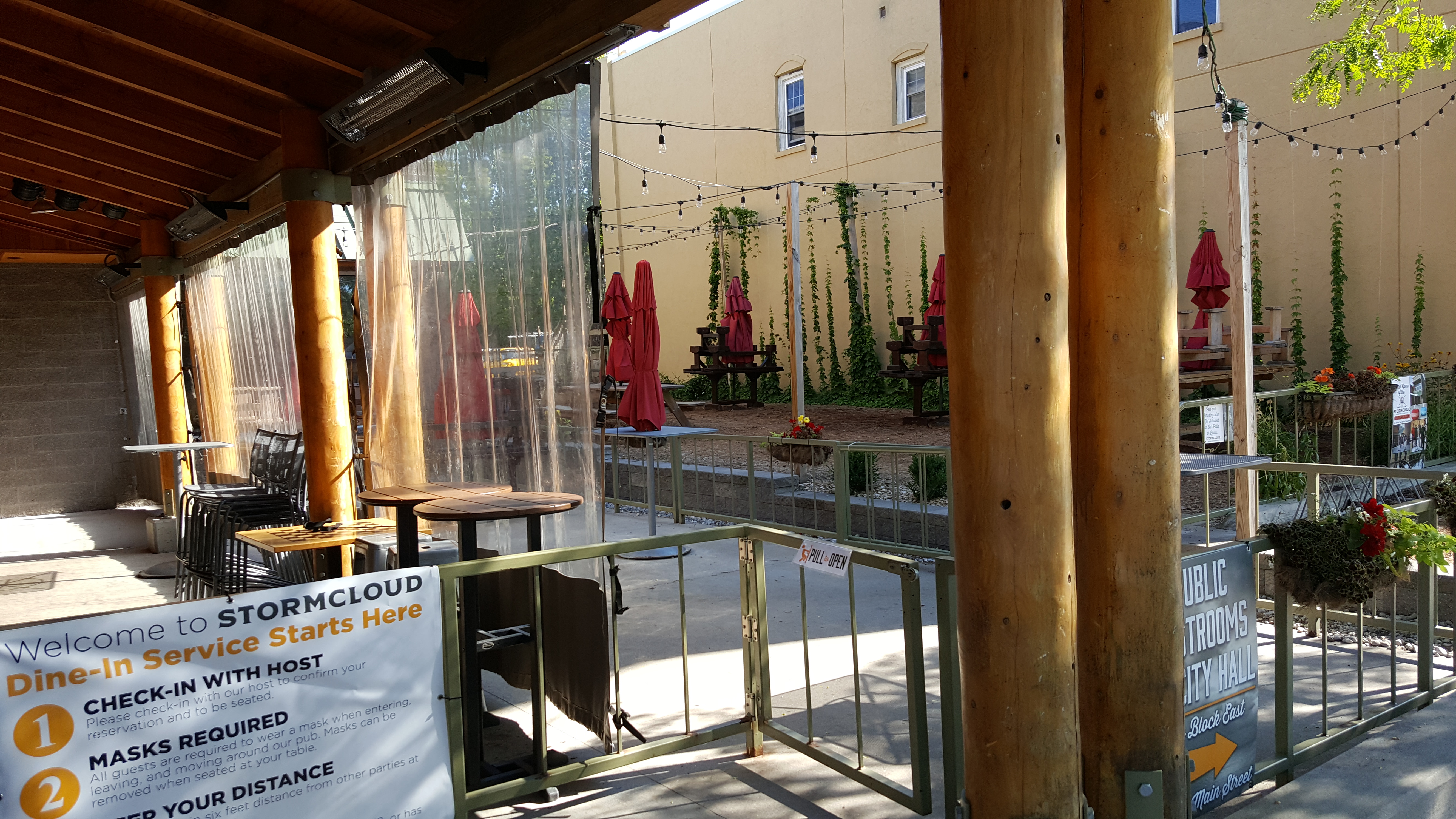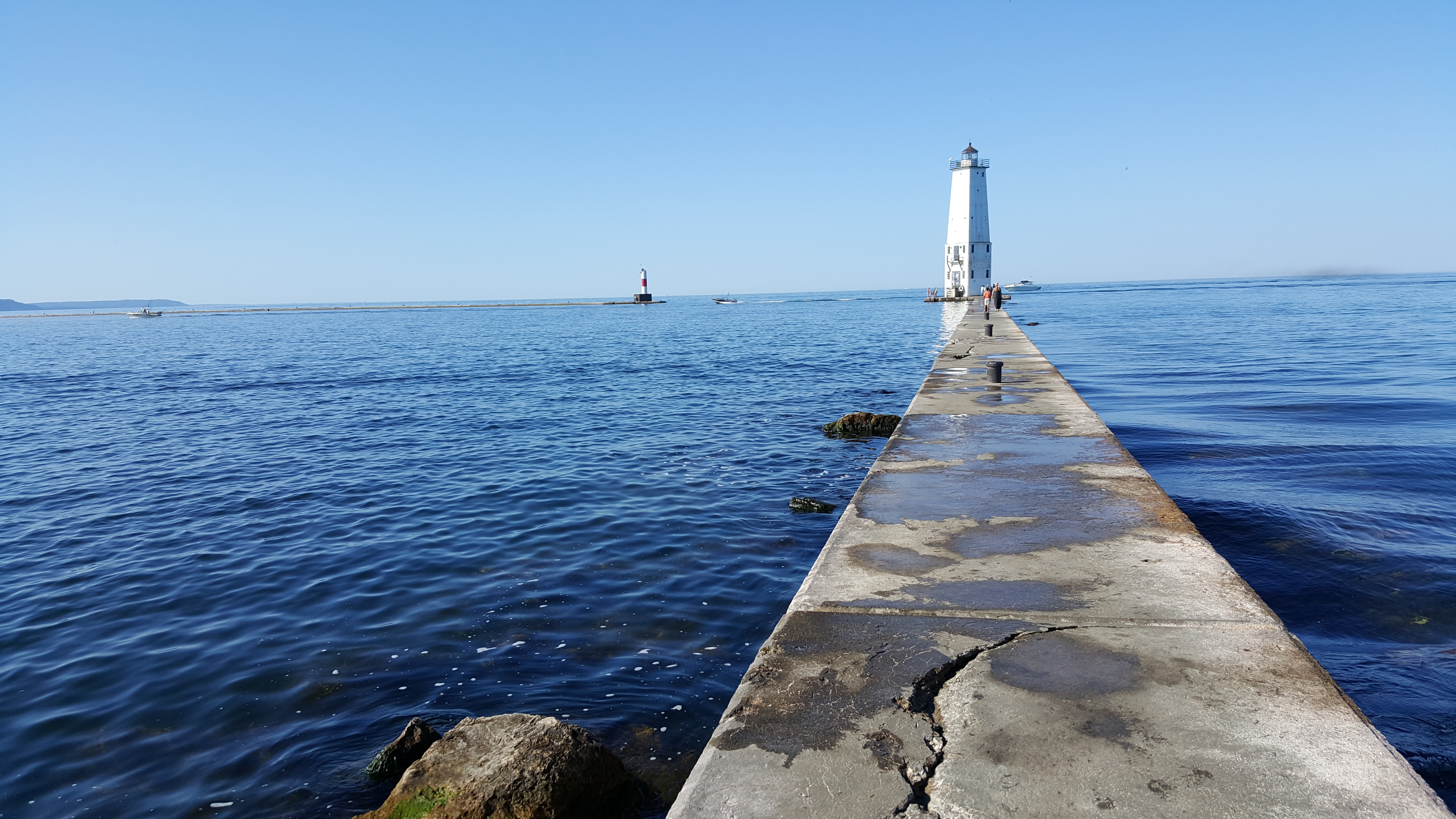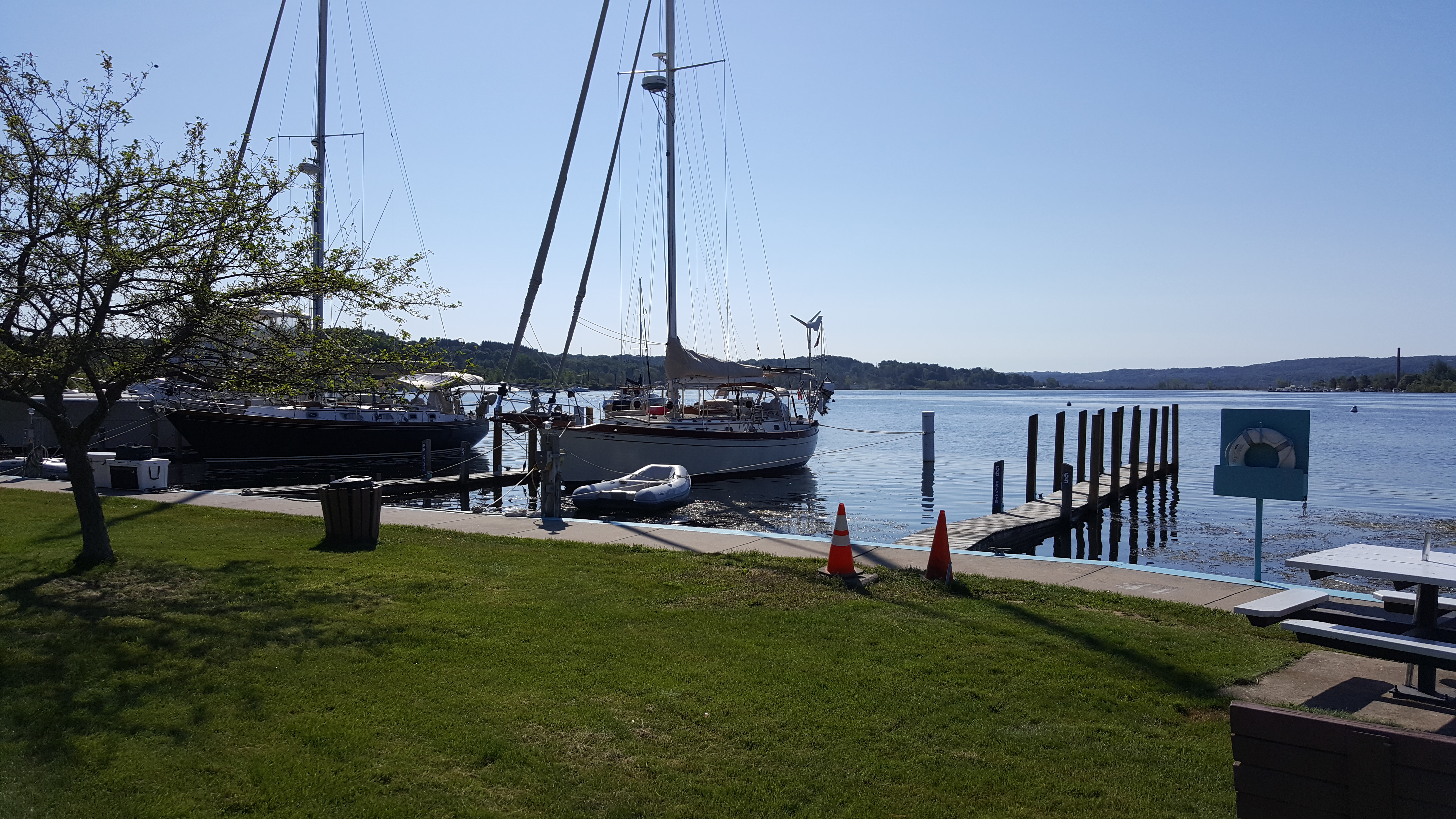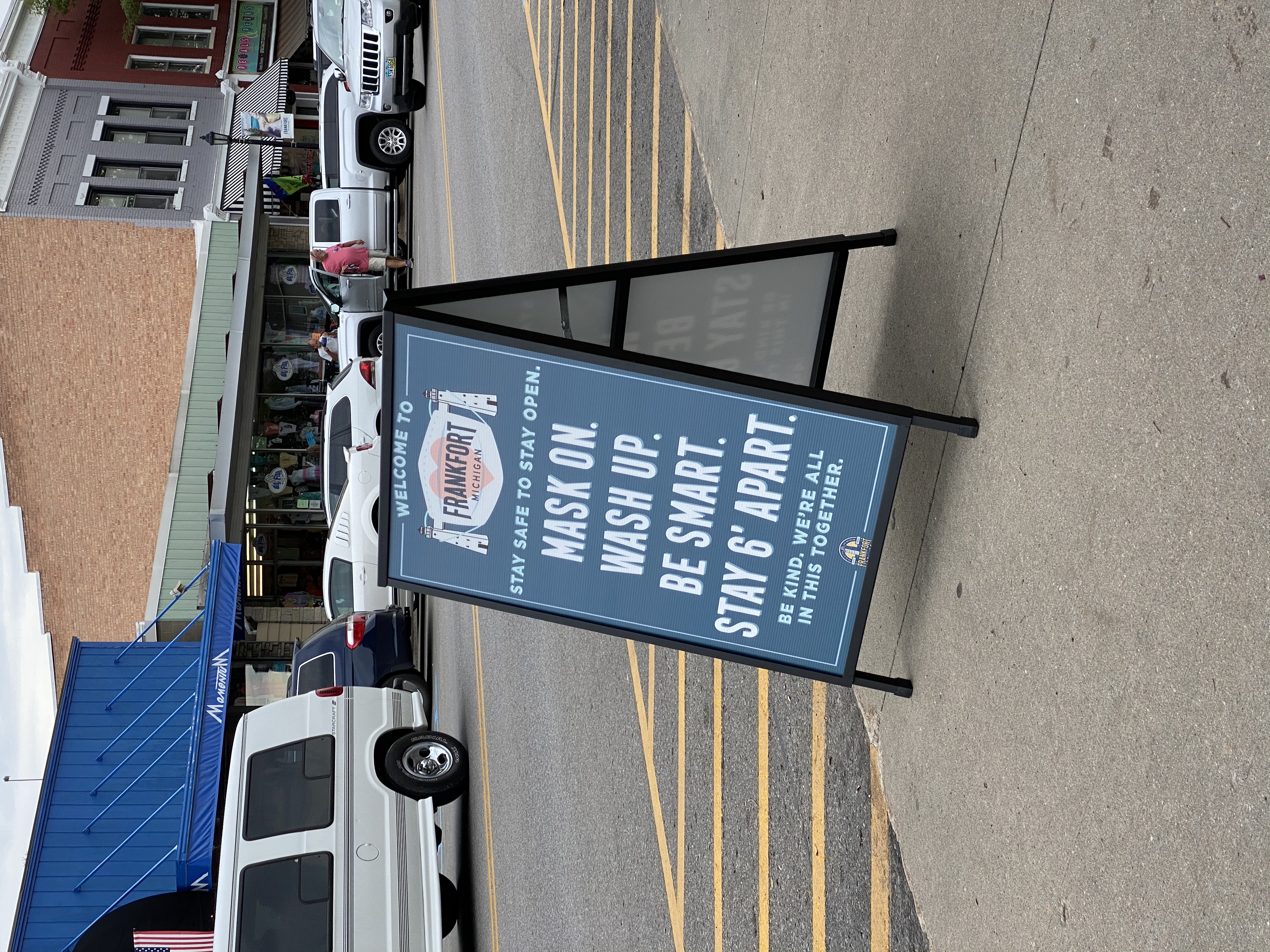 Bender, Otter Family and Friends vacation to Frankfort, Mi from August 8th to August 15th, 2020. Present were Doug and Mike families, Erik Sr, Jason and Christian, Shawn and Dakota, Doug Sr and Connie, Matt, Pat and Wendy.
This was the first year Jenny's mom, Wendy, had made it up to Frankfort which meant a lot to Jenny and Doug then and especially now. Wendy really loved it up there. Took her out fishing and showed her all the attractions for the first time.
This was the year of COVID and many attractions were either closed or limited. There was no dunes climb this year as the Sleeping Bears National Park was closed due to COVID.
This year was also Isaac's first salmon trip and all three Bender boys, Derek, Levi and Isaac, made it out several times.
Fishing was good and that was the start of the really big fish being caught (also in 2021). Lost lots of tackle to big fish however.
Cheers!
Frankfort Vacation Media:
If you like what you see, please sign the Guestbook and/or send us an email.