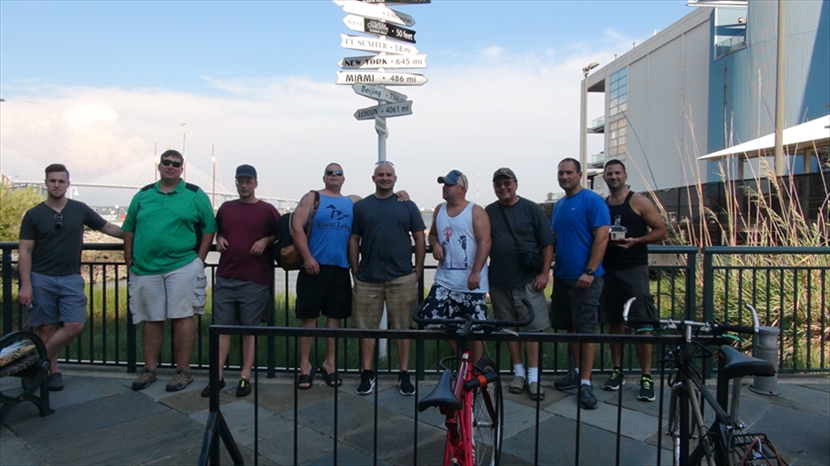 Mike and Rachel's wedding and reception in Charleston, South Carolina on October 1st, 2016 at Boone Hall Plantation. Also pictures of the Bachelor Party which was on a pontoon boat out in Charleston Harbor and the house Mike and Rachel and other guests stayed at on Isle of Palms.
It was a hot week for the wedding...temperatures in the 80s and high humidity. The wedding was outdoors and the hall was not air conditioned, so it made for a warm evening. Regardless, it was a beautiful wedding and wonderful, memorable reception. All of Mike's Cousens on the Otter side were present as well as his closest friends. His brother, Doug, was best man.
Special mention has to be made for the winner of the dancing crown of the reception which goes to none other than Derek Bender. No one came close to his non stop dancing performance of the night.
Wedding Videos:
Bachelor Party Video (6:29)
Wedding Before Video (3:40)
Wedding Video (11:42)
Wedding Reception Video (6:58)
Charleston Vacation web page
If you like what you see, please sign the Guestbook and/or send us an email.